How Much Does It Cost to Start a Security Company?
The cost of starting a security company and what to expect.
The demand for security services is increasing worldwide, and running a security company can be a desirable business for many. So, it's no wonder that the global security services industry was valued at $132 billion in 2020, according to Statista.
Starting a company isn't an overnight venture. So, you may be wondering how to start a security business. Another question might be, "how much does it cost to start a security company?" Costs for creating this type of company aren't high. The main costs include insurance, licensing and legal documentation, office equipment and space, marketing, website development, salary, and emergency funding. Calculating these costs is closely related to the requirements to start a security company.
Request Funding Today*
By clicking "Get Started", I consent and agree to the
Privacy Policy
and
Terms of Site Use
.
*By filling out the form above, you will be routed to Lendza's funding request form.
Security Service Industry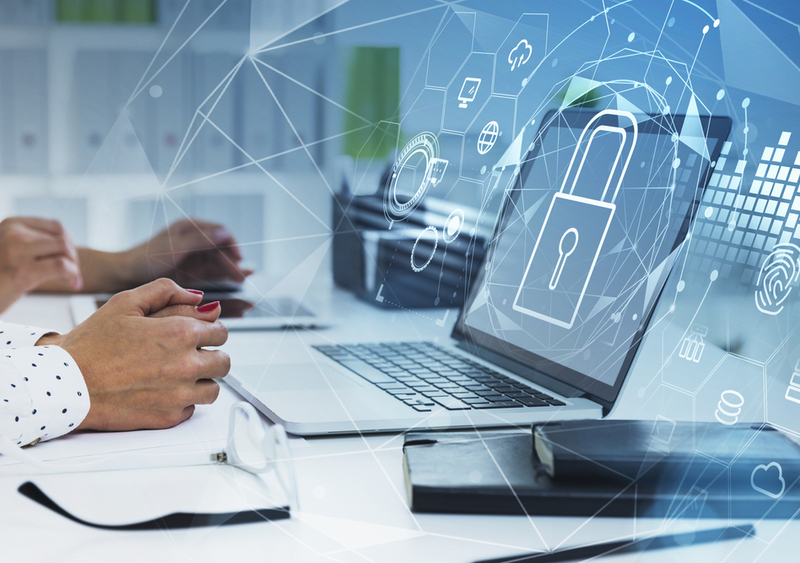 The security services industry includes companies delivering private security guards, patrol vehicles, cyber security services, risk analysis, investigation, background screening, consultancy, and alarm systems.
A private security company (PSC) can be defined as a business that provides armed or unarmed security services and expertise for those in the private or public sectors. The U.S. Bureau of Labor Statistics defines private security companies as entities that mainly provide guard and patrol services, such as bodyguards, guard dogs, parking security, and security guard services.
As Statista reports, the U.S. security services industry generated $46 billion in revenue in 2020. In addition, according to research company IBISWorld, there are 11,213 security service businesses in the U.S. as of 2022, which is 0.9% more than in 2021.
So, what steps should you take to move the wheel in the right direction?
Right Knowledge
To run a small business successfully, you need to have knowledge of the industry. Consider educating yourself as a small business owner by taking online small business courses. Turn to popular platforms like Coursera and Udemy. They offer paid and free online courses.
Business Plan
A thorough business plan will help you map out the specifics of your business to forge ahead and reach tangible results. A traditional business plan format includes an executive summary, company description, market analysis, organization and management outline, service or product line, marketing and sales information, funding requests, financial projections, and appendix.
Consider checking out the tips available in free online sources. However, if you decide to turn to a business plan services provider, that will cost you about $1,500 for simple projects.
Company Name and Trademark Registration
Picking the right name, slogan, and logo for your company will enable you to successfully market your company and attract clients. When making a choice, consider business name generators available online.
For business name trademarking on a federal level through the United States Patent Trademark Office (USPTO), you'll need to pay between $225 and $750, including legal fees. However, state-level protection costs between $50 and $150.
Proper Place for Your Company
Maintaining a physical office space is a requirement in many states. Consider utilizing a shared office space to avoid overspending on office space. Based on your city and state, this may cost between $100 and $1,000 a month. You can find it for a minimal fee of $50 to $100 per month. Keep in mind that dedicated offices can cost several thousands of dollars per month.
Finally, set aside around $600 for office expenses. If you lack the necessary funds, consider applying for equipment financing from a respectful loan provider in the industry.
Company Registration and Legal Entity Formation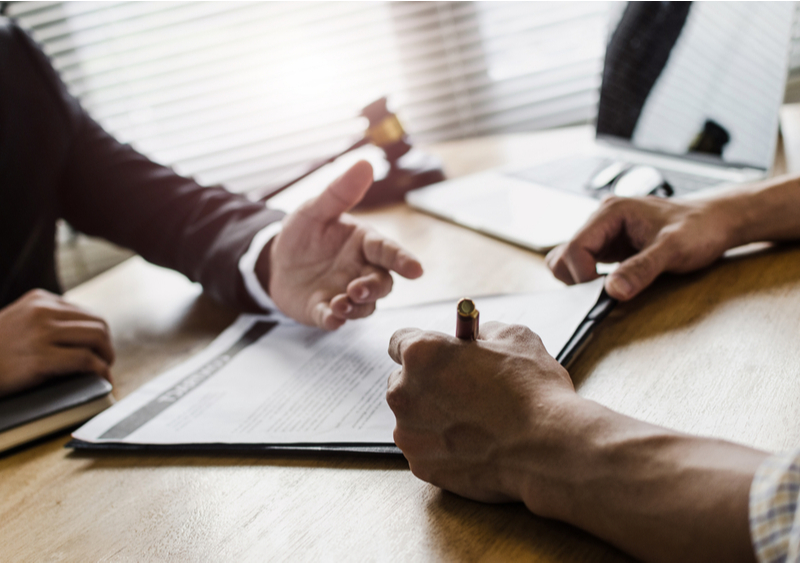 Still contemplating over the issue of "how much does it cost to start a security company?" It's connected with another vital requirement: you need to register your business to make it a distinct legal entity. This will allow you to protect your personal assets from your business liabilities.
Choose a business structure from the most common types: sole proprietorship, partnership, limited liability company (LLC), and corporation. Filing costs associated with opening an LLC are different in different states. Generally, they vary from about $40 to $500.
Registration for Taxes
You can't do without registering for state and federal taxes. Your state tax ID and federal tax ID numbers are also called the Employer Identification Number (EIN). These are like your Social Security Number, but for your company. They allow you to pay state and federal taxes related to your company. Luckily, you can get an EIN for free.
Business Bank Account or Credit Card
Business banking accounts and credit cards help you protect your personal assets. But make sure to keep your personal and business accounts separate. Otherwise, you'll be risking your personal assets in case your company is sued.
Not all accounts require you to make a deposit right away. However, if they do, the amount will be from $25 to $100. Also, consider the common credit card fees when applying for one.
Business Accounting
To better understand the financial performance of your business, you need to record your expenses and income sources. Thanks to accounting software, you can keep accurate and detailed accounts on your own to simplify your annual tax filing.
For example, you can use QuickBooks. Its online subscription starts from $25 per month. If you would rather utilize the services of a professional, you can hire a bookkeeper. The costs of outsourced bookkeeping start from $500 per month. For part-time booking, you'll need to pay from $500 a month plus benefits. Conversely, for full-time booking, the costs can start around $3,000 a month plus benefits.
Necessary Permits and Security Business License
Legal and regulatory costs make up about $500. Overall, licensing and legal registration costs are different in different states. For example, you must obtain a security manager's license in some states.
Business Insurance
To better figure out "how much does it cost to start a security company?" you should also consider the costs concerning your company insurance. Business insurance is critical to protecting your company's financial well-being if you deal with a covered loss. Some of the most extensive costs are associated with insurance. The latter can account for $3,000 to $6,000 for six months, based on the state.
Basic Equipment and Uniforms
What about the cost of the essential equipment and uniforms? If the guards own firearms or force equipment, the costs will be lower. Otherwise, the cost can range from a couple of hundred dollars to several thousands of dollars. For example, uniforms cost about $100 per guard or officer.
You can find a retired police-package vehicle in a proper state by applying to used car dealers, local government auctions, or online government car auctions. Even if you repaint the car and apply a good-looking graphics package to it, the total costs aren't likely to be more than $3,000. In addition, it is best to reserve around $500 for fuel and maintenance.
Marketing and Online Presence
Marketing and online presence require additional expenses that you should consider when answering "how much does it cost to start a security company?" Marketing materials will cost about $1,000 to $2,000.
You'll be charged about $300 to $500 for your company website. In addition, hosting will cost you about $100 annually. However, you can find hosting for much less. Don't ignore social media marketing for small businesses to keep your company moving forward. As a rule, the costs of typical social media campaigns start at around $399 per month.
Your Team's Salary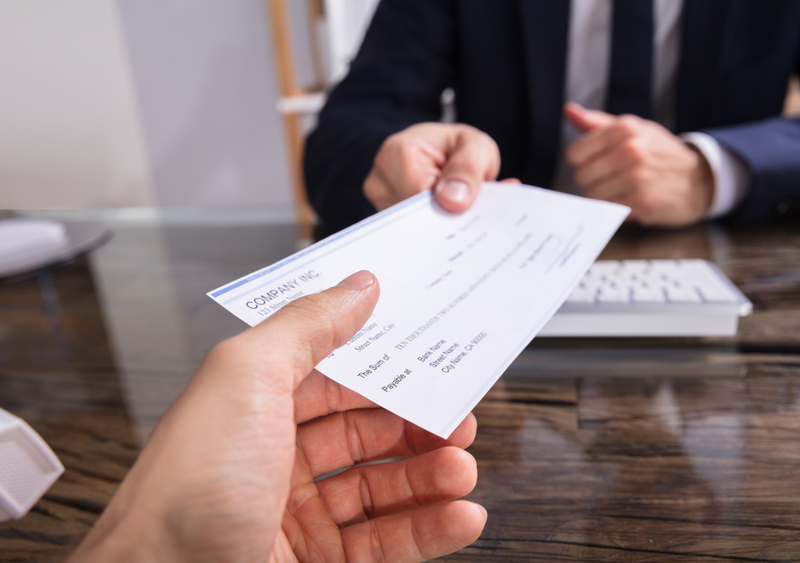 The average annual salary of a security guard was $31,050 in 2020, according to USNews.com. Based on the data provided by Glassdoor, the national average salary for a security team member is $27,581 in the U.S. Additionally, hiring, training, and certification costs around $13,000 to $16,000.
Have an Emergency Fund or Cash Reserve
Any successful business strategy should include an emergency fund. For example, if something unexpected happens or you need to obtain new equipment and uniforms, a contingency fund can cover these costs.
Based on a general rule of thumb, you should set aside at least $1,000 for an emergency and then aim to save up from three to six months of expenses. The latter equates to around 10% to 30% of your annualized revenue.
You can use the following formula for a running business to calculate your cash reserve:
Cash Reserve = (Total annual expenses/12) x 6
For example, if your company expenses made up $1,000 last year, divide that by 12 (for 12 months). Next, multiply the amount you got by six (six months of expenses for your cash reserves). As a result, you get the amount you should keep in your reserve fund.
Business Funding
If you lack the necessary working capital to start your security company, consider applying for startup funding. This type of funding can provide you with $5,000 to $350,000. You can use these funds to cover your company-related purchases and operating expenses.
To provide you with a small business loan, the lender will look at several factors:
Your credit score
Annual revenue
Net operating income (needs to be at least 1.25 times greater than your expenses)
Debt Service Coverage Ratio (DSCR), which compares the funds you have available to the debt you owe
Require you to be a U.S. citizen at least 18 years of age and provide collateral for a secured loan
Repayment structures vary from lender to lender. Some require monthly payments, and others require daily or weekly payments.
Find Clients
Take measures to attract customers to your business . For example, you can use:
Direct mail to homes and businesses
Community fliers
Networking
Face-to-face contact with potential clients
Print, radio, and TV ads
A professional website
A quality blog
An active social media presence
Word-of-mouth referrals
Sum Up
"How much does it cost to start a security company?" is a question many are interested in these days. At the end of the day, it comes down to the requirements of starting this type of company. Overall, the opening costs aren't high and are mainly related to your office space, registration, insurance, licensing, equipment, team salary, marketing, and cash reserve. You can launch your own security company for a minimum of $10,000 in upfront investment.