Why You Should Have Someone Else File Your Small Business Taxes
While it's possible to do it on your own, it might make more sense to hire an expert.
Best Practices
January 11, 2016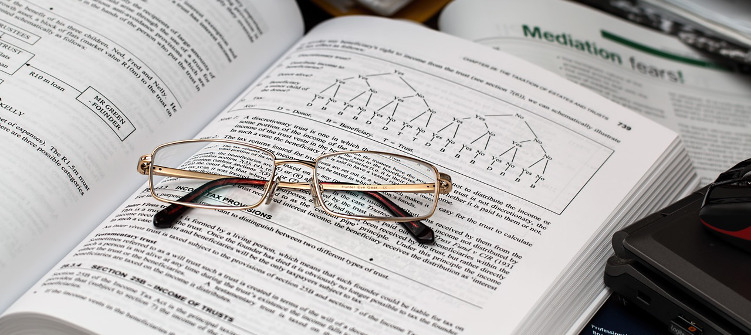 While tax day for most small businesses isn't until April 15, there are forms you may need send out before then. If you hired contractors in 2015, then you need to send them their 1099-MISC by February 1. If you run a corporation or S corporation, then your taxes will be due on March 15. No matter what type of business you run, chances are have tax due dates creeping up quick.
Request Funding Today*
By clicking "VIEW FUNDING OPTIONS", I consent and agree to the
E-Consent
,
Privacy Policy
,
Terms & Conditions
.
*By filling out the form above, you will be routed to Lendza's funding request form.
It can be very hard to keep up with all of these dates and forms. Good news: You don't have to.
Here's why it's smarter to have someone else do your small business taxes:
You probably won't be audited, and it'll be a smoother process if you are.
You'll save money in the long run.
Everything will be more organized.
You'll save a lot of time.
You'll be better prepared for next year.
We just made five bold claims. Give us the chance to explain ourselves.
Less Fear of Being Audited
Stress can lead to weight gain, anxiety, depression, heart disease, memory loss, and other bad stuff that's better to avoid. Since filing your taxes is one of the most stress-inducing activities of the year – largely because of your healthy fear of being audited – it makes sense to have someone else do it.
If you hand your books over to an expert, chances are you won't end up being audited. Tax professionals know what the IRS looks for. They know how to reduce the odds that your company will be selected for a more thorough examination by Uncle Sam.
Of course, it could still happen. So you'll want to go with someone that offers guaranteed audit support. That way you won't be on your own if the IRS does select your company for an audit.
A Smart Investment
A tax pro might be better at finding special deductions, credits, and refunds for your company. These can often save you more than you paid to have your taxes done. If you file on your own and mess up, there's a chance you could be fined and have to pay even more.
Everything Where It Belongs
There's something satisfying about looking at a box of unorganized financial papers and knowing that you won't have to be the one to sort through it. Depending on the type of tax professional you get, they may be willing to organize your books as they go. That means it'll be easier for you examine 2015's numbers after they're done.
Time Saved
If you don't have a lot of experience in accounting, then it'll take you a frustrating amount of time to file your taxes. Only you know how much you value your own time. But I'm going to guess that it's worth more than whatever you'll pay to have your taxes done.
Consider this:
Here are some of the forms you may need to fill out depending on your business:
1120, 1120s, and 1120-F – To report losses, dividends, deductions, credits, and incomes of corporation shareholders.
7004 – A three-part form used to apply for a tax extension.
1041 – To report income or losses from an estate.
720, 2290, and 8849 – For everything from taxes on heavy highway vehicle use to refunds for excise taxes.
1099 – Information returns used to report income received from sources outside your business.
This non-inclusive, headache-inducing list is indicative of the hours you will might spend filing your small business's taxes if you do it on your own. Or you could let someone else do it.
Do It Yourself Next Year
If you let someone else file your business taxes this year, you'll be better prepared for next year. That doesn't mean you have to do it yourself next year, but if you do decide to file on your own, all of your financial information from 2015 should be very accessible, since it was professionally filed.
Choosing the Right Tax Professional
You might be skeptical that it's easy to find a tax professional for your small business. But it is. Sure, some companies have a full-time accountant that's in charge of taxes. That makes sense for their business, but if you've gotten by without an accountant this long, then chances are you'd be better served by a temporary tax professional, or someone that'll just handle your books during tax season.
Finding one doesn't have to be tricky. There are plenty of big names out there who are ready to help. I'd recommend going with a company that you've heard of before. Remember, you're going to be handing over a lot of sensitive information and you don't want just anyone looking at your books.
We would recommend a tax professional, but that'd look fishy because you'd assume we were getting a cut of their profits. Instead, we'll just recommend that you don't get too hung-up on finding one. Compare a few of the most popular options and go with the one that makes the most fiscal sense.
A Few Final Thoughts
There are so many reasons to let someone else do your small business taxes. We've only named a few. Dodge the stress of tax season and hire a tax professional. You'll thank us. We'll say you're welcome.