Finding Small Business Loans for Women
We look at some of the loan options geared toward women who are looking for small business funding.
Loan Advice
Best Practices
Financial Preparation
The revenue generated by women-owned firms has been steadily rising over the last few decades (79-percent since 1997). And according to womenable.com, 30% of all businesses in the U.S. are owned by women. Plus, the National Association of Women Business Owners reports that one in five firms that make more than $1 million in revenue, is woman-owned. The glass ceiling is definitely on its way to being cracked, if not shattered altogether.
Request Funding Today*
By clicking "Get Started", I consent and agree to the
Privacy Policy
and
Terms of Site Use
.
*By filling out the form above, you will be routed to Lendza's funding request form.
But no matter what gender you are, odds say you'll need extra working capital for your business at some point. If you're looking for funding for your company, we have compiled a list of important points that you may find useful. Read on for information about small business loans for women.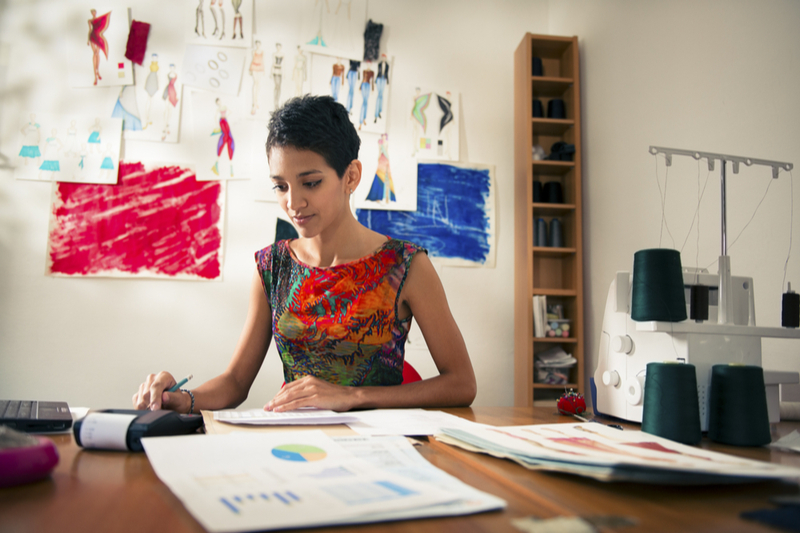 Join a Women's Entrepreneurship Partner Group
There are organizations out there filled with women just like you — women who have worked hard to build up a successful business. Some of these organizations might provide you with grants and loans, and joining or working with them might help you meet important people within your industry:
U.S. Women's Chamber of Commerce (USWCC): This women-led organization seeks to help women start and build their businesses and careers. The association established its own national federal credit union back in 2015. This credit union can be a smart starting place for small business loans for women.
Women's Presidents' Organization (WPO): If you are the president, CEO, or managing director of a privately held, multi-million dollar company, then you may want to become a member of this organization, which has 120 chapters across the world.
National Women's Business Council (NWBC): This non-partisan federal council offers advice to the president, Congress, and the SBA. The council's chair is appointed by the president.
Association of Women's Business Centers (AWBC): This non-profit supports and sustains over 100 Women's Business Centers (WBC). According to their website, WBCs help over 140,000 female entrepreneurs yearly, providing some of them with financial opportunities.
Women's Business Enterprise National Council (WBENC): This non-profit looks to be a powerful force in women's business development. The council works to facilitate the development of businesses owned by women.
Office of Women's Business Ownership – the U.S. Small Business Administration's Office of Women's Business Ownership has helped women grow their businesses, particularly those who've been excluded or faced economic challenges. The organization reaches out to women entrepreneurs through various programs coordinated through the SBA office. They provide training, counseling, and access to credit and capital.
The Women-Owned Small Businesses (WOSB): This Federal Contracting Program works to help companies owned by women win federal contracts. If you are not currently competing for federal contracts, then this organization will likely be irrelevant.
National Women's Business Council – The NWBC is a federal advisory committee that offers advice and policy recommendations to the President, the U.S Congress, and to the Administrator of the U.S. Small Business Administration. They prioritize women business owners and entrepreneurs.
National Association of Women Business Owners – The National Association of Women Business Owners started in 1975 and was led by a group of businesswomen in Washington, D.C to create an environment where female entrepreneurs can grow their businesses.
You may find it beneficial to align yourself with one or more of these organizations. Of course, they may not all be applicable to your situation. But many groups like these are there to help women excel in the economy. Sometimes this involves helping women find good sources of working capital through small business funding.
Take Advantage of SBA Programs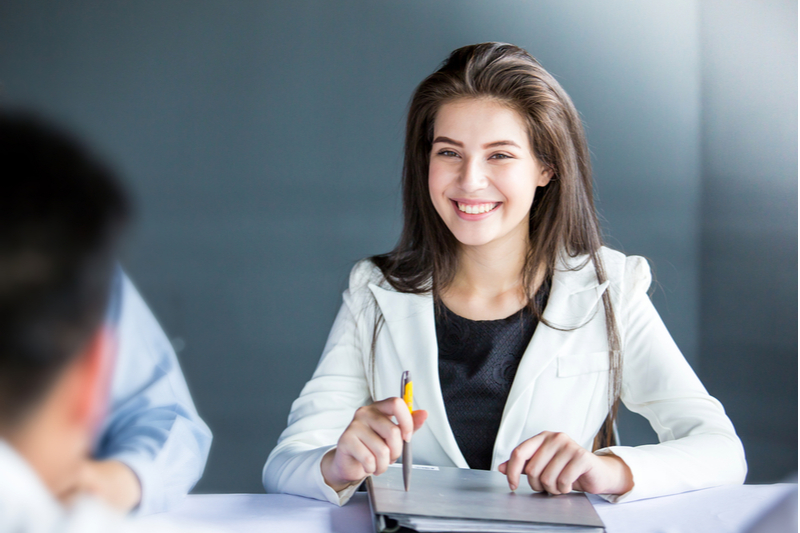 The U.S. Small Business Administration (SBA) offers valuable resources to women. One such resource is DreamBuilder, an online training curriculum built in partnership with the Thunderbird School of Global Management. The curriculum has 22 courses designed to help women develop important business skill sets.
Since 1979, the SBA has been offering women-owned business loans through their Office of Women's Business Ownership. The office offers help through training and counseling, financial resources, federal market opportunities, and local SBA resources.
Other Financing Options for Women Entrepreneurs
According to Business.org, here are some of the best small-business loans a business owner should be on the lookout for.
Lendio - Lendio is a lending marketplace. You only need to submit one loan application to the company, and it will direct you to loans and lenders.
BlueVine - BlueVine is the best loan program for larger cash flows. It offers a variety of financial services, such as lines of credit, term loans, and invoice financing. Its loan application does not require too many details and it has a women's business center for business funding.
Fundbox – This may be an option for small business loans for women with bad credit. A traditional lender may ask for a high credit score before you can even apply for a loan. Fundbox requires a minimum 500 credit score to qualify for a loan.
Kabbage - Kabbage is noted as the most convenient and easy of the loans to apply to. It has multiple ways to access funds, a quick loan application and approval process, and no credit requirement.
Funding Circle - Funding Circle is a low-cost loan program that offers low rates and longer terms. The interest rates on the loans start at 4.99%, and repayment terms are up to five years.
Kiva - Kiva is best for microloans. If you don't need a large, long-term loan, look into Kiva. It is also a crowdfunding site for loans, so it pays more attention to the company story rather than its qualifications.
Accion - Startups may find Accion to be an appealing loan option. The loan application itself takes a bit more time as the lenders want to know who the business owner is and their story. Accion works with disadvantaged women-led businesses, so it may be an option for a young company.
OnDeck - If your business needs constant financing, you may want to look into OnDeck. However, first-time borrowers should know that it has high rates on its loans. If you become a regular borrower, you will get discounts on interest rates and fees.
Small Business Grants for Women
In addition to government assistance programs, there are a number of grants that offer small business loans for women.
The Girlboss Foundation Grant: This grant has awarded over $130,000 to female entrepreneurs since its launch in 2014. Grants of $15,000 are given out twice a year and also come with local and regional press from the Girlboss Foundation itself.
The Amber Grant: Founded in honor of a 19-year-old girl that passed away in 1998, this grant awards an annual $25,000 to a female entrepreneur. Those interested must apply by March to be in the running for the annual cash prize. Applications are received from all industries and sectors.
Open Meadows Foundation: Grants awarded by this foundation are put towards women-led projects that promote gender, racial, and economic justice. Open Meadows gives out smaller funds of $2,000 as well as larger sum donations that cannot exceed $75,000.
Business Loans for Women with Poor Credit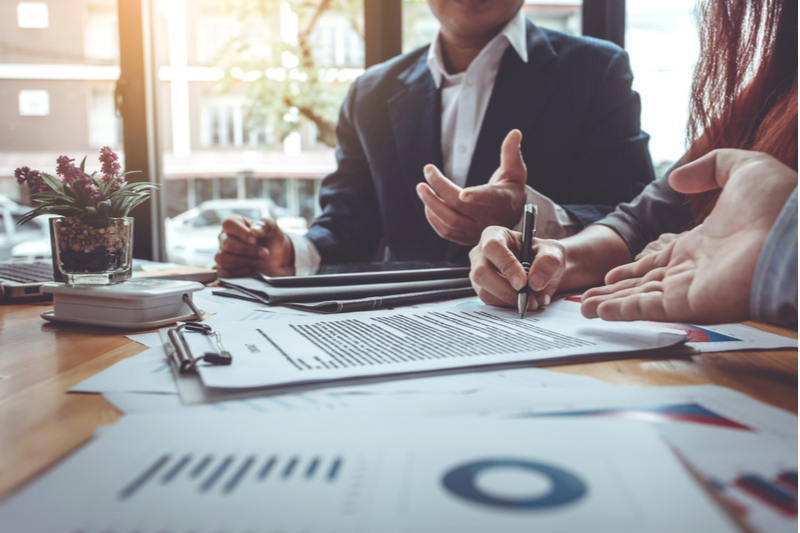 Women who have poor credit may find it harder to receive loans. In fact, some studies have shown that women often average 20 points lower on their credit scores than men do.
While conventional banks and credit unions may have strict application requirements, alternative lenders may be able to provide more accessible funding.
Women who fall into this category can try applying for a small business loan from a lender that may accept lower credit such as BlueVine, Kabbage, Rapid Finance, or Loan Builder, and see if they are approved.
Business Loans for Minority Women
Minority-owned businesses are classified as companies who are employing 50 people or less and are owned by a minority group member in relation to race, gender, ethnicity, socio-economic status, or physical ability. Those in rural areas and those who identify as military veterans can also be considered minorities in some cases.
The Minority Business Development Agency provides grants and new business loans for women who are in minority groups. They have Minority Business Centers that provide one-on-one counseling about business loans. Interested applicants can enter their state information to find the closest loan resource to them.
Online Loans
If your business does not qualify for an SBA loan, look into an online lender. Online lenders will offer three to 18-month loans, invoice financing, and medium-term loans as well. Some will offer small business loans ranging from $25,000 to $500,000 and terms of up to 5 years. Rates may be from 4.99% to 22.99% or higher, and funds are transferred within five business days after applying and qualifying for the loan.
You will need to have a credit score of 600 and be in business for two years to qualify. Luckily, some lenders won't ask you to meet an annual revenue requirement. Another benefit is that online lenders often have a faster and easier application process compared to your average bank loans or SBA loans for women.
Local Communities
So far we've listed some of the biggest resources out there for women in business. While large organizations are certainly useful, sometimes you can build stronger business relationships when you join a local, community-based group.
If you can't find a local organization that makes sense for your company, you might consider starting your own. You could begin with something as simple as a website that invites people to email you for more information. If you start to gather enough interest, you could take it to the next level. This kind of networking might just elevate your professional status in your area.
FAQ
Are there VC firms or angel investors who offer equity financing to women?
There are quite a few venture capital firms that offer funding to female-led businesses. To name a few:
Belle Capital, LP
Golden Seeds
Illuminate Ventures
The Women's Venture Capital Fund
What challenges do women face when taking out business loans?
Women face several challenges when applying for a business loan or grant. For instance, they are not taken as seriously as men. According to the Small Business Administration's Office of Advocacy, "36% of all businesses in the United States are owned by women. all of whom are the primary source of income for over 40% of households in the US. 99.9% of these businesses are categorized as "small businesses," as they have less than the 500 employees required to be considered a big business." Almost 100% of small businesses are run by women. This means that banks are not lending money to as many female-led businesses, as historically, the majority of businesses are led by men and financed by men.
If your business is fairly new, it may be challenging to take out a loan. Women who are just starting out their new company may need financing immediately but will not qualify if the business has not been operating for at least two years. Banks want to know your business is already doing well before lending you more money. However, this is a bit of a conundrum since a business without any funding is likely to struggle in the first place.
Are there loans to start a small business for women?
It will be much harder to receive funding if you are just starting out. However, you can increase your chances by reaching out to lenders that work with startups. Microloans can be a good place to start.
Final Thoughts
Most successful businesses get successful by taking advantage of the right opportunities. And that can mean applying for special financial products geared toward you. As long as there are women's business organizations out there, it makes sense for women-owned companies to use those benefits.