Short-term business financing can be an effective tool for companies looking to grow and expand their opportunities. Short-term business loans can offer small businesses financing options for sudden, short-term financial obligations.
With swift approval times and flexible repayment terms, short-term business loans can provide the quick financial support your business needs. Request a short-term business loan today to explore your options and support the financial growth of your business.
Defining Short-Term Business Loans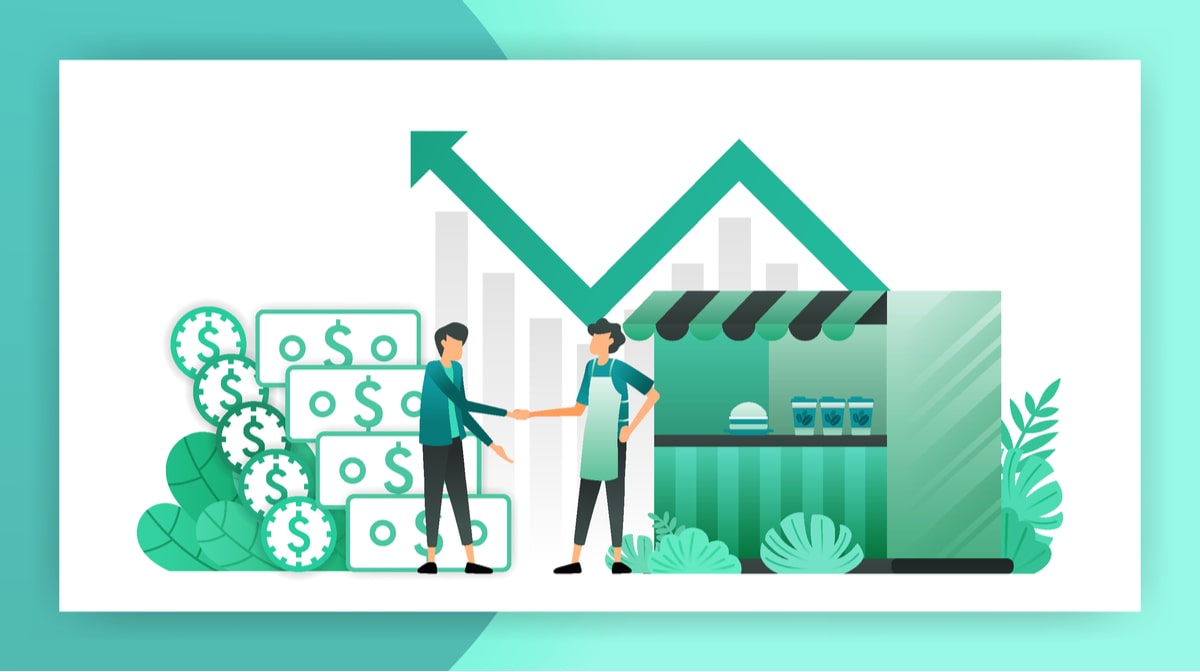 Unlock your business's full potential with fast short-term business loans. These loans can deliver a quick, upfront lump sum of capital that could be the catalyst for your company's growth.
When your business faces unexpected expenses or wants to seize a golden opportunity that demands immediate funding, this could be your go-to resource. It's designed to provide short, sharp financial boosts – typically repaid within a year, making it an ideal choice for resolving cash flow challenges or investing in quick return ventures.
This type of loan can help your business navigate seasonal downturns, support growth initiatives, or facilitate additional investment opportunities. They can also improve and establish a business's credit profile, offering a strategic advantage when pursuing additional loans.
As it is disbursed in one go, the funds can be deployed swiftly to manage immediate expenditures or investments. Don't let opportunities slip by. Explore short-term business loan options today.
Maximum Loan Amount
Up to $250,000
Time to Funds
In as little as seven business days
Advantages and Solutions of Short-Term Financing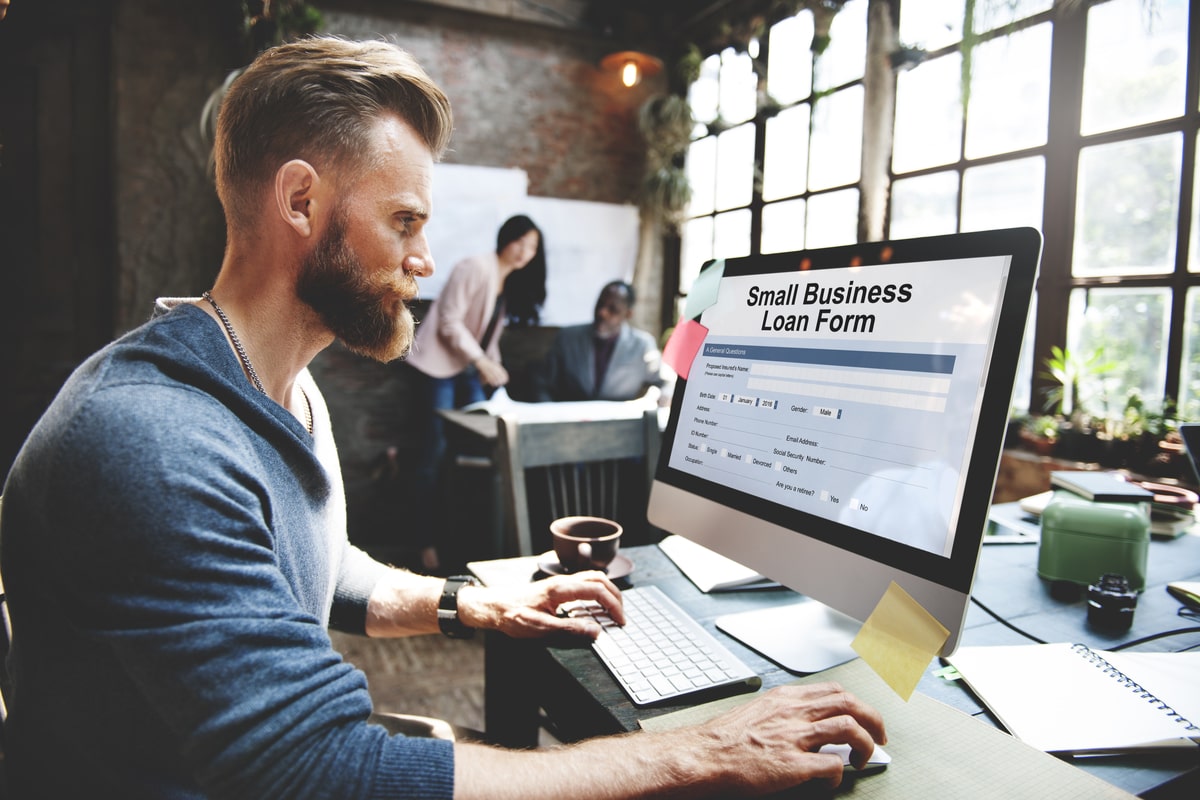 Looking to boost your business with a short-term loan? Like other types of business financing, short-term funding has its own advantages and drawbacks, as well. Some of the benefits include the following:
Short-Term Business Loan Advantages
Quick Funding: A significant advantage of short-term business loans is their speed. The application process is often quick, and if approved, you could have funds in your account within a matter of days. This allows you to seize sudden business opportunities without delay or address urgent financial needs.
Streamlined Process: Short-term loan funding typically requires less paperwork than traditional term business loans. This means you may receive urgent financing more quickly.
Flexibility: Short-term loans aren't one-size-fits-all and can offer varying terms based on your needs. You may be able to select a term that suits your circumstances, usually between three to 12 months.
Lower Total Interest: Because the loan is repaid over a shorter period, the total amount you pay in interest could be less than with a longer-term loan. This could mean more money stays in your business.
Credit Score Improvement: Making timely repayments on a short-term loan can enhance your business credit score. A better credit score can open doors to more financing options in the future.
The Disadvantages of Short-Term Business Loans
Higher Fees: Depending on your credit score and your company's financial history, you might end up with high fees when you apply for short-term business funding.
Collateral: A lender might also ask for collateral to secure the loan. In some cases, the collateral would be your property or a vehicle.
Shorter Repayment: Shorter repayment periods may be difficult to keep up with and may result in late fees.
Higher Interest Rates: Short-term business loans can be expensive to repay due to the high-interest rates.
Types of Short-Term Funding
Short-term business loans are not the only financing option available to grow your business. Here are some additional funding opportunities that may be a better fit for your business:
Business Line of Credit
A business line of credit provides a predetermined amount of money that your business can access as needed. You only pay interest on the funds you actually use, making it a flexible and economical choice for funding growth opportunities and handling unexpected expenses. As you repay what you've borrowed, the credit becomes available again, providing a revolving line of credit for your business.
Accounts Receivable Financing
Accounts receivable financing allows the company to access outstanding capital that is tied up in unpaid invoices. The lender will advance the company with the outstanding capital and charge a monthly fee.
Merchant Cash Advance
A merchant cash advance financing option provides your business with a lump sum of cash for urgent business expenses. Instead of a fixed monthly payment, you repay through a set percentage of your daily or weekly credit card sales. When sales are high, you pay more; when they're low, you pay less.
Business Credit Cards
Business credit cards can be a good option for expenses that do not exceed $10,000, especially when you can pay back the invoice each month before interest starts accruing. An added benefit of using this type of financing is that it may come with rewards.
Equipment Financing
Equipment financing is a loan or lease specifically designed to purchase the tools, machinery, or technology your business needs to thrive. Instead of tying up your working capital in large, one-time equipment purchases, you spread the cost over time.
Keep your business thriving. Request a loan today and harness the power of flexible financing.
Why Partner With Lendza
Lendza is a hassle-free online service that helps you find business funding. With Lendza, entrepreneurs can request financing to help grow business operations or cover urgent cash flow gaps.
Thanks to a large network of financial partners, Lendza allows business owners to quickly and easily explore funding options without the need for time-consuming searches. Begin your loan journey with Lendza today by clicking below!
Advantages of Lendza
Lendza can help connect you with a direct lender thanks to the following:
Speed: Lendza may deliver on-screen results in a matter of minutes, helping you save valuable time.
Reliable Lenders: Lendza partners with lenders who comply with federal regulations, ensuring a network of trustworthy providers.
Hassle-free Process: Lendza's financing request form is simple and requires only basic information.
Secure Platform: Lendza employs 256-bit encryption to safeguard your confidential information, giving you peace of mind.
No Cost: There are no fees associated with submitting Lendza's financing request form.
Things to Consider Before Applying
Looking to apply for a short-term loan to finance your company's growth? Here are some factors to consider before applying:
Financial Health: Assess your current financial standing. This includes understanding your credit score, existing debts, and cash flow situation. Ensure your business can handle additional debt.
Loan Purpose: Be clear about why you need the loan – to fill a cash flow gap, take advantage of a business opportunity, or manage unexpected expenses.
Interest Rates: Understand the interest rate of the loan. Remember, short-term loans may have higher interest rates compared to long-term loans. Calculate the total repayment amount to ensure it's within your financial means.
Repayment Terms: Review the repayment terms carefully. Confirm that the repayment schedule aligns with your projected business cash flow.
Loan Fees: Be aware of any additional fees. These include application fees, late payment fees, or early repayment penalties. These costs should be factored into the total cost of the loan.
Submit a short-term loan request today. You could receive quick funding if you are approved!
Main Requirements for Short-term Financing
Each lender will conduct its own qualification check to determine eligibility for a short-term business loan. However, most lenders consider the following:
Consistent Cash Flow: Lenders value stable and predictable income. A steady cash flow can signal your business's financial reliability. A consistent cash flow may improve your chances of approval and help keep your interest rate low.
Business Bank Account and Statements: These documents reveal your financial conduct, demonstrating your capacity to manage business income and expenses. Keeping up with other loan repayments and using credit responsibly can indicate a lower risk for lenders.
Personal Financial and Personal Documents: Personal financials can give lenders insight into your overall financial health. Personal documents confirm your identity and legal status, which can enhance trustworthiness.
Business Tax ID Number: This number is necessary to verify your business's legitimacy and tax compliance.
Credit Report: Lenders use your business's credit report to evaluate your creditworthiness. A good credit history illustrates your ability to manage debt responsibly.
Length of Time in Business: A longer business history can indicate stability and experience, factors that lenders typically consider as lower risk.
Annual Revenue: Your business's annual revenue reflects its profitability. Higher revenue can demonstrate your ability to handle loan repayments effectively.
Outstanding Debts: Lenders assess your current debts to evaluate your debt-to-income ratio. Lower outstanding debts can indicate a better capacity to take on and repay new loans.
Shape your business future. Submit a request today and discover the difference a short-term loan can make.
FAQ on Short-term Business Loans
Short-term business loans often don't require a down payment.

Some lenders may be willing to offer bad credit business loans and work with owners who have bad business credit. Although each lender sets its own credit score requirements, a score of at least 600 may be required. As such, a lower score may make it more challenging to qualify for a short-term business loan.

No. Lenders always conduct a credit check to determine your eligibility for a loan. Credit checks also help lenders determine how much financing to offer. Lenders offering no credit check short-term small business loans may be predatory.

If your lender reports repayments to the credit bureaus, a short-term business loan can help build business credit. However, remember to make timely payments. If you default or miss a payment, your credit score can be negatively affected.

Some lenders may charge a prepayment penalty if you pay off your loan early, while others don't. Always check the loan agreement to understand if there are any prepayment penalties.