How to Sell a Small Business Without a Broker
Some small business owners choose to sell their companies with the help of a broker. While this has many advantages, it is still possible to sell a small business without one. Consider the benefits and disadvantages of not using a broker before opting out.
Best Practices
Business Tips
When the time comes to sell a company, owners might hire a small business broker to sell their business the same way a homeowner hires a real estate agent to sell their home. However, some small business owners may decide to sell their company without the help of a business broker. This has its benefits and disadvantages, as well.
Business brokers are like real estate agents in many ways. They sell properties for their clients and make a commission off the sale. They usually handle the paperwork and marketing of the sale, but those fees can add up. According to inc.com, some business brokers can charge up to 10% of the total sale price.
Request Funding Today*
By clicking "Get Started", I consent and agree to the
Privacy Policy
and
Terms of Site Use
.
*By filling out the form above, you will be routed to Lendza's funding request form.
When to Sell a Small Business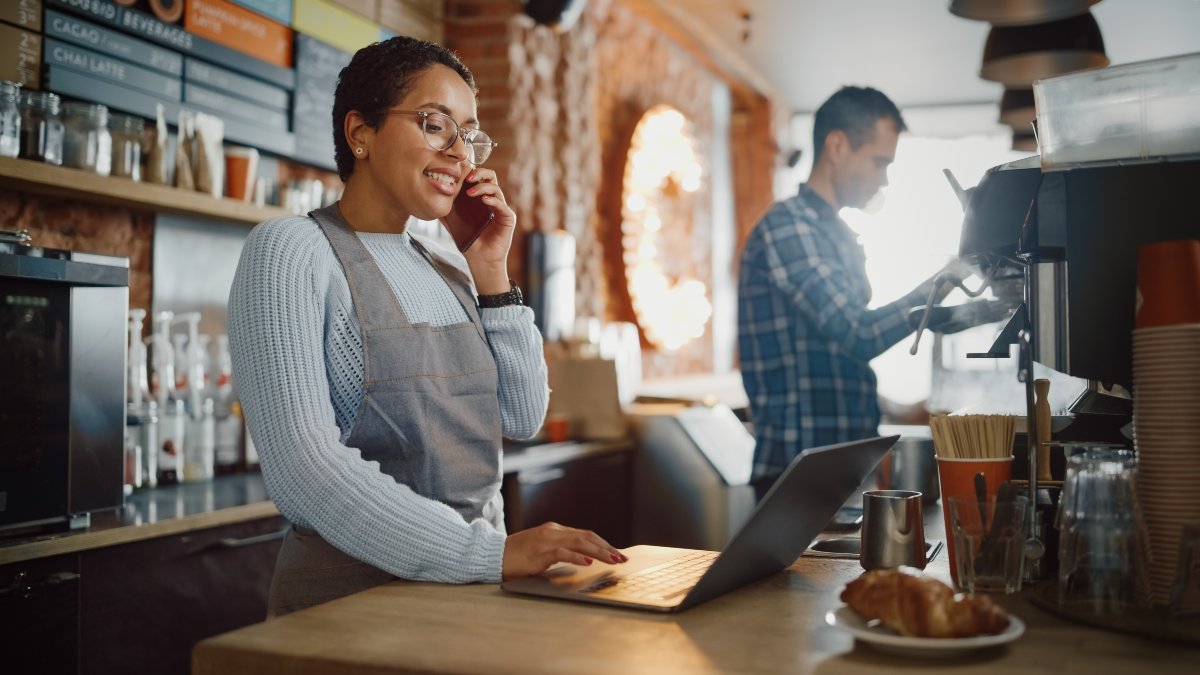 Before selling your business, you should ask yourself if now is the right time. A few signs that might indicate it is time to sell your business are:
The need to expand or diversify your business. If you are looking for a change or a new direction in your business, it may be a good idea to sell your current one, so you have the freedom to explore your options with other business ventures.
Health concerns.
Partnership differences result in all parties choosing to sell the business.
New interests and goals.
If any of these situations apply to you, it may be time to consider selling your company. In that case, you should be sure your business is in a good position to be sold. It should meet these criteria:
Good earnings and profits - Does your small business profit well from its products and services?
High credit score - Does your business have a good credit score?
Modern systems and processes - Do you utilize new IT systems and modern technology that can keep up with your business's demands? This is an asset to other companies who want efficiency and accuracy for ongoing projects.
Growth as a company - Does your business have stable growth over the years? Is there long-term potential for your employees and the services or products you offer?
A strong team - Is your team responsible and dedicated to its work? Are they committed to the company and invested in its future?
Selling a small business is not a small feat. You will be in a better position to sell if your company is profitable and has growth potential, as well as an efficient and hardworking team. While you can still sell your business without meeting these requirements, it may be a bit more challenging.
Why You May Want to Sell Without a Broker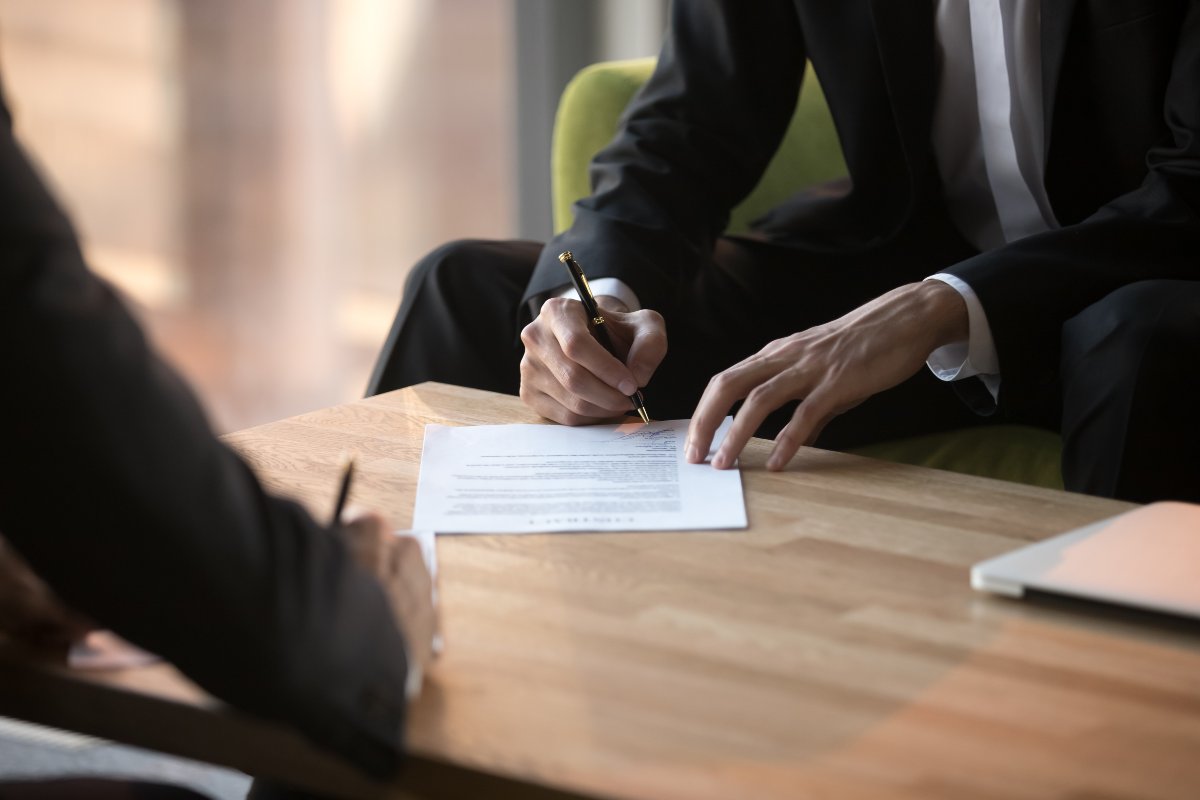 Most small business owners may look to hire an experienced and dedicated broker when selling their company. However, many small business owners can also sell their companies without the services of a business broker. You may decide to do this if:
You are approached by a buyer directly without having to market the business for sale.
Your business is being sold to a family member.
One partner in your business is selling to another partner in the business.
There are several potential buyers who are interested in your small business.
You strongly feel that you are the most capable of selling your business without the help of a broker.
Benefits of Selling a Small Business Without a Broker
Here are some of the reasons why you may want to sell a business without the help of a broker.
The cost is much lower
You have more control over your business
You could avoid working with a potentially incompetent broker
Lower Cost
Without the services of a business broker, a small business owner can avoid paying commission or a transaction fee on the sale. These fees can be a significant portion of the final sale price.
Control Over Your Business
Many business owners are used to having sole control over their company. Working with a broker might be stressful because business owners might feel like they know their business better than a third party.
Avoiding a Bad Broker
Picking a bad broker can cost money and time, and no one wants that when selling their livelihood. That is why some business owners might opt to sell on their own and hope for the best outcome in the end.
Disadvantages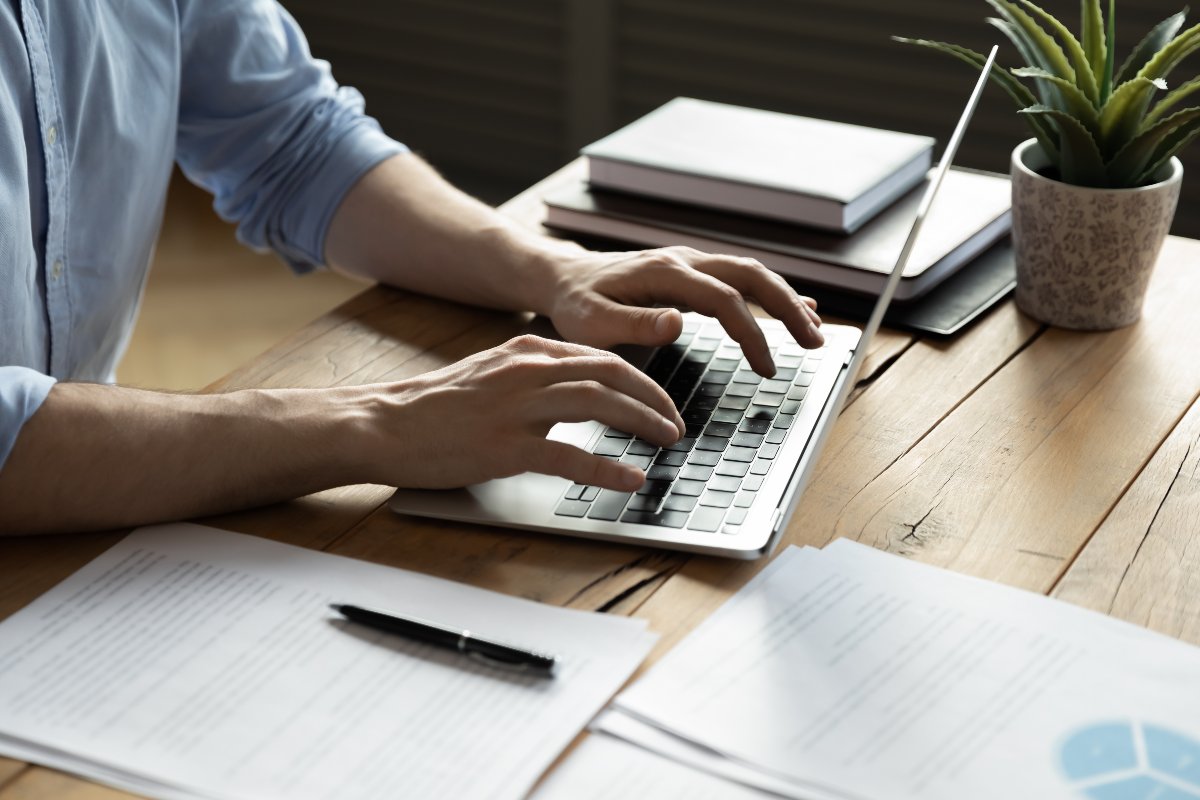 What are the cons of selling a small business without a broker?
Casting a lower net of buyers
No network of professionals
You must do your own research
It is time-consuming on your part
You have more responsibility
Fewer Buyers
A good broker should create a large market of buyers for the business owner to choose from. Without the help of a business broker, you may be limiting yourself with the number of buyers you could have, thus missing the opportunity to make a sale. The sale may even take longer to complete without a business broker.
No Network of Professionals
Selling a business involves the expertise of specialists beyond that of a business broker. For example, you may need the help of an accountant when it comes to handling the finances of the sale. If you plan on selling your business without a broker, you may also have to do without an accountant. Drawbacks such as these make it significantly more difficult to make a sale, let alone find buyers who are interested in your company.
Additional Research Required
A competent business broker will give a seller advice and valuable market knowledge regarding the preparations to make for the sale. However, selling a business without the help of a broker means having to do the research on your own and figure out the logistics of the job.
Time Consuming
Managing the sale of a business on your own will take time out of your day and hours spent working. You are now tasked with finding a buyer and learning what a business broker does on your own. Having to search for buyers and prepare materials for the sale can limit the time spent running your company and could hinder your business in the end.
Choosing to use a broker when selling a small business is a decision that requires a lot of thought and consideration. It is good to know the advantages and disadvantages and understand that every situation requires a different approach.
Responsibilities Increase
If you are representing yourself in the sale of your business, you will have to take on the responsibilities of a business broker as well. This means finding clients, negotiating a price, and handling all the logistics of the sale.
How to Sell a Small Business Without a Broker
Other than avoiding commission fees, there are numerous reasons why you would want to avoid using a broker to sell your business. If you do decide to sell your business without a broker, here is a guide to help you along the way.
Avoid Delays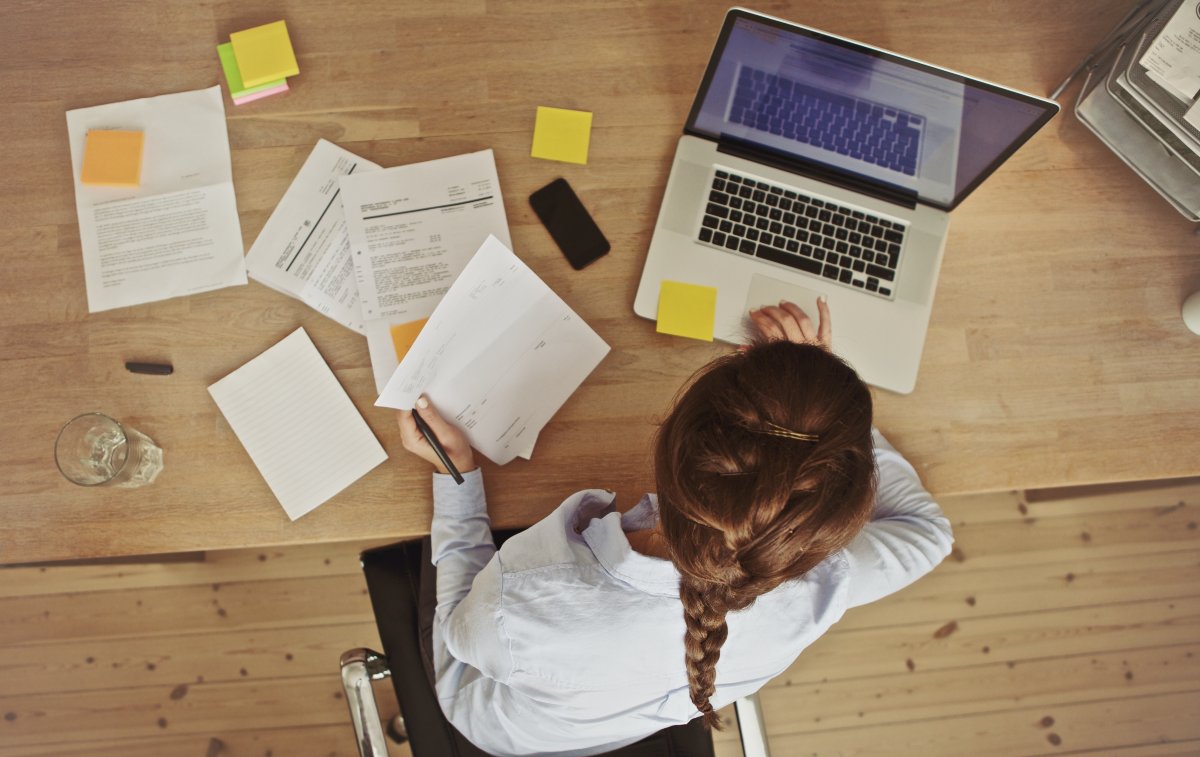 If you can collect all your required financial data and information for the sale ahead of time, you will be ten steps ahead in the selling process, whether you have a broker or not. Potential buyers can be very demanding when it comes to asking for information, and it is not surprising considering they are spending a lot of money. A broker would not put a business on the market without all its financial information available to potential buyers. Most clients are looking for three to five years of financial information. These include balance sheets, accounting information, and profit and loss statements.
Advertise Your Business
Once you've got the research and logistical information out of the way, you will need to start marketing your business to let everyone know it is for sale. A good way to start is by reaching out to your professional network and letting them know that your business is for sale. Some sites will ask for listing fees from the businesses posting advertisements, while others will not. Be sure to do your research and find out. You can talk to your professional team and see if they know of anyone interested in purchasing a small business. They will have many connections.
You can also advertise through social media, using platforms such as LinkedIn, Facebook, and Instagram. Place ads online and ask local publications if they would be willing to place an ad for your business. The more eyes you have on your company, the more potential buyers you will have.
Set a Rate
You should have a general idea of how much you want to charge for your business. There are several ways to calculate your company's value, and each calculation will give you a different estimate. Decide how much you want your company to sell for, how much you are willing to accept, and how much you are willing to advertise. Brokers may spend time learning about your business, but they won't be familiar with it the same way you are. This means they will not be able to advertise it as well as you. This is to be expected since no one knows a business as well as the person who built it. There are a few ways you can go about evaluating the value of your business.
You can ask your accountant to give you a general idea
You can hire a professional valuer
Do the research yourself and see if you can gauge a rough estimate of the value
Look into similar businesses that are in your area. Collect data and add them into a spreadsheet, then create a list of businesses like yours. After some time, you will have collected enough data to give you an idea of the range of prices that other companies are asking. These numbers could be three times their profit or 10 times their annual profit, according to Acquire. It merely depends on the market. However, by collecting this data, you will better understand what clients are willing to pay in your area based on the market conditions relative to your business.
Deal With the Buyer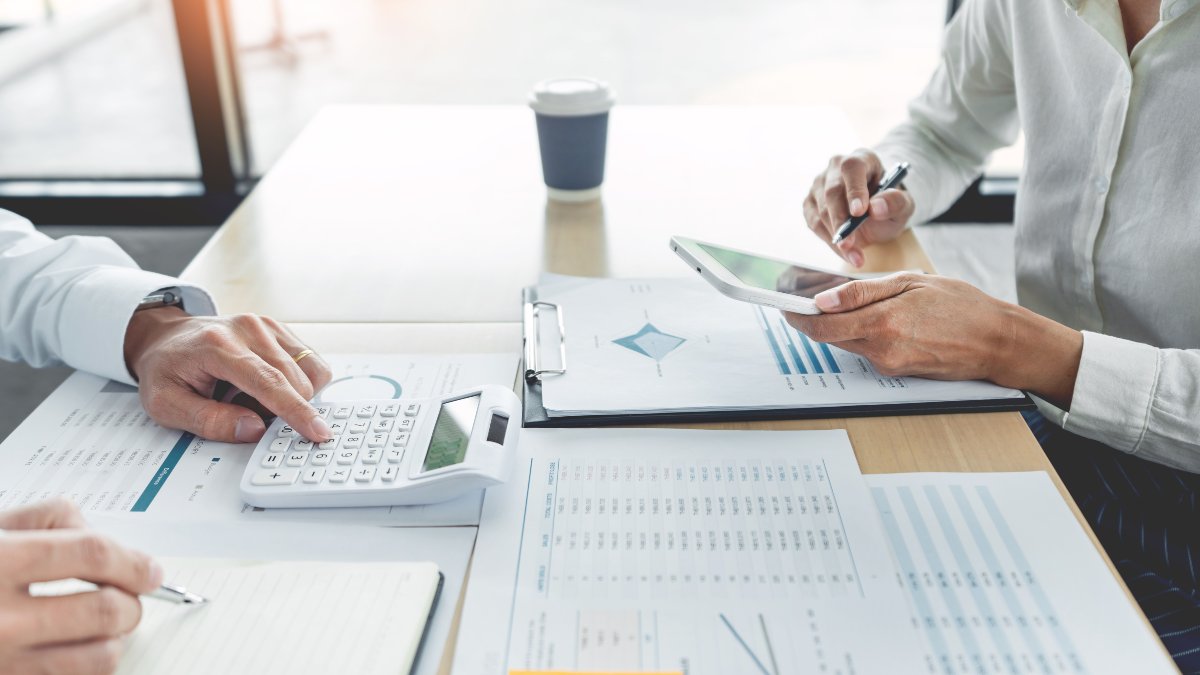 Finding buyers who are interested in making a purchase is not as challenging as you may think. However, it is important to be responsive and considerate once they have shown interest in your company.
Make sure your buyer is qualified by asking them to show a personal financial statement. This way, you are not wasting your time or theirs if they cannot make a large purchase. If you have a potential buyer and they are in a solid financial position, do not delay the purchase. They may lose interest if you do. Set up meetings and phone calls regularly and keep them up to date on the pending purchase. You can also continue negotiating with them for a price until you close the sale.
In many ways, this is the most trying part of selling a business without a broker. Usually, a broker would let the business owner continue running their business unaffected during the months it takes to close a deal.
One piece of information you should never share is any data about your customers. It could invite unnecessary attention on the people you do business with. In some cases, buyers might even reach out to your clients directly as they build their own business rather than buying yours.
Therefore, you should be discreet and careful with all the information you disclose until the buyer has signed a purchase agreement.
Be Sure to Hire an Accountant and Attorney
If you are selling a business without a broker, at the very least, you should hire an attorney and an accountant. You don't want to make a mistake and end up with large amounts of debt or have legal issues down the line.
Hiring an accountant will help you navigate the tax process before the sale is finalized. The amount you will need to pay in taxes will depend on the type of sale you have. If you are getting a large sum of money, the taxes you pay will be higher than if the deal was a seller-financed transaction. This is something an accountant can help navigate you through.
Having an attorney is also an essential part of selling your business. All paperwork and legal documents are handled properly, so you do not have to worry about them.
Luckily, accountants and attorneys have a fixed fee for these kinds of services. Even if they charge hourly, it may not take too much time to calculate your taxes or write up legal documents.
In Conclusion
Selling your own business can be stressful and challenging, but there are ways you can work around it and simplify the process. Brokers know how to sell a business, but they do not know your business as you do. Therefore, selling your business yourself might work in your favor since you know it inside and out and know what works best for you. With these tips, you can hopefully navigate your way through a sale without failure.