How to Become a Small Business Owner
Looking to get started as a small business owner? Here are the necessary first steps to get started on your entrepreneurial journey.
Best Practices
Business Tips
Getting a new business off the ground takes a lot of work and dedication. It involves planning, making financial decisions, and obtaining proper state and federal licenses. In addition, becoming a small business owner requires self-motivation, determination, confidence, and creativity.
If you're looking to start your own business but don't know where to begin, this article outlines the steps you can take to establish a small business and become your own boss.
1. Brainstorm
Brainstorming is the first step in starting a business. Take your time to think about the type of business you would like to operate, whether you are able to start it from home or not, and consider your goals, and your desired outcomes. Doing so will help you choose a business idea that works for you. During the brainstorming process, think about your budget, catalog of products, target customers, and ways to reach them. Also, consider if you would like to set up an online shop or operate a brick-and-mortar store.
2. Choose Your Options
There are three ways to become a small business owner. The first way is to gain ownership over an existing business. For example, you can buy an already profitable business from the business owner.
The second way of becoming a small business owner is to start a franchise or a business owned by an individual as part of a larger brand. Some people go for this option because franchises already have an established reputation and customer base.
The third way to become a small business owner is to start a new company. Consider choosing an industry that you are interested in where there is a demand for what you want to offer. For example, the creator of Shutterstock, Jon Oringer, was a professional software developer and a photographer. He combined his skills and used 30,000 photos from his photo library to start a stock photo service. Shutterstock is currently worth $3.35 billion.
3. Conduct Market Research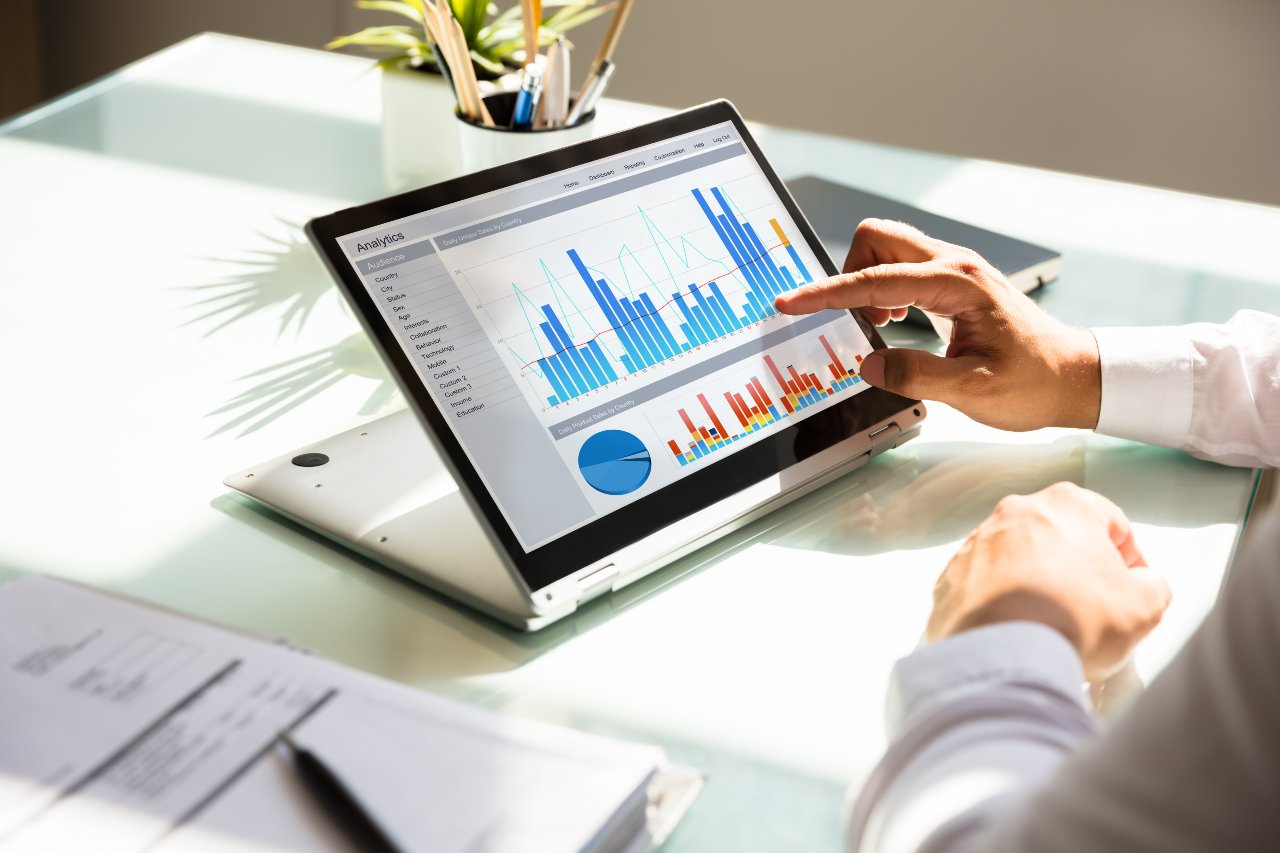 Market research will help entrepreneurs learn more about their target clients, discover market gaps, and create new business ideas. For example, business owners should gather demographic information relevant to their business, such as age, wealth, interests, and location, to understand consumer buying behavior, wants, and needs.
Moreover, market research will help you understand the following:
The demand for your product or service
The number of people interested in what you are offering
Consumers' income range
Employment rate
The location of your customers
Market saturation
Pricing
You can ask questions to consumers through surveys, questionnaires, and in-depth interviews. Or, use competitive analysis to identify your competition, such as their market share, strengths, weaknesses, and your window of opportunity to enter the market.
4. Write a Business Plan
A business plan is an important document that guides entrepreneurs through each stage of starting and managing their business. It serves as a roadmap to structure, run, and grow a new business. The format can vary from one industry to another. However, most plans include the following information:
Description of the business
Market analysis and comparisons
Information about the products and services
Organization and management details
Marketing plan and strategies
Company goals and milestones
Financial plan
Funding information
Moreover, a business plan is an essential tool to present to banks, investors, or business partners, allowing them to learn more about your business and its goals. This is crucial if you are looking for financing or investors. Finally, it makes them feel confident that they will see a return on their investment.
5. Fund Your Business
Every new business owner needs funding to get their company off the ground. First, calculate how much money you will need to start your own business by calculating your startup costs and operating expenses, such as rent, equipment, insurance, and salaries. Ideally, you should have enough funds to cover operating expenses for up to six months. Next, consider your funding sources once you determine how much funding you need.
Self-funding
Also known as bootstrapping, self-funding lets you leverage your financial resources to support your business. You can provide your funds using your savings account or other investments by tapping into your 401(k). Consider checking with a personal financial advisor to avoid spending more than you can afford or damaging your ability to retire on time.
Venture Capital
Venture capitalists can provide funding to start your business in exchange for shares in your company. Although venture capitalists may be inclined to offer more funding, they will likely also request more in return. Typically, venture capitalists will take around 25% to 50% of the company's ownership in return. This may not be ideal for individuals who want to retain sole ownership of their small business.
Crowdfunding
Crowdfunding raises money through charitable contributions, and anyone can donate to the funding pool. These people don't get control or ownership over your company in return. Popular crowdfunding sites include Kickstarter, Indiegogo, Crowd Supply, and Experiment.
Small Business Loans
Getting a small business loan is sometimes an option for those who want to retain complete control of their business. Applicants may need to provide a business plan, expense sheet, and financial projections for the next five years. Also, consider comparing offers from multiple lenders.
Request Funding Today*
By clicking "Get Started", I consent and agree to the
Privacy Policy
and
Terms of Site Use
.
*By filling out the form above, you will be routed to Lendza's funding request form.
6. Determine Your Business Structure
The legal structure of a company can affect taxes, paperwork, liability, and funding options. While you may convert to a different business structure in the future, choose carefully because there may be restrictions based on your location. Consider consulting with business counselors, accountants, and attorneys to help you determine your business structure. The common types of business structures are the following:
Sole proprietorship
One person owns and operates the company in a sole proprietorship. The sole proprietor and the company are not separate entities. This means that the business owner can be held personally liable for the company's debts. Nonetheless, forming a sole proprietorship can be a good choice for low-risk businesses.
Partnership
A partnership is a simple structure for two or more people who want to start a business together. However, like starting a sole proprietorship, debt and liabilities can directly affect both partners. There are two kinds of partnerships: limited partnerships (LP) and limited liability partnerships (LLP).
A limited partnership has one general partner with unlimited liability. The remaining partners have limited liability. Business owners with limited liability also tend to have little control over the company. Profits are passed through to personal tax returns. However, the general partner with unlimited liability must also pay self-employment taxes.
A limited liability partnership gives limited liability to every owner. This means that the partners will not be personally liable in the event of a lawsuit. Additionally, individuals may not be responsible for the actions of the other partners.
Limited liability company (LLC)
An LLC protects the business owner from personal liability if the company faces bankruptcy or lawsuits. This makes it a good choice for medium to high-risk businesses. Profits and losses can get passed through to personal income without facing corporate taxes. However, an LLC member is considered self-employed. Therefore, the business owner must pay self-employment tax contributions toward Medicare and Social Security.
7. Choose Your Business Name and Location
When starting a new business, pick a creative and unique name that reflects your brand. You can skip this step if you purchase an existing company or franchise. To protect your business from the competition, you should register your name. There are four ways to register your business name:
Entity name to protect you at the state level
Trademark to protect you at a national level
Doing business as (DBA) to open a business bank account
The domain name to protect your brand presence online
After registering your business name, the next step would be choosing the location of your store. Ensure that the site fits your budget, demographics, and has accessibility and parking. Of course, keep an eye out for storefront and online competition.
8. Register Your Business
After choosing your business's structure, name, and location, you will need to register your company. Even though most companies don't need to register with federal agencies to become a legal entity, you will benefit from trademark protection or tax-exempt status. If you choose to form a partnership or LLC, you will have to register with state agencies. Depending on the state you live in, you can register online or file paper documents in person or through the mail. Finally, most states require business owners to register with the Secretary of State's office, a Business Bureau, or a Business Agency.
9. Get Federal and State Tax IDs
The next step after registering your business would be to get your employer identification number (EIN) and complete the form on the IRS website. Your EIN allows the IRS to identify companies for tax reporting. You will also need it to hire employees, open a business bank account, and apply for business licenses and permits. Moreover, you will need a tax ID number to:
Operate as a corporation or partnership
Pay employees
Withhold taxes on income
File tax returns
Use a tax-deferred pension plan
Work with trusts, IRAs, estates, and non-profit organizations
10. Apply for Licenses and Permits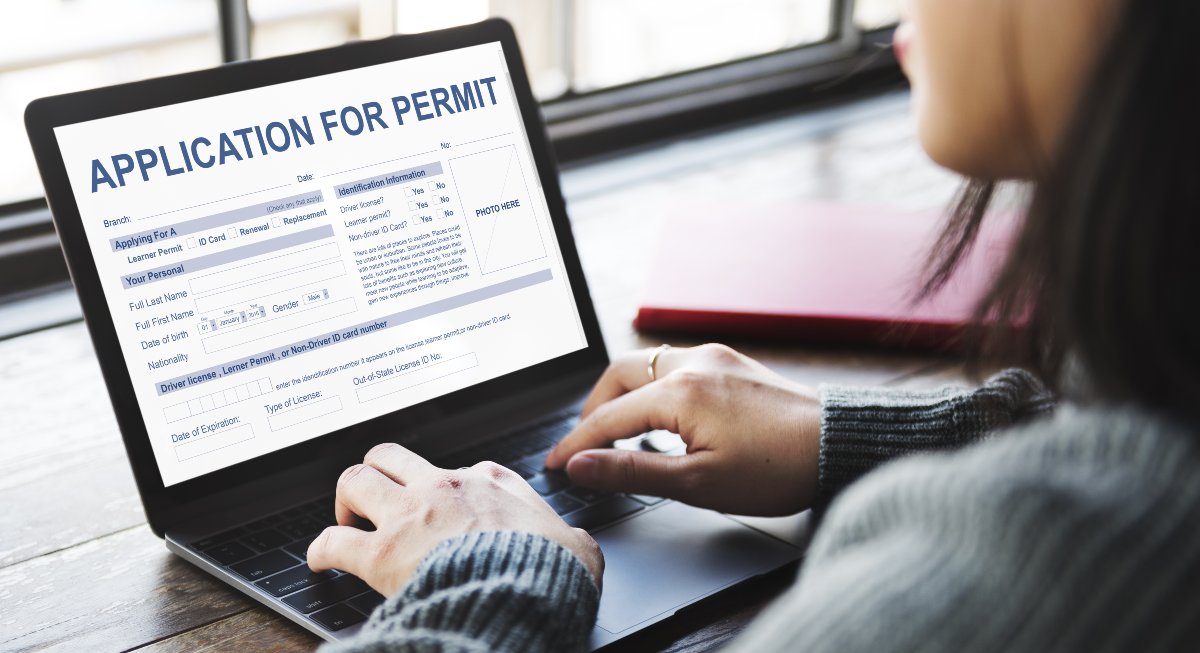 The licenses and permits you need for your business will vary by state, location, and industry. So, visit your state's website to learn about the permits and licenses you need. The fees will also vary depending on where your business is located and what it does. Moreover, some licenses and permits expire after some time. So, make sure to keep track of when you need to renew them.
For example, if you want to operate a food truck business in California, you will need to obtain the following:
Business license: costs $50 to $100; expires after two years
EIN: free of charge; doesn't expire
Vehicle license: costs 0.65% of vehicle's value; expires after five years
Food handling permit: costs $42; expires after three years
Reseller or seller permit: free of charge; doesn't expire
The health department permit costs $409; expires after one year
11. Open a Business Bank Account
As mentioned earlier, once you've gotten your federal EIN, you can try to open a business bank account. Additionally, business owners can try to open a checking account, savings account, credit card account, and merchant services account. The latter allows you to accept credit and debit card transactions from your consumers. Also, a business bank account offers limited personal liability protection by keeping your business funds separate from your personal funds. Finally, a business credit card account can help your business establish a credit history.
12. Build Your Team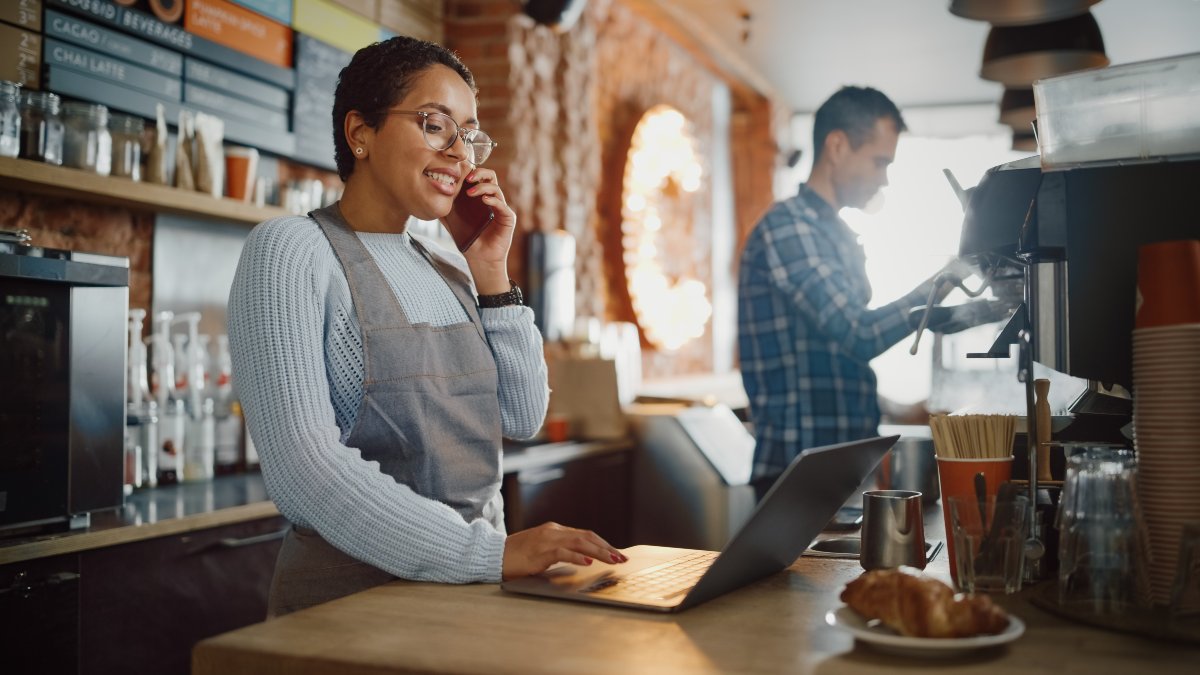 When launching a new business, you may need to hire employees to begin operations. Before hiring, determine the roles that need to be filled; the skills and qualifications you are looking for; and whether you need to hire full-time, part-time, or freelance workers. Then, build a team that believes in the company's mission, vision, values, and culture.
13. Advertise and Market Your Business
To have a successful business, entrepreneurs must put time and effort into advertising and marketing. You can use the marketing strategy created in your business plan, revise it, and execute it accordingly.
For example, you can start by establishing your company's social media presence by catering to your target demographics. Setting up a blog might be helpful, too. You can post informative articles about your product or service and its advantages. Influencers who have a large following can also be used in your marketing campaigns to increase your consumer base. Your products can be sent to social media influencers for free in exchange for a review.
For example, Good Greens conducted blogger outreach to increase the mentions and reviews of their products. Consequently, the company's sales increased by 50% in four months. Similarly, Glossier uses celebrity endorsements to advertise its products on popular social media sites like Instagram and YouTube.
Sum-up
Now that you have familiarized yourself with the steps of becoming a small business owner, you are on the right track to running a successful business. Start by brainstorming, conducting market research, writing a business plan, and registering your business. Then you can work on getting funding, hiring employees, and advertising and marketing your business. Finally, being an entrepreneur can be overwhelming. Stress management is an important skill that every small business owner needs to have. Developing those skills might be a huge investment in your career as you can guarantee to have a healthy future career.