Don't Destroy Your Business Credit Score
Learn how to get started with business credit and maintain a high credit score.
Chances are your company will need financing at some point. When that time comes and your loan provider is determining your interest rate, one of the major factors they'll look at will be your business credit score.
What is Business Credit, Anyway?
Just like you have a personal credit score, there's a number that represents how reliable loan providers think you'll be when it comes to paying back a business loan. Just because you have a high personal credit score, that won't necessarily translate to a high business credit score.
Request Funding Today*
By clicking "VIEW FUNDING OPTIONS", I consent and agree to the
E-Consent
,
Privacy Policy
,
Terms & Conditions
.
*By filling out the form above, you will be routed to Lendza's funding request form.
While your personal credit score is out of 850, your business score is out of 100. You want your score to be above 75.
If you haven't yet built up your business credit, you may be tempted to take out a personal loan to cover business expenses. This isn't a great idea. You can be personally liable for debts borrowed with personal credit.
Need to Find Out Your Business Credit Score?
If you want to see what the bank sees when deciding whether to offer you funding, then you should monitor your business and personal credit score. Most people know what kind of personal score they have, but business owners are often surprised when they see their business credit score. Understanding your score helps you know what to do next to improve your reputation and improve the chances of getting approved for a loan.
How to Get Started with Business Credit
According to LearnVest.com, the first step toward building up business credit is to make sure your company is legally a business in the eyes of the IRS and applicable state agencies. Here's more information on how to do that.
The IRS will give you your tax ID number – in the form of either an employer identification number (EIN) or a federal tax identification number (FIN). You'll need this number to open a checking and savings account for your business. Once you have the account set up, you'll be ready to register your business with a credit reporting agency.
Pro Tip: Experts say that it's smarter to form an LLC or a corporation instead of making your business a partnership or a sole proprietorship. This is so your personal credit information is a little more distanced from your business credit report, so that you are less personally liable for your business debts.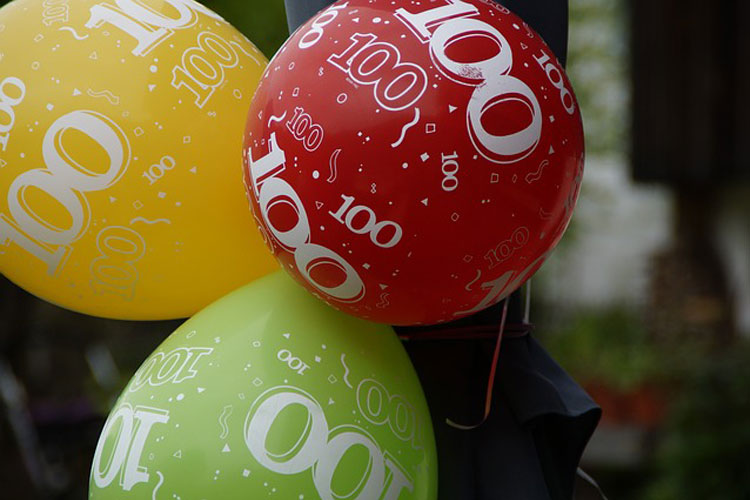 How to Build Up Your Reputation
You increase your business credit score the same way you improve your personal credit score: by developing a strong history of paying back your loans on time. Remember, if you get started early, when the time comes to take out a bigger loan, then your interest rates might be lower.
Here are some more tips on how to improve your score (please note that any of these can backfire if you don't pay your bills back on time):
Use a small business credit card. Even if you don't carry debt over each month, a small business credit card can be a smart way to fund purchases for your company. Most small business cards give you rewards or cash back. Plus, your score could benefit if your credit card company reports your payments to a credit card bureau.
Pay back a small business loan. A strong credit history is made up of loans paid back on time.
Meet the business credit market requirements. This means that you'll need to keep your business's phone line, address, license, and other data and documents up to date and filed correctly.
You won't see results overnight. But if you keep at it and avoid mistakes, your score should steadily rise.
Does Your Personal Credit Score Matter?
According to Experian.com, creditors are starting to use blended scoring tools that look at a potential borrower's personal and business credit history. That means you want to keep both your scores as high as possible, since that might decrease the amount of risk a loan provider sees you of having when you are apply for a loan.
Who are the Major Business Credit Bureaus?
Here are the notable bureaus that compile your business credit history:
Dun & Bradstreet
Equifax Business
Experian Business
According to Entrepreneur.com, your clients and loan providers aren't required to report to these bureaus. And if they don't report your good deeds, then your score probably won't go up. We suggest asking your clients to report your transactions to the bureaus when appropriate. You can also be proactive and try to only work with companies that report to the bureaus.
Most Important: Don't Destroy Your Business Credit Score
Everything we've discussed so far has to do with setting up your business and increasing your score as high as possible. This will all be for naught if you make a mistake and get a major blemish on your business credit history.
As hard as it is to get businesses to report your good transactions to the bureaus, it's so easy if you miss a payment. Even if you practice good debt management, a payment can still sometimes slip between the cracks.
Do your best to build up as strong of a business credit history as possible. Depending on your business size and projected growth, this may require you to hire a professional accountant, either in an in-house role or as a consultant.
Final Thoughts
It takes time to build up a strong business credit history. This isn't something that will happen overnight. If you follow the steps we outlined here, you should be on the right track. Just be sure not miss any payments.