How to Start an eCommerce Business in 2021
Even in a post-COVID world, physical stores will continue phasing out. Now's the time to leap to digital. We'll help you get your eCommerce business off the ground so you can hit the ground running.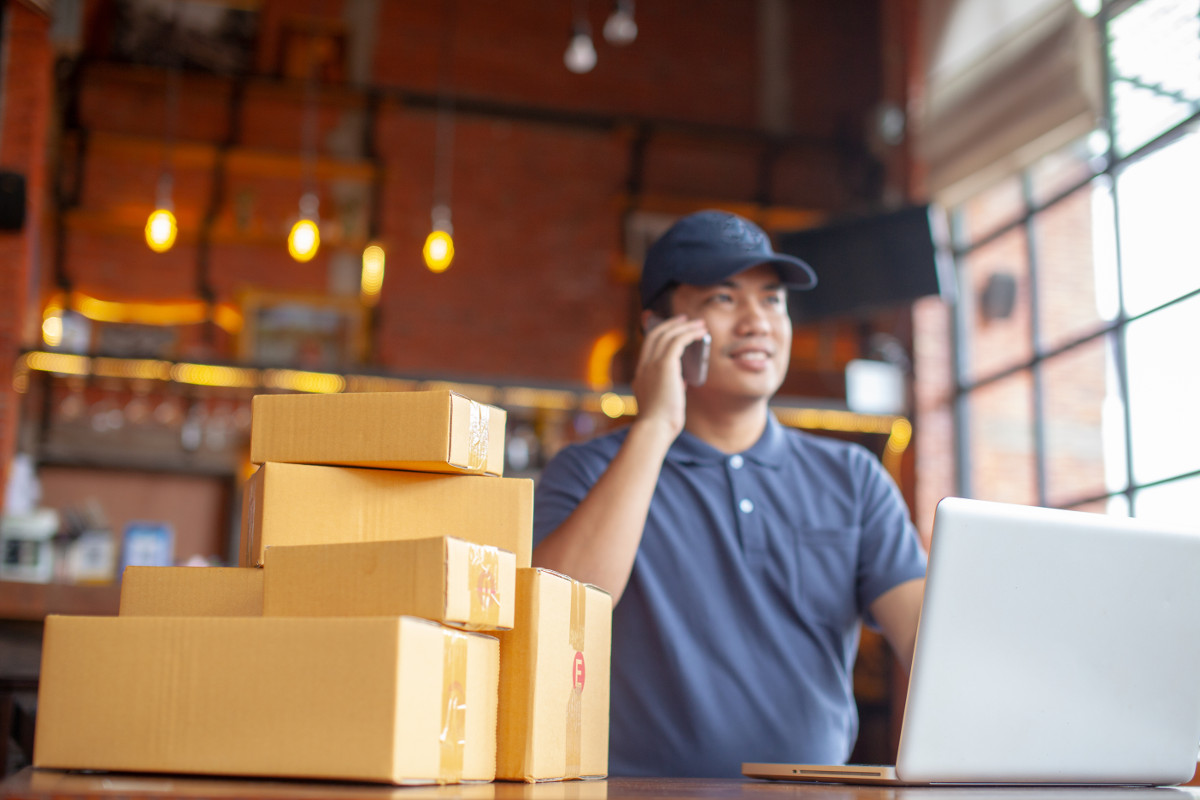 With physical stores temporarily shut down, more stores are moving online. We expect that trend to grow in 2021. So, while starting an eCommerce business is hard work with many pitfalls, it may be time to make the jump for your business.
Request Funding Today*
By clicking "Get Started", I consent and agree to the
Privacy Policy
and
Terms of Site Use
.
*By filling out the form above, you will be routed to Lendza's funding request form.
In a world ridden with Covid-19, you may need to think of an alternative platform for your business, and that platform may be online. The luxury of virtual stores is that they help individuals forego the expenses and fees tied to physical stores and get right down to business. The main aim of a newly packed market is sales, but you must have an eCommerce business plan before getting to that.
As with all businesses, virtual or otherwise, detailed planning and precautions are what matter. Ecommerce businesses might just as well need even more meticulous budgeting and preparations to be installed.
What is an eCommerce Business?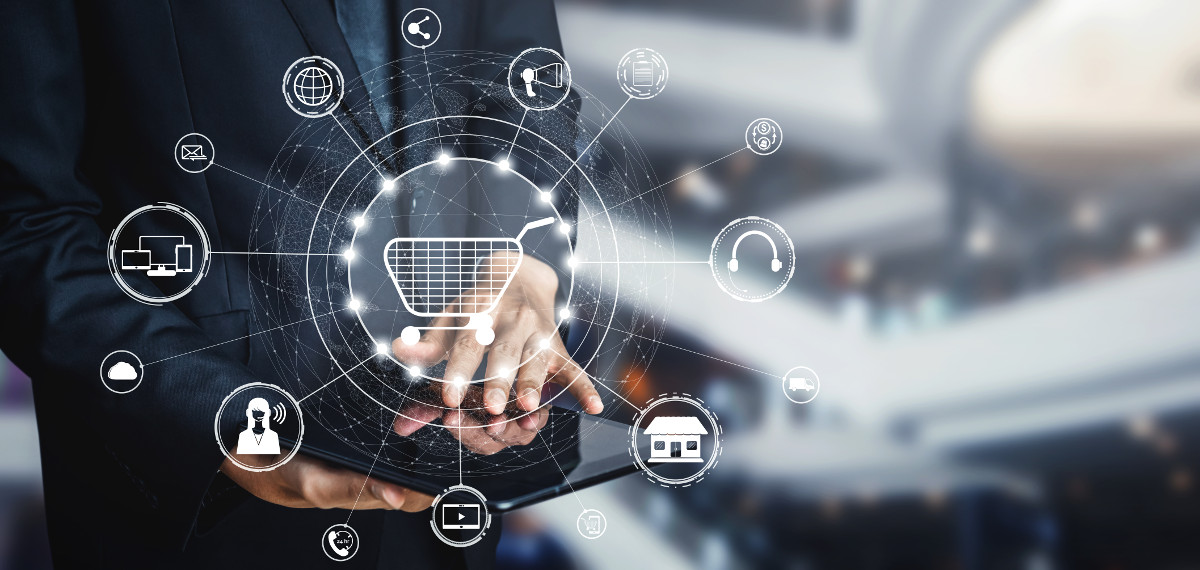 Ecommerce, also referred to as electronic commerce, is the transaction that occurs of buying and selling goods over the internet. Ecommerce has grown to make products and services much more comfortable to locate through online retailers and marketplaces. With the simplifications of the online world, many freelancers, small businesses, and often large corporations have benefited from the advantages of the eCommerce world. Smaller companies, in particular, have been able to put their products and services on sale at a low market price, having eliminated the physical retail factors.
Types of eCommerce Models
Here are some popular eCommerce models that are important to know about:
Business to Consumer, also known as B2C
This particular model one of the simpler forms of online commerce. The concept revolves around the idea where a business sells its products or services to an individual.
Business to business, also known as B2B
Similar to the notion mentioned above of commerce, this field requires one chance. As the name suggests, the sale of goods and services happens to occur between two businesses.
Consumer to Consumer, also known as C2C
Consumer interactions are as simple as selling one item as a consumer to another consumer over the internet.
Consumer to business, also known as C2B
This particular notion dictates the connection between a business and an individual but in reverse. This is when a consumer sells their products to companies.
Examples of eCommerce
Ecommerce can take on a diverse form of business communication between businesses and consumers. Alongside a wide variety of goods and services being exchanged.
This is essentially the sale of a product by a business to a consumer without any third-party intervention.
This particular model is often adopted with the intervention of retailers. Meaning the products are sold in bulk, sometimes to retailers, whereby they are sold to direct customers.
This concept of commerce involves the intervention of a third party. The product is sold by one company and shipped by another.
This is the gathering of cash from clients before the product being manufactured, as a mission to raise startup capital to present the item to the market.
This online business is the consistent purchase of a product or service, often every month, until the subscriber decides to cancel.
These are any tangible products that need inventory to be refilled and orders to be physically shipped to the consumers.
As the name suggests, this type of trade is revolved around the download of digital goods, templates, courses, and other media forms that need to be purchased for consumption.
If the provider is a highly skilled individual in any required field, then they are free to charge as much as they see fit to purchase their time to complete the services.
How to Start an eCommerce Business?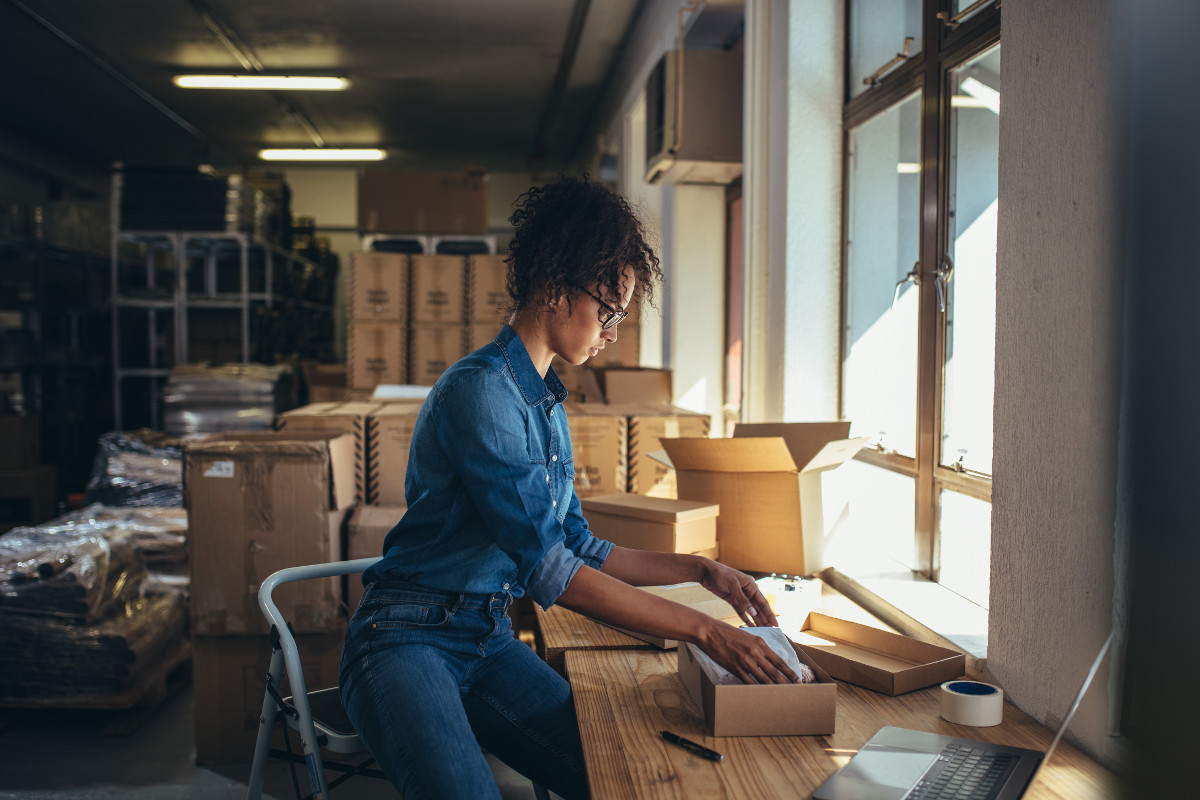 With the various types and models of eCommerce businesses laid out clearly, the simple fact remains in the planning. Ecommerce business plans require a tremendous amount of dedication and, above all, patience. Just as with a traditional business, creating the perfect model, along with the ideal timing and great ideas and staff, are all vital features to jump-start your eCommerce business planning.
While small details, such as name, product listings, packaging are also notable landmarks within the business model, initiating your professional online store takes a lot more.
Here is a simple rundown of the essential points to incorporate into your eCommerce business idea.
Research the Ecommerce Business Models
Starting with research is a crucial step within all business plans. When launching a business, you cannot merely rely on speculations and conjectures. While surprises may arise along the way, some aspects may be dealt with more confidently when researches have been conducted adequately. Business structures cannot be generalized overall business models. Software, digital product sales, physical products, and many more encompass various challenges and advantages that need to be thoroughly considered. Before deciding on the final product or service to sell online, make sure to understand the various business models available and mentioned above.
If you are looking for an option where you want to refrain from touching your product or investing in the capital, dropshipping is the right initial choice.
Start Your Niche Research
Research is never enough within the eCommerce world. With so many models and attributes rising daily, you must always be on top of the market.
With the lack of storefront rent and other boundaries, many eCommerce owners fail to focus their websites on a specific niche. If you are competing with a large budget, such as some of the big names Best Buy or Amazon, then try to simmer down your offered products and services. Narrowing down your eCommerce store may give you a more profitable outcome.
Deciding on a niche is an essential step when launching an online store. This process can begin by thoroughly investigating the several successful companies and the markets they are already invested in. While many may perceive to enter a small market, often, this is an indication for no demand whatsoever. On the other hand, steer clear from deeply crowded markets and try to stay away from niches overrun by well-known brands. If you condense your place down to minimal specifics, the more unique your product will be. Thus, granting you easy leverage over the market and its competitors.
Sometimes working with a specific niche also opens up pathways to working with other businesses in affiliate marketing strategies to help boost both your products.
Authenticate Your Targeted Market and Products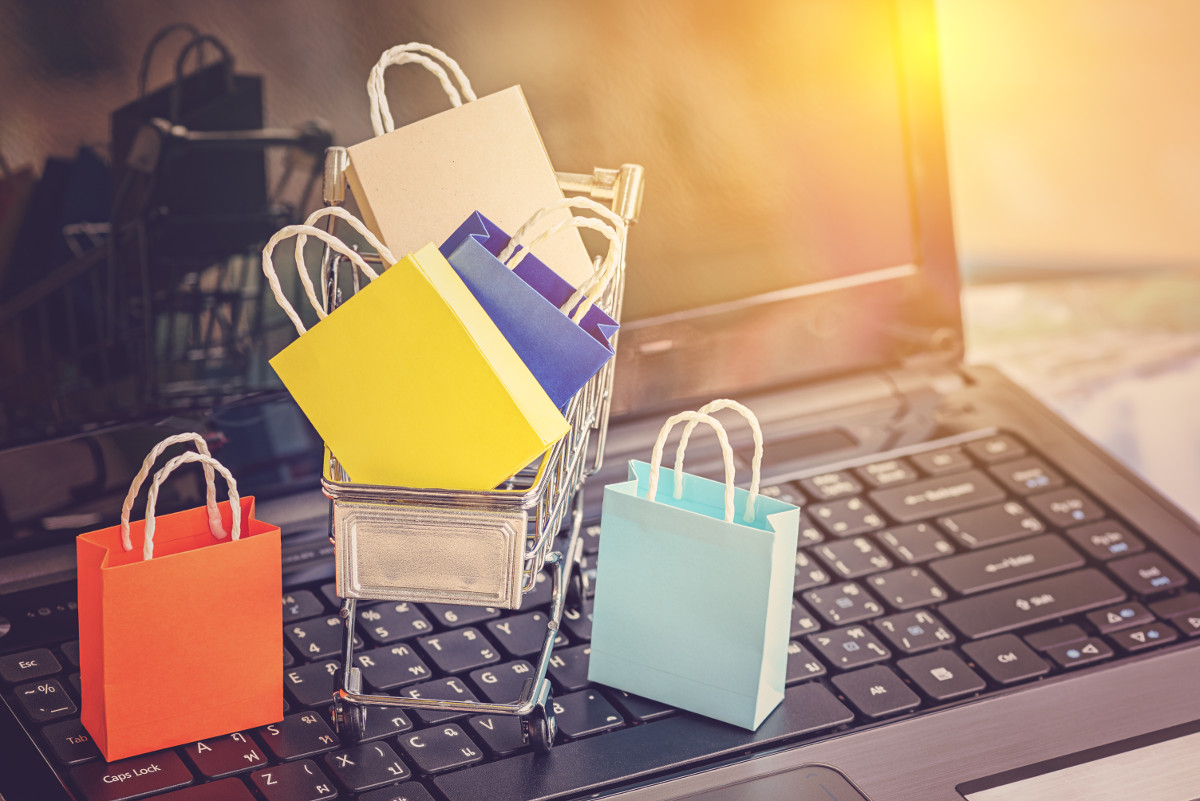 Once you have narrowed down your niche and the business concept, you can begin pursuing the products to sell.
Before thinking about purchasing or manufacturing products and ideas, be sure to think carefully about who you are selling to. Understanding your consumers and their needs and wants will provide you with the ultimate guide to presenting the products to them.
Think of the following questions while targeting your market:
Who are you? What is the store presenting? Who is your ideal customer?
Within these features, you may include the name of your store to attract your desired customers.
As soon as you have narrowed down the impression that you want to present to the customers, you may proceed comfortably to a well-thought marketing plan. Before you invest in the product and capital, you must first investigate it carefully. Even while picking the dropshipping method, it is advisable to pretest the products and get general feedback on the results yourself. This step is essential to determine the problems and issues or even any changes you might need to make before production.
Have a Brand
The key to a successful business model is having a unique brand tied to your façade.
Decide on a business name and register your company online. Make sure you include tax benefits and legal protections to ensure an overall secure business transaction.
Your domain name and your company's name do not need to be the same; however, keeping them consistent is often advantageous.
Get the Business License.
If the concept of an eCommerce business license is slightly intimidating to you, there are many online resources to help you through the process. It may be highly beneficial to locate an appropriate mentor to help out with the major and minor steps in such cases.
Running an online store does not erase the need for business licenses and permits.
Find Vendors that Work Best for You.
With the current rise in the density of eCommerce businesses, there is a lot of competition to find a way to present customers with the best products and prices. It is best to take your time to shop around to find the best vendor suitable to do business with for the long term.
Logo design is often regarded as an additional feature of the business model. One of the main points to remember is to make sure that another business does not use your particular system.
Finalize Your Business Steps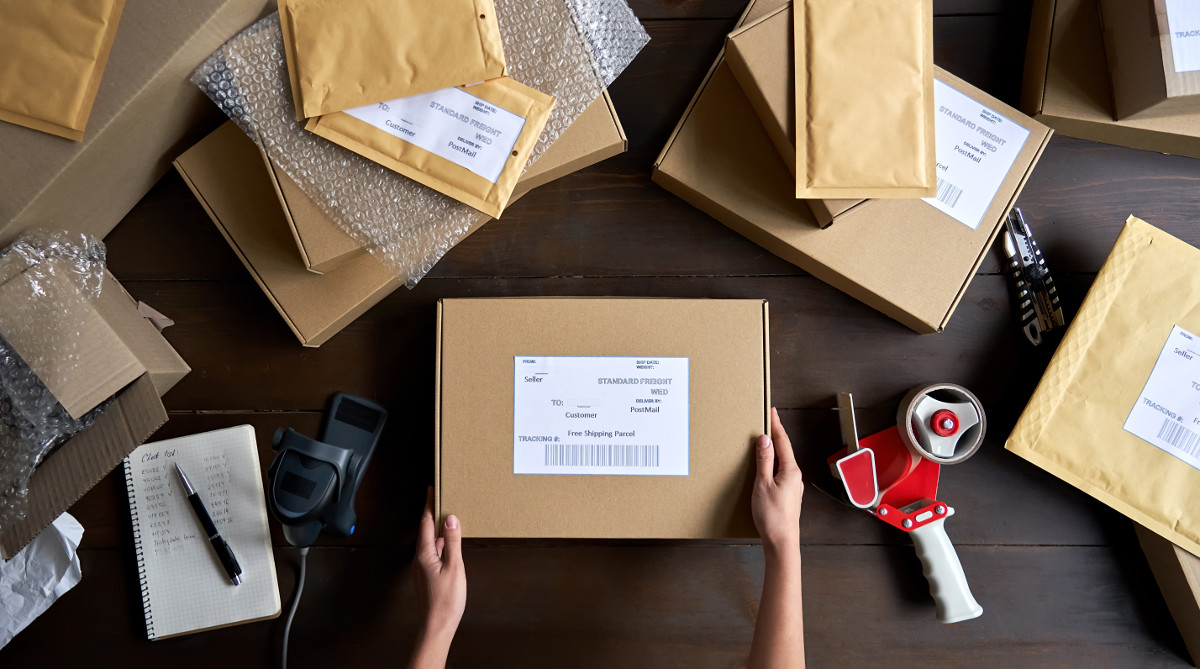 At this point, you can finalize your business model and what your products will look like. Once you narrow down your target market and niche along with the brand name, this would be the perfect time to get everything down on paper.
Some of the first steps to start with after jotting down your business plan are determining the necessary budget and upcoming monthly expenses.
For most entrepreneurs, getting a small business startup loan may be necessary. They may provide the necessary inflow of cash to keep operations running.
It is also essential to project the revenues and expenses over time and recurrently to maintain an overall achievable goal. Some of the other vital aspects to consider throughout the business phase include staff, product sourcing, logistics, and other marketing plans.
Set Up Your Online Store
After registering your business and finalizing your design and name, you will need to move on to the cyber component of the process. Throughout this part, you will need to register your domain name and other website links tied to your store.
Finally, before setting up your online store, you need to decide on the design as well. Keep in mind that your system should be preferably well suited to your eCommerce niche and model too.
There are so many eCommerce shopping cart platforms around the cyber network to choose from. Upon deciding your final software, some structures should be vitally considered, such as loading speed, features, compatibility of different payment methods, and other characteristics. In addition to the shopping cart platforms that you need to set up your online store, you will need to open a merchant account to start accepting credit card payments from your customers. Beforehand you need to learn how to open a merchant account correctly and consider its requirements. That is the starting point to accept credit card payments and receive revenue.
Building an online store requires much more than merely adding products and creative content to the page. A lot of extra features need to be incorporated to provide the users with an unforgettable experience. Also, make sure to set up your email marketing and automated reply aspects. This particular step is essential to accomplish before your website begins to attract traffic.
Attract Customers
Building the store is not the final step to your business; you need to employ an avid marketing plan to promote your store to the targeted market.
While past eCommerce businesses work towards extreme keyword packing, those methods are long forgotten. Working with SEO is the ideal way to build up excellent content for your websites.
Some of the best eCommerce websites available now are investing immensely in online marketing. Make sure to keep up to date with the online marketing industry with all the new methods and processes rising.
Consider some of the highly used marketing methods, including sponsored content, social media, pay-per-click ads, or you can even derive a combination of all of them. Keep in mind that your ultimate goal is to sell your products more than driving traffic to your site.
Another form of effective marketing is to provide customers with coupons to help keep you boost sales. When running a business, customer satisfaction and opinion is everything. Give an open floor for your customers to send feedback and ideas through emails to improve the mistakes and continue with the positives.
If you happen to notice significant traffic to your store but without any actual selling of goods or services, take the time to revise what you are offering and fix the tweaks within the plan. There are a lot of tools and software that you can input to monitor your sales procedures efficiently.
On the other hand, with the impact of social media and influencers on the cyber world, you can now put them to use. Offering bloggers or influencers free samples of your product and ensuring a review from their part to their followers will help get your name across.
Post Launch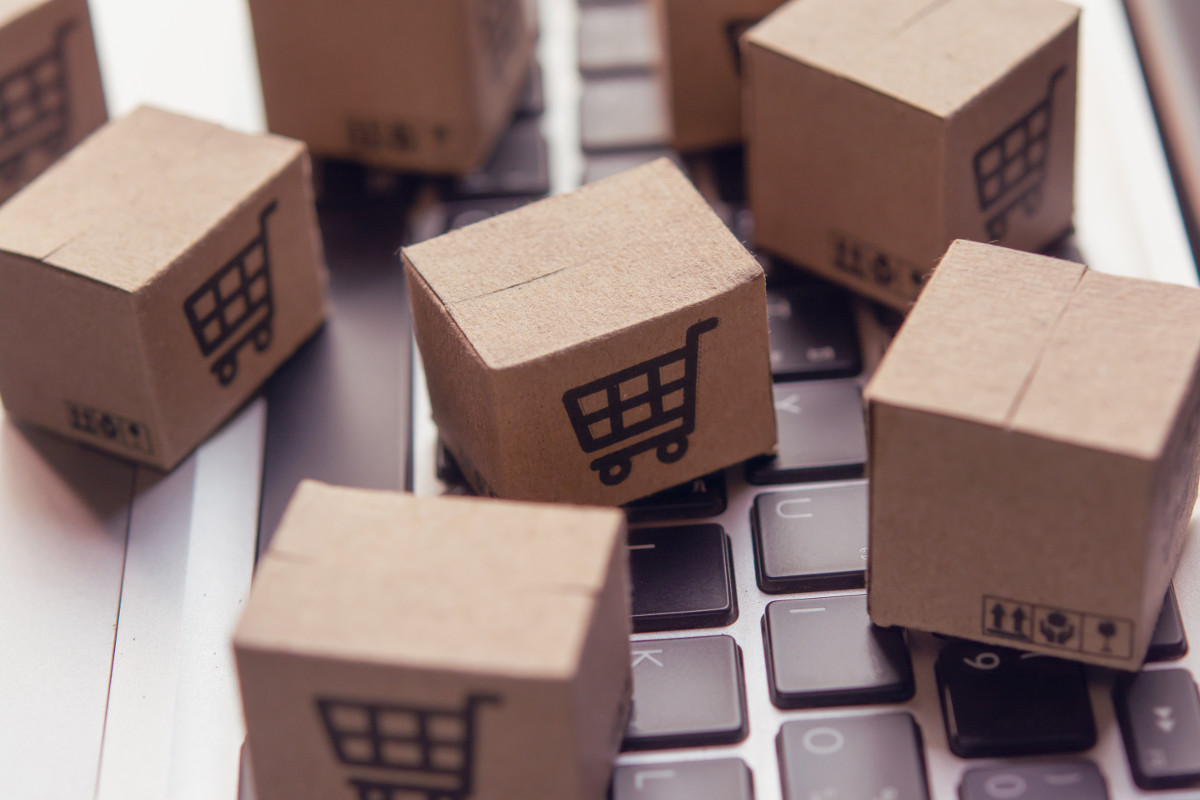 While you may feel that most of the work is completed and you are about to embark on a smooth flow of business ventures, you may want to reconsider. Launching the business is often regarded as half the work. The rest falls onto marketing and keeping the constant flow of customers to your store.
With so many marketing strategies presented above, a reliable method to locate which procedures would suit your business best is to establish a revenue goal. As said before, you cannot enter this field unprepared; having the numbers jotted down is essential. This particular process will include product cost per unit, shipping expenses, staff, and other attributes that may incorporate within the total cost.
Some entrepreneurs employ highly specific revenue goals, often narrowed down to daily numbers. If you happen to be working with products that hold expiration dates, it is better to implement revenue goals and make sure you hit your daily target to avoid dealing with unsellable products. On another note, always look for ways and methods to be able to cut costs. In instances where your sales have drastically increased, make sure to negotiate a better price with your processing company and put the extra dollars towards your marketing plans.
One popular oversight that most online entrepreneurs tend to miss is the backup. Be sure to make it a priority to back up your site and the database in any case of technological disaster.
Keep everything up to date and strive through the online market.
Think Ready Made
If you are looking for an option to forego all the initial steps of launching an online business, you may also opt for the opportunity to buy an eCommerce business. Some people consider purchasing an established eCommerce business for sale as an online investment. When chosen thoroughly and maintained accurately, obtaining an online business may generate an extra income source where you can grow.
Many online eCommerce stores are going for sale every day, and you can have your pick at whichever one best suits your niche. Providing you with a tranquil escape from the hassle of a startup, you can quickly expand your visions and ideas in an already set online store. This option may sometimes even be considered as the best e-commerce solution for small businesses to avoid the more considerable expenses of starting a business from scratch.