What is a POS System in a Restaurant?
A point-of-sale (POS) system is a valuable tool for any successful restaurant. It helps track inventory, sales, and cash flow. A properly implemented POS system can significantly improve how a restaurant functions.
Best Practices
Business Tips
What is POS, and why is it a valuable tool for the dining industry? POS stands for point-of-sale. A POS system can track sales, cash flow, and food inventory for restaurants. In addition, it keeps businesses organized and reduces room for error.
Request Funding Today*
By clicking "Get Started", I consent and agree to the
Privacy Policy
and
Terms of Site Use
.
*By filling out the form above, you will be routed to Lendza's funding request form.
Why is a point-of-sale system necessary for a restaurant? The amount of cash and credit cards that pass through a restaurant every day make point-of-sale financing a necessity. A point-of-sale system tracks sales and acts as a credit card processor. This makes swiping credit cards safer and more secure for customers and businesses. This also helps cut down on employee theft.
Benefits of a Point-of-Sale System in Restaurants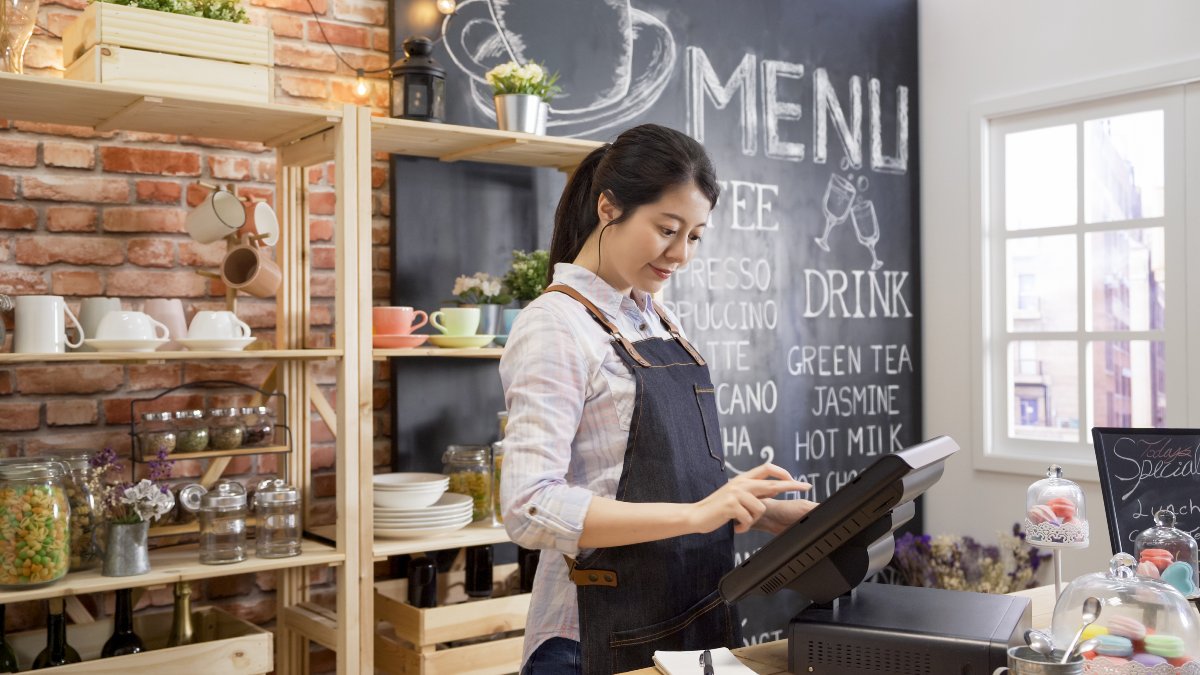 What are the advantages of a POS system for a restaurant?
One benefit is that it makes communication between the kitchen and wait staff much more efficient. Orders will go through the computer and directly to the kitchen printer.
Another benefit of a restaurant point of sale financing system is that it can track everything in the restaurant. Whether it may be food usage or inventory of popular menu items, it can also help you prepare payroll, which can save money in your bookkeeping department. Even if your restaurant is still home-based, you can also use the POS system.
Finally, the last advantage of a POS system in restaurants is a point-of-sale system that can organize your taxes, such as your profit and loss statements.
Disadvantages of a Point-of-Sale System in Restaurants
Now that we have discussed the benefits of a point-of-sale system in a restaurant, we should also note the drawbacks.
A major drawback to any point-of-sale system is that it is a computer and is likely to experience technical difficulties at some point in time. If it crashes and you do not have a backup, you could lose all your data, including profit and loss statements and payroll statements. These are all essential details that the IRS may want to look over someday.
So be sure to always have a backup!
How Does a POS System Work in a Restaurant?
If you are wondering how to implement this system in your restaurant, look no further. Here is how to use a POS system in a restaurant:
Sales
A point-of-sale system tracks sales in the business. For example, the waiter takes the ordered items and enters them into the computer. The computer then calculates the bill, including the tax. When the customer makes the payment, the waiter enters the receipt number and amount paid. Next, the POS system charges the credit or debit card, enters the cash amount, and calculates the change.
Food Preparation
When your restaurant is entirely automated through a point-of-sale system, tasks such as reading orders are made much more manageable. The order appears on the computer screen in the kitchen where the chef is preparing the food. Once it is ready to go, the chef notes on the screen that it is complete, and the waiter sends over the dish. In some simpler POS systems, a ticket is printed and issued to the waiter.
Beverage Preparation
If you own a bar, a POS system could also come in handy when serving customers drinks. For example, a bartender is notified through the system that drinks have been ordered. Once the order is completed, the bartender informs the waiter to send it over to the customer.
Inventory
As orders are completed, the POS tells the inventory system which ingredients have been used to make the dish. The inventory system then subtracts the amount that has been used for the dish. This way, restaurants can keep track of the number of their supplies and food.
Theft
A POS system even monitors employee theft. An item will not be prepared unless it is in the order entry system, which creates the customer's bill. There are some things the system cannot catch, however. For example, it cannot know if a bartender gave the customer free shots or drinks. The bartender could also charge the customer for the drink without inputting the order in the system and pocket the payment.
Reports
A restaurant POS can also track employee productivity, cash and inventory, sales per employee, what menu items are most popular, and how quickly orders are served. It also reports how many customers are served on an hourly and daily basis and how many times tables are turned as new customers are seated.
How to Set Up a POS System in Your Restaurant
Choosing the right POS software for your business can significantly affect how orders are taken, payments are made, and ultimately, your restaurant's profits. Here are a few tips that will make setting up a POS system much easier.
Involve the staff in the selection process. Know what is lacking in your business, and find the right POS that addresses your needs. Your staff knows best since they are the ones who will be implementing the system in their everyday tasks and responsibilities.
Train employees on how to use the system. Your employees will be using the POS system, so they should be fully trained to operate it.
Set up security measures with the POS. Make sure all transactions are secure and all forms of payment cannot be hacked into. Customer security is of the utmost importance.
The Difference Between a Restaurant POS and a Retail POS
It may not be easy to distinguish between a point-of-sale system for a retail business and one designed for a restaurant. However, it is essential to note the differences, so you do not mistakenly purchase a retail-specific POS system for your restaurant.
Here are a few ways in which the two systems differ.
Workflow differences
Hardware differences
Software differences
Workflow Differences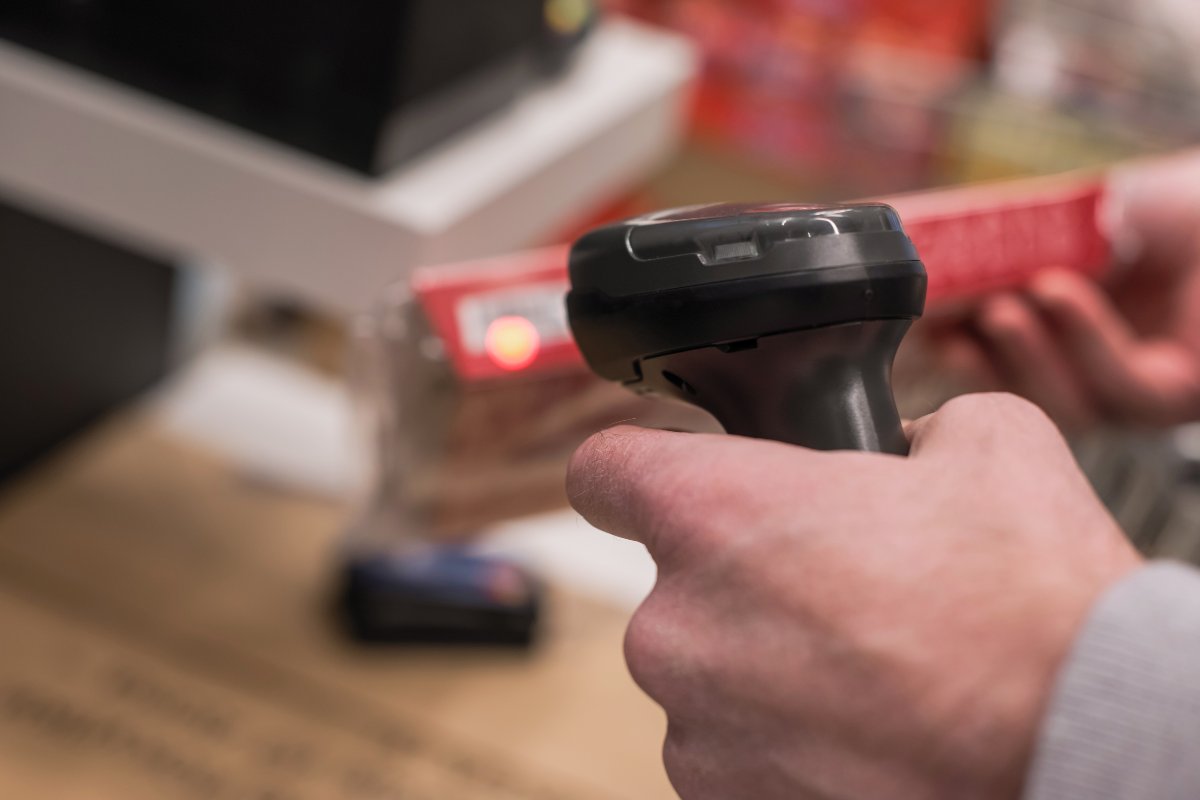 The best way to understand the differences between POS in restaurants vs. POS in retail stores is to look at how they are utilized in each setting. For example, in a retail store, when a customer brings their items to the cashier, the clerk scans the products with a barcode scanner. The customer then pays for the items using their payment of choice.
In a restaurant, the staff member enters customer orders into the POS system, and that information is sent to the restaurant's kitchen. Depending on the type of restaurant, the system can either close the order or leave it open until the end of the meal.
Hardware Differences
At a retail store, products have barcodes and are scanned at the POS terminal. In addition, there is other hardware such as cash drawers, scales for weighted items, and label printers for items without barcodes.
In a restaurant, transactions are open as servers constantly add to the customer's meal during their dining experience. In addition, many POS restaurants have portable tablets that allow waiters to carry them from table to table for efficiency and convenience.
Software Differences
POS lending software for restaurants is used for more than just sales. For example, it significantly affects deals with menu items defined by graphics or descriptions instead of just barcodes (like you would see with retail POS). In addition, the software is designed with flexibility in mind so that transactions remain open until the customer is ready to settle their bill.
What a POS Can Do for Your Restaurant
A POS system in a restaurant can help improve your brand positioning, increase sales, improve guest experience, and give you insight into your business decisions. These benefits are all connected — once your services improve, you will see an increase in sales. Your restaurant will stand out as a brand of its own as customers see the positive changes and advances. Additionally, customers will be attracted to a business that is well organized and optimized to serve them in the best possible way. This is one of the key performance indicators to attract more customers to your restaurant business.