Starting a Dog Boarding Business? Here's What You Should Know
If you have a love for animals and are looking for new business opportunities, starting a dog boarding business may be the right fit. We've outlined all the steps to starting your own dog boarding company.
Tiger King whipped coffee, and sourdough starter all took the country by storm when we were stuck at home during the height of the Covid-19 pandemic. There was, however, another covid-induced trend that had a more permanent effect on many people's lives: pet adoption.
Nearly 23 million American households adopted a pet during the pandemic. These cats and dogs provided comfort, companionship, and entertainment during a turbulent and stressful time.
However, with the workforce returning to the office, many pets and their owners are struggling to adjust to this new lifestyle. As a result, pet care and boarding are in higher demand, and for those who love animals and are interested in becoming their own boss, now is the perfect time to start your own pet boarding business.
Starting a company can be daunting, especially one with such high responsibility but your business can be successful and rewarding with the proper research and planning. Outlined below is a step-by-step guide on how to start your own pet boarding business.
Conduct Thorough Research and Gain Experience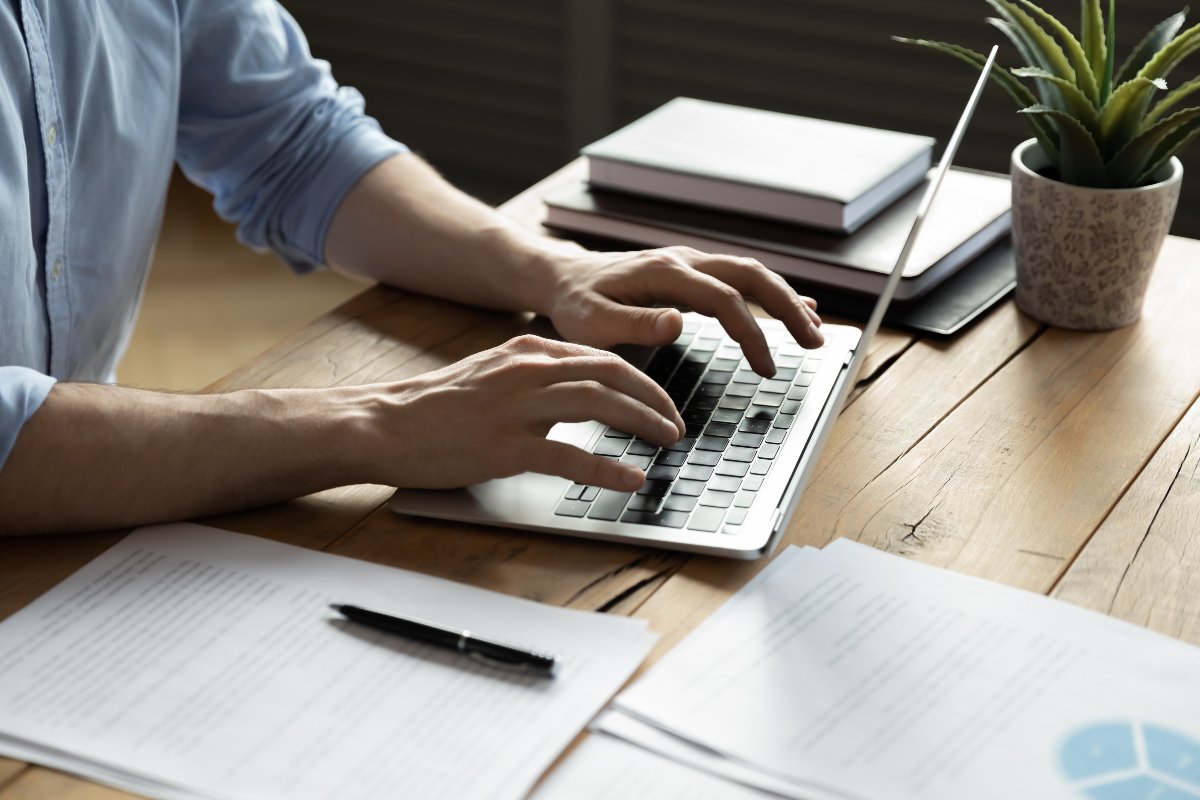 To be successful in the pet care industry, you must be properly prepared and educated. Having experience with your own pets is great but may not be a strong enough foundation for a pet boarding business. You may have experience with dogs that you know well, but what about dogs who have special needs or are untrained, shy, or aggressive? Pet owners will want reassurance that their pets are in good hands and that you, the caregiver, will be prepared.
As a result, it would be wise to be certified in:
Dog grooming
Pet first aid
Dog handling
Hands-on experience is also valuable before starting a pet boarding business. For instance, volunteering at a veterinary clinic or animal shelter is a great way to get comfortable with large groups of pets, and getting a side gig walking dogs or pet sitting can give you experience with lots of different breeds and personality types.
Create a Business Plan
Once you feel comfortable with your experience level, you must create a business plan. There are several factors to consider when structuring your business:
What types of pets will you service? Dogs? Cats? Both?
Will you conduct your business out of your home or from a boarding facility?
What is the maximum number of pets you can care for at once?
Will you offer daycare services or just overnight boarding?
Will you need to hire employees, and if so, how many?
Do research on similar businesses in your area, and speak to vets and rescue groups to see if they have any insight into what kinds of services are in demand. Once you determine the type of services you will offer, you need to decide where to establish your business.
Conducting your business out of your home may work for you initially but will ultimately limit the amount of revenue you can bring in. Renting a kennel or boarding facility may seem like a hefty startup cost but may attract more customers. You must be sure that the facility, whether a rented kennel or your home, is comfortable and will provide plenty of space for the dogs to play and relax.
Most importantly, your business plan should include how you expect to obtain your startup financing. If you have a good chunk of savings, this may be fairly easy to determine. However, if not, you may turn to alternatives, such as bank loans, online loans, or crowdfunding. Nevertheless, it is important to thoroughly outline how much you will need to start your business and how you plan to raise the funds.
Obtain Legal Documentation and Insurance
Request Funding Today*
By clicking "Get Started", I consent and agree to the
Privacy Policy
and
Terms of Site Use
.
*By filling out the form above, you will be routed to Lendza's funding request form.
First, you must decide if you want to register your business as a sole proprietorship or limited liability corporation (LLC). A sole proprietorship is a business that is owned and operated by one person. However, a sole proprietorship will hold your personal assets liable in the event of a lawsuit. Conversely, with an LLC, your personal assets will not be liable, but there are fees associated with registering an LLC. Additionally, the tax structures of LLCs and sole proprietorships also differ. Take into consideration the size of your business and the number of employees you plan to hire when deciding which type of business registration is best for you.
Next, you must obtain any legally required documents, such as permits and licenses, to conduct your dog boarding business. These will vary depending on your location. Additionally, there may be specific regulations in your area on businesses that deal with live animals. Zoning regulations are also something you will need to be aware of to avoid conducting business in an area that limits the number of live animals you may have on-site.
Finally, insurance is crucial to have in a pet boarding business. General liability insurance is essential, but you will also want professional liability insurance. This will cover any injuries that could happen to you, your employees, or the pets in your care.
Gather Supplies
Before promoting your business to customers, you must ensure that you have all the necessary supplies to keep your canine clients happy and healthy. You will want to have:
Food and treats
Dishes for food and water
Toys
Pet beds and kennels
Waste bags and potty pads
Leashes and harnesses
Cleaning supplies
Animal first aid kits
Potential customers will likely want to tour your facility before handing their beloved pet off for a stay, so it is crucial that your supplies are well-stocked, clean, and organized.
Find Employees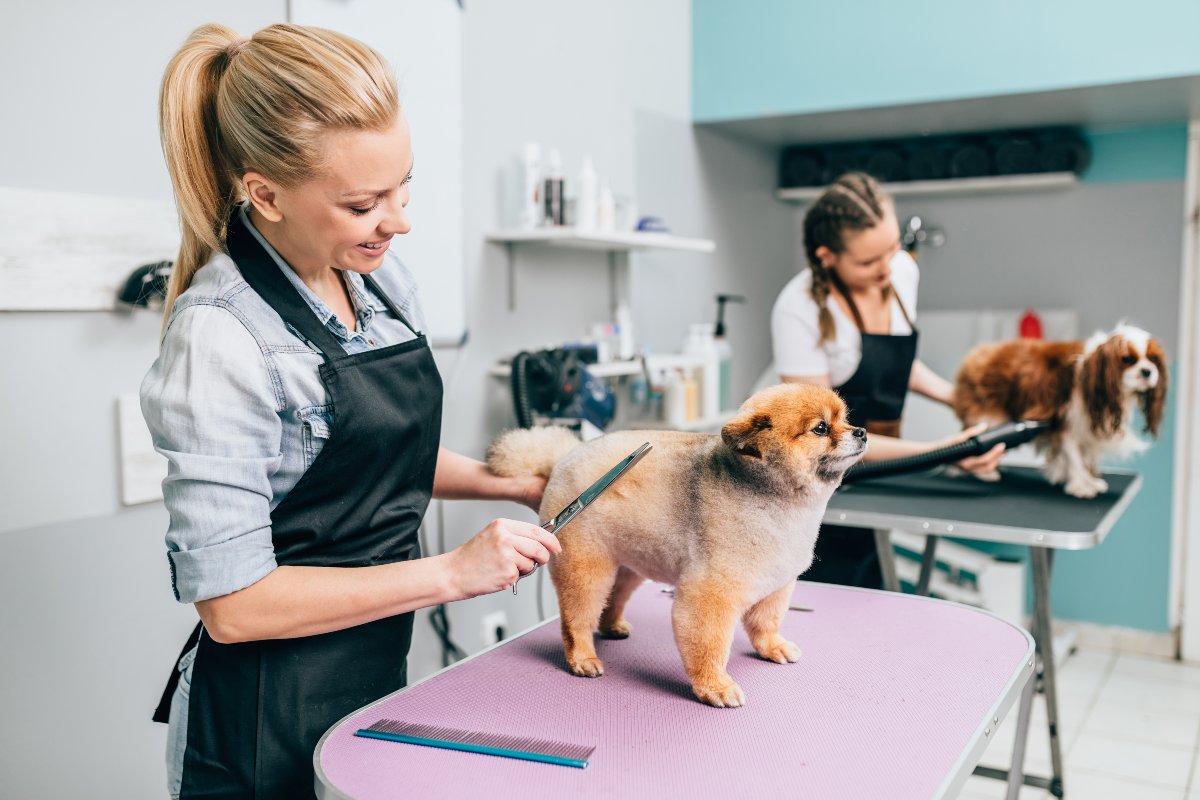 Depending on the size of your business, you will likely need to hire employees either in the beginning or once your business is established and your customer base grows. The ideal candidates love animals, have experience working with them, and can handle busy and sometimes stressful work.
Since animals will be under your care overnight, you may want to hire some people who are willing to work late or even work graveyard shifts. Having employees on hand 24/7 will reassure pet owners that their pets will be safe even if an emergency should arise late at night.
Once you hire employees, you will need to obtain an Employee Identification Number (EIN) from the IRS. You may also consider investing in payroll software, making paying your employees and handling tax documents much easier.
Determine Pricing
Many factors can influence your pricing policy, such as location, facility size, and competition. The best place to start is by looking at other similar businesses in your area to see what they charge for their services. Typically, the more services you offer, such as grooming and training, the more you can charge. Similarly, the larger the space of your facility, the higher your prices will be.
When starting, you may want to consider setting your prices lower than your competitors to drive customers to your business. Then, as your business grows in location and service offerings, you can adjust your pricing accordingly.
Additionally, you may consider offering pet financing so customers can pay in smaller installments. This will make your business more accessible to people who otherwise may not have believed they could afford such services. Having the option to finance payments for daily daycare or long-term boarding will attract more people and make you stand out from competitors. This is also useful for customers who need to take a trip on short notice and do not have the funds for pet boarding readily available.
Market Your Business
Once you have made all the necessary preparations, it is time to advertise your services to potential customers.
In the beginning, word of mouth and grassroots marketing will help you establish your business. Have flyers and business cards printed, and attend adoption events and dog parks to connect with pet owners.
Reaching out to pet stores to see if you can leave flyers and business cards is a great way to reach potential customers. If possible, see if you can leave a stack of business cards near registers at pet supply stores to use point-of-sale advertising to your advantage. Advertising in veterinary clinics is a great way to find customers as well. Not only will you reach more pet parents, but this will also boost your credibility.
Grow Your Online Presence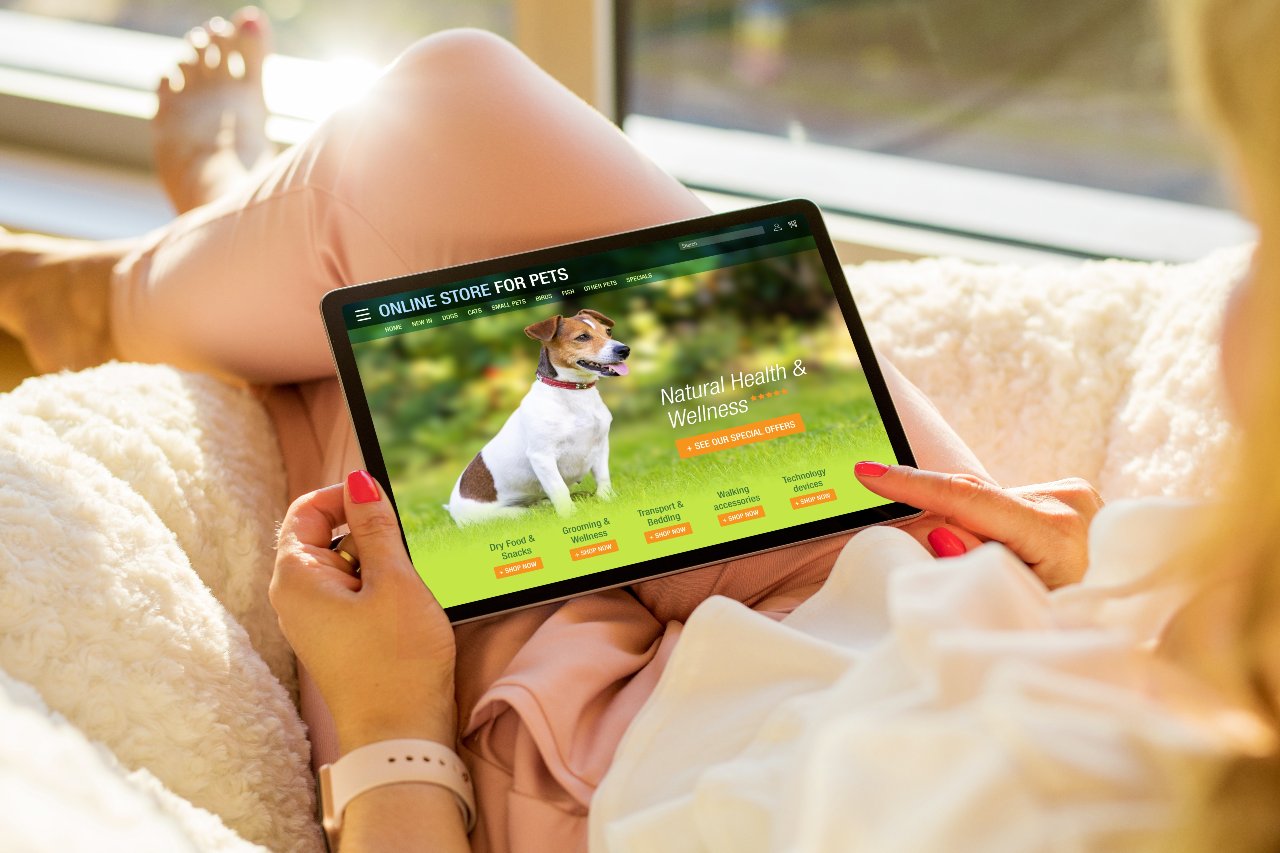 To establish the legitimacy of your business to potential customers, you will want to have a strong online presence. This includes creating a website and social media pages.
There are several services that can help you set up a website at a low cost. The most important features of your website are contact information and photos. People want to see that your facility is clean and safe and be reassured by pictures of happy pets under your care.
In addition to a website, it would also be helpful to set up a Facebook business page. This can be a one-stop shop for potential customers to learn about your business. In addition to pricing and photos, people will also have access to user reviews and be able to send a message directly to you with any questions they may have. However, be mindful of responding to inquiries quickly. One of the biggest reasons why businesses lose customers is poor customer service, and leaving questions unanswered will quickly incentivize customers to search for other providers.
Finally, user reviews are powerful for any business, but even more so when it comes to something as sensitive as a pet's wellbeing. Offering a discount on a future service in exchange for a review on Facebook or Google will boost the number of reviews your business has and repeat customers. Try to earn good reviews, as fake reviews will not help your business, whether they are illegal or not.
Final Thoughts
Starting a pet boarding business can seem daunting, but it can be a financially and emotionally rewarding venture with proper planning and education. Create a thorough business plan and complete any necessary training to ensure that your business begins with a solid foundation. For animal lovers, starting a dog boarding business may be a labor of love and one that has the potential for success.