Most Popular Small Business Ideas for Women
Are you looking to become your own boss? Consider these popular business ideas for women before starting your new career.
According to American Express, there are nearly 13 million women-owned businesses in the U.S. This figure represents 42% of all companies in the country. Women own four out of 10 firms, and the number is growing.
Are you looking for the best business ideas for women? Let's take a look at this growing space and discover the most popular small business ideas for women.
Women Entrepreneurs in the U.S.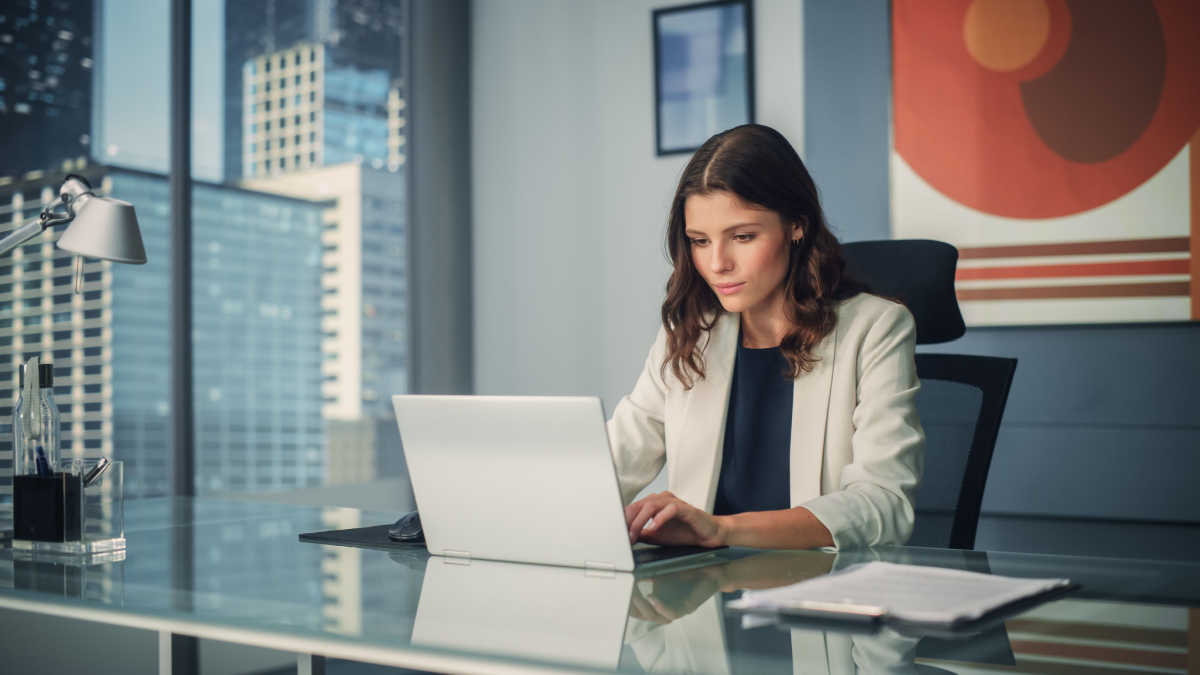 Small businesses represent the backbone of any economy. The U.S. Small Business Administration (SBA) defines "small businesses" as "firms with fewer than 500 employees." According to the SBA, there were 35 million small businesses in the U.S. as of 2021.
What about businesses for women? The number of women starting and managing their businesses is increasing around the globe. And the interest in small business ideas for women is growing as a result.
More than one driving factor is associated with the rise in women's entrepreneurship. One of the primary factors is the increasing desire among women of all ages to launch and run their own companies. Interestingly, in 1972, there were only 402,000 women-owned businesses in the U.S. as compared to today's 13 million.
A 2021 study carried out by IntoTheMinds among 840 entrepreneurs in Europe showed the top reasons women launched their businesses. Specifically, the top reason was the search for autonomy and flexibility.
For example, Sue Bryce, a master photographer, artist, illustrator, and anthropologist, shares her thoughts on how and why she has launched her own business and how to start as a successful woman entrepreneur. So, her desire to build, create,e and learn surpassed her fear of starting. She uses every challenge faced as a great experience of discovering her true power.
Small Business Ideas for Women
Small businesses for women help improve their lives and keep the economy running. And the road to success is the right business idea. So let's discuss some of the best small business ideas for women so you can make the right choice for yourself.
Freelance Writing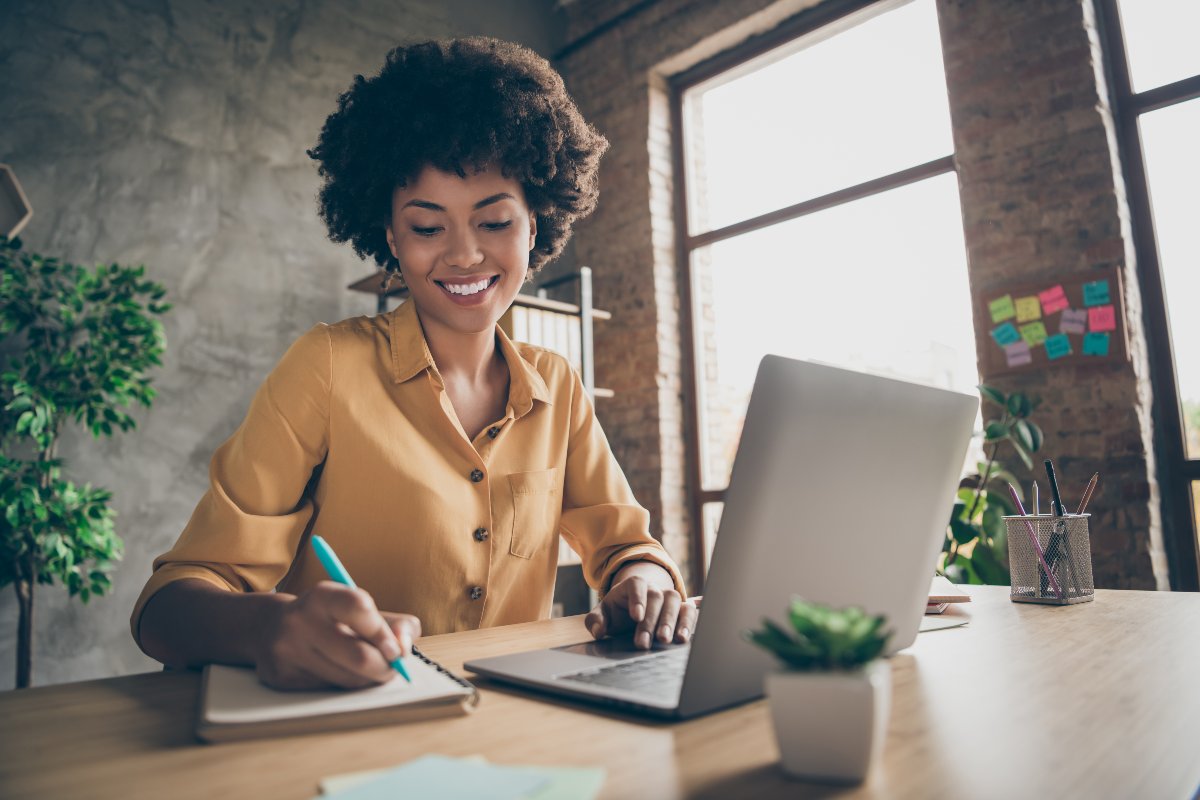 Freelance writing is a popular self-employment idea for women. It allows you to enjoy work-life balance and choose the topics you're interested in. Many female freelance writers offer their content or copywriting services, such as web page or blog post writing, to companies on a per-article or per-word basis. You can do this offline and online using a job marketplace like Upwork.
Content Writing
Content writing is about writing, editing, and publishing content in a digital format. According to Technavio, the content market share is projected to grow by $487.24 billion from 2021 to 2026.
Editing and Proofreading
Editing and proofreading require you to have a keen eye for detail and skills in spelling and grammar. If you're a linguist or philologist, you can choose the editing business. As a proofreader or editor, you can set your schedule and hours, especially if you're a freelancer.
All kinds of editing jobs, such as editing website content, scientific articles, or creative texts, are available on online job marketplaces. After gaining some experience, you can easily start your own business offline. According to IBISWorld, the U.S. editorial services industry is worth $2.7 billion. In 2021, the sector witnessed 7.9% growth.
SEO Consulting and Strategy
Search engine optimization (SEO) is the process of optimizing a website's technical configuration, content relevance, and link popularity so searchers can easily find the website's pages. This means the pages should be relevant and popular for user search queries.
An SEO consultant is responsible for planning, implementing, and managing a company's SEO strategy. According to PRNewswire, the global agencies SEO services market is anticipated to account for $83.7 billion in 2025, growing at a CAGR of 19.6%.
Pursuing a career in social media is another option to choose. You can become a social media influencer or get into social media marketing. Both mean promoting products for brands, including managing their social media accounts. Specific tasks include creating content, such as text posts, videos, and images to be used on social media.
According to MarketsandMarkets, the social media management market size is expected to increase from $14.4 billion in 2021 to $41.6 billion in 2026, with a CAGR of 23.6%.
Digital Marketing Services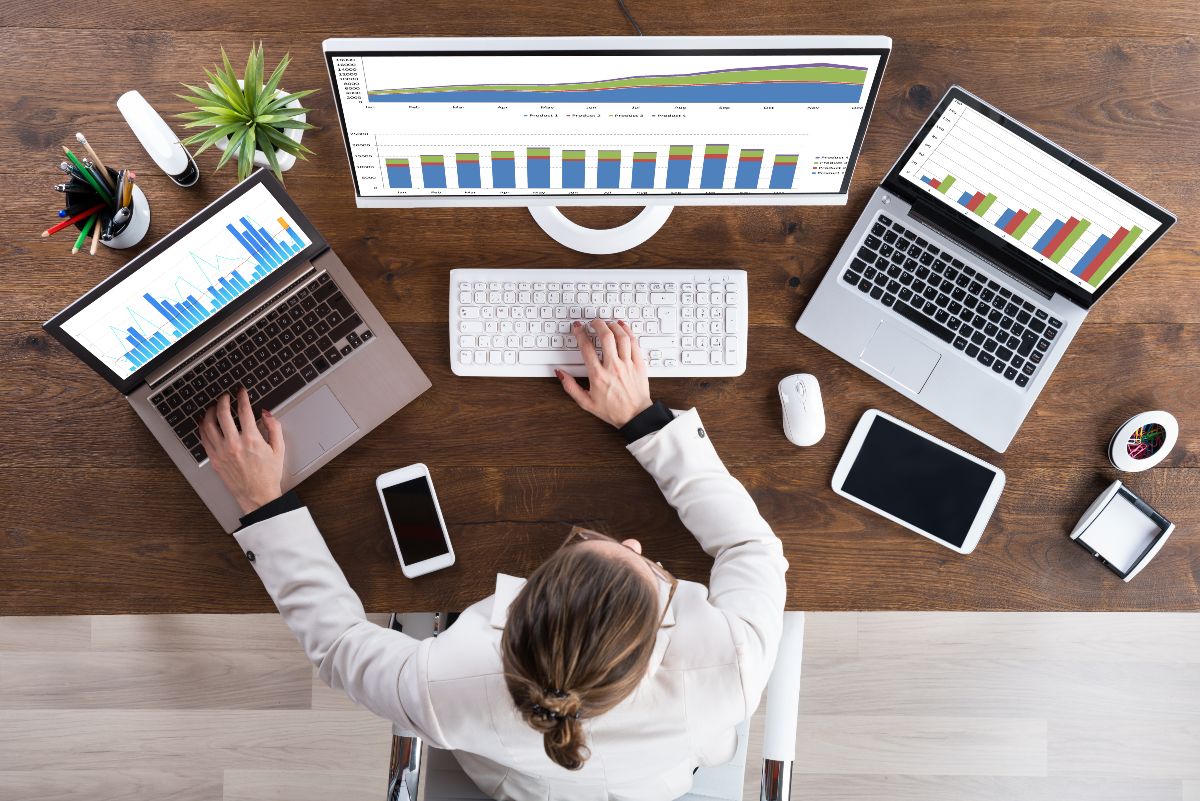 The digital marketing industry has excellent growth potential. According to Yahoo Finance, global digital marketing and advertising are forecast to reach $786.2 billion by 2026.
If you're considering businesses for women to start, digital marketing services can be the right choice if you have the necessary skills and are equipped with the proper knowledge. Some basic skills include search engine optimization (SEO), market and data analysis, writing, Google ads, and social media ads. SEO is about improving the quality and quantity of website traffic to rank high on search engines.
You can take a digital marketing course offline or online and get your certification. Then, as a digital marketer, you can offer digital marketing services to small brands looking for them. This is how you can begin your business and build your portfolio.
Affiliate Marketing
Affiliate marketing uses a website or blog to promote other businesses' products or services. Specifically, the affiliate or publisher promotes a company's product or service and earns a piece of the profit from each sale made. As a result, the product or service reaches a larger number of people, which results in increased sales.
Online affiliate marketing is a profitable online business for women you can launch from home. According to Statista, affiliate marketing spending in the U.S. alone is projected to reach more than $8 billion by the end of 2022.
App Development
There are many different app development software products that you can use to create your program to sell. Some of them include Appy Pie, Zoho Creator, and AppSheet. As a rule, it'll take you six-plus months to learn app development. Some of the skills required include computer proficiency, programming, coding, and user interface (UI) design.
As a certified app developer, you can offer your service to businesses interested in building an app for their product or service. So, if you're searching for unique business ideas for ladies, consider this one.
According to Allied Market Research, the global mobile application market is projected to make up $407 billion by 2026, with a CAGR of 18.4% from 2019 to 2026.
Teaching and Tutoring
Online tutoring from home is gaining more traction. So, you can get your start by teaching people online. Consider using a blog to sell your online tutoring services, such as music teaching.
According to Valuates Reports, the global online tutoring market is projected to make up $278 billion by 2026, growing from $150 billion in 2020, with a CAGR of 10.82% from 2021 to 2027.
Graphic Design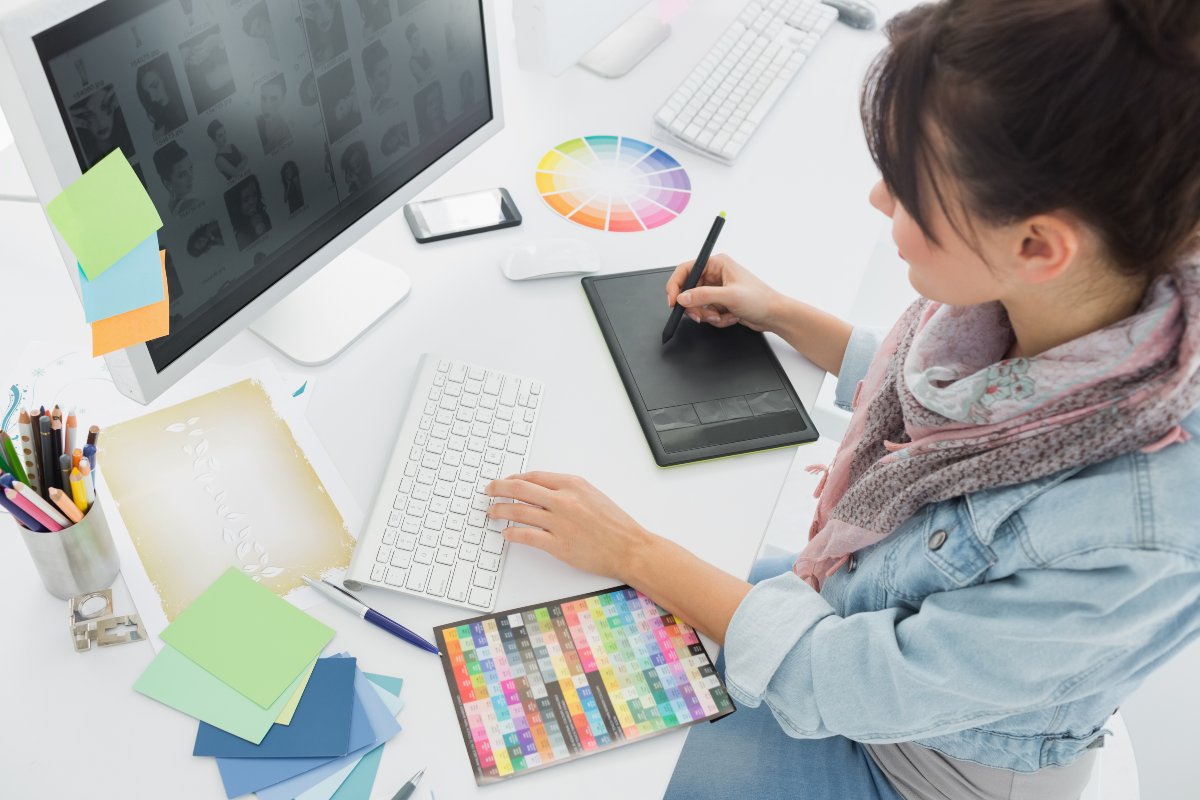 Graphic design is about creating visual content through typography, photography, and illustration to communicate messages. So, if you're a creative thinker and enjoy art, technology, and communication, this is right for you. Some of the skills required include creativity, branding knowledge, and coding experience. The Adobe Certified Associate certification is among the top certifications to obtain as a graphic designer.
Interestingly, the future of graphic design is forecast to be fused with augmented reality and 3D printing. According to IBISWorld, the market size, measured by revenue, is $43.4 billion in 2022.
Web Design
Think of web design as the construction of websites displayed on the internet. So, web designers create the layout and design of websites. Some of the required skills include basic illustration skills, HyperText Markup Language (HTML), Cascading Style Sheets (CSS), programming language JavaScript (JS), imagination, and creativity.
You can find many web design courses through online providers, such as Udemy and Coursera. According to IBISWorld, the web design services industry, measured by revenue, is $11 billion in the U.S. in 2022.
Online Sales of Handmade Items
Selling products or services online allows you to make extra money with minimal experience. You can use platforms like eBay or Etsy to sell anything, from homemade clothes to handmade jewelry.
So, if you're creative and love creating unique handmade products, this business idea is for you, especially today when there is a growing tendency towards handmade products. Consider making wooden crafts, embroidery, or handmade goodies. Then, you can build your own website or use eCommerce websites such as Amazon to sell them.
According to Yahoo Finance, the global handicrafts market size is anticipated to reach $1,252 billion by 2027, with a CAGR of 10.41% from 2022 to 2027.
Food Industry
The food-service businesses are on the rise. According to Business Wire, the global market for the food-service industry was worth $3 trillion in 2020 and is expected to account for $4.1 trillion by 2026, with a CAGR of 5.4%, during the mentioned period.
Do you have a knack for creating tasty foods and beverages? If yes, starting a food business might be the right way for you to generate income. You need to visit your local licensing centre and get your business permit at the state level. Consider visiting the U.S. Small Business Administration's website for the state and city-specific rules associated with business licenses.
Coffee Shop
Coffee is a popular drink for millions of people. So, the market is quite large. Coffee shops come in more than one form. Traditionally, these establishments sell prepared coffee, tea, and other hot beverages.
You can offer multiple services at your coffee shop, including catering, food trucks, and in-store events. According to Technavio, coffee shops' market share is forecast to grow by $68.59 billion from 2021 to 2026, with a CAGR of 13.02%.
Photography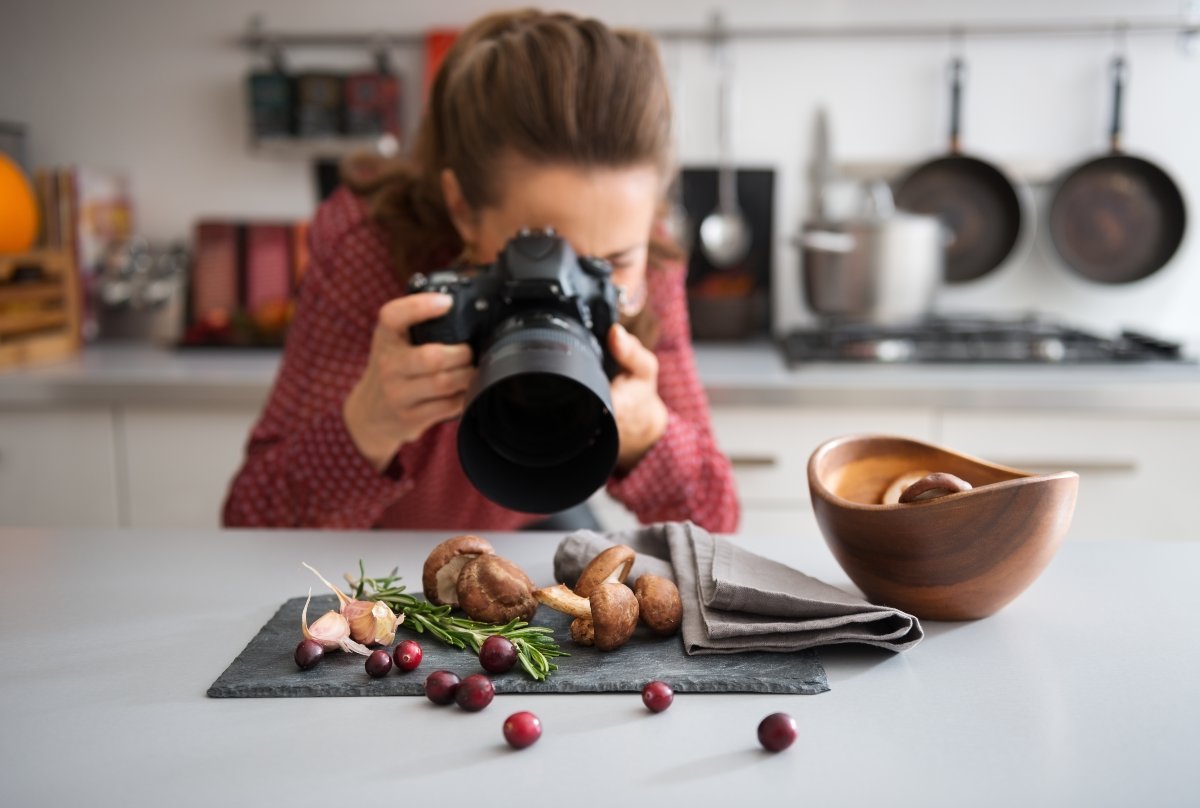 Professional photographers play a dominant role in the world of small business owners. You can break into this space easily if you have already invested in your equipment, such as your camera and photo editing software. Consider specializing in a specific area, such as wedding photography.
According to IBISWorld, the photography industry market size, measured by revenue, is $11.5 billion in 2022.
Market Research
Market research is another business idea you might pursue. Market research is about gathering and analyzing data on consumers and their competitors, closely looking at market conditions to determine the potential service or product sales.
Of course, if you have a background in marketing or finances, you'll be more successful in this field. However, you can take classes online through Udemy and Coursera and gain experience.
According to IBISWorld, the market research industry size, measured by revenue, is $28.6 billion in the U.S. in 2022.
Virtual Assistant (VA)
Are you experienced in keeping things organized? If yes, starting a virtual assistant business is an easy way to launch your career. Some of the tasks a VA might perform include scheduling appointments, making phone calls and travel arrangements, and managing email accounts.
Consider starting on online job marketplaces like Upwork. According to Grand View Research, the global intelligent virtual assistant market size was worth $5.82 billion in 2020 and is projected to increase at a CAGR of 28.5% from 2021 to 2028.
In-Home Daycare Business
Do you love working with children? If yes, an in-home daycare business is another excellent way to earn extra money. Owning and running a childcare business is a rewarding career. Your dedication, love, and patience will bring you success in this field. You can find the National Database of Child Care Licensing Regulations here.
According to Grand View Research, the U.S. childcare market was worth $54.3 billion in 2019 and is anticipated to grow at a CAGR of 3.9% from 2020 to 2027.
Event Planning
Planning and organizing events are among the most common small businesses for women. When starting this type of business, you need to rely on referrals. Use your network to book jobs if you're already skillful at planning occasions like corporate events, birthday parties, and weddings. Don't forget about advertising your business on platforms like LinkedIn.
According to IBISWorld, the party and event planners' industry market size, measured by revenue, is $3.2 billion in the U.S. in 2022.
Interior Design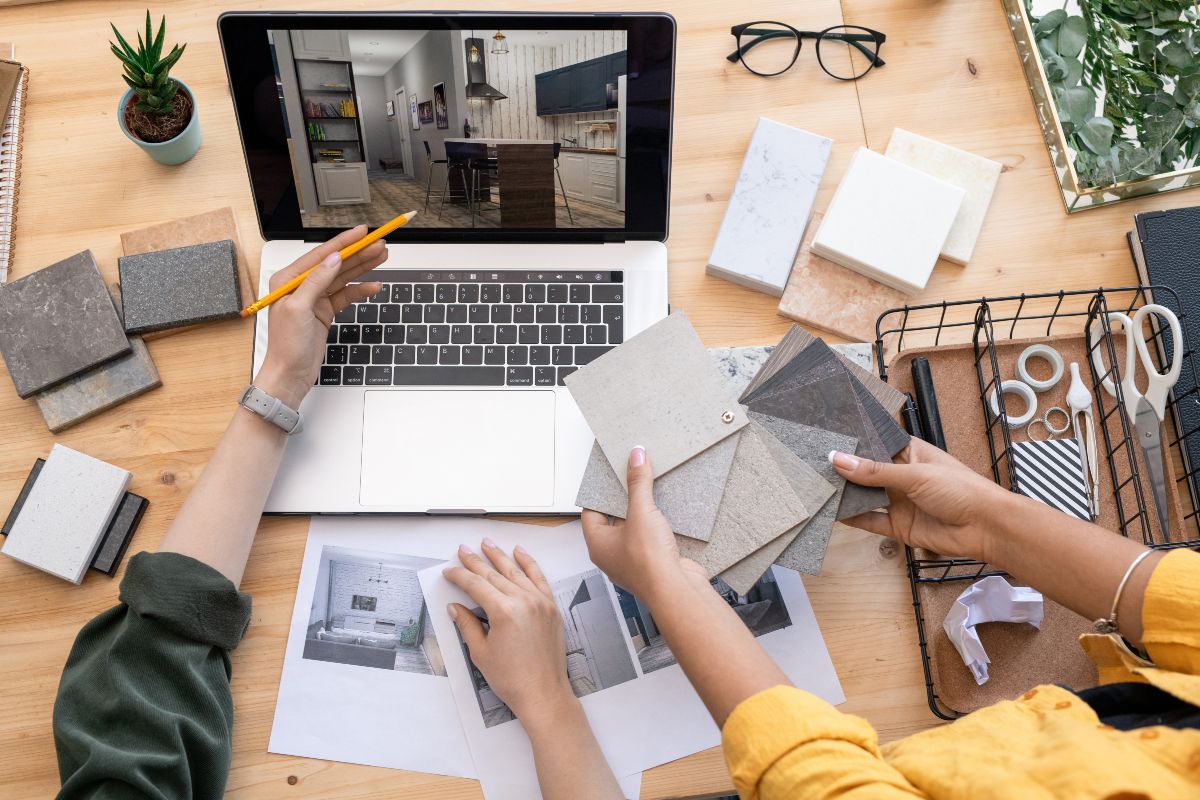 Having a perfect touch to make any room or space attractive can help you succeed as an interior designer. This is among the best business ideas for women, especially for those specializing in art or design.
Importantly, you can develop a beautiful project in terms of aesthetics, but if the space doesn't function, your project wouldn't be a success. So, you should choose what kind of spaces you'd like to work with, such as corporate offices, residential homes, or restaurants.
Additionally, interior designers usually feel passionate about the work and also the people they work with. So, networking, referrals, and online marketing play a critical role in helping designers reach new clients.
According to IBISWorld, the interior design industry market size, measured by revenue, is $17.5 billion in the U.S. in 2022.
Virtual Bookkeeping
Virtual bookkeeping (also called remote or online bookkeeping) is another smart way to earn money from home. Remember, you may need to apply for a license to start your bookkeeping business. The job is associated with tasks such as ensuring bills are paid on time, reconciling bank and credit card statements, and preparing and mailing invoices to customers.
According to IBISWorld, the Payroll and Bookkeeping Services industry market, measured by revenue, is $61.8 billion in 2022.
Bakery Owner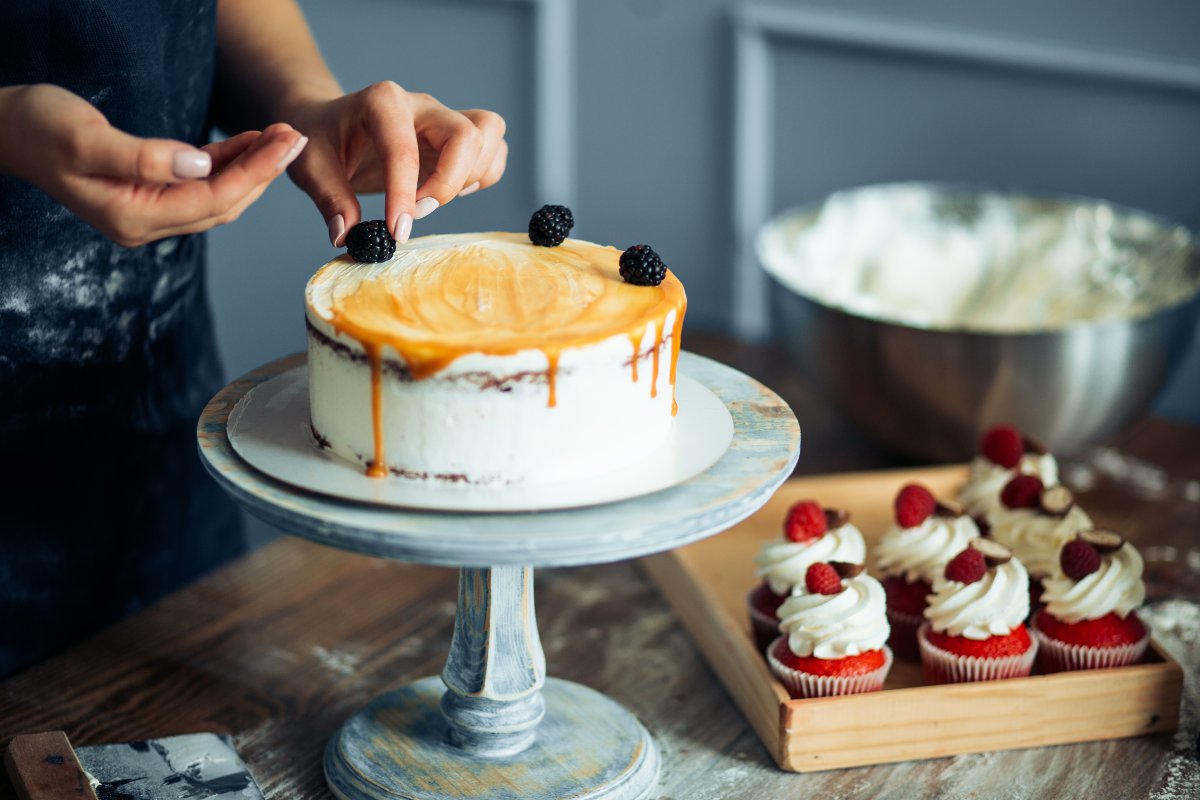 Women who love cooking and baking can use to start a bakery business from home. Later, as the demand grows, you can open a bakery by choosing the right location for it. Also, consider opening a website to take orders online.
According to Grand View Research, the global bakery product market size was worth $203.8 billion in 2018 and is anticipated to grow at a CAGR of 3.2% from 2019 to 2025.
Personal Shopper
Personal shopping is about getting paid for shopping for clients who are busy or unable to make purchases for themselves. This home-based business idea is ideal for those who love to shop.
According to the U.S. Department of Labor, personal care and service workers, including personal shoppers, will see a rise of seven to 10% between 2018 and 2028. This rate is much faster as compared to the average for all occupations.
Travel or Trip Agency
A travel agency is a company offering travel and tourism booking services and planning for people. This type of company can make arrangements for travel, vehicle rental, hotels or lodging, and travel insurance.
According to Statista, the revenue in the travel and tourism market is forecast to reach $637.7 billion in 2022. Furthermore, revenue is anticipated to increase at a CAGR of 10.47%, thus accounting for $949.6 billion by 2026.
Beauty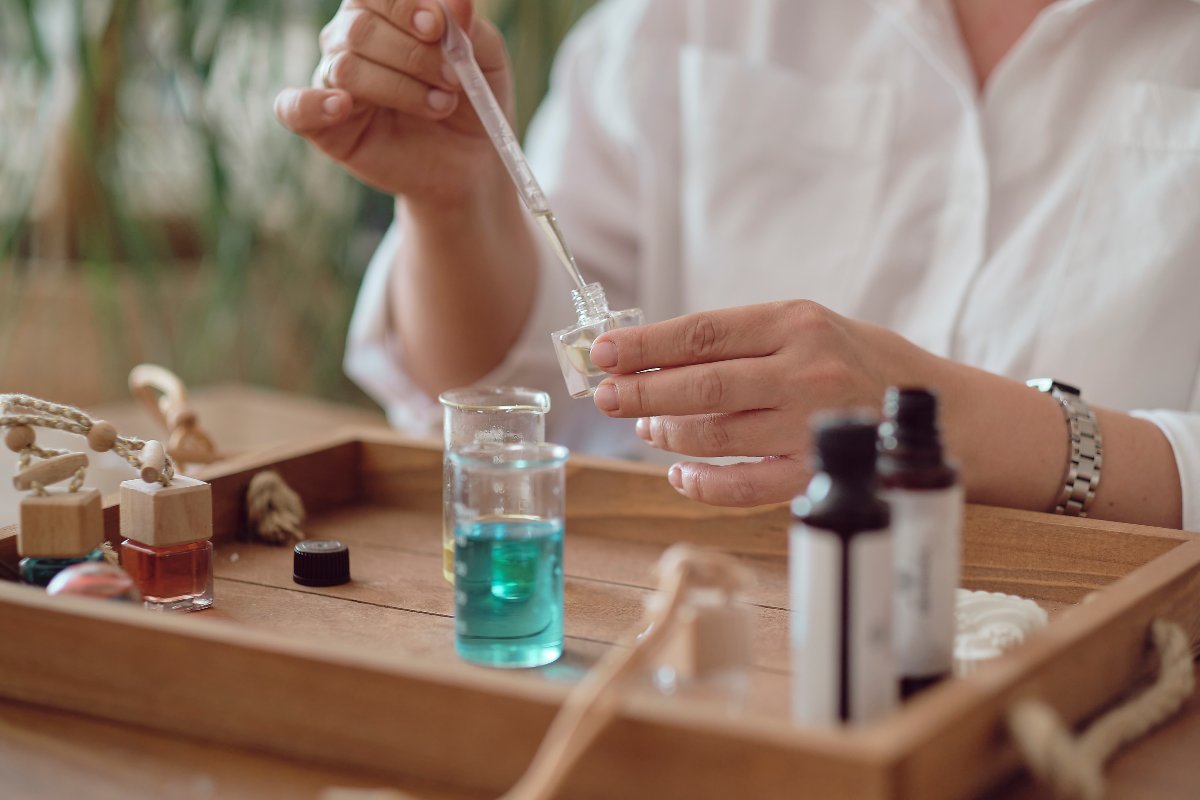 The beauty industry covers personal products, such as skin care, cosmetics, haircare, and fragrances. Also, it has to do with beauty appliances, such as hairdryers and curlers, as well as services such as salons and spas.
As a result, there is more than one way to break into this booming industry. For example, you can start selling perfumes or do hair and makeup. Or you can develop a salon-booking app or craft a skincare product.
According to Statista, skincare is among the most profitable product categories. Specifically, its revenue is forecast to generate approximately $177 billion in 2025.
Laundry Business
A laundry business is easy to start. All you need is to choose a strategic location, have all the machines working, and hire friendly staff. According to Grand View Research, the U.S. laundry facilities and dry-cleaning services market size was worth $10.51 billion in 2020 and is anticipated to increase at a CAGR of 4.0% from 2021 to 2028.
Home Cleaning
Many people consider cleaning their homes to be stressful. That's why you can easily step into this large market with plenty of clientele. Specifically, cleaning businesses provide disinfecting, vacuuming, dusting, tidying up, floor mopping, and waxing services.
According to PR Newswire, the global cleaning services market was worth $60.25 billion in 2019. The cleaning sector is forecast to grow at a CAGR of 6.3% to $88.9 billion by 2025.
Startup Business Loan for Women Entrepreneurs
Request Funding Today*
By clicking "Get Started", I consent and agree to the
Privacy Policy
and
Terms of Site Use
.
*By filling out the form above, you will be routed to Lendza's funding request form.
You may need small business loans for women to implement your startup business ideas if you lack the necessary working capital. After all, a lack of funding is the primary reason why small businesses fail.
To be aware of how much capital you need to keep operations running daily, you should calculate your expenses by taking into account payroll; fixed and varied overhead expenses, such as rent and utilities; and outside vendors' timely payment.
According to the Federal Reserve's 2021 Small Business Credit Survey, 12% of women business owners received the total funding amount they applied for in 2021.
There are many alternative business funding providers that can help you bring your small business ideas for women to life. For example, you can apply for a merchant cash advance with a maximum funding amount of up to $200,000 with a funding term of nine months.
In addition, you can consider a startup business loan with a maximum funding amount of up to $750,000, a loan term of up to five years, and an interest rate of 8% to 17%. These funds can be available in as little as two weeks.
Navigating Challenges on the Way
Many factors and challenges go into making a business successful. Some of the top ones include limited funding, coping with the fear of failure, a robust support network, and balancing business and family life.
To beat the odds, women starting a business need to take the right steps. Specifically:
Starting a business doesn't mean success will come to you overnight. It takes time to start generating revenue. So, don't leave your day job. Work on building your business by keeping your current job.
Network with other women entrepreneurs to better understand the ins and outs of starting a business.

Build a strong business plan. You will need this plan when borrowing money.
Put your finger on the pulse of the economy and learn the trends. Otherwise, you'll fall behind in your industry. For example, do online research, read industry publications, and take courses.
If you need to hire employees, build a strong and motivated staff. Surround yourself with good people. Listen to their feedback. After all, your team contributes to your business's overall success and growth.
Strive for the top quality in what you do. Steve Jobs said, "Your work is going to fill a large part of your life, and the only way to be truly satisfied is to do what you believe is great work. And the only way to do great work is to love what you do."
It's typical for women to face the impostor syndrome (IS), also called the "imposter phenomenon," "fraud syndrome," or "imposter experience." This is an internal experience of believing that you aren't as capable as others think. Although it is common and normal to experience, don't let impostor syndrome restrain you.
Sum Up
A rapidly growing number of female entrepreneurs around the globe are establishing businesses for women in different niches. When looking for small business ideas for women, choose the one you're passionate about. Focus on your skills, talents, and hobbies. What if you started as a freelance writer or digital marketer?
Remember that starting a business requires a lot of dedication, time, energy, and sacrifice. So, make sure to choose the right funding for your business and take the necessary steps to navigate challenges on your way.