How to Support Small Businesses
Many small businesses took a hit during the height of the pandemic. Several even permanently closed their doors. However, with the easing of travel restrictions and lockdowns, many small businesses are starting to recover. There are several ways to support small businesses during this time.
Best Practices
Business Tips
According to the World Economic Forum, mom-and-pop businesses employ 47.3 percent of the workforce in the United States, accounting for 99.9% of all businesses. This equates to almost half of the American population.
Small businesses are in need of help now more than ever. While massive companies such as Amazon saw profit increases by 200%, many small businesses were forced to close their doors amid the pandemic. As small business owners, there are ways we can make an impact and keep other mom-and-pop shops alive. Working together and helping your peers will only bring positive change to your community.
Request Funding Today*
By clicking "Get Started", I consent and agree to the
Privacy Policy
and
Terms of Site Use
.
*By filling out the form above, you will be routed to Lendza's funding request form.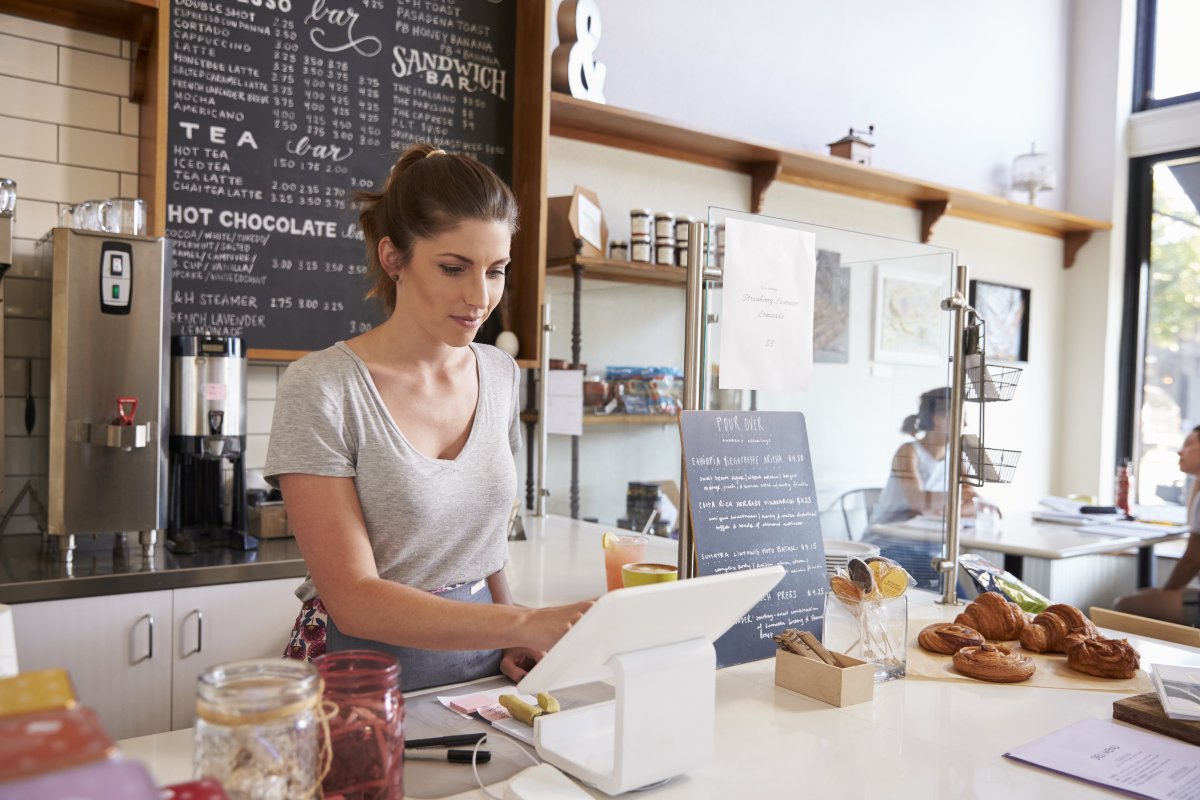 Instead of buying your morning latte from Starbucks, opt for the local coffee shop on the corner of your street. Order from a family restaurant instead of chains such as Cheesecake Factory or Chili's. Go to a used bookstore instead of buying from Amazon or Barnes and Noble. There are many ways to support small businesses and give back to your community.
Ways to Support Small Businesses
Write good reviews.


Small businesses thrive off of the reviews they receive, whether it's on Yelp, Google, or even through word of mouth. Leave a good review if you can; it only takes a few minutes out of your day. If your experience was not a pleasant one, it's best to avoid writing a review. Small business owners are struggling enough as it is with the pandemic; a poor review would only worsen their situation. As the old saying goes, "If you can't say something nice, don't say anything at all."
Talk about the business on social media.
If you have a large following on social media, consider using your platform to showcase the business and its products. You can create promotional posts on your personal page that review and endorse the small business and its services or products. Social media is the best way to bring in new business. One post about a business you love could potentially bring in thousands of dollars worth of venue to the store. People will repost, comment, share with friends and family, and hopefully become frequent customers there. Do your part and interact with the merchant online, as well. Like, comment, and share their posts to gain more followers and attention. Every little bit helps.
Tell family and friends about the businesses you visit.
Word of mouth is yet another effective way to support local businesses. Talk to your close friends and family about where you shop from, who your favorite vendors are, and where you find the best deals. They may be looking to shop locally, too, and could benefit from your suggestions.
Shop online.


If you don't feel like leaving the house, don't turn to Amazon for all your online shopping needs. Some local businesses provide free shipping if you buy a certain amount of items. Since most shops were forced to close amid the pandemic, online shopping was essential to keeping their businesses alive.
Order takeout or delivery.
If you can't dine in, consider ordering takeout from your neighborhood restaurant. Many restaurants and diners have regulars who come in almost every day for a warm meal or a cup of coffee. They now have contactless dropoff or curbside pickup to safely provide you with food. It may be easier to shop through other outlets such as Facebook and Instagram, but these sites reduce the profits earned by the merchant. It is better to go straight to the source, whether you are ordering takeout or waiting for an item to ship to you.
Buy gift cards.
Buying gift cards is a great way to encourage friends and family to shop at local stores. It also lets the business owner know that you are a loyal customer and appreciate them. During the holiday season or birthdays, a gift card is also a great option as a present for your friends and loved ones.
Donate to your local nonprofit organization.
Nonprofits have also been impacted by the pandemic. They've dealt with losses in volunteers, lack of fundraising for events, and decreases in donations. Every little bit helps both the nonprofit and the individuals they assist.
Show businesses that you care by expressing gratitude or tipping them.


Small businesses rely heavily on tips -- especially restaurants. Every tip makes a difference, so if you can, leave something in the tip jar before you head out the door.
Take Part in Community Events.
If you have the time, (which most of us do during a pandemic) take part in local community events. Small businesses and local organizations will host fundraisers or group activities from time to time to gain new clientele and financial support. Participating will mean a lot to them and give them a reason to keep their businesses open. It will also help fund shops and organizations that are low on funds and are struggling to stay afloat.
Share your knowledge and experience.
If you know of any way to help a local business -- whether that means advertising, accounting, bookkeeping — feel free to offer your skills. Merchants will be grateful to know that you care and are willing to lend a helping hand.
Sign up for newsletters.
Many local stores and businesses have a newsletter that offers monthly updates on new products or discounts for their customers. You will also receive updates on any events or promotions in the near future. This can help merchants feel appreciated if they know their customers are staying up to date on their products and promotions.
Benefits of Supporting Small Businesses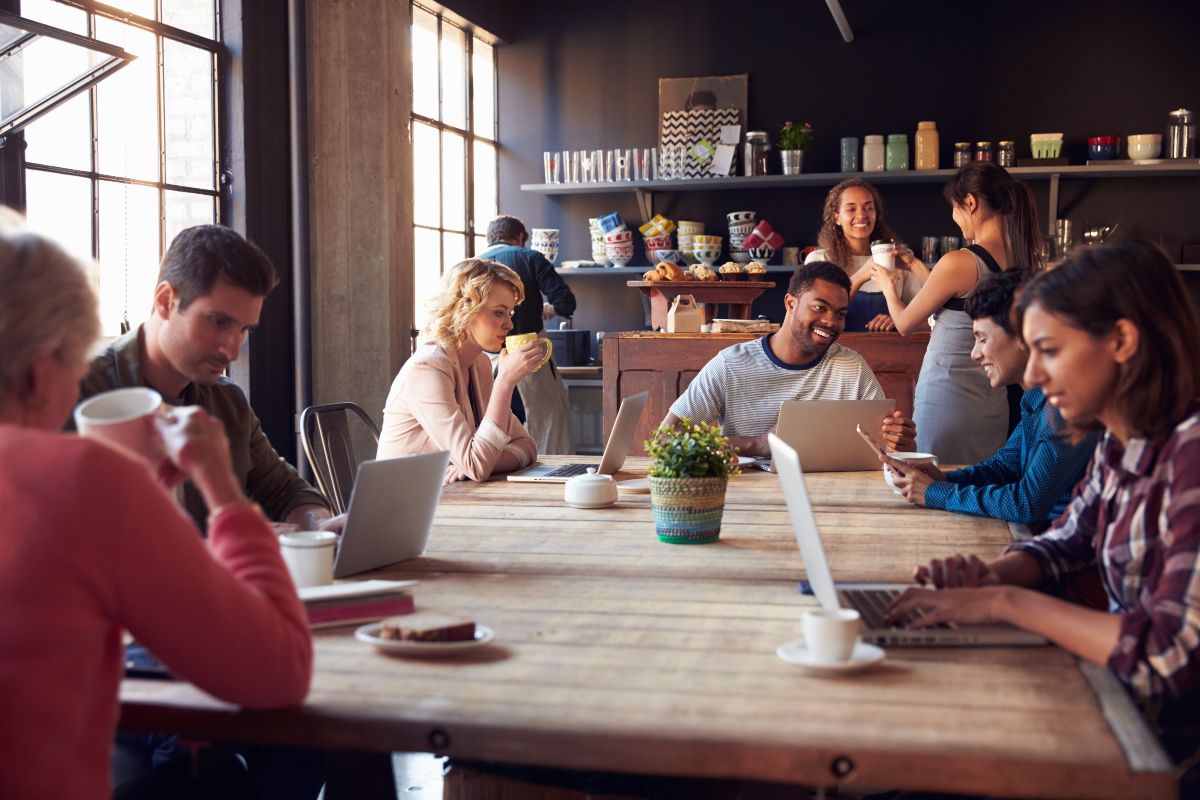 Small business owners love their jobs, and they are an integral part of our local communities. They provide a welcoming and warm atmosphere for locals. Therefore, it's essential to show your support for small businesses to help them gain revenue and stay open. The mom-and-pop shops are the ones that rely on local citizens to make an income. Here are some benefits you as a small business owner or customer can receive if you support local businesses in your area.
Exceptional, Personalized Customer Service
Small business owners value the relationships they have with their customers. Because these businesses rely on the support of their customers, you can expect to receive special attention as a loyal shopper. The staff of a smaller shop is likely to be more attentive to your needs and may even place orders for items at your request. They also enjoy getting to know their clients and learning what goods or products they want for the future. Expect to be treated well, and the more you come back, the more welcoming they will be to you.
Competition and Creativity
Businesses are constantly trying to remain relevant to keep their clientele and stay competitive in the market. Social media marketing is a great way to advertise a business and keep people in the loop when there are new developments. In addition, big retail businesses tend to focus on only a few items as their leading seller, whereas small businesses have unique and personalized products as their top sellers. As a customer or local business owner yourself, this is an added benefit as you will always have a new item to look forward to when you shop.
When you support a small business, you also support the local community. You are helping to boost the local economy and create a lively neighborhood atmosphere. This can be also implemented by sharing some small-town business ideas that are convenient to your community. In addition, by visiting local stores and restaurants, you are showing appreciation for town vendors. This allows them to maintain their livelihood and continue to give back to their community.
Conclusion
Support for small businesses is essential in keeping our economy alive and moving. As a small business owner, you know how important it is to give back to your community. Every contribution can help; whether it is writing a kind review on Yelp or opting for a local restaurant for Friday night dinner, there are several ways we can contribute and keep small businesses alive.