Which small-town businesses are most likely to thrive?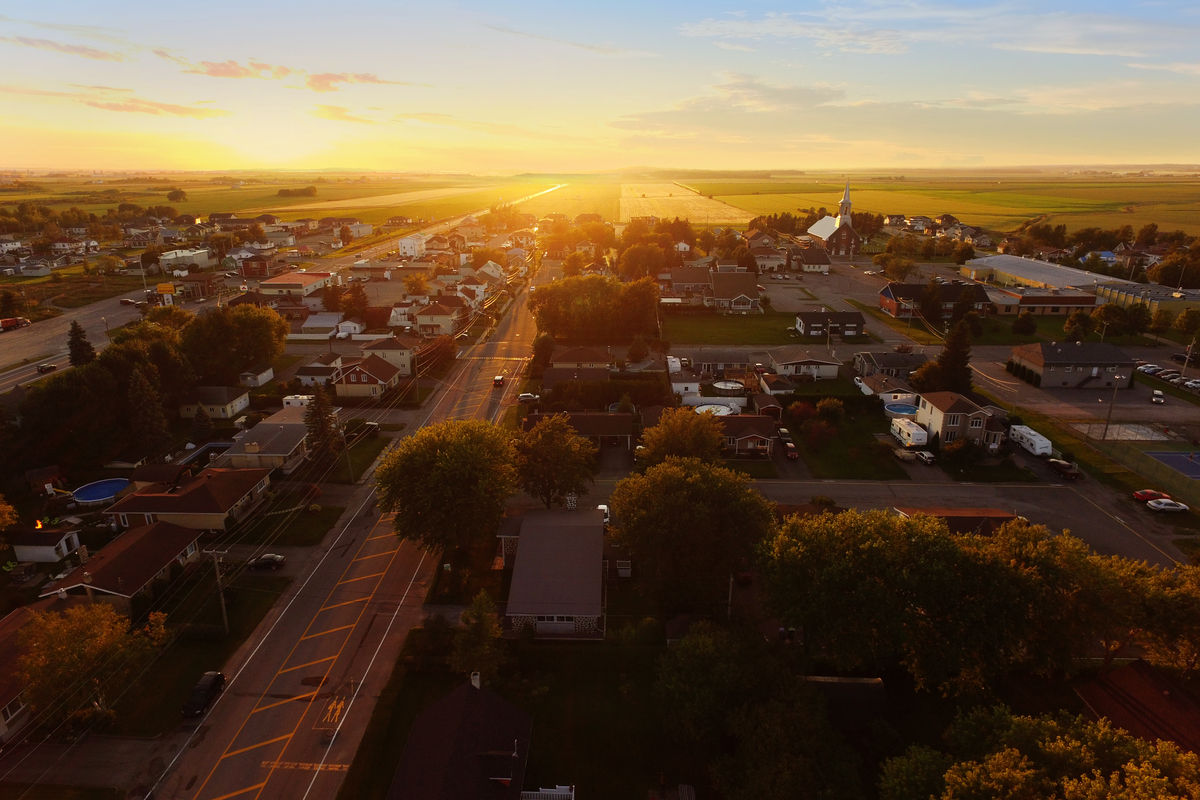 Starting a business takes a lot of effort: tons of sleepless nights must be spent polishing a business plan, finding finance, and attracting potential customers. But the rewards of creating your own business are numerous. Of course, profits and steady growth are usually at the top of an entrepreneur's mind. However, many entrepreneurs are also concerned with satisfying a specific need in the community. Small town development ideas can bring a lot to a community.
Request Funding Today*
By clicking "Get Started", I consent and agree to the
Privacy Policy
and
Terms of Site Use
.
*By filling out the form above, you will be routed to Lendza's funding request form.
Business ideas come and go; not all of them will survive the early stages of development. Whether your business idea takes off depends on the competition, the time and place, and consumer demand. You need small-town business ideas that will stick.
It's a myth that your business needs to be located in a large city to be successful. Small-town companies can thrive. Underdeveloped areas are likely to have needs that aren't being met; this is your chance to capture the market.
Small town residents may have different needs than city dwellers. The trick to starting a successful small town business is to understand and address those needs. Because of a relatively low population, businesses that do well in small towns usually rely on locals.
With that said, we present you with some of the best successful business ideas for small towns.
Restaurant / Bakery / Bar
The foodservice industry has the potential to generate a lot of profit. For this reason, being a food service small business in a small town has become highly competitive. If you want your spot to have staying power in the community, you need to find your niche. For example, you can start a coffee shop that specializes in Italian espresso, a restaurant that caters to a particular regional cuisine or diet, or a bar that serves wine from all over the world.
Restaurant / Cafe
Opening up a coffee shop is straightforward if there are no other coffee shops in town. You're free to offer the essential coffee shop products and services, and people will flock. But if there's already established competition, you'll have to come up with a new touch. Take time to investigate what people like and don't like about other places. Then, you can position your coffee shop to fill gaps in the market.
Opening up any business in the foodservice industry requires deep market research. Location and population demographics can hint at the best type of restaurant to open. For example, Mexican restaurants are the most popular type of restaurant in California and Texas. In the New York area, sandwich shops are the most visited, while midwestern states like Iowa, Missouri, and Indiana prefer pizza. Population size, median income, and age groups of the town are also factors that must be considered. Make sure not to price your service in a way that the majority won't be able to afford.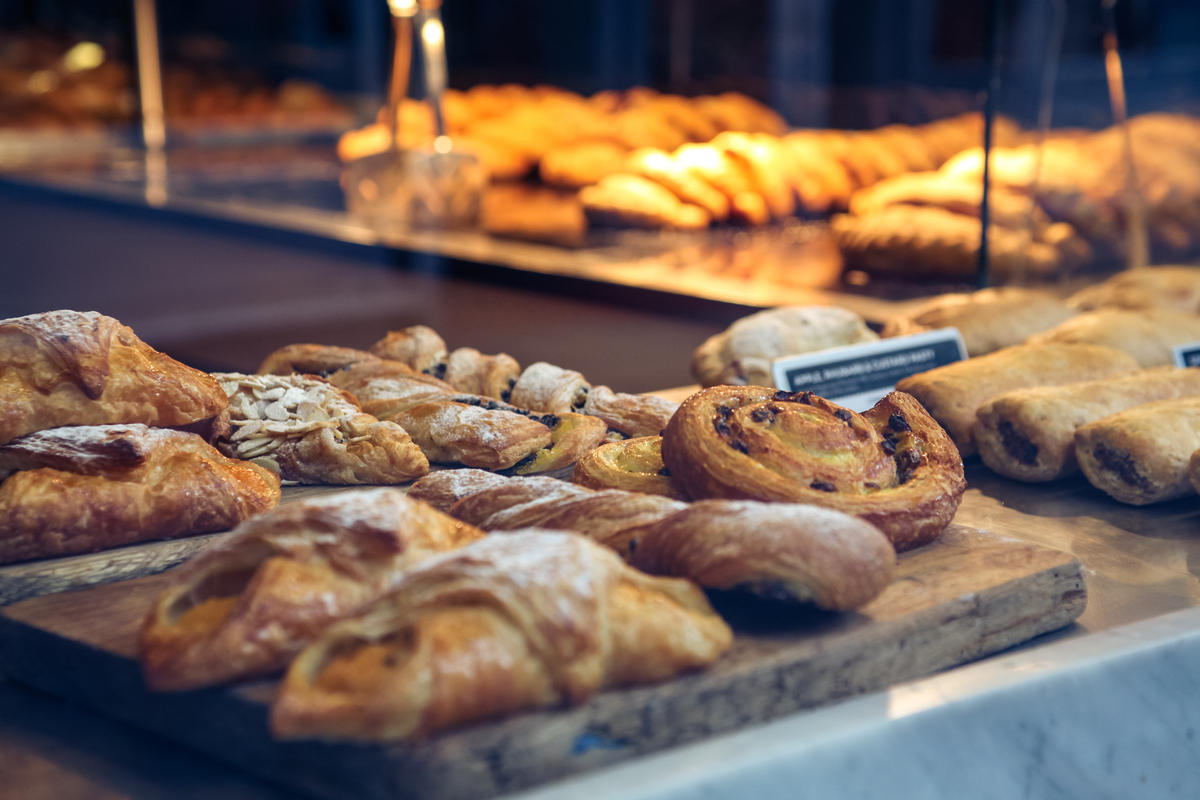 A local bakery shop is at the top of the list of the best business to start in a small town. A bakery can make and deliver cakes for birthday parties and other festive occasions. It can also serve as a nice place to have a morning coffee and something sweet.
Bakeries usually start their operations very early in the morning. They have to bake bread before people wake up. It's a different story between a bread baked a couple of hours ago and a hot, freshly baked one, and many people can tell which is which.
Bar / Pub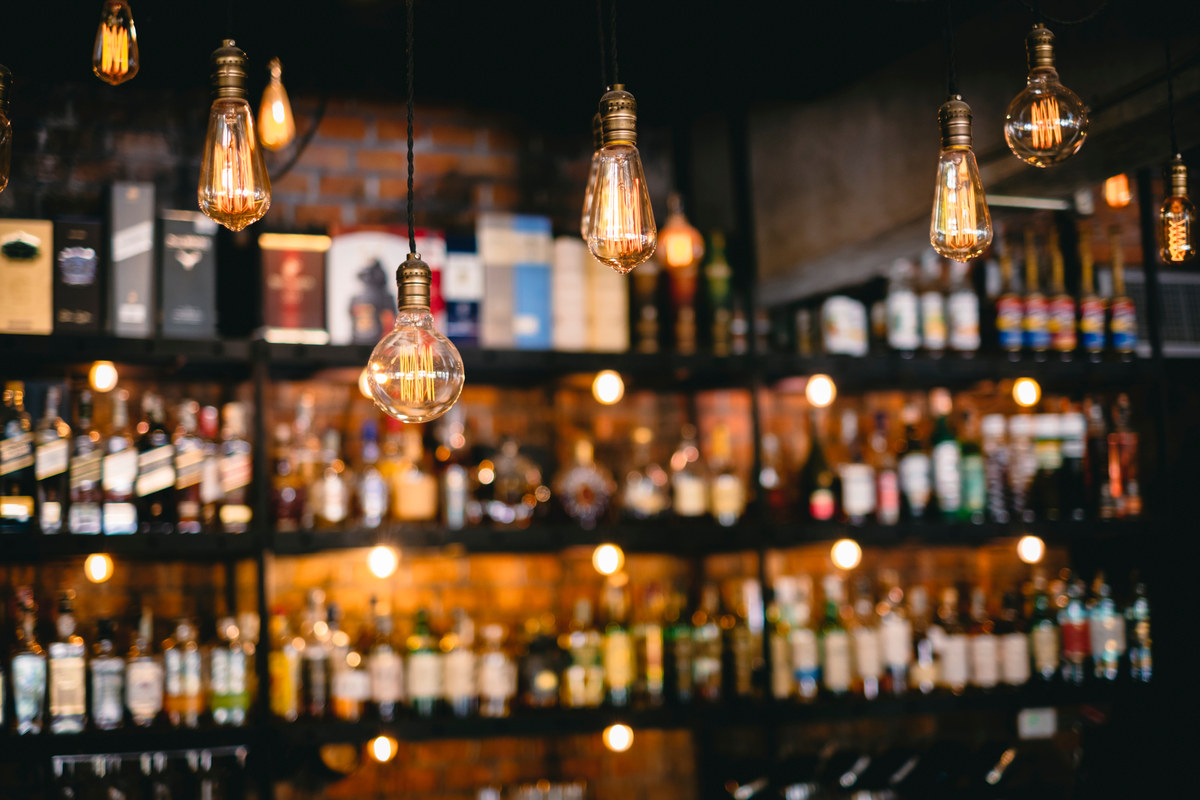 If there is a high population of people in their 20s thru 40s, there's a good chance a bar might be one of the best small-town businesses to open.
Before opening up a spot, take time to study the local people's preferences. Would they be happier with a cocktail bar, a brewery, or a wine cellar? For a general overview, Montana, Vermont, and North Dakota are the states that consume the most beer per capita, whereas Idaho is the state that drinks the most wine. To serve alcohol, you will also need to obtain a special liquor license. The prices of a license vary from state to state. While California has the highest fee for this license at $13,800, you can get one for only $100 in Idaho.
Thrift Store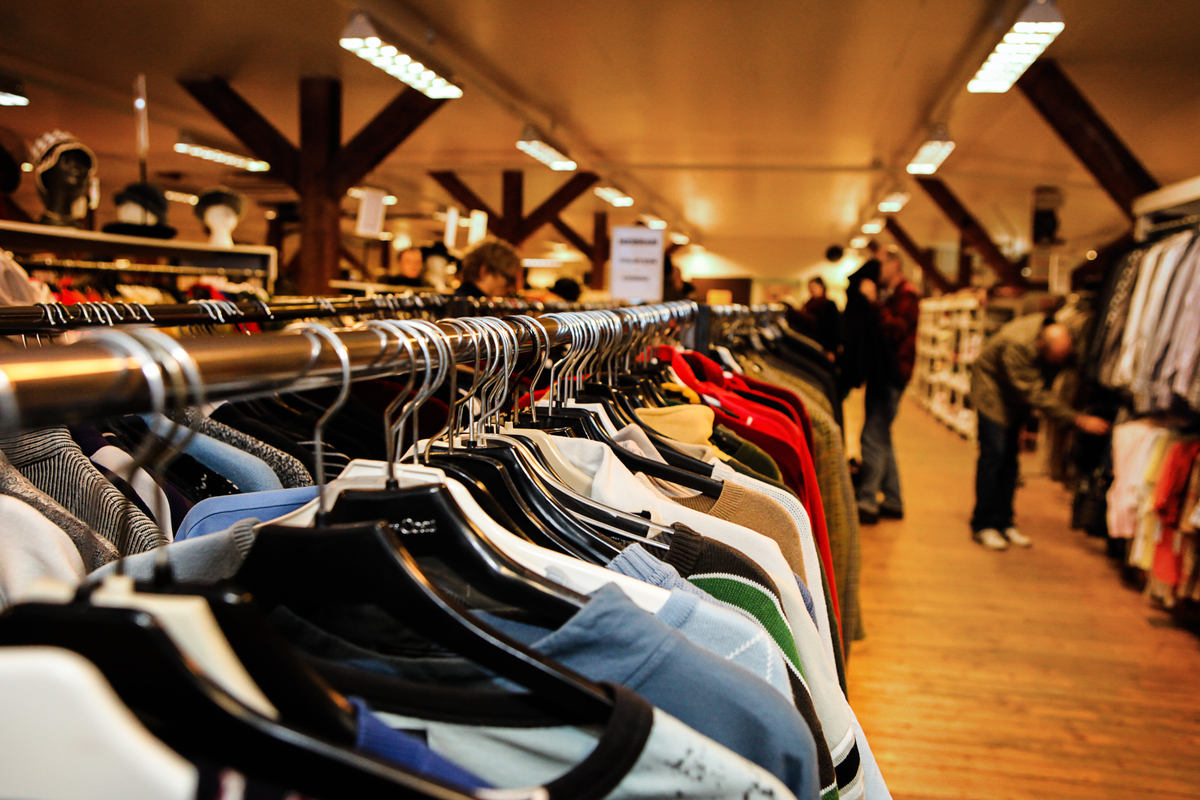 Shoppers are more environmentally friendly than ever. They are choosing to buy used clothing more often, making thrift stores one of the best small retail business ideas. Reports state that the resale market is growing at a rate twenty times higher than the retail market.
Statistics in the 2021 Resale Report show that the viability of thrift shops in small towns is quite high. Here are some eye-catching insights about the secondhand market:
The total secondhand industry, including resale, traditional thrift, and donation, is expected to double in revenue by 2025.
Thrift items have grown from 4% to 9% of an average consumer's closet share, and are projected to reach 18% by 2030.
About 42% of all shoppers, mostly millennials and Gen Zers, said they would spend more on thrift items in the next five years.
Saving money on clothes is a top priority for one in two consumers, especially after the pandemic.
Take a moment to realize the different ways that a thrift store could benefit your community. An affordable shopping option is among the top results when searching "what business does every small town need." Consumers will be happy to know that there is a low-cost and stylish place to shop in their town. Thrift stores can also sell many unique items that are not produced anymore or went out of stock in the retail market.
Starting and managing a thrift shop is a lot easier than a retail store. You won't have to worry about complicated supply chain management since most of the items you will be selling may be from your local residents. Many people donate to thrift shops, which cuts down costs for intermediaries. This is why a thrift shop can be one of the best small-town business ideas.
To get started, you will have to acquire a license and register your business for paying taxes. Then, you should identify what type of resale business you are going to establish based on the demographics and the preferences of your community.
If most of the residents are millennials or Gen Zers who mostly wear colorful apparel, you can aim to be a store that collects and sells other people's branded jackets or sweat pants for more accessible prices.
The next step is to look for sources and organize your inventory efficiently and effectively. You cannot depend on people's donations entirely. Online auction sales, garage sales, and door-to-door canvassing are some of the ways thrift store owners acquire items and spread the word about their store. Many people will have at least some products that they would like to sell or give away. But remember to purchase only those items that you can get at least a 50% markup on. This is the general rule of thumb for the resale industry. This means that if you buy something for $10, for example, you should charge at least $15 for the item.
The online resale market is currently booming. To attract a larger customer base, you can also list your items online and offer cross-country or worldwide shipping. This way, many other shoppers will be interested in your products and won't have to travel to you to obtain them. Best of all, your part in making a better community will now extend outside of your main operating area.
Pet Shop, Grooming, and Boarding
Approximately 90% of U.S. households own a pet. Many of these people like to treat their pets as their children, which increases the demand for different kinds of pet-focused services.
Even if you don't own a pet yourself, you may be familiar with the basic needs of pets. However, starting a pet grooming and boarding business requires getting to know the industry more thoroughly. You can interview a couple of local pet owners to understand the common services they're looking for. You should also be conscious of the variety of animals that live in your small town. Most pet grooming companies focus on cats and dogs only, but if there are residents who keep other pets too, you should not exclude them from the list of your potential customers.
Americans spent a record-high $99 billion on their pets in 2020, and this number has been increasing steadily for the past 25 years. If you break down this number, you will see that there are many components adding up to it.
Pet food and veterinary care make up a big chunk of it, so you might want to employ at least one local veterinarian who can come to help quickly. You might also want to sell pet food.
Pet grooming and boarding are also popular services now, as many pet owners don't want to do these time-consuming jobs themselves.
Pet merchandising is a separate, growing industry of its own.
According to an APPA survey, 90% of pet owners regard their pets as family and are ready to spend on anything that they spend on their kids and themselves.
Pet accessories include anything from leashes and collars to beds, blankets, toys, and clothing. This means that if you also put up some luxury items for pets in your store, many people will not hesitate to buy them. For obtaining supplies, you can turn to many online pet shops that can ship the products directly to your store. Amazon, eBay, and other retailers have a vast collection of products from all price groups and qualities.
You can also offer reliable pet sitting and walking services. Many people will be traveling to another town for work and will at some point look for someone to take care of their pets during the day. Imagine the amount of help and relief that you will give to your local community when they know they have a caring place to trust their pets when they're in need.
Gardening Supplies
According to the National Gardening Association (NGA), over one in three Americans have a garden. That adds up to nearly $50 billion per year spent on gardening supplies — up over $100 per household year over year.
Millennials make up one of the top-growing segments of new gardeners. The Millennial market is filled with people who need all-new supplies, like rakes, gloves, spades, shovels, and irrigation systems. Many of these younger shoppers would choose a local alternative to the big box gardening stores, but they can't find one in their area. If there isn't already a local gardening shop in your small town, it could be you that fills this market.
How to Find Financing for Starting a Business
Every business looks forward to breaking even so they can start earning profits one day. But starting from scratch means that your venture will have to first recover the expenses spent on establishing the business. Even the franchise ideas for small towns will require some funding to kick start. You will need some money for rent, equipment, paychecks, as well as maintenance costs to cover the first couple of months until you begin earning revenue. But where can you get this money if you don't currently have enough cash on hand?
Fortunately, there are multiple ways where you can find startup funding for all of your small town business ideas. The advantage of small-town stores is that they will most likely not require too much capital for the launch, compared to large-scale metropolitan enterprises. Thus, acquiring sufficient funding for your small shop ideas will be much easier and faster than usual.
Here is a list of some common sources of funding to take note of:
Small Business Loan: Approved applicants receive a lump sum of capital that they have to pay back. The lender may approve the request much faster if you present a clear business plan for the upcoming five years. Lendza offers a tool for requesting small business funding. We help you look for lenders ready to provide funding.
Venture Capital: Venture capital investments provide finance in exchange for some part of ownership or an active role in the company. A venture capitalist's primary goal is to help the business grow as fast as possible. Compared to a merchant cash advance, venture capital investors don't want their money back, so it's not actually a loan. The investor becomes a partner and shares your revenue. Different venture capitalists have different requirements and set policies for specific businesses.
Crowdfunding: Crowdfunders don't necessarily have to be full-time investors. They can be either donation-based or investment-based. Donation-based funding is preferable, as donors don't expect to receive their money back or become a partner in the given company. Suppose the company presents itself in an appealing manner and clearly demonstrates its goals and operations for benefiting the community. Even donations of $10 can collectively add up to the amount of funding you will need to start your business.
Friends and Family: If you still have trouble finding resources for launching your small business, you can turn to your friends and family. Many famous companies started with nothing but family loans. The perks of acquiring a family loan or borrowing money from a friend are that you might not have to pay penalties for late repayments, unlike in the case of banks and online lenders. Friends and family also provide loans with much lower or no interest rates at all.
Bottom Line
Small town businesses that thrive do so because they aim to make their community's life a lot easier. There are many opportunities to start small-town businesses that generate a decent profit. Consider, also, that success multiplies; running a successful business may entice more entrepreneurs to open up shop, helping you learn how to bring business to a small town.
Choose the industry that's closest to your heart and that you can deliver the best service in. If you don't have what it takes financially to open a small town business, turn to other methods such as loans.