How to Start a Landscaping Business
How do you start a landscaping business from scratch? We guide you through the steps. Read on to learn how much it costs, where to start looking for financing, how much you should charge, and how to advertise your new business.
Best Practices
Business Tips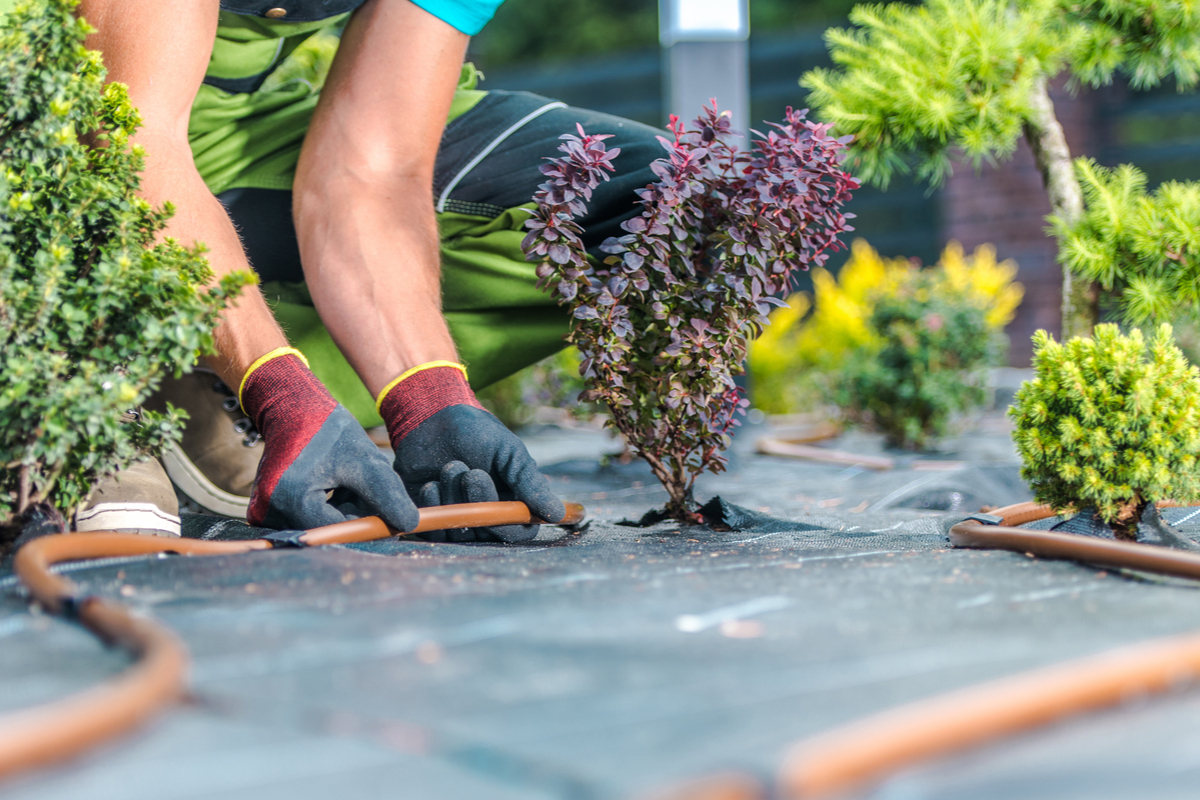 Starting a new landscaping business can be overwhelming, but with a strong business plan, it's attainable. This article will guide you step by step on how to enter into the landscaping industry and have a successful business no matter how much money or resources you have beforehand.
Request Funding Today*
By clicking "Get Started", I consent and agree to the
Privacy Policy
and
Terms of Site Use
.
*By filling out the form above, you will be routed to Lendza's funding request form.
Figuring Out Where You're At
Before asking yourself what you need to start a landscaping business, answer the questions below to make sure it's the right path for you.
Why do I want to start a landscaping business?
Do I have a practical plan with a solid foundation?
Am I willing to make sacrifices to reach my goal?
Do I have the technical skills and basic knowledge to start a landscaping business?
Answering the questions above will provide a self-analysis, giving you insight into how ready you are to start a business.
Here are some more questions that will help you get a feel for your starting point:
Running a landscaping business sometimes requires more than eight hours of work every day. On some occasions, this includes weekends and holidays. Do I have the physical stamina to handle the workload and schedule?
Am I ready to temporarily lower my standards of living until my business takes off?
Is my family ready to sacrifice with me?
In case my plan fails, am I ready to lose my investment?
The next step is to find your niche and fill it. To know if your business idea is feasible and if you are on the right track, answer the following questions:
Does my service satisfy an unfilled need?
Does my service serve an existing market in which demand exceeds supply?
Will my service be competitive based on quality, price, or location?
After finding your niche, landscape business startups must know their market before investing time and money in their business venture. To better understand the market, startups should perform a market analysis. Analyzing the market is a way to gather facts about potential customers and determine your service's demand.
The following questions will help you collect the necessary information to study your market and determine if your service is feasible and will sell:
Do I know who my customers will be?
Do I understand the needs of my customers?
Do I know where my customers are located?
Am I offering a service that they want to buy?
Do I know how my business compares with my competitors?
Pro tip: Don't try to spread yourself too thin and work all over town or even multiple towns. You end up wasting your time driving from property to property. Pick an area that makes sense and stick to it.
How to Start Your Own Landscaping Business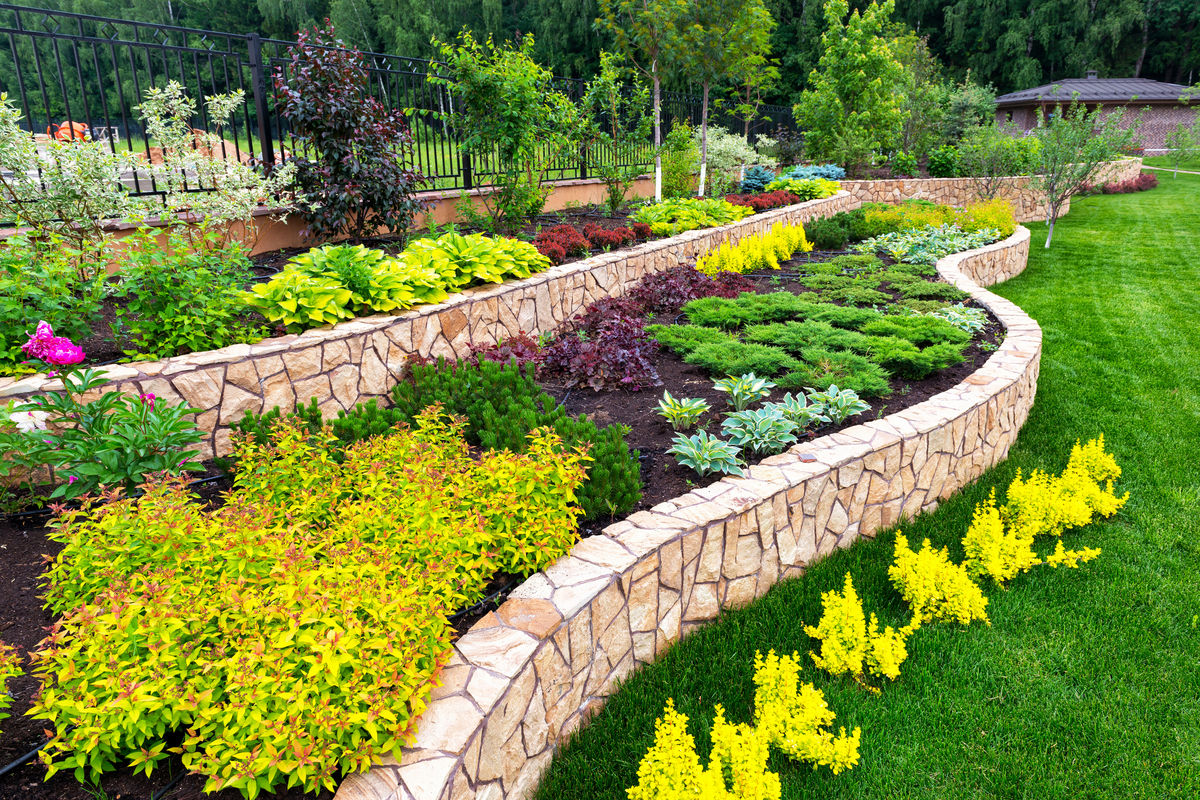 The next step to starting your landscaping business is to determine your company's name and legal structure. If you are working solo or have a couple of employees, you can register your business under sole proprietorship. But as you start expanding and hiring multiple employees, you may want to get an LLC. Having an LLC protects you legally from personal liability if somebody goes to sue your company. You can also file an S Corporation as you grow.
A large number of small businesses fail each year because they try to operate without sufficient capital. To avoid the same path as some unprepared businesses, answer the following questions:
How much money do I have?
How much money do I need to start my business? Pro tip: Prepare an estimate of all your startup costs.
How much money do I need to stay in business? Pro tip: There are two types of costs: immediate costs and future costs. Every business needs enough money to cover expenses for at least the first three months of operation. This includes advertising, supplies, transportation, etc. Deposit this amount in a savings account before opening your business and use it only for those purposes listed above.
The revenue will vary from month to month because of seasonal patterns. So first, determine if your landscaping business start up monthly sales will produce enough to pay each month's bills.
How Much Does it Cost to Start a Landscaping Business?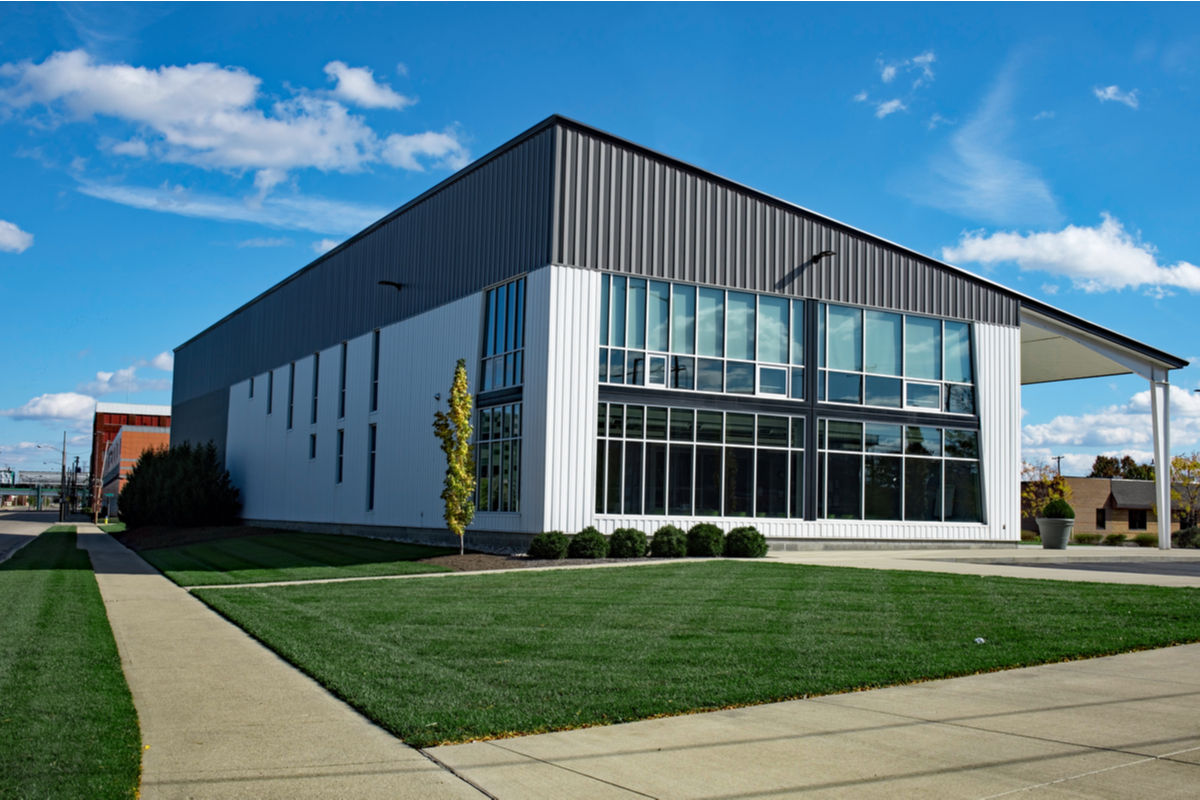 Starting a landscaping business can range anywhere from $500 to $100,000. The most common expenses are the following:
Truck: around $50,000
Leaf blower: $80 to $500
Push mover: $250 to $2,000
String trimmer: $170 to $250
Marketing: at least 7% to 8% of your gross revenue
Building a website: $200 to $15,000
License: around $250
Insurance: around $1,000
You don't need everything on the list above to get started. Think of the services that you can do with the supplies you already have. You don't need to have the best stuff to get started with your landscaping business.
Finding Finance When Starting a Business
If you don't have money ready to get started, you may be able to borrow a startup business loan or a merchant cash advance. You don't need to have a huge budget to buy equipment. Consider buying second-hand to get started and save some money. To get started, you need a mower, string trimmer, and a leaf blower. All this equipment costs less than $500 when you buy second-hand. And if you already have a car or a truck, you are already ahead of the game.
You can find a mower for $250, a leaf blower for $80, and a string trimmer for $100. Use the leftover money to buy gas for your equipment and to advertise your business by printing flyers and business cards. No amount of money spent on marketing is wasted. It is the best return on investment.
Also, you don't need to have a top-notch website when you first start. Instead, create a low-dollar website at first and update it later when you start generating enough revenue.
How to Start a Landscaping Business with No Money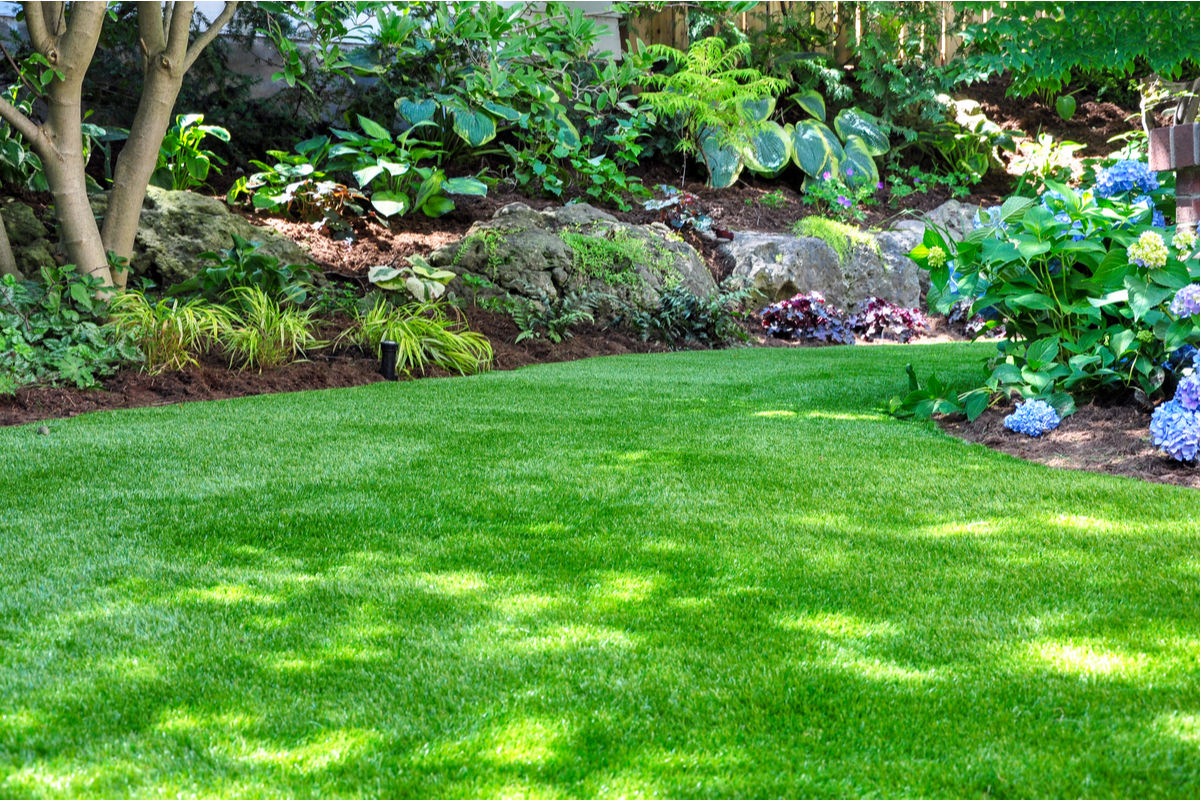 Do not fret if you want to start a landscaping business but don't have a car, truck, or enough money to buy equipment. Instead, work in situations where the homeowner provides all the necessary equipment to you, which means that you provide the labor to do the job using the landowner's tools and resources.
You'd be surprised how many people have all the necessary equipment in their garages and are willing to hire you to utilize them because they can't or don't want to do the work themselves anymore.
This is an excellent opportunity for somebody who wants to start and doesn't have any money or equipment. In many cases, these clients could be the elderly or people who don't like to work under the sun. Some of these people also don't want to hire big landscaping companies because they may charge higher amounts.
How to Advertise for your Landscaping Business with no Money
If you don't have money to buy the equipment, you also don't have the capital to advertise your business. Luckily there are many ways you can advertise for free.
One way to advertise for free is by using Facebook. Join Facebook community groups and let them know about the service that you are providing in your neighborhood.
Another way to advertise your business is by printing flyers with your services listed and posting them on your local community center's bulletin board. A lot of community centers have programs for seniors that may be interested in your work. Even though this way of advertising is not free and costs money, it is relatively cheap. One flyer may cost around 7 cents.
Pro tip: Include your price list on your residential flyers. This is a great way to attract customers. Just pictures and descriptions of your service will not encourage a person to contact you, though. To avoid confusion about your price, write on your flyer "Lawn Mowing Starting at $30" or based on a particular amount of square feet.
One of the most effective ways to advertise for free is by having a Google My Business profile. It allows local consumers to find your business on Google web search and Google Maps. There are about 3.5 billion Google searches per day, and almost half of these searches are for local businesses, for which Google will include businesses listings as part of the results. That's a lot of prospective customers. With Google My Business, potential consumers can click on your business and get your:
Name
Phone number
Address
Operating hours
Reviews
Star ratings
Website links
Photos of your service
Clients can also ask you questions, learn more about your business, and request a quote directly. Google My Business also has analytics that gives you information about the number of people calling your business from that link, visiting your website, and more.
Remember to target your keywords to help with your SEO and give you more visibility.
How Much Should You Charge?
As you start your landscaping business, ask people who get their lawn serviced what the going rate is in your area. You can adjust your prices accordingly, but remember to price lower because you are not providing equipment and paying for the fuel to run the mower. Come in at a lower cost to get your foot in the door and gain valuable experience.
If you use your own equipment and truck, you need to charge enough money to run a profitable business. As mentioned before, how much you should charge also depends on the area that you are living in. The industry standards are the following:
$45 per hour for residential work
$55 per hour for commercial work
Don't go much lower than those numbers. The chances are that you will find clients willing to pay that amount.
How to Collect Money from Your Customers?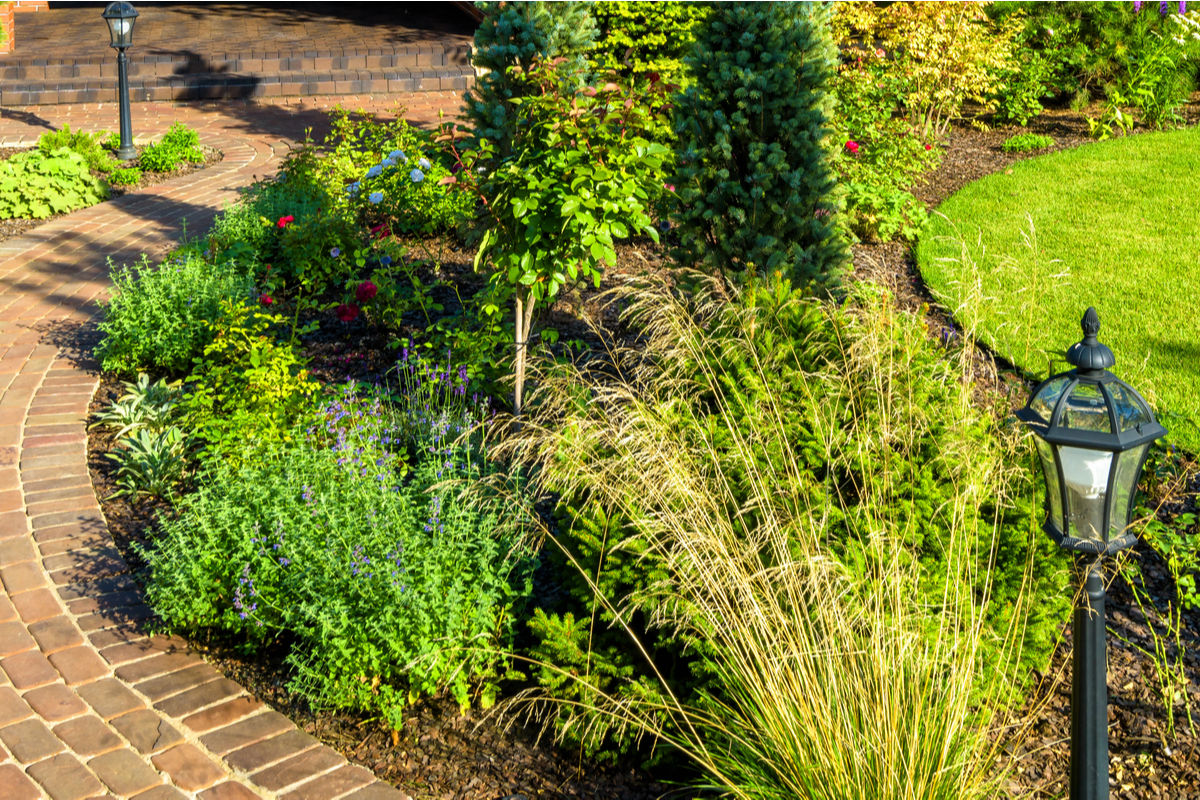 The three most common ways to collect money from your clients are:
Credit card
Check
Cash
Each has its benefits and tradeoffs. For instance, a credit card is often more convenient for the customer, but you will have to pay the service charge.
Cash ensures that you get paid on the spot, but it can be harder to keep track of the money. You can use a combination of the three payment methods depending on your customer base.
Remember that when somebody is late paying you one time, chances are they will be consistently late. Stop giving these types of customers the benefit of the doubt and switch to a prepayment option. You should also get your payment before service if you don't know the customer. Also, don't wait until the end of the month to send them the bill because this will create cash flow problems.
How to Be More Successful in Your Landscaping Business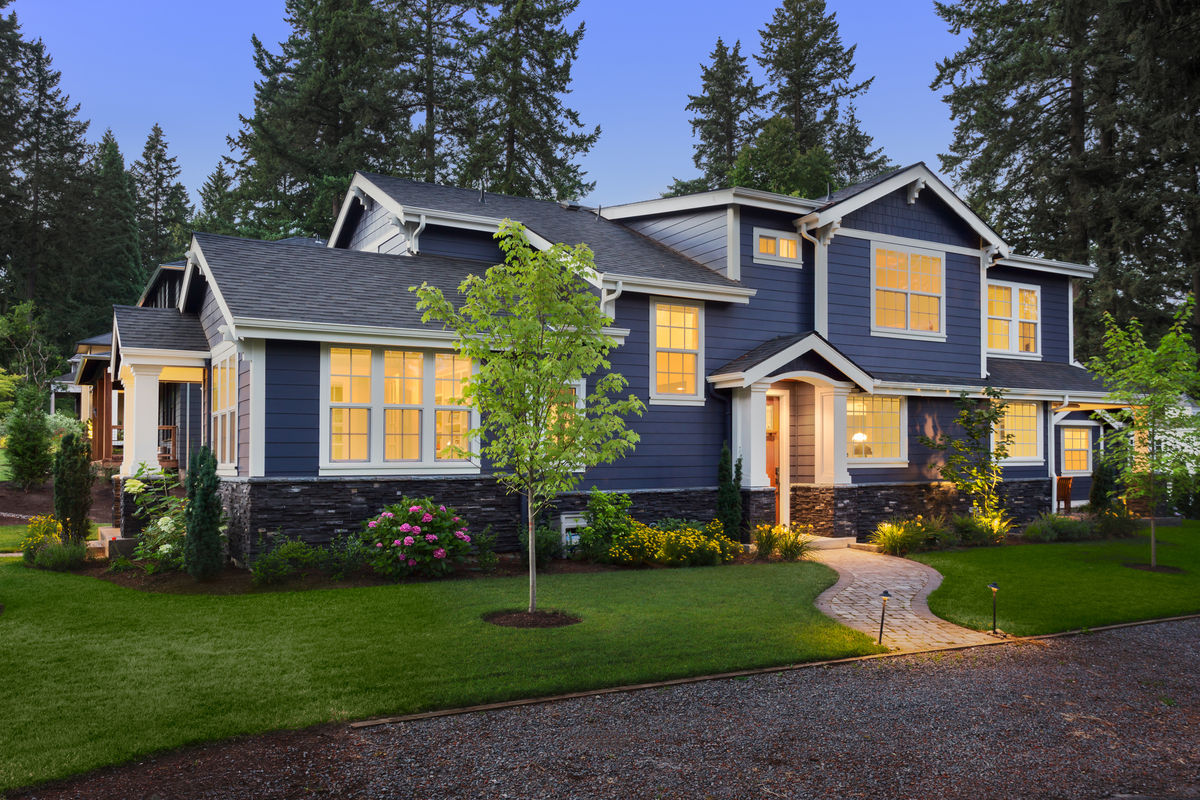 As you build your clients, make sure that you do your absolute best to keep your customers happy. If you are keeping your customers happy, they will spread that word for you, and you will be amazed at how quickly your customer list will grow. To keep your customers happy:
Always be on time
Put on a happy face
Be presentable, have a clean appearance and setup
Always exceed their expectations. Remember that the customer is taking a risk by hiring someone new. They don't know what you are capable of. So make sure to impress them, even if this means double cutting the grass to make sure that the edge of their sidewalk and driveway is as neat as possible.
Only charge for quality work
Call your customers two to three weeks later for a quality service follow-up. Ask them if there is anything you can do to change or do better
Don't focus exclusively on equipment — the landscaping business is a people business, and you have to take care of your customers
Ask your clients for referrals
Have a long-term plan and ask yourself: What are you trying to accomplish? What do you want your business to look like five years from now?
Be a full-service provider by offering the following services: mowing, shrub timing, mulching, fertilizing, weed spraying, tree trimming, landscaping installs or cleanups, sod installations, rock installations, planting shrubs and trees
Conclusion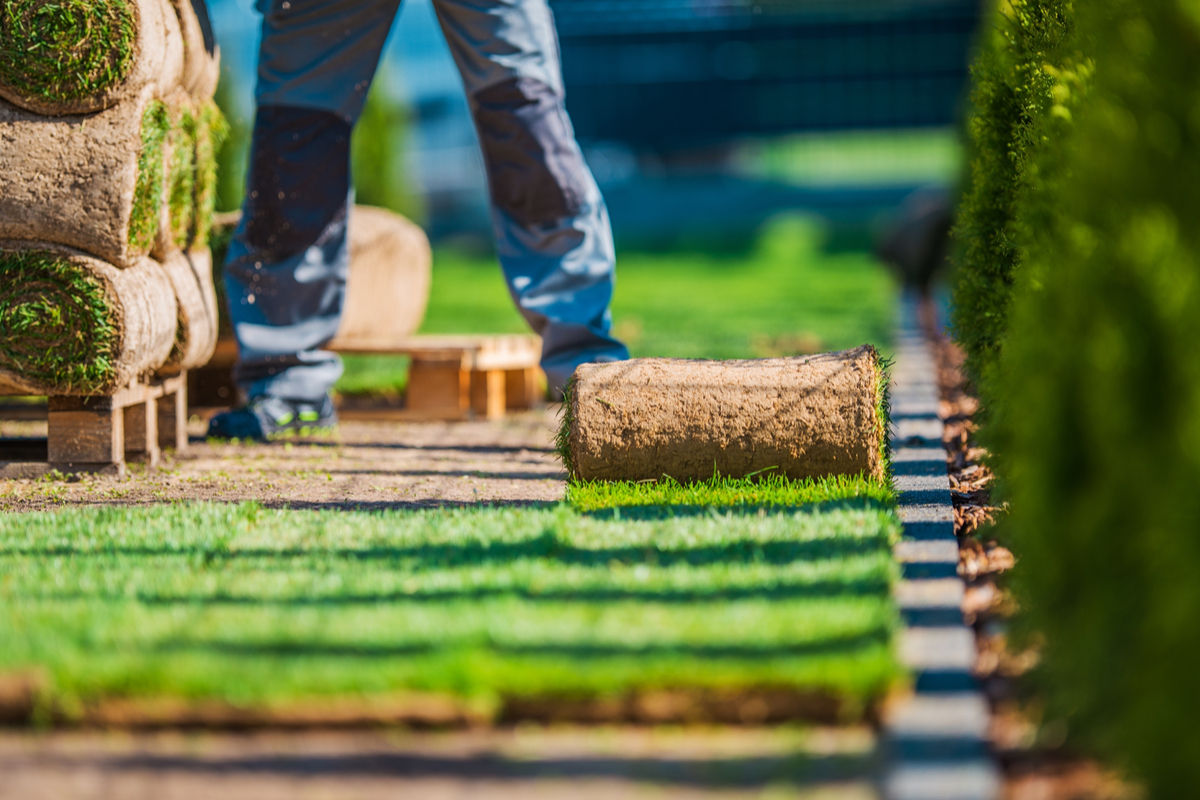 Many of the tips listed above can help with other startup business ideas you may consider.
Whether you have a big budget, low budget, or no budget at all, you may be able to start a landscaping business if you put your mind to it. First, study your market to determine if there is a high demand for the service you are providing and set your prices accordingly. Then, be presentable, punctual, and reliable, and watch your landscaping business grow.