How to Start a Home Staging Business
Interested in starting a home staging business? Learn more below.
Best Practices
Business Tips
If you want to turn your passion for design into a profitable business, then starting a home staging business might be an excellent idea. Moreover, home staging has become a popular trend in real estate and a great opportunity.
If you want to capitalize on your interior design skills and learn how to become a professional stager, keep reading to find out how to start a home staging business.
What Is a Home Staging Business?
Home staging is the practice of upgrading or rearranging furnishings to highlight a home's best features. This can include adding a mirror to make a room seem larger or adding bright couches to a living room to make it look sunnier.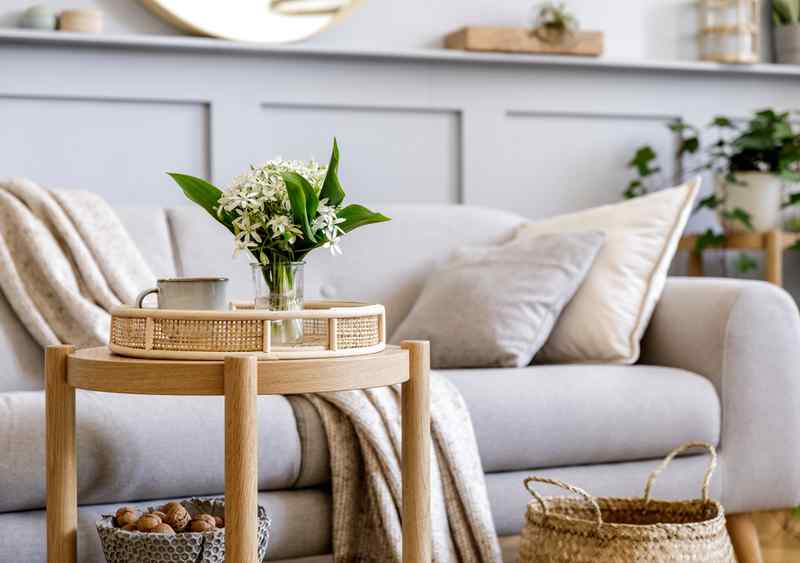 In some cases, home stagers bring in new furniture sets to change the décor and complete a home makeover. In other cases, home stagers work with what already exists in the house and make a few tweaks, such as adding a few upscale accessories like a lamp or a rug.
Role of Home Staging in the Real Estate Industry
Home staging is a game-changer in real estate. This specialized business goes beyond aesthetics to strategically arranging and decorating homes to make them irresistible to potential buyers. Home staging significantly enhances a property's appeal by personalizing spaces and optimizing layouts with stylish furnishings. In a competitive market, well-executed home staging can lead to faster sales and potentially higher property values, making it a pivotal player in real estate success.
Professional home stagers work with homeowners and realtors to make the house stand out, maximize its sales price, and sell faster. A study done by the International Association of Home Staging Professionals (IAHSP) shows that in 2019, an estimated five million properties were traded in the U.S., and around one million of those properties involved a professional stager. Moreover, the same study showed that staged homes sell 30 times faster and up to 20% more than their original value.
Another study done by the National Association of Realtors (NAR) shows that 82% of buyer's agents mentioned that staging a home made it easier for potential buyers to see themselves living in the property in the future. The study also showed that a total of 53% of buyer's agents said that staging a home decreases the time a property spends on the market.
There are two streams of revenue for home stagers. The first source is charging for consultations, which leads to the second stream of income: hands-on staging. This is when you go back to the house after consultation to stage with the homeowner's existing furniture or your own items.
How Much Does It Cost to Start a Home Staging Business?
The home staging business startup costs depend on whether you use existing furniture or not. If you choose to utilize the homeowner's items, the staging business typically won't require a significant upfront investment. However, if you want to purchase your own pieces, the startup costs can be hefty.
Request Funding Today*
By clicking "Get Started", I consent and agree to the
Privacy Policy
and
Terms of Site Use
.
*By filling out the form above, you will be routed to Lendza's funding request form.
The basic expenses to start a commercial home staging business are the following:
Setting up your business name and structure: $200
Marketing materials: $300 to $2,500
Liability insurance: $100 to $200
If you want to buy decorating supplies and inventory, consider looking into furniture rental services to save some money or apply for equipment financing.
Education and Skills Needed to Start a Home Staging Business
Having a college degree or certification in interior design isn't necessarily required for a home staging startup, though having one is an advantage. With that said, knowledge of trends and design can give you a leg up. Additionally, expertise and experience in marketing, contracts, accounting, networking, and customer service can help you negotiate your rates.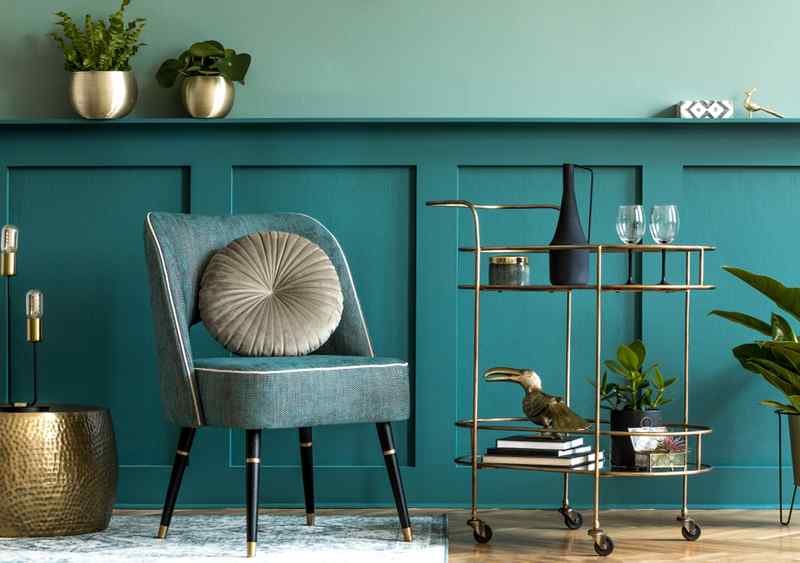 Moreover, joining the Real Estate Staging Association will help you stand out from other home stagers. As a member of the association, you will have access to the latest trends and networking strategies. Also, you must pass an ethics exam and agree to follow the association's Code of Ethics. Moreover, you will be eligible to earn the RESA-PRO designation after being in business for at least one year, which will give you additional credibility.
Pros and Cons of Starting a Home Staging Business
Consider the advantages and disadvantages of starting your house staging company to understand what you're getting into.
Pros
Low startup costs
Creative freedom
No degree or certification is required
Increased demand for home staging professionals
Potential for high-profit margins
Cons
Demanding schedule and inconsistent working hours
Different tastes and personality conflicts
Not charging enough
Investing in storage space
Slow seasons
9 Steps to Start a Home Staging Business
You might be wondering how long it takes to become a home stager.
In order to start a home staging business, you need to follow several key steps. Consider these actions to learn how to start your home staging business successfully.
Step 1: Research Your Local Market and Competition
Before setting up your business, research your local market to understand the needs of your potential customers. Potential customers include homeowners trying to sell their properties and real estate agents. For example, if your local market is affluent, you may have to invest in costly items. On the other hand, if you live in a working-class neighborhood, you may make homes more attractive by utilizing existing pieces. You should also understand your market's popular design and architectural trends to include them while remodeling.
In some cases, after completing your market research, you may find out that there isn't a demand for house stagers in your area. In such cases, you may want to consider exploring other housing markets or working with people who own offices and commercial spaces instead.
Also, the chances are that you are not the only professional home stager in the market. That's why you should research your competition to stay ahead of the game. Understand how many other home stagers are active in your area, what they charge, and how they stage a house.
Step 2: Determine Your Pricing Structure
Before starting a project, home stagers hold consultations and charge $150 to $600. Afterward, when it's time to stage the house, you should decide whether to charge per hour or per project. If you want to charge per hour, the price range is $40 to $150. Whereas, if you're going to charge per project, each room costs an average of $400 to $700. Ultimately, how much you will charge will depend on the location, condition of the property, your experience, and expertise.
Step 3: Name Your Business
Pick a business name that reflects your work ethic and appeals to your customers. Do not rush to come up with a name because it plays a crucial role in first impressions. Consider incorporating words that convey a sense of style, elegance, and a commitment to enhancing the visual appeal of homes. Also, check your state's website to see if the business name you want to operate under is available. If yes, register your name with the secretary of state's office.
Step 4: Form a Business Entity
After naming your business, you must choose the best business structure. It is essential to select the entity that works best for you because each structure has its own legal and tax requirements.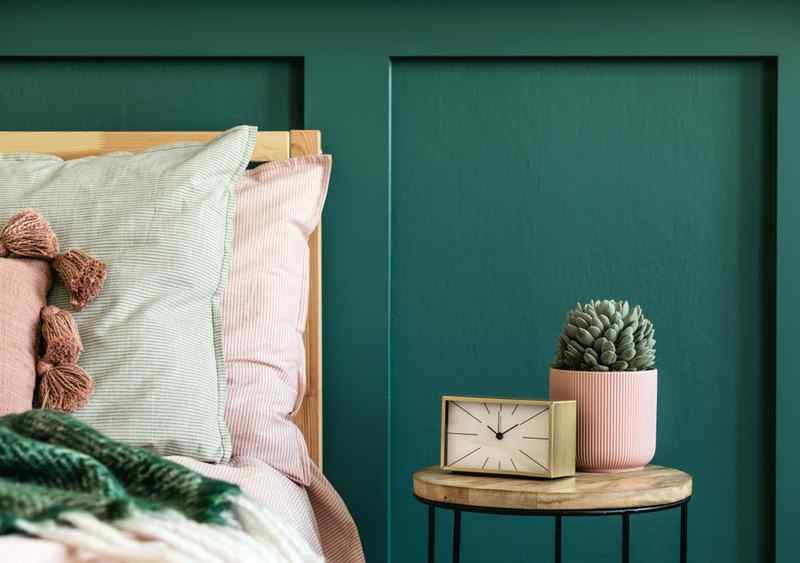 The four primary home staging business models are sole proprietorships, partnerships, corporations, and limited liability companies (LLCs). It might be better to form an LLC when first starting your business because it provides limited liability protection and avoids double taxation.
This means the business owner may not be held personally accountable for the company's debts and financial losses. Moreover, profits are not subject to taxation at two different levels, such as personal and corporate. Instead, it is taxed as part of the investor's income.
Step 5: Apply for Business Licenses and Permits
To operate legally, you should apply for business licenses and permits. However, those vary based on the location of your business. Nonetheless, a home staging business may need a sales tax permit and an employer identification number (EIN) to hire employees regardless of your state or town.
Step 6: Get Financing and Open a Business Bank Account
As mentioned previously, starting your home staging company doesn't require a lot of investing. However, if you need capital, you may want to head over to the bank and get financing. While you're there, you may also want to open a business bank account to separate your personal and business expenses. Finally, make sure to pay back your loan on time to improve your business credit score.
Step 7: Get Insurance
To protect your operations, it is wise to invest in home staging business insurance. Consider getting general liability, professional liability, and workers' compensation insurance for your home staging business. The first one will protect you from third-party bodily injury claims and property damage. The second will protect your business from claims of professional errors or negligence that result in a financial loss. The third one will cover expenses your business might face if an employee were ever hurt while working.
Step 8: Invest in Storage Space
If you want to purchase your own furniture and décor, you may have to invest in storage space. Find a convenient storage space for you, and make sure that it is climate-controlled to keep the pieces safe.
Step 9: Market Your Business
Marketing plays a massive role in a business's success because it gives them visibility. Home stagers' most common marketing techniques are social media marketing, online and print advertising, and networking with realtors.
Word-of-mouth marketing from agents and brokers is powerful but not enough to promote your business. Having a solid online presence is essential for home stagers because it is a visual field and allows potential customers to see your work and understand the value you provide. That's why you should create an official website and social media pages to upload your portfolio of homes you have staged and high-quality photos of your work to attract clients.
Moreover, ensure your branding and website design are consistent and professional-looking. Clients will not trust your design skills if you have a messy website with inconsistent visuals. Also, optimize your website using targeted keywords that local brokers or homeowners may use to find home stagers online, include testimonials from past customers, and have them in your marketing materials.
For offline marketing, always have your business cards to give out and your portfolio to show your clients. Visit open houses to meet the seller and attend real estate conferences to network with contractors, real estate agents, and homeowners. Make sure to maintain these connections. Also, invest in outdoor signage and even sponsor local events to build brand recognition if you have enough capital. If not, you may want to look at small business credit cards.
Sum Up
The home staging business is a huge opportunity for aspiring artistic entrepreneurs. Make sure that you have a solid home staging business plan, research your target market, understand your competition, get the necessary licenses and permits, and network with real estate agents and homeowners to land your first project.