Unconventional Business Loans
Here are some unconventional business loan types for funding your business. Find useful tips, as well as out-of-the-box ideas that may be worth your consideration.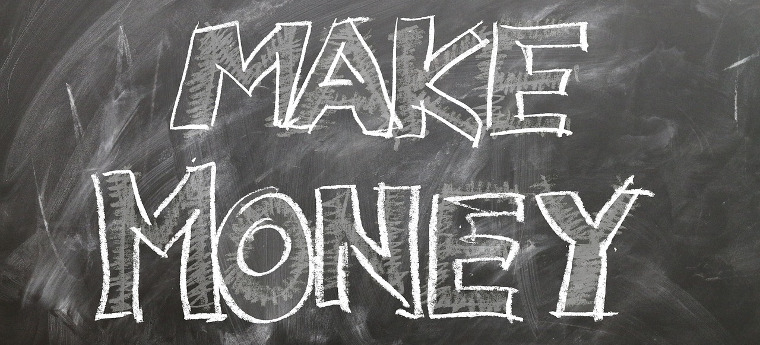 People have come up with some creative ways to fund their companies. You can, too. Let's look at some of the best unconventional business loans.
The Merchant Cash Advance Option
While a bank loan might be your first choice for small business funding, it's not always possible to get approved for that kind of capital. You might consider using a merchant cash advance, which isn't really a loan at all.
Request Funding Today*
By clicking "Get Started", I consent and agree to the
Privacy Policy
and
Terms of Site Use
.
*By filling out the form above, you will be routed to Lendza's funding request form.
How a merchant cash advance works is you get money now and then pay it back with a percentage of your future credit card sales. You'll typically need to pay back what you borrowed multiplied by a factor rate. You can find more information about this type of funding right here.
There's a major downside to using a merchant cash advance: it's expensive. If you end up with a factor rate of 1.48, you'll need to pay back 1.48 times what you borrowed. So, if you borrowed $10,000, you'll need to pay back 14,800. That's $4,800 in fees on a $10,000 loan. Not cheap.
The good thing is that you can get the money fast – usually a lot faster than with a traditional business loan. And you might get approved even if you have bad business or personal credit. For better or worse, these two reasons are why many companies end up using a merchant cash advance.
Peer-to-Peer Lenders
Maybe you need to set your sights on lenders a little closer to home. Your friends and family might clamor for the chance to invest in your company, especially if you've been successful in the past.
Just be careful about how involved you let them get. You don't want your family demanding perks or benefits from your business that you can't afford to offer.
There are also Peer-to-Peer lending sites that'll connect you with strangers who want to invest in your company. These social lending sources may offer lower rates than some of the options we've listed above. This option won't work for businesses who want to keep their loans secret, as you'll need to give your loan requirements to who knows who.
Sell Your Stuff, Lease it Back
If your friends and family are hesitant to invest, you might be able to win them over with this idea: sell them some of your equipment, and then lease it back from them. There will less risk for them since they will own your equipment if you can't pay back the loan. That means the risk falls on you.
Max Out Those Credit Cards
In most situations, this is a horrible, horrible idea. Here are some of the reasons not to do this:
There's no faster way to damage your credit than to mess things up with your credit card issuer
Credit cards tend to have expensive APR
Rate penalties can be very high
But that assumes you need more than a month to pay off your debt. If you can pay off the card before the APR kicks in, then your credit card might be your best source for the loan. Just know that you're playing with fire.
Don't Count Out the Banks Just Yet
Your history of business successes might be more meaningful to investors than your credit rating. So don't rule out a bank loan without trying to get one. You may be surprised.
Work with a Local Business Development Center
There are those who know how to find funding in your particular area. Some of them will work for free. They'll help you apply at multiple locations, so you can pick and choose the offer that makes the most sense for your company.
To find one, go to Google and type in "[your city's name] business development center" and see if anything pops up. Stay away from anyone who tries to charge you for this service. You should be able to get this kind of help for free.
Reach Out to your Vendors
Instead of paying your vendors outright, you might be able to pay for the supplies over time. This would reduce the short-term cost of operating your business, which should free up some capital for you to use right now. Of course, this will end up costing you more in the long run.
Other Ideas
Here are some out-of-the-box ideas that may be worth your consideration:
Invest in yourself. How much of your business's profits go into your personal bank account? Maybe that number should be a lot smaller. Try to keep as much of your money in the business as possible.
Go work for someone else. You could do a little consulting on the side to generate an outside cash flow that you can put into your business.
Look to international banks. Your loan money doesn't have to originate from the states. There are many offshore banks that are interested in investing in U.S. companies.
Offer more collateral. The more you put up against the loan, the less risk incurred by the lender.
Make a risky investment of your own. If all else fails, you could always go for broke and throw your chips into a potentially lucrative opportunity.
There is another option that might work for your company. If you need up to $35,000, consider a personal loan. Our sister site, LoanStart.com, offers personal loans with 7.18% to 35.99% APR. That could end up costing you less than some of the other options from this article.
However you get your money, you should have a plan in place for how you'll pay it back. Don't be so focused on getting funds, that you're blinded by a loan with fees you can't afford. That's a recipe for bankruptcy.