Should My Business Offer Free Shipping?
We look at the pros and cons of shipping products to your customers at no charge, including ways to offer it, how to make it profitable, and how to calculate a price threshold to activate the perk.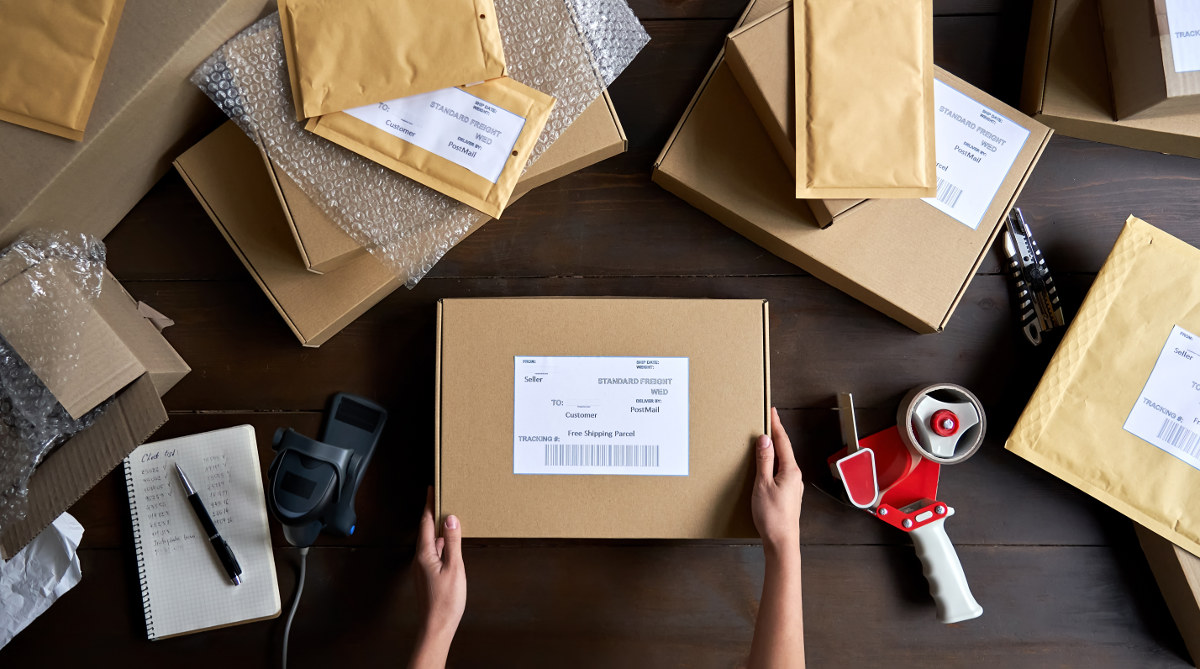 It's perplexing, but for whatever reason, customers like free shipping more than other (sometimes better) discounts and rewards.
According to Wharton marketing professor David Bell, a customer will be more incentivized to purchase a product from an online retailer with free shipping than a purchase price discount greater than the shipping fee.
Request Funding Today*
By clicking "Get Started", I consent and agree to the
Privacy Policy
and
Terms of Site Use
.
*By filling out the form above, you will be routed to Lendza's funding request form.
Chances are your customers feel the same way. That's why you should provide them with a free shipping offer.
The Case for Free Shipping
Here are some surprising stats that show how much consumers care about free shipping:
90% of consumers are more likely to shop if free shipping is an option [SaveMyCent.com]
Over half of consumers will cancel their purchase if there is no free shipping option [Invespcro.com]
50% of consumers will avoid retailers that do not offer it [Forbes.com]
75% of consumers spending $50 or less expect their orders to ship for free [NRF.com]
60% of merchants offer it [Forbes.com]
Four out of five Amazon Prime members signed up to get free shipping [SaveMyCent.com]
30% of consumers increase their orders to qualify for it [Forbes.com]
The stats don't lie. Today's consumers expect free shipping, and if you don't offer it, they are more than willing to take their business elsewhere.
5 Ways to Offer Free Shipping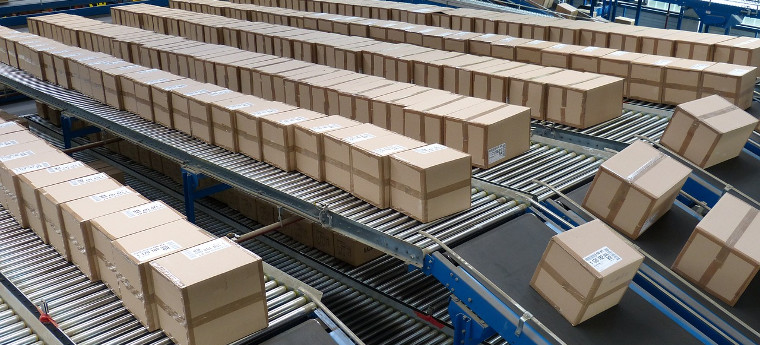 Here are five commonly-used ways to offer customers free shipping.
1. Free Shipping on Everything
Some business owners grant free shipping on all orders, regardless of the items included or the average order value. However, this is more popular for retailers with smaller or lighter-weight products. In this case, it is helpful for merchants to consider the delivery method, size, and destination.
2. Free Shipping with Minimum Threshold
This is a much more commonly used method. To be eligible for free shipping, the consumer must spend a certain amount. Establishing a minimum order value threshold is a way to promote larger orders and reduce risk.
3. Free Shipping on Certain Items
Free shipping on select products is generally offered on items with a higher profit margin as they can absorb the shipping cost more efficiently.
4. Free Shipping at Certain Times of the Year
You may come across many retailers that choose to offer free shipping periodically rather than all year round. Commonly, this is done around the holidays when their competition is more aggressive, and customer expectations for free shipping are at their highest. However, if you are new to this idea, it is advisable to test free shipping offers at other times of the year, such as Valentine's Day and Mother's Day.
5. Free Shipping to Certain Locations
Many sellers offer free shipping only to buyers in certain areas. For instance, you may want to limit your free shipping to U.S.-based customers if you are an international business. In addition, some companies also offer free shipping to the store. This is where customers can conveniently pick up the products at their local brick-and-mortar store. This tactic can also lead to in-store purchases.
After deciding on a free shipping method that best suits your business, you can start to tackle other issues, such as where to get boxes for shipping.
Plenty of prominent shipping companies, such as USPS, currently offer free boxes for shipping and other supplies.
How to Make it Profitable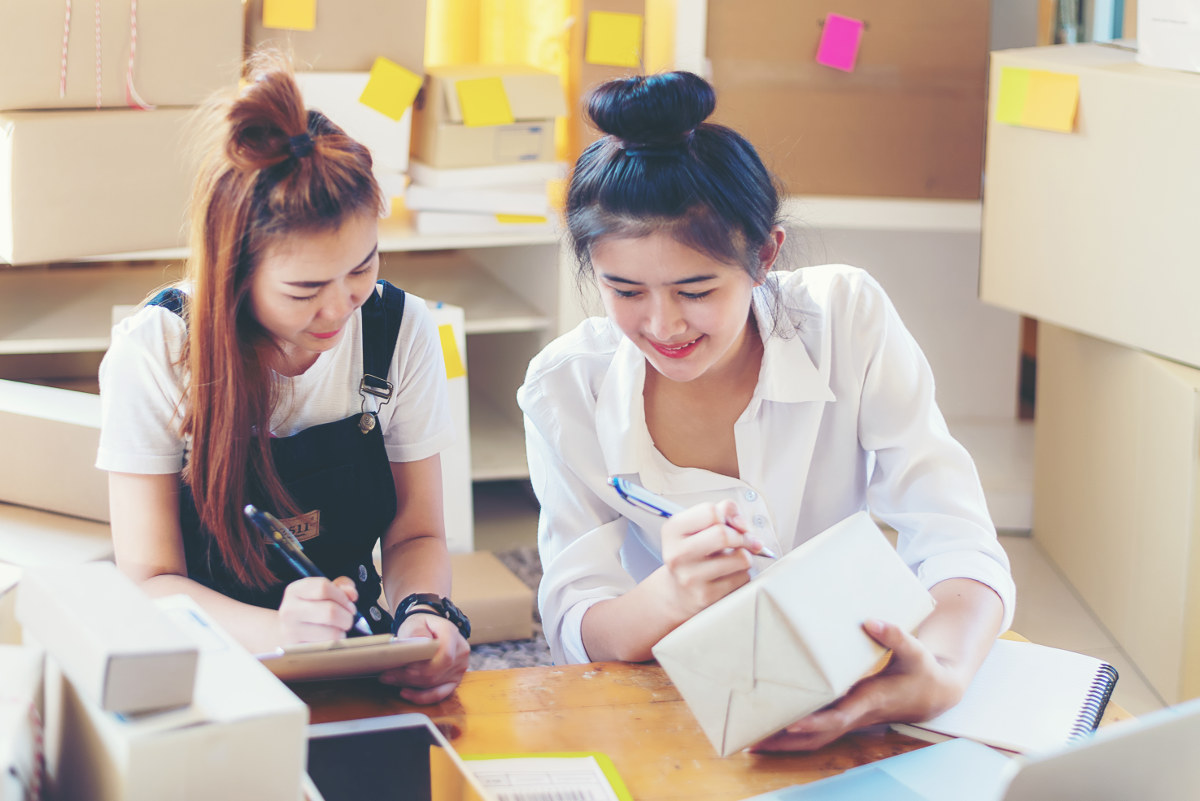 Big box retailers such as Amazon can offer free and fast shipping to offset the price of covering free shipping through a premium subscription service. But what can small retailers do to make free shipping profitable?
Calculate Shipping Cost into The Price of the Product
When you calculate your shipping cost into the product's final price, the customer is technically still paying for shipping in disguise. That's okay because consumers are attracted to free shipping. Incorporating the shipping cost into the product's price can be done by adding the shipping price to the wholesale price. However, be careful not to price too high because consumers will be comparing your prices to merchants that sell similar products.
Free Shipping Over a Certain Order Value
Offering free shipping over a specific order value may increase sales because it encourages consumers to spend more money in your store to qualify for free shipping. Usually, free shipping is offered on orders of $50, $75, and $100 because they may provide larger profit margins. However, it may be better to let customers pay for shipping on lower-order amounts because the profit margin may be slimmer.
Free Shipping Promotion
If you don't want to provide free shipping all the time, you can offer free shipping on a promotional basis. For instance, you can plan out a free shipping promotion every month, alternating with your other sales promotions. For example, you can run a four-day free shipping promotion one week, and after a couple of weeks, you can offer a 20% off sale. However, don't run a sale promotion and shipping promotion simultaneously because you may end up losing money. Additionally, by providing different promotions at varying times, you may appeal to more types of consumers.
Smart Dropshipping
Dropshipping may be an effective way to provide free shipping to your customers and make a profit at the same time. With dropshipping, the business doesn't handle any product. Instead, the merchant will order the item from the vendor. Then, the vendor will provide the product to the consumer. This option may be beneficial for businesses that don't have much capital to invest in inventory and want more flexibility in their business.
How to Calculate Your Free Shipping Threshold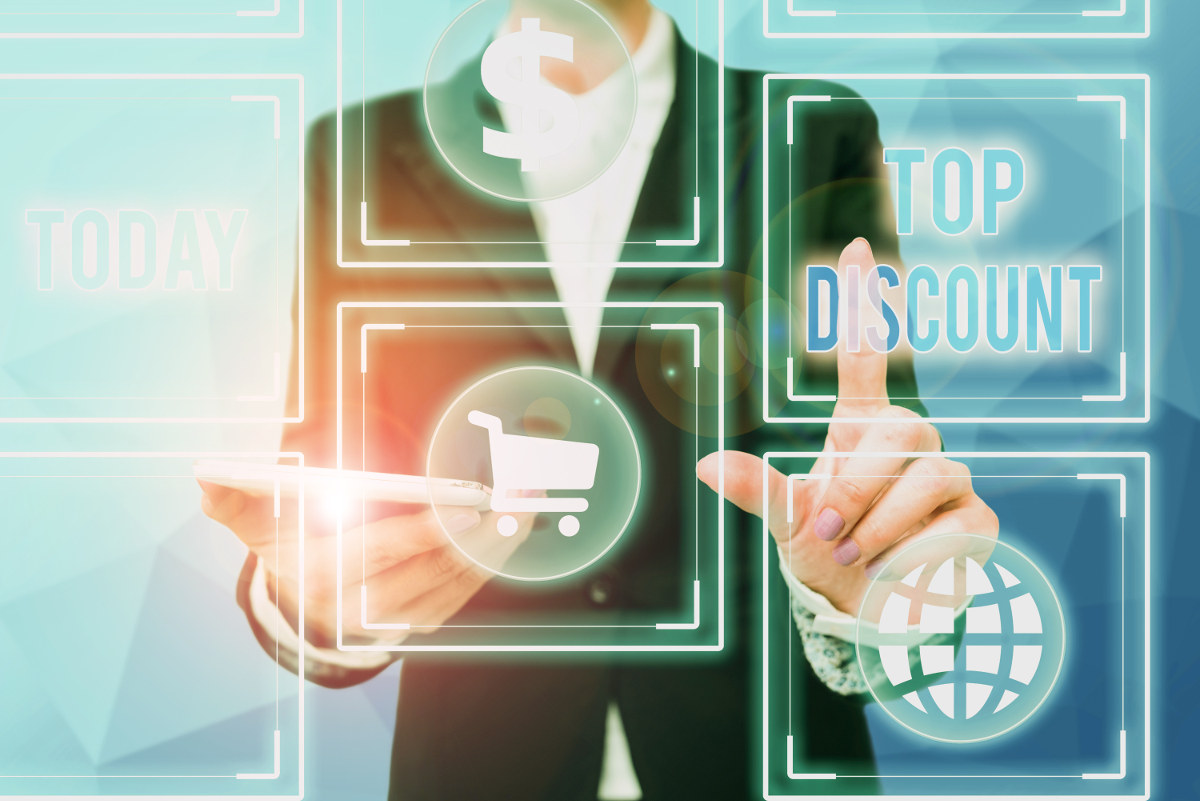 To calculate your free shipping threshold, follow these steps:
First, calculate your average order value, excluding shipping costs.
Second, determine your average shipping costs.
Third, calculate your gross profit margin.
Finally, propose a minimum cart value.
Let's suppose these are the costs and values of your online store:
| | |
| --- | --- |
| Total Sale | $80,000 |
| Cost of manufacturing product | $40,000 |
| Minimum cart value | $30 |
| Average order value | $20 |
| Average shipping cost | $15 |
Calculating Gross Profit Margin
To calculate your gross profit margin, subtract the cost of manufacturing the product from your total sales. Then divide that number by your total sales amount. In this case the gross profit margin is ($80,000 - $40,000)/$80,000 = 0.5
That's the same as a 50% gross profit margin.
Testing a Proposed Minimum Cart Value
To test your proposed minimum cart value, find the difference between the proposed minimum cart value and your average order value. In this case, $30 - $20 = $10
Then multiply the difference by your gross profit margin $10 * 0.5 = $5
Now subtract the result from your average shipping cost $15 - $5 = $10
In this case, you have to pay $10 for shipping on qualifying orders. This may be too much for you.
Adjusting a Proposed Minimum Cart Value
Let's try to adjust the proposed minimum cart value to $50.
The difference between the new proposed cart value and your average value order is $50 - $20 = $30
The difference multiplied by the gross profit margin is $30 * 0.5 = $15
The subtraction of the result from your average shipping cost is $15 - $15 = $0
By upping your threshold, you can still provide value for your customers without covering any shipping costs. Play around with the numbers to find out what works best for your business.
Shipping Speed Matters Too
Customers also care about how long it takes for the product to ship. According to eBay, merchants who offer same-day or one-business-day handling times sell products 8% faster. Similarly, businesses that add more shipping options sell items 11% faster. Also, eBay sellers are prominently listed in search results when they guarantee delivery within three days of the order date.
The increased exposure is an obvious draw for sellers, but there's also significant risk involved. For example, if a seller's guaranteed item gets to the customer late, the buyer receives a refund on the shipping cost at the seller's expense.
Both eBay and Amazon offer fast shipping, but what sets eBay apart is their guarantee and return policy. With eBay's program, the customer either gets their shipping charge refunded or can request a coupon code for savings on a future online order. Or, if they want a refund instead, they can ship it back to the sender at no cost.
Whether you think eBay's Guaranteed Delivery program is right for you or not, there's no denying that today's consumer expects a quick delivery option.
Online sellers will continue to shift toward fast and free shipping. You don't want to be left behind.
Before you add the option, though, there are a few things you should consider.
The Costs of Free Shipping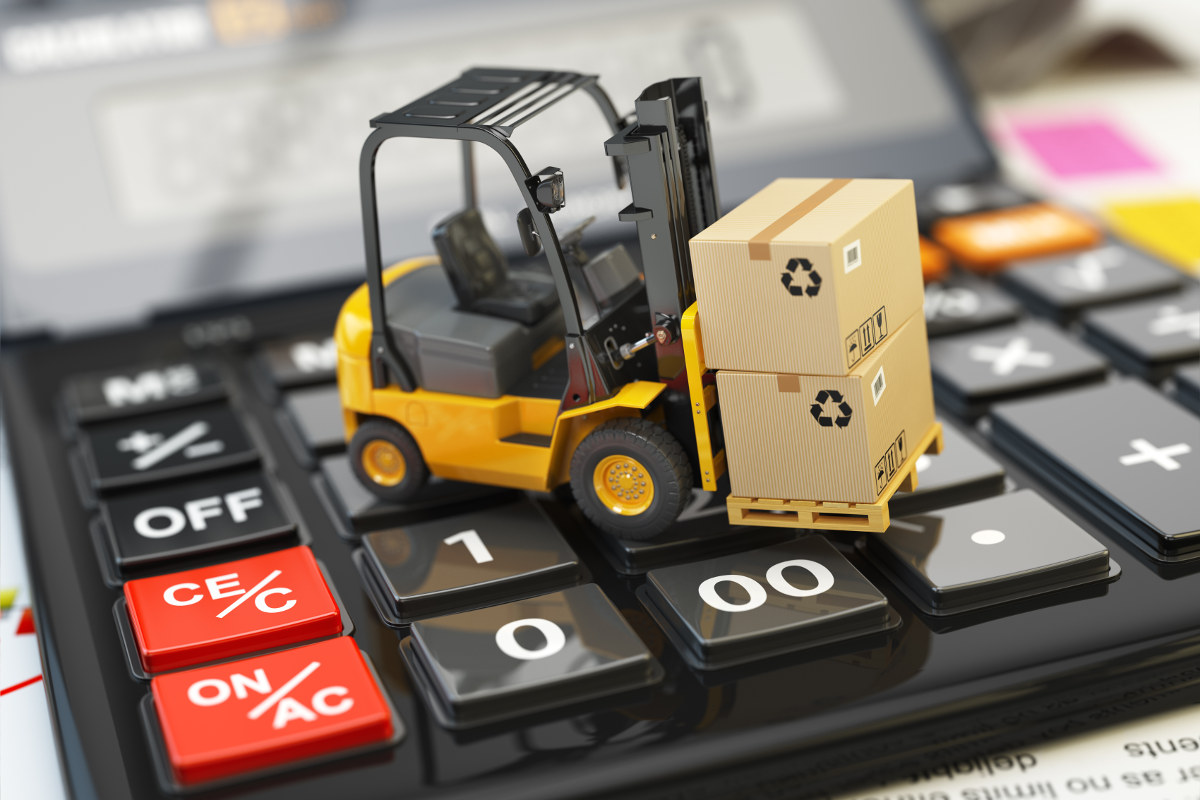 The most obvious cost of offering free shipping is the fee you pay to the shipping company. But, there are other costs involved as well.
Programming
Your IT team may need a substantial amount of programming time to set up free shipping, especially if buyers must meet a certain spending threshold for the offer to activate.
Marketing
There are expenses connected to creating a buzz about your offer. This includes extensive work from design, marketing, and advertising.
Unnecessary Incentive
Sometimes free shipping may be unnecessary for customers who would have bought from you even if you had not offered free shipping. This can be hard to measure.
Final Thoughts
It's our opinion that you should always offer some sort of free shipping option. It can be used as a promotional tool after a minimum threshold is met or through a membership program. Customers have come to expect free shipping when shopping online.
You should also be as transparent as possible about your shipping costs and shipping options. Don't wait until the end of the checkout process to tell the customer how much they need to spend on shipping.
We hope these tips help you figure out a good shipping policy for your business. As always, feel free to reach out with any questions you may have.