Should My Business Offer Free Shipping?
We look at the pros and cons of shipping products to your customers at no charge.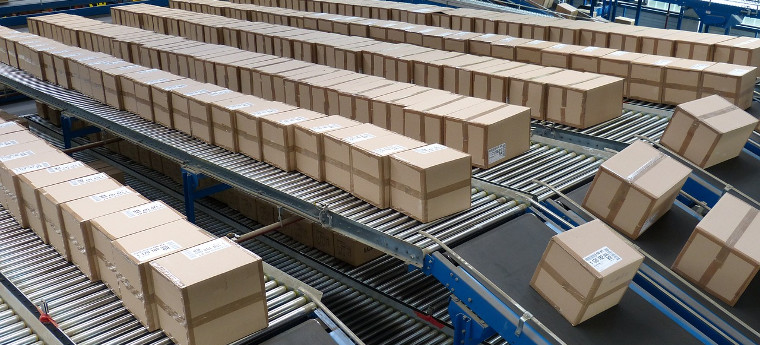 A couple of years ago, the online marketplace Etsy ran a test where they stopped showing upfront shipping fees. For many sellers, sales plummeted. The test showed what many already knew: today's online customer cares about shipping fees.
Request Funding Today*
By clicking "VIEW FUNDING OPTIONS", I consent and agree to the
E-Consent
,
Privacy Policy
,
Terms & Conditions
.
*By filling out the form above, you will be routed to Lendza's funding request form.
They prefer free shipping.
Why You Should Ship for Free
According to Wharton marketing professor David Bell, a customer will be more incentivized to purchase a product with free shipping (when it would have cost $6.99) than a purchase price discount of $10. It's perplexing, but for whatever reason customers seem to like free shipping more than other (sometimes better) discounts.
Always shipping for free may not work for your business. But what if you offered seasonal shipping offers that kicked in after a certain dollar amount? This could be easier to manage.
If you're a retailer, one of the best times to offer free shipping is during the holiday season when it gives you a competitive edge during a crucial sales period.
A case by case approach could work, too. Before setting a minimum amount that customers need to spend before free shipping kicks in, consider tagging the offer to specific products instead. If you know that some of your products make you more money than others, then you could stick the free shipping offer on those to make them more appealing.
When your supplier offers free shipping, it might make to do likewise and pass the savings on to your customers.
When You Shouldn't Offer Free Shipping
Free shipping needs to be profitable for it to work. If your product margins are already low, then you maybe you can't afford free shipping.
Maybe your shipping model is like Ikea's, which is based on flat rates that favor customers who buy in bulk. This can make for some interesting shopping cart scenarios.
Take, for instance, Ikea's lovely VILSHULT picture of hot air balloons flying over Paris. It's a steal at $50 and I've been trying to get one into my house ever since I saw it at the store. The problem is the painting won't fit in my car.
So, I considered ordering it online and shipping it to my house. The shipping costs (for me) ended up being $139.
Of course, I'm not going to pay nearly three times the price of the product to ship it to my house. But Ikea doesn't care about that. They're not trying to sell paintings. They want me to buy an entire bedroom set. And look what happens when I do.
After I add a bed, mattress, dresser, and wardrobe to my cart, the shipping stays at $139 for all of it (including the picture). That seems a lot more reasonable.
It would seem even more reasonable if I was making the purchase in the store. The perception in-store is a lot different from a customer sees online. While at an Ikea store, I'm thinking that there's no way I can fit all this stuff in my car, and so Ikea is doing me a great favor by shipping it to my house for just $139.
But it's hard to escape the feeling that you're being taken advantage of when you pay shipping for an online purchase. There are just too many online retailers who offer free shipping for anyone to get away with charging an arm and a leg.
Shipping Speed Matters Too
Customers also care about how long it takes for the product to ship. eBay recently estimated that when sellers add same or one-business day handling time, they see their products sell 8 percent faster. Businesses who add more shipping options will sell items 11 percent faster.
Starting this summer, eBay sellers who guarantee a delivery date within three days of an item being ordered will be prominently listed in search results.
The increased exposure is an obvious draw for sellers, but there's significant risk involved. If a seller's guaranteed item gets to the customer late, then the buyer gets a refund on the shipping cost. You can guess who foots the bill for that.
eBay's new shipping policy is clearly in response to Amazon's two-day shipping option, which is free for its Prime customers. What sets eBay's apart is the "guarantee."
Nothing happens when an Amazon Prime product takes longer than two days to arrive. But with eBay's new program, the customer either gets their shipping charge refunded, or when the shipping was free, the customer can request a coupon for savings on a future order. Or if they want a refund instead, they can ship it back to the sender at no cost.
Whether you think eBay's Guaranteed Delivery program will take off or not, there's no denying that today's consumer expects a quick delivery option.
Online sellers will continue to shift toward fast and free shipping. You don't want to be left behind.
Final Thoughts
It's our opinion that you should always offer some sort of a free shipping option. Whether it be as a promotional tool, after a minimum threshold is met, or through a membership program, customers expect free shipping when shopping online.
You should also be as transparent as possible about your shipping costs and shipping options. Don't wait until the end of the checkout process to tell the customer how much they need to spend on shipping.
We hope these tips help you figure out a good shipping policy for your business. As always, feel free to reach out with any questions you may have.