How Secure Are Your Office Computers?
We offer eight tips to help you stay better prepared against the world's worst cyber-criminals.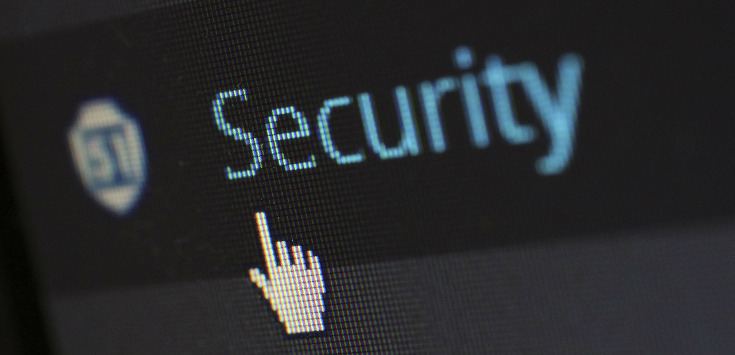 A hospital in Wichita is still reeling from a cyber-attack it suffered last week. The Kansas Heart Hospital fell victim to ransomware -- a software that encrypts all the files on your computer and then demands a ransom to unlock them. They paid the ransom, but according to reports, the hackers only gave back partial access to the files before demanding more money to unlock the rest.
Request Funding Today*
By clicking "Get Started", I consent and agree to the
Privacy Policy
and
Terms of Site Use
.
*By filling out the form above, you will be routed to Lendza's funding request form.
Fortunately, the attack didn't jeopardize the hospital's patient files, which would have made the situation much worse. But they could have avoided the bad situation altogether if they had better computer and network security in place.
It's not just hospitals that are being targeted. Major companies like Sony, LinkedIn, and Target have recently fallen prey to hackers. Since small businesses can be even more vulnerable, here are five cybersecurity tips to help you keep your company out of the hands of today's cyber-criminals.
Tips for Keeping Your Office Computer Secure
1. Back-Up Everything
If the Kansas hospital had a proper backup system in place, then the ransomware attack would have been a lot less effective. You can learn from their mistake. We recommend using a cloud storage option that automatically backs up your data as you save it on your physical machines.
There are several companies out there that offer this type of service. Some of the most popular options are Microsoft Cloud, SugarSync, Dropbox Business, and MozyPro.
If you go with an option that doesn't back up everything, you'll need to choose which files to save. Here's where you should start:
Spreadsheets
Word processing documents
Databases
Financial files, including accounts receivable and payable files
Human resources files
Remember, saving your files in more than one place can be a lifesaver if the worst ever should happen.
2. Teach Your Employees
Your employees are your greatest assets as well as your biggest liabilities. That's especially true when they're using their computers. So be sure to establish clear cybersecurity rules.
We recommend creating a thorough cybersecurity plan that's unique to your type of business. After you develop a good set of rules, you'll need to go over them with your employees. Here are a few basic rules to help you get started:
Have your employees set up their computer with a password, and then make sure they lock their computer whenever they aren't using it.
Download reliable antivirus and antispyware software on all of the computers in your office. Then make sure to regularly update and run the software.
Discourage your employees from visiting unsafe websites on their work computers.
Tell your employees to be extra careful when opening email attachments or clicking on links in emails, as these are two of the most common ways malware ends up on a computer.
If your office doesn't currently employ an IT specialist, it might be time to have one come in and check out your computers. They can help you set up new antivirus and antispyware programs if you don't have them already, check to make sure all your drivers are updated properly, look for any security holes in unpatched software you might be using, and suggest any necessary improvements to your cybersecurity plan.
3. Know Who Accesses Your Machines
Cyber-thieves will sometimes hack into one business to access another. So you should consider which businesses you have relationships with and who might be more vulnerable to an attack.
If you feel like there's a chance some of your less reputable partners are more risk than they're worth, it might be time to cut ties with them.
You should also keep in mind that businesses might stop working with you if they think you are a security threat.
4. Hide Your Wi-Fi Network
You don't want to risk someone hacking through your Wi-Fi to access your computers. So consider this when setting up your office's Wi-Fi:
It's a really bad idea to use your company name as the name of your Wi-Fi network.
Even if you don't use your company's name, it's always dangerous to broadcast your Service Set Identifier (SSID).
It's better to hide your Wi-Fi network name so that it's harder for strangers to find it.
Be sure to use a strong password for login.
Leaving your Wi-Fi open is like leaving the front door open when you are away. It just doesn't make sense.
5. Think Like a Criminal
One of the reasons big companies keep getting hacked is because cyber-criminals are always adapting to the latest security protocols. There is a way to beat them. You just have to stay one step ahead.
Put yourself in the shoes of a cyber-thief and try to figure out how you would break into your system. This will help you better fortify your security. If you don't have time to foolproof your system and keep up to date on the latest hacks, it might be time to hire a full-time IT specialist.
6. Wipe Your Old Devices
Now that you have a sleek new device, you won't need the old one anymore. It's smart to sell your old devices as soon as possible, to make sure you get the highest price for them (your older model will drop in value quite a bit as new models are announced and released in the spring).
We suggest you get rid of them fast, but not too fast. You'll want to wipe your sensitive data off of them first.
If you're not sure how to get rid of all your sensitive personal data, you're not alone. Recently NBC Nightly News bought several used electronics online and then tried to see how much data they could recover from the devices. Without much trouble, they were able to pull names, phone numbers, addresses, Social Security numbers, and more from the devices.
This kind of information can make it possible for criminals to steal your identity and cause you a whole lot of trouble.
It's best to nip this in the bud and appropriately wipe your data before you sell your old devices. Depending on the device, there are different steps you will need to take.
If you're selling a laptop or PC, you might want to remove the old hard drive, destroy it, and replace it with a new one.
For cell phones, you should encrypt your data. Then the only way to access your data will be with the encryption code, which hopefully the buyer won't have.
For more tips on how to get your personal information off your devices before selling them, read this informative article from Consumer Reports.
7. Invest in Security Software
In this day and age, it's essential to have a top-tier Internet security program running on your device.
We're sure you knew that already, but you'd be surprised how many small business owners procrastinate setting up Internet security on their new computers. That's not smart. This should be one of the first programs you install on your new device.
There are usually great sales going on for security suites during this time of year. So make sure you're saving at least 50-percent on whatever package you end up choosing.
After you install the software, set it up for automatic updates. Ideally, it should run in the background without you needing to scan and update it.
8. Monitor Your Accounts
Even the most prepared will sometimes fall prey to a cyber-criminal. Don't beat yourself up about it – these crooks are always innovating their attack plans and are often a step ahead.
To have a fighting chance against them, you'll need to monitor your accounts and look for suspicious activity proactively. This is especially important during the first few weeks you're using a new device.
Other Tips to Keep You Safe
Here are a few important steps you can take to try to prevent identity theft:
When you're using your device in public, keep an eye out for "shoulder surfers" who will peek at your personal information as you enter it.
Virus detection software isn't always enough. You may need to install a firewall to keep your network safe.
It might be a good time to update all of your passwords. Use a password generator to create complex passwords.
The main point is to keep your head up, stay alert, and be as safe with your digital information as you are with the paper files you keep in your office.
What to Do if You've Already Been Hacked
We hope these tips help keep your office safe against today's savviest cyber-criminals. If you do end up getting hacked, there are a few things you should do right away:
Reset all of your passwords. If any of your work passwords are the same as the ones you use for personal accounts, you should definitely reset those too. Don't forget to reset the passwords for any accounts a hacker may have been able to access with the information they got from another account.
Run your antivirus software as soon as possible. Make sure it's updated.
If you've already been locked out of your accounts, you should contact customer service and prove that you're the rightful owner. Those security questions you set up could be the difference between you getting access back or not.
Keep a close eye on your money and be extra vigilant about checking your financial accounts. This is likely where the criminals will be heading first.
Let your clients know that you were hacked and that they should double-check and make sure their accounts are safe.
If you do fall victim to identity theft, it's important to get an identity theft report as soon as possible. This report is made up of an ID theft affidavit that you'll get from the Federal Trade Commission, as well as a police report that you'll get from your local police department. These documents are needed when dealing with any company or bank with fraudulent accounts set up in your name.
Depending on the severity of your situation, you may also need to let other organizations know about your identity theft. Consider informing the major credit reporting agencies, individual retailers, and anywhere you have an account.
Like in many things in life, a good defense is the best offense. As you actively prepare for the worst, you'll be a less obvious target for cyber-criminals. Start now.