Small Business Loans in North Carolina
What you need to know when looking for small business loans in North Carolina. We look at our favorite lenders in cities like Charlotte, Raliegh, and Asheville.
This week the NBA decided to pull the All-Star Game out of North Carolina. We won't comment on the politics, but we wanted to note the economic implications. The NBA's decision is sure to negatively affect many small businesses in the Charlotte area, since the NBA All-Star Game would have brought a lot of money into the city via tourists.
Request Funding Today*
By clicking "Get Started", I consent and agree to the
Privacy Policy
and
Terms of Site Use
.
*By filling out the form above, you will be routed to Lendza's funding request form.
According to the Charlotte Observer, tourism experts have guesstimated that without the tens of thousands of tourists flooding in for the game, the Charlotte region will miss out on upwards of $100 million.
If you own one of the restaurants, hotels, or other tourist hotspots in the Charlotte area, you are probably pretty upset with the NBA's decision. We feel for you. While we can't convince NBA Commissioner Adam Silver to change his mind, we might consider small business loans in North Carolina․
There is more good news on the horizon. The All-Star Game could be back in Charlotte in 2019. But until then, if you're dealing with a gap in your cash flow, you may need to request some small business funding.
Even if the NBA All-Star Game wouldn't have affected your business one way or the other, you may still need an influx of working capital. You may be wondering how this type of funding works in your area. North Carolina business funding is a lot like borrowing money in other states.
There are many different financial products you can choose from. The trick is to find the one that makes the most sense for your company. We recommend investigating options with low APR first. If you don't qualify for those kinds of funding, you'll still have other options available. They just may cost you more in terms of interest or factoring rates.
Top Cities in North Carolina and Their Lenders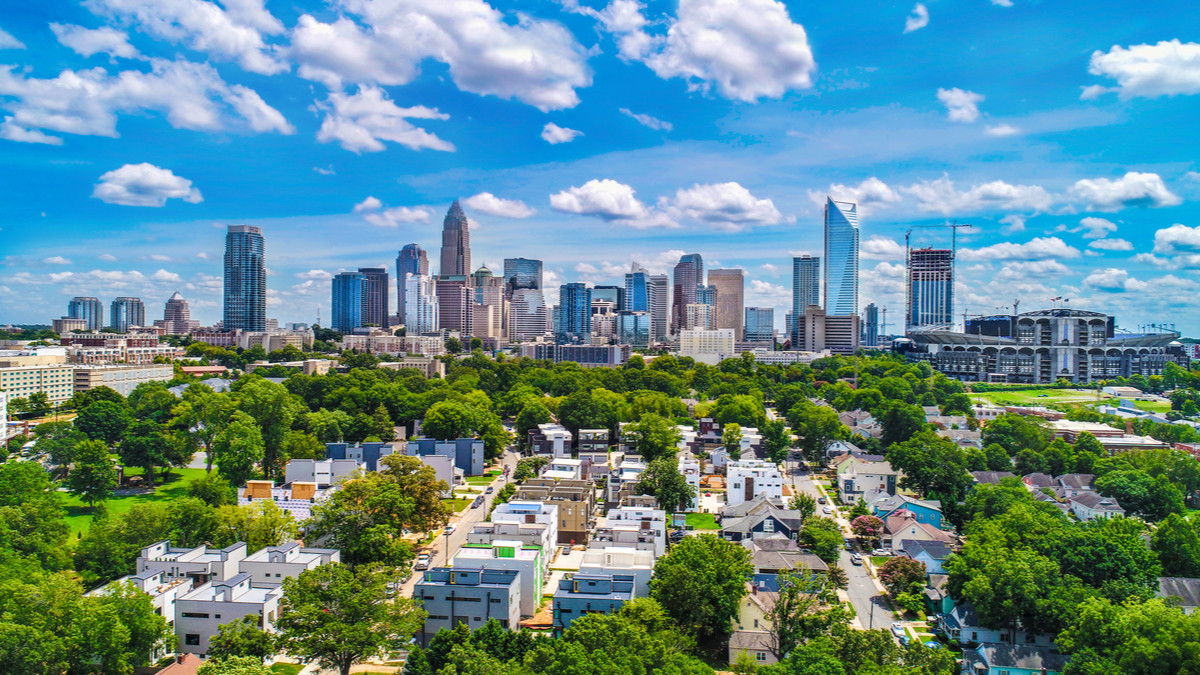 Depending on what type of loan you are looking for, North Carolina offers a variety of lending institutions.
Here are a few reputable lending companies in North Carolina. This list includes SBA 7(a) Lenders, 504 Certified Development Companies, and SBA Microlenders. To see the full list, visit U.S Small Business Administration.
Aquesta Bank – Aquesta offers both business and personal loans.
Main office 704-439-4343
After hours 877-266-5556
aquesta.com
Cadence Bank – Cadence Bank offers commercial, business, and personal loans.
800-636-7622
cadencebank.com
Harvest Small Business Finance – Harvest Bank offers SBA 7A loans and Interest loans.
(949) 534-0240
harvestsbf.com
MVB Bank – MVB Bank offers business and personal loans, including small business loans in North Carolina.
844-682-2265
mvbbanking.com
Economic Insights
Tourism is a major piece of the economy in North Carolina – and it isn't just basketball fans visiting the state. Millions of visitors come to see the Appalachian Mountains, Great Smoky Mountains National Park, and other beautiful sites. The state is known for its beaches as well as its snowy mountains which are home to well-attended ski resorts.
So even without the NBA All-Star Game, North Carolina should still receive plenty of tourists in 2017.
Important Points to Remember About Small Business Funding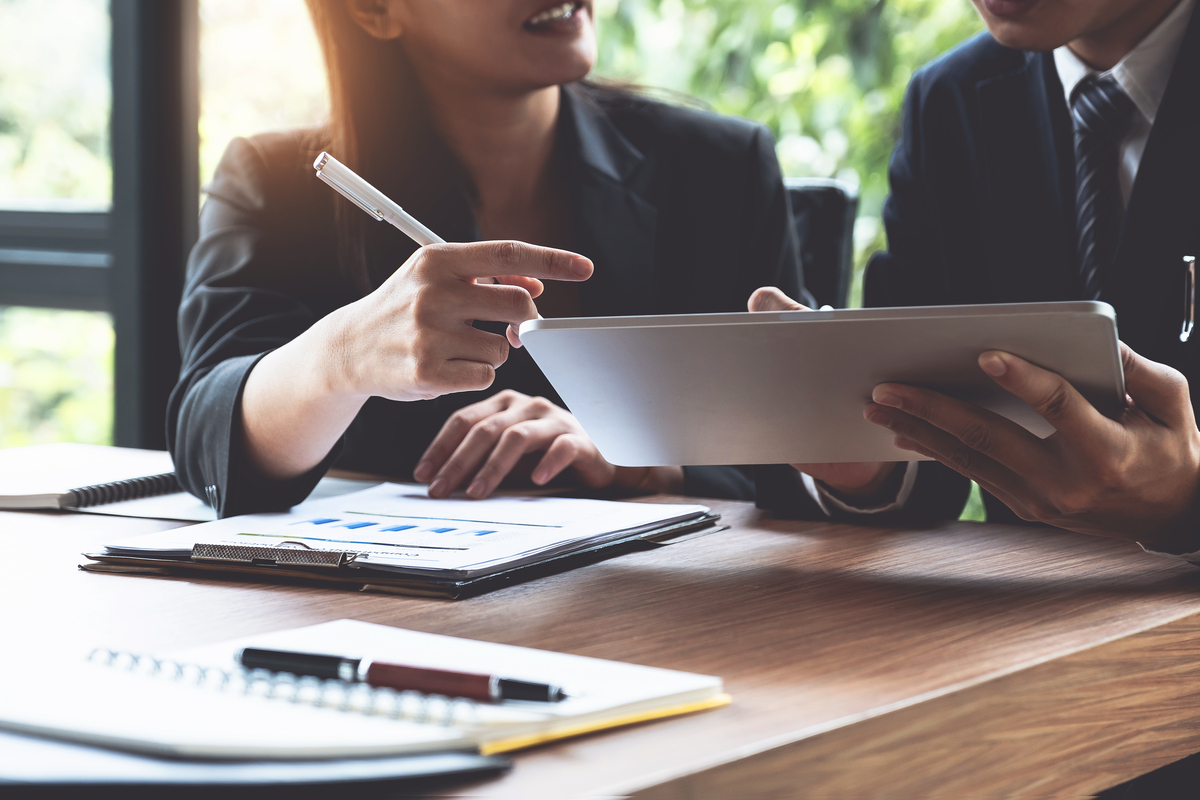 A smart place to start looking for small business loans in North Carolina is at one of your local banks. That's why we want to show you a list of Charlotte's largest banks. Don't worry if a bank loan is not an option for you. There are other ways to get money for your company, which we'll discuss later in this article.
According to BizJournals.com, these are the five biggest banks in Charlotte, North Carolina:
Bank of America Corp. – With only 53 BOA branches in the city, there are actually other banks on this list with more physical locations in Charlotte. But BOA makes up for that with a commanding 70% local market share (as of June 2015).
Wells Fargo & Co. – With nearly as much total bank assets as BOA and over 40 more branches, Wells Fargo only gets about a fourth the amount of deposits. It's still the second largest bank in the city.
BB&T Corp. – The rest of the banks on this list combine to make up less than 6% of the market share. But with 89 local branches in the Charlotte area, BB&T may have a location convenient to you.
First Citizens Bancshares Inc. – First Citizens Bank's website provides an easy-to-navigate business section with products for equipment finance, SBA loans, online payroll, insurance, and more.
Fifth Third Bancorp – According to some online reviews for this bank, some customers have complained about paying higher fees than they expected while using this bank. It should be noted that all of the banks on this list have received poor reviews at one time or another.
You may also have luck at other local funding providers. If you have already exhausted these options, or if you are looking to save time by getting connected with a provider right now, we might be able to help.
How Lendza Can Help
At Lendza.com, we ask you for a little bit of information about your business, and then we try to connect you with a provider that can provide you with the funding you need. This can help you save time.
Consider a Personal Loan in North Carolina
Sometimes small business funding isn't the right fit. Many of our providers don't work with startups. If your company is just starting out and you struggle to find small business loans in North Carolina, you may have more luck qualifying for a personal loan.
Getting a Good Rate from a Bank in North Carolina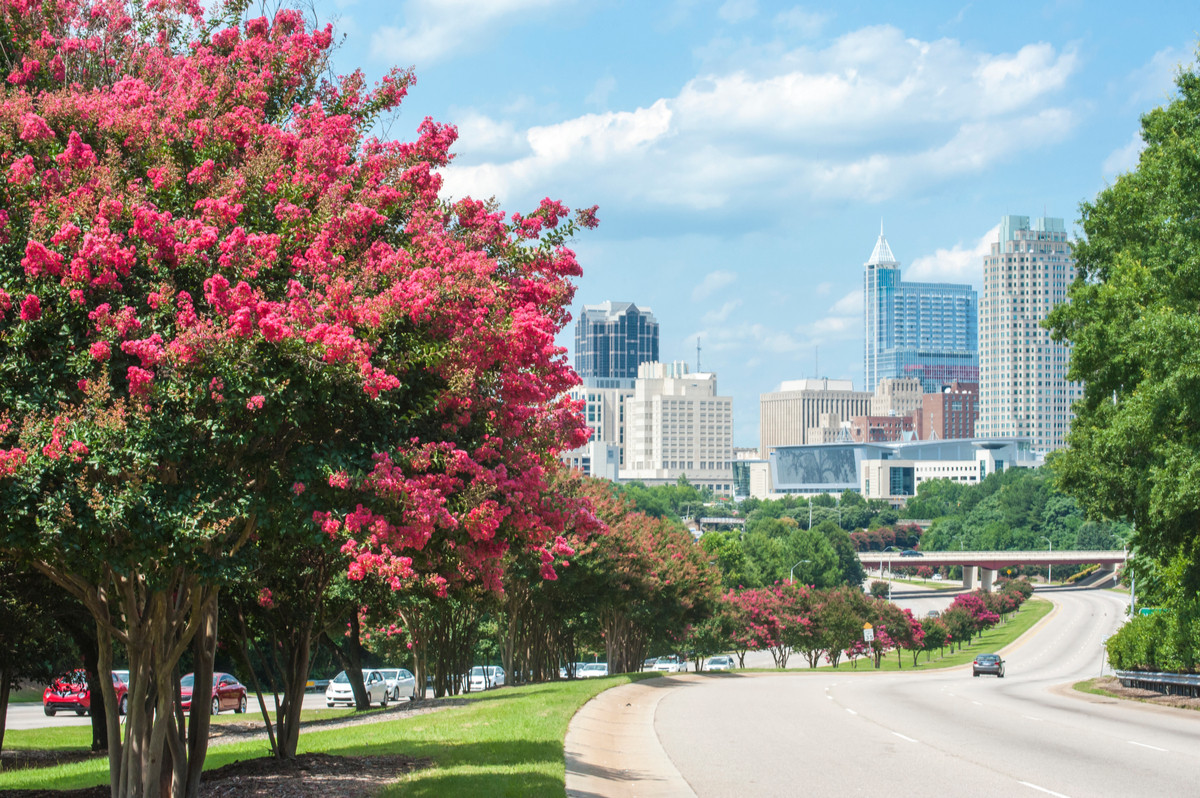 The search for reasonable bank rates has always been a tough task. As many are aware, a good interest rate depends largely on the applicant, although the bank does play its own role. While there are many reasons why a loan may be right for you, a good interest rate is definitely a winner.
Low annual percentage rates are a splendid thing to come across, since the smaller the APR, the less money you will have to pay. Here are some facts to know about small business loans in North Carolina and lending practices.
In North Carolina, the maximum interest rate allowed by law is 8%. However, consumers and creditors can contract for a higher rate if need be. Take the following steps to try to receive a better rate.
North Carolina has strict laws when it comes to predatory lending. In order to avoid falling victim to these lenders, be sure to stay away from door-to-door sales or telemarketing calls related to loans. Beware of lenders who guarantee you a loan regardless of your financial state and credit history. These are important factors that cannot be overlooked when applying for a loan.
When searching for a lender, be sure to shop around with several lenders, check with brokers and financial institutions for the best loan offers around North Carolina, and make sure the lenders you are working with are licensed. This is to avoid giving away personal information to scammers.
Consider What You Need from the Loan
For the sake of working out the best loan rate for you, you must always set first how much you need to borrow and how long it will take you to repay the sum. Once you have a certain amount in mind, you should compare the various lenders' rates and terms. A comparison of how much lenders charge for the same amount can help you choose the most affordable rate. If, in any case, you are not entirely sure about how much you will need to borrow, there are various online tools ready to help you compare and contrast the many offers for different amounts. Tools like these will help calculate the approximate rates and size on monthly repayments and how long it will take you to pay back the loan. Remember, the longer you borrow a cash amount, the more it will cost you to pay it back.
Check Your Credit Score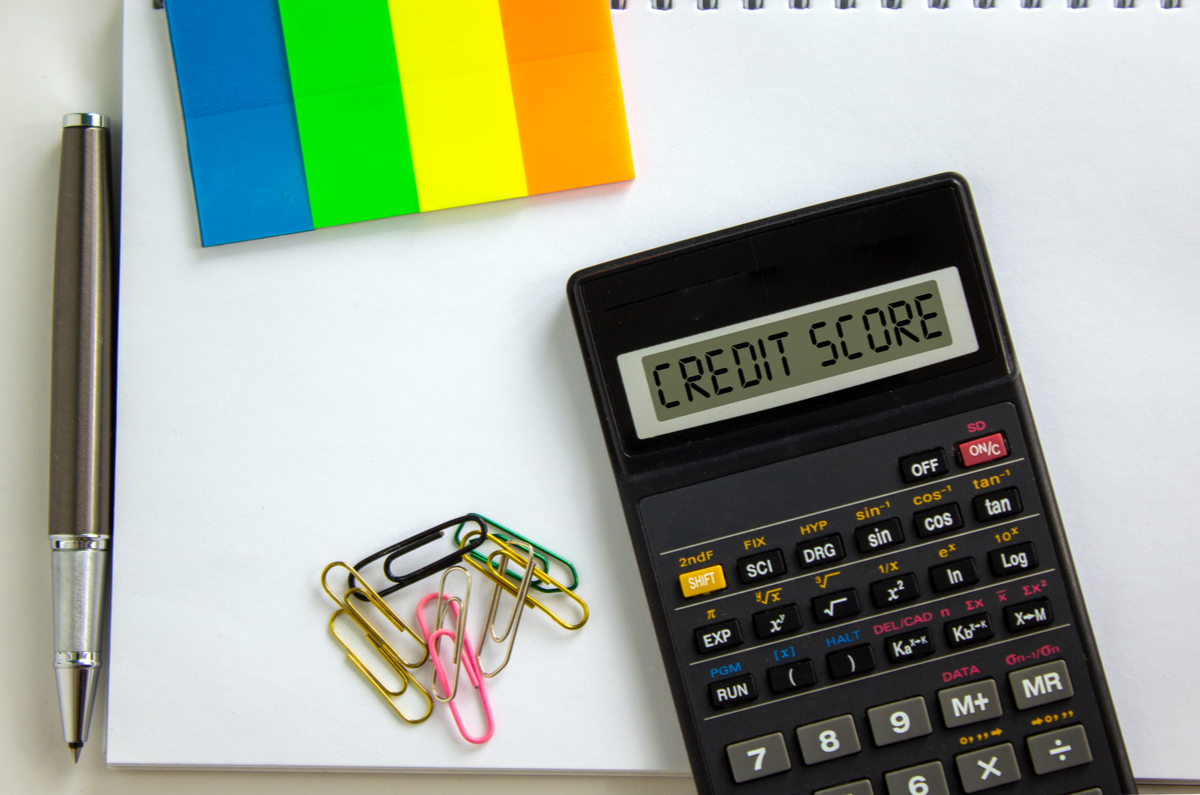 Although it is generally agreed that the higher credit score, the better chances you will get the loan, some financial institutions offer certain loan products to lower credit score holders. However, the key difference here lies within the rate provided. High credit score holders often receive better loan rates than others. In order to receive better rates, there are a few measures that you can implement to maybe improve your credit score.
Use your credit card less than usual. It is essential to keep your credit card balance much lower than your credit limit.
Review your credit score report and stay on the lookout for any errors. Although it is unlikely, it is important to look over your credit report meticulously and correct any mistakes that may have occurred.
Try not to apply or take out more than one loan at once. Applying for too many credit lines in a short amount of time can harm your credit more than you realize. Hard searches are implemented on your account, leaving behind a mark on your report.
Make sure to pay your bills on time. Holding responsibility for your dues is perfect to set forth a stand-up debt control for your lenders. An overflow of unpaid expenses is a fear factor for lenders.
Each bank or lender will make a different decision when giving you a loan, so try not to get carried away and take out the first loan you see. Some will offer a much higher rate of interest than others, so it's worth shopping around.
Also, remember that loans aren't just about interest rates. It's great if you're eligible for a loan with a low-interest rate, but it may be worth studying the other features of the loan. For example, will the lender let you pay back the loan early if you want to, or are there handling fees that you may have to pay? This may make certain loans more expensive than others, so it's an excellent way to compare similar loans.
Give yourself plenty of time. Various banks and lenders will report different decisions when issuing a loan. Some may offer high rates with benefits; others may present lower rates with questionable terms. Searching for a loan is a long, tedious job in North Carolina, which is why it is always better to give it some time.
How to Compare Business Loans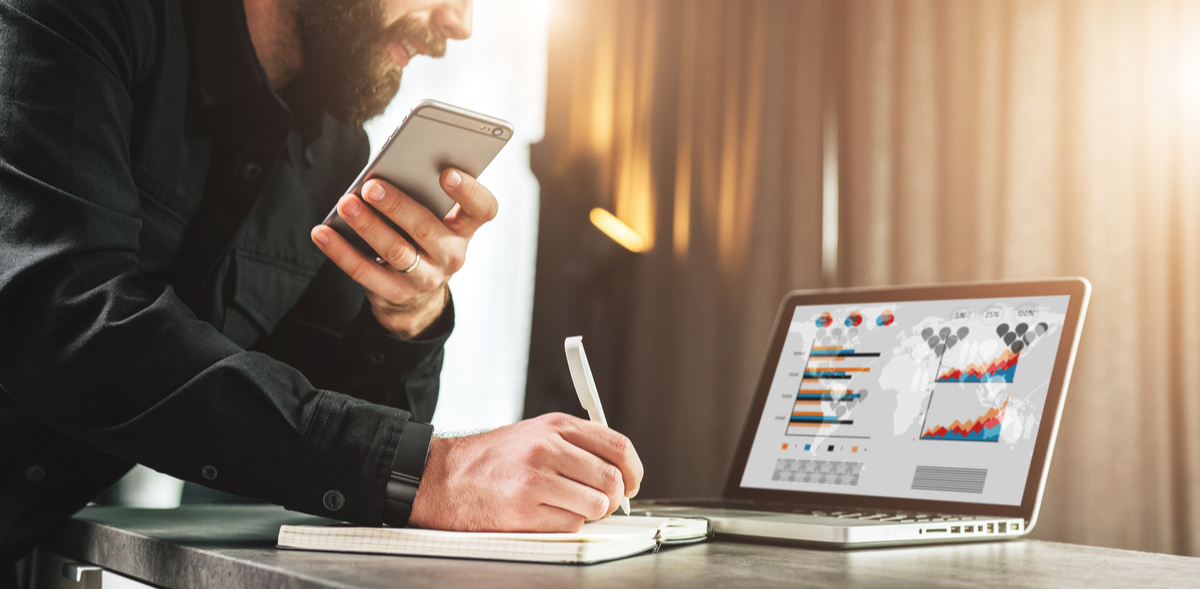 With a process commonly known as prequalification, lenders will take it upon themselves to estimate the interest rate which you will receive. These are results drawn from a soft check which will not show on your score. This will permit you to get interest rates from a wide range of lenders and better understand your likelihood of getting good rates. When you are considering various offers, make sure to compare the following factors:
APR
The annual percentage rate includes both the interest rate and fees; this will help you understand your loan's total cost.
Loan Term
The length of time by which you pay your installments is an important factor in loans. Shorter loan terms indicate cheaper APRs.
Discounts
It may be optimal to first start your loan application at banks where you already have an existing account. This may initiate a discount qualification.
Monthly Payments
It is essential to understand how much your monthly payments will help you better budget your income.
Fees
The APR should give you an idea of the cost of small business loans in North Carolina, but be on the lookout for other fees, such as late fees and penalties.
Final Thoughts
It's hard to run a business without money. Ideally, you'd be generating a steady flow of income yourself. But with cash flow gaps all too common in today's economy, sometimes a funding request becomes necessary. We hope you're able to find the funding you need. We'll do everything we can to help you get it.