What to Consider Before Moving Your Business to a New State
Some states have lower taxes, more funding resources, a higher density of talent, and other perks for small business owners.
Business Tips
July 21, 2017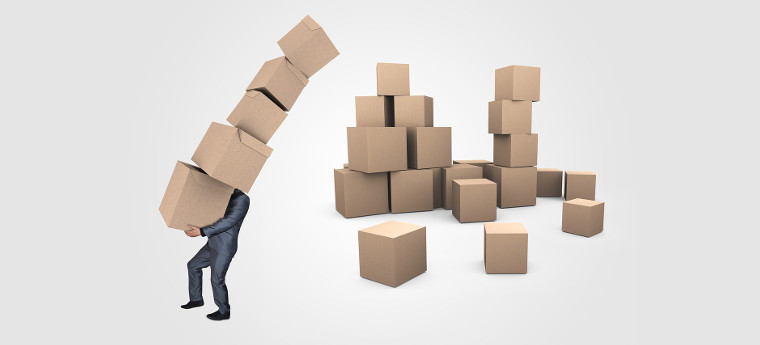 If your state isn't doing enough for your small business, it might be time to set up shop somewhere else. Let's look at some of the reasons small businesses are packing up and moving to greener pastures.
Taxes and Cost of Living
What do Texas, Nevada, Washington, South Dakota, and Wyoming all have in common? Besides having a relatively low cost of living (minus Washington), these are the five states in the U.S. that don't have an income or capital gains tax for corporations or individuals.
Request Funding Today*
By clicking "VIEW FUNDING OPTIONS", I consent and agree to the
E-Consent
,
Privacy Policy
,
Terms & Conditions
.
*By filling out the form above, you will be routed to Lendza's funding request form.
Fewer taxes means more take-home money for you and your employees. Combine that with a lower cost of living (again, except in Washington), and you have a recipe for increased profits.
State Grants and other Programs
The top states for small businesses get that way by offering a healthy financial environment where companies can thrive. One way for a state to do that is by pouring money into companies through grants and other programs.
Less Regulation
It can be expensive to run a business that's heavily regulated by the government. Every dollar you spend to jump through legislative hoops is less you'll have to move your product.
Some states haven't reviewed their small business laws for decades. They add new regulatory burdens on top of old ones, making it very difficult for entrepreneurs to operate.
Fortunately, there are states that proactively look for ways to ease the regulatory burden for small businesses. Tennessee is known for its straightforward rules. Other business-friendly state governments include Alaska, Indiana, Missouri, Kentucky, and North Dakota.
Financing Sources
You need money to make money. Sometimes that requires taking out a loan. When your state has more loan sources (think: bank branches, angel investors, venture capitalists, etc.), then you might have a better chance getting approved for funding.
If you live in one of the states with fewer loan sources, you still might be able to find an alternative lender online. You can get started right here.
Online lending for small businesses is a growing industry. Like the personal loan market, it's filled with a wide variety of financial products. Some are better than others. Many are expensive.
It helps to live in a state with a wide variety of funding options. That way you might be able to choose between a few different products, and then hopefully find one that's affordable.
Employees
When moving your business from one state to another, you need to consider where you'll get new employees, since not everyone on your team will make the trip.
If you move into a community that's light on talent, then it will be more difficult to find workers for your business. It might also be more expensive.
States with solid higher education programs are effectively churning out new business professionals every year. Many of these graduates get funneled into nearby businesses that capitalize on the younger, cheaper talent.
The Case Against Moving
So, why doesn't everyone move? Well, there are some downsides:
The weather – Some business owners are willing to sacrifice a little profit to live somewhere with great weather. It stays uncomfortably hot in Texas for a lot of the year. South Dakota and Wyoming have cruel, unforgiving winters that locals like to say "keep the riff-raff out."
People have less money to spend – When you live in a state with lower wages, that means all the other employers are paying their people less, too. There's less money to go around, and so you might not be able to charge as much for your product.
There are fewer people – Texas has some of the biggest cities in the country. But Wyoming has twice as many cows as people. South Dakota has three times as many cows as people. Fewer people translates to fewer customers for you.
Active venture investing communities don't exist – New York and California is home to many investors. This type of capital is not as available in other states, which makes it more difficult to find funding.
If you run an online company (one that doesn't generate profits from local customers, and one that can hire remote employees), then you might be immune to some of those issues.
Final Thoughts
Before you move your business to a new location, it helps to do some serious research. Find out how your new competitors are doing. If they are struggling to survive, then you might be subjecting yourself to a similar fate.
Moving your business headquarters to a new state is a very big decision. We hope this short article has helped in some way. If you have any questions or are ready to request funding right now, we would be happy to help.