Guide for Getting Loans for Nonprofit Organizations
Learn more about loans for nonprofit organizations and the alternatives. Find financing options, steps to get a loan, and tips on how to use the funding.
As many directors of nonprofit organizations know (or soon come to realize), generating cash flow for their organization is no small task. No matter the type of organization you run, you need money to make the wheels turn. This is an unfortunate truth that makes running a nonprofit organization so difficult. There are thousands of great ideas for nonprofits, but only a few can stand the test of time. This is because nonprofits rely so heavily on community support as a source of cash flow. Almost every public or private nonprofit organization conducts fundraising efforts for this reason.
Request Funding Today*
By clicking "Get Started", I consent and agree to the
Privacy Policy
and
Terms of Site Use
.
*By filling out the form above, you will be routed to Lendza's funding request form.
If your fundraising efforts aren't cutting it, don't despair; there are still some steps you can take to find financing. Below, we'll walk you through your options, as well as explain the reasons behind common problems nonprofits face when it comes to finding loans.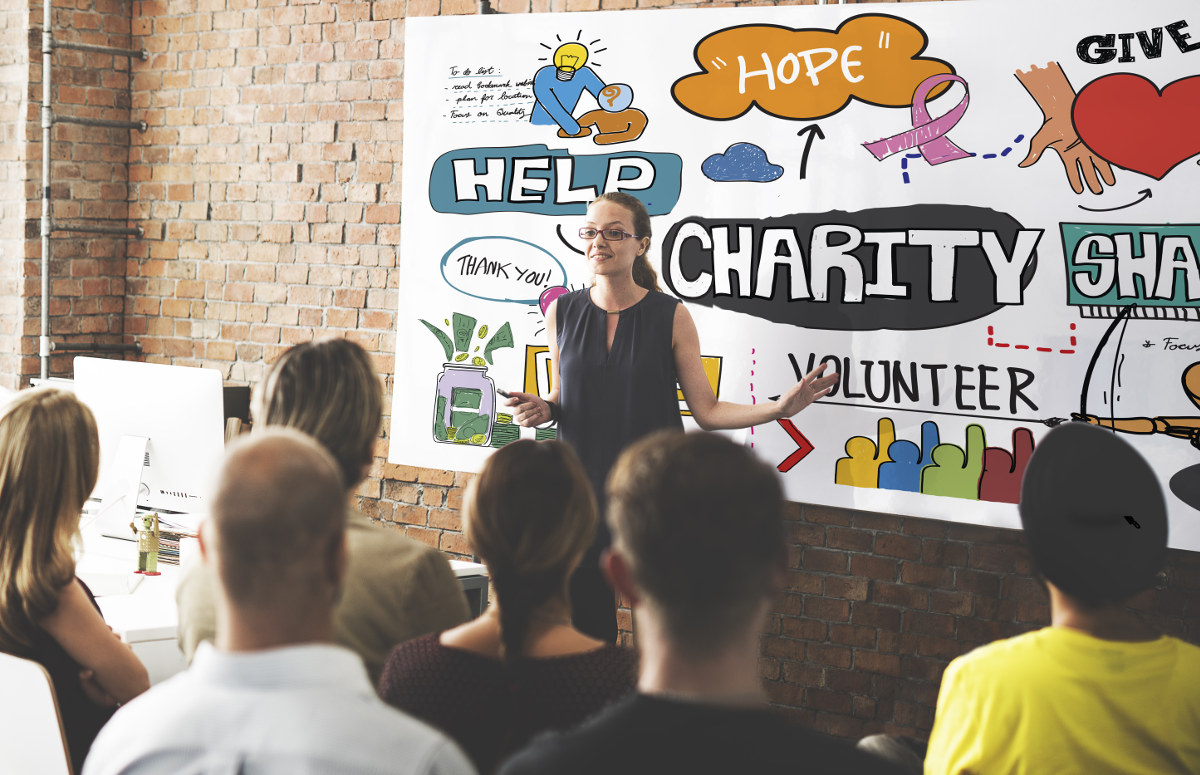 What to Know About Nonprofits
Nonprofits are entities that focus on effecting social change for the public's benefit. Charitable nonprofit organizations can be based in any number of social sectors and deal with various issues such as health, education, race, politics, or economics. According to research by Statista, there are up to 1.5 million charitable nonprofits across the U.S.
Many nonprofits are classified as 501(c) organizations. This is a particular tax category that exempts these organizations from paying federal and state income tax. It also grants special privileges, such as tax-deductible donation status. This means that donors can write off donations on their income taxes.
There are 29 subcategories of 501(c) nonprofits, from 501(c)(1) to 501(c)(29). What category a nonprofit falls under depends on its purpose. The most common type of 501(c) nonprofit is a 501(c)(3), which the U.S. government defines as an organization whose primary activities are charitable. A charitable nonprofit encompasses organizations that are religious, educational, scientific, literary, prevent cruelty to children or animals, or public safety-concerned in nature.
When Nonprofits Might Need A Loan
Just because your organization doesn't turn a profit doesn't mean it shouldn't be run as a business; many of the same basic rules apply to nonprofit directors and small business owners alike. For instance, the principle that you need cash flow to continue operations still holds true. Without a source of financing, neither small business owners nor nonprofits would be able to use their capital to benefit the communities they serve.
The unfortunate reality is that income for nonprofits is often unstable. Many times, nonprofits are only able to operate with donor support. Even with heavy marketing and fundraising efforts, cash flow from donations can be wildly unpredictable. Therefore, nonprofit directors must constantly be on their toes and manage their capital smartly. One way to do this is through a working capital loan.
Loans have a negative connotation, but sometimes they are an unavoidable part of running a business. For instance, some nonprofits make mortgage loans. Whether or not taking out financing is a good idea depends on the circumstances within your organization. There are situations in which loans for nonprofits cannot solve a revenue problem and instances when it can.
When is a Loan a Good Idea?
Before looking for loan financing, first, ask yourself:
Why does the organization need a loan?
Will the organization be able to pay this loan back?
Ask yourself these questions to identify where your organization is having trouble. From there, you can strategize how to fix these issues.
Maybe you've lost your tax-exempt status and are up to your neck in property taxes. Maybe a natural disaster destroyed your facilities. Or, perhaps your membership is declining, and donations are at a low. Whatever the reason for your need, it's essential to understand whether this is a one-time or a recurring problem.
Keep in mind that loans, especially high-interest, short-term loans, are not a solution for the long term. A consistent problem may be better addressed through other avenues, like boosting your fundraising efforts and visibility or engaging more with the community. Either way, a borrower will likely require increased donor support to pay back small loans for nonprofits.
Financing Available to Nonprofits

Banks and Credit Unions
Nonprofit Loan Funds
Community Development Financial Institutions (CDFI)
Small Business Administration (SBA) Microloans
Business Line of Credit
Coronavirus Aid, Relief, and Economic Security (CARES) Act
All of these are considered small loans.
*As of June 16, 2020, an eligible nonprofit can apply for an SBA Economic Injury Disaster Loan (EIDL). An eligible nonprofit was also apply for the second draw PPP loan through the Paycheck Protection Program. A PPP loan application was only accepted until May 31, 2021. Some nonprofits may qualify for PPP Loan forgiveness. PPP borrowers, CARES Act borrowers, and EIDL advance borrowers will need to apply online through the corresponding government website.
How Can Nonprofit Loans Be Used?
Note that what you can use a particular business loan for depends on the nonprofit lender's terms. For instance, a bank lender might approve credit to be used for acquiring new property or for working capital, while a PPP loan can only be used for payroll costs.
Here are a few examples of common ways a nonprofit borrower can use loan financing:
Address a cash-flow gap.
Make a big purchase.
Fund an opportunity.
Consolidate debts.
Steps to Getting a Loan
Unfortunately, obtaining a business loan for your nonprofit organization is typically a bumpy road. Still, if you've determined that a bank loan, SBA loan, PPP loan, EIDL loan, or other business loan is your best option and you are determined to find one, there are some steps you can take to increase your chances of being approved.
1.Know what lenders look for.
First, it's important to understand what lenders are looking for in the approval process. That way, you can tailor your pitch to their needs. Lenders' requirements will differ depending on what route you choose. For instance, the requirements for a line of credit or bank loan will vary from requirements for an SBA Microloan. Every loan program is different.
Every lender you apply to will want to know your credit score. Maintaining an excellent credit score is crucial to receiving nonprofit loans at financial institutions, no matter where you apply. Another thing that a bank and credit union lender will look at is revenue. Nonprofit financing can be rejected outright for not making enough working capital. This is because lenders want to be confident that the organization can repay the debt within the loan term.
2.Create a budget.
If you don't already have a budget, you need to create one — especially before applying for a business loan. Not only will a budget allow you to visualize the financial state of your organization, but it will also help you prepare for future expenditures. Most importantly, a budget will help you determine whether you can afford loan financing.
3.Create a business plan.
A business loan provider will want to know why you need the money and how you plan to repay it. Organizations must show how they could benefit from some additional funds by defining the reason for the business loan and how they intend to repay it in a business plan.
Your business plan should point to your past successes and detail where your organization gets its revenue. It should also include your organization's budget.
Note that it may be more challenging to get funding for risky ventures like a new initiative if you can't demonstrate that it is essential to your operations or that it will be a worthy financial investment. If you're searching for funding for a new program, make sure you are as confident as possible that the benefit outweighs the risk.
4.Consult a financial advisor.
Many organizations treat this as an optional step, but it shouldn't be. Before submitting a loan application, it's always a safe plan to consult a financial advisor. Look for a financial advisor that works explicitly with nonprofits. They should be able to tell you where your problem is if you're unsure and point you in the right direction. They can provide a fresh, outside perspective and may know of funding opportunities you were unaware of or hadn't considered before.
Borrow Smart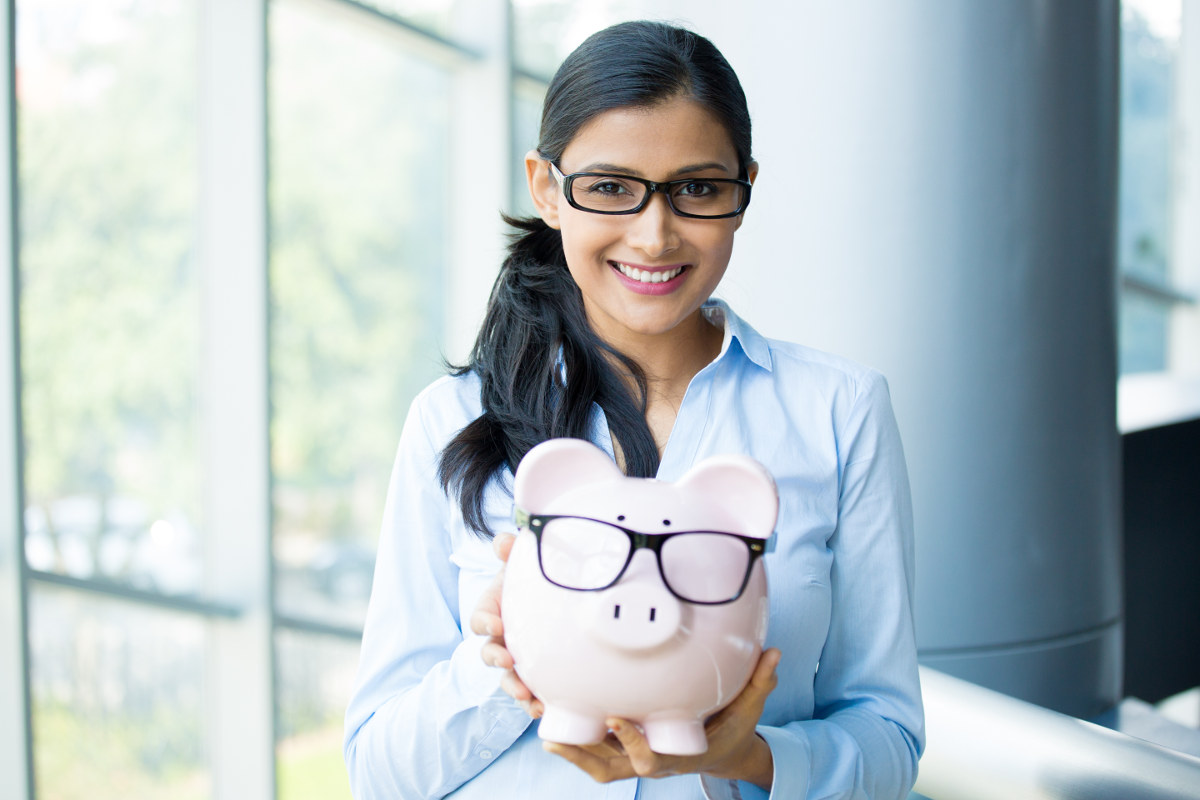 Many businesses thrive while borrowing money. However, you can make a bad situation worse by taking out credit if you are unprepared and unaware of the conditions that come with it.
Consider how, and if, the credit will improve your finances overall. If you're borrowing the money to deal with debt without addressing the root of the debt, then you might be setting yourself up for failure.
Creating a budget to help plan out your monthly expenses can highlight areas with gaps in spending and financial problems.
You have a better chance of getting a nonprofit business loan if you find a nonprofit loan program that specializes in your niche. You should also search for loans that will fulfill your needs, whether that is working capital, payroll expenses, gross receipts, or cash flow.
It's the same logic you use when going after government funding; you want to find financing built for you.
In addition to finding the right fit, choosing a lender who offers a low-interest rate is vital. An urgent need for money can lead to making rushed decisions. But hurried decisions don't always have the most productive results. If you accept the first offer you receive, it may end up costing you more in the long run--especially if you find you can't repay it and must roll over the loan proceeds. Instead, shop around. It's better to wait until you can compare a few different offers. Then, you can choose the one with the lowest interest and loan origination fees.
Have a Plan B
Even if you follow the above steps to a T, you may not get loan proceeds. It's a complex process, and not everyone gets the results they want.
While you're waiting for loan application approval, think about other financing options. You might need to sell part of your company, reduce your reach, downsize, or make another money-saving decision.
Loan Alternatives
If you can't find credit or decide that you can't afford it, you still have financing options. Below are just a few alternatives to loans:
Fundraising or crowdsourcing
Loan forgiveness
Personal, corporate, or government grants
Final Thoughts
As you look for a nonprofit loan or credit, remember to figure out the reason for the loan as early in the process as possible. When you are ready, begin working toward finding a provider with a history of working with businesses in your industry. If you have any questions, please contact us. One of our customer service experts will reach out to you.