The Ultimate Guide on How to Start a Winery Business
Follow the steps in this article to budget and open your wine business.
Best Practices
Business Tips
Owning a vineyard may seem romantic, but it can be just as challenging. It requires investing a lot of time, money, and labor. However, if you're up for it, you can follow the steps in this article to budget and open your wine business.
Select Your Grapes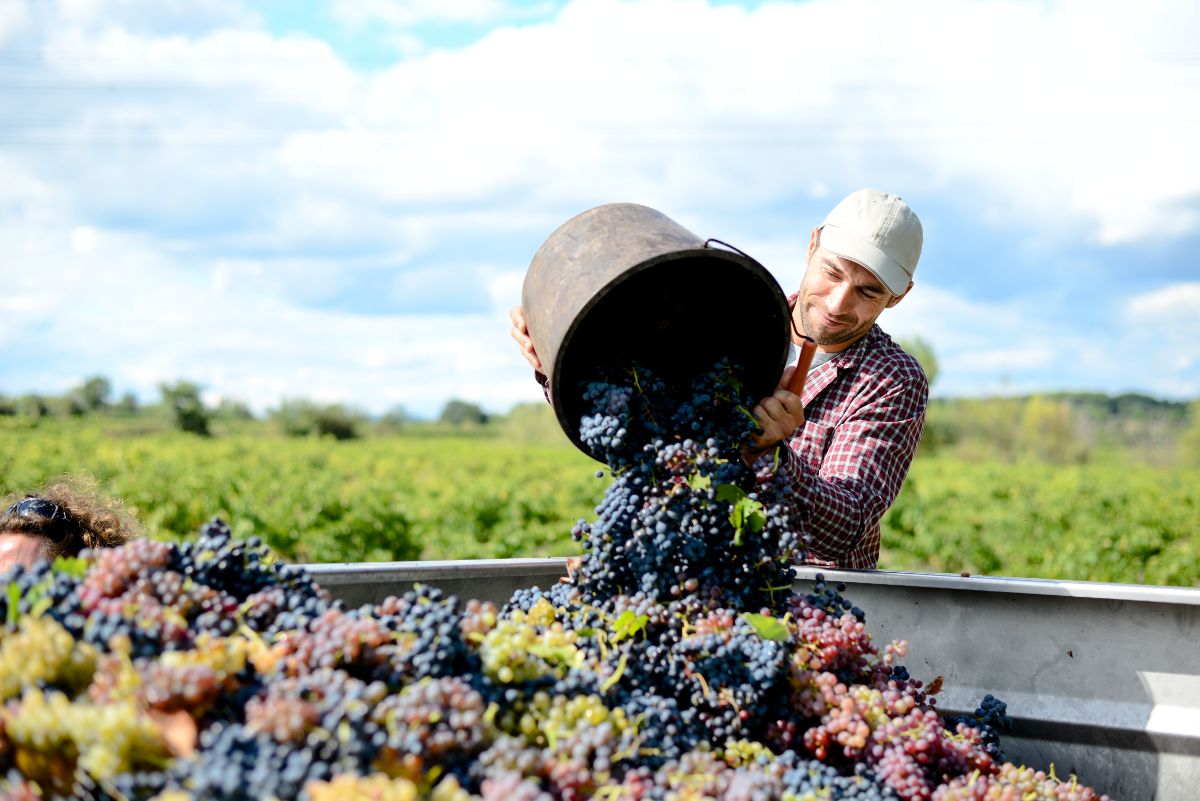 Request Funding Today*
By clicking "Get Started", I consent and agree to the
Privacy Policy
and
Terms of Site Use
.
*By filling out the form above, you will be routed to Lendza's funding request form.
The most vital element in opening a successful winery is the grape. You can either grow your grapes or outsource them from farmers. Buying grapes is easier. But if you decide to plant your grapes, it is important to determine how many vines you want. A healthy vine makes about five pounds of grapes every season. On average, you need around 18 pounds of grapes to produce a gallon of wine (equal to five bottles of wine).
Grapes used in winemaking are divided into three categories.
Vitis Vinifera
Vitis Labrusca
Vitis Rotundifolia
The most popular type of grape used in winemaking is Vitis Vinifera. It is also referred to as "common grapevine," and the species is native to the Mediterranean region, Southwestern Asia, and Central Europe. It is used in 99% of all wines, typically in Sauvignon, Sauvignon Blanc, Pinot Noir, and Chardonnay.
Vitis Labrusca, also known as "fox grape," is grown in the northeastern U.S. and Canada. This type of grape is used to make grape flavoring, juice, jelly, and kosher wines.
Vitis Rotundifolia, or Muscadine, are very sweet grapes native to the southeastern and south-central U.S. They are often used in dessert wines, jams, and jellies.
There are thousands of grapes used in winemaking worldwide. So, narrow it down to the specific type of grape you need to make your quality wine. Finding the type of grapes and wine you want to make will also determine the soil and location of your vineyard.
Find the Ideal Location for Your Vineyard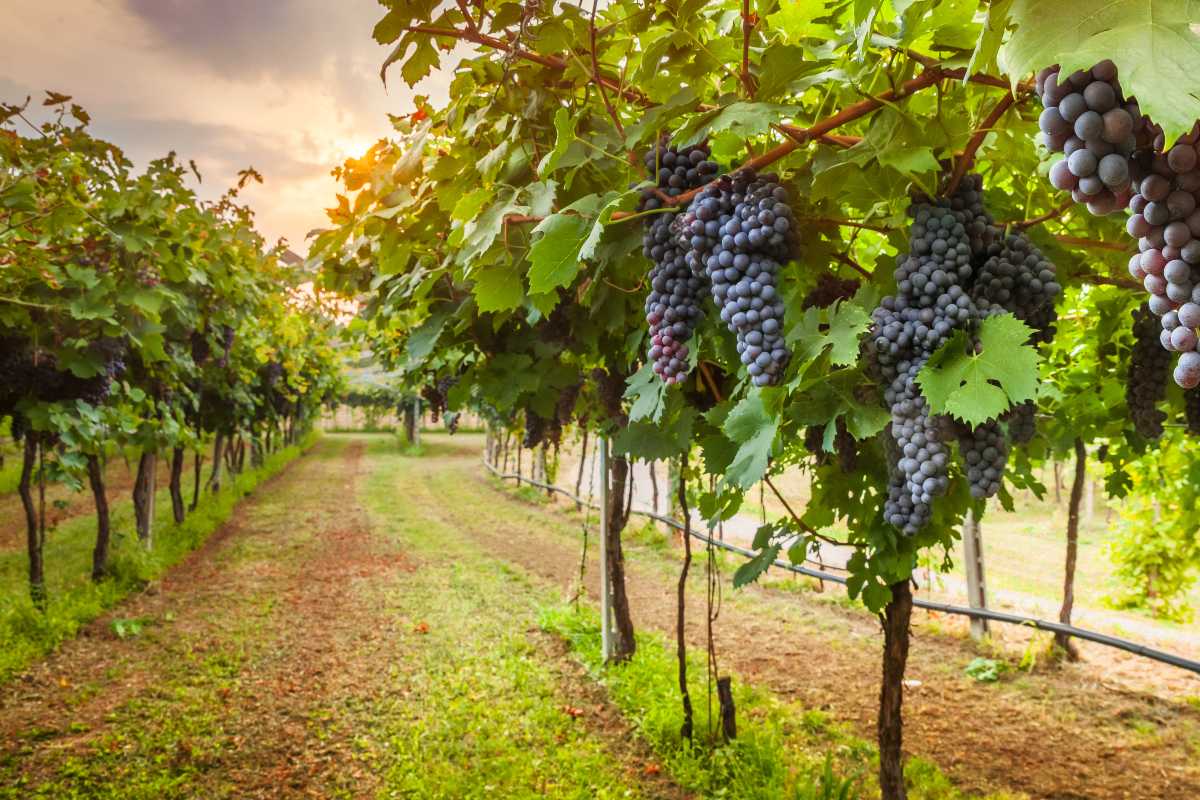 Winemaking grapes are fragile and grow well only in particular climates and soils. Hence, choosing the right location is crucial for the health of your grapes and your future success. Generally, vineyards flourish in warm environments. That's why some of the world's best wine regions are Napa Valley in California and Bordeaux in South France. However, that doesn't mean that all vineyards grow in the same climate.
Different climates are suitable for different types of wine. Therefore, choose your soil wisely depending on the type of grape you want to grow. For example, Cabernet Sauvignon thrives in sandy soil. Meanwhile, Merlot grows in clay soil. On the other hand, pinot noir loves loam soil, whereas Pinot Noir and Sauvignon Blanc thrive in limestone soil.
Also, after deciding how many vines you want to grow, consider the size of your land.
You can also choose a location first and then decide the type of wine grape you want to plant. However, if you select your site first, you will be limiting your grape options to a few.
Regardless of which you choose first, the land and grapes must be suitable. Ultimately, the compatibility of the grapes and location can yield quality wine.
Decide Your Name and Legal Structure
After choosing your grapes and location, consider your wine company's name and legal structure. Choose a catchy and creative winery name that stands out and represents you. Then, check if that name is available. Also, make sure the name is available for use online and on social media platforms.
After deciding the name of your winery business, you need to choose the type of business entity to register as. There are plenty of entities to choose from. Most wine companies run as a sole proprietorship, corporation, or Limited Liability Company (LLC).
Registering as an LLC offers protection to the business owner and individual income tax rates.
If you choose a sole proprietorship, you will be responsible for all company liabilities. The individual income tax rates can be beneficial as a sole proprietor. However, the business owner is liable for the company and risks losing their personal assets.
If you operate your business as a corporation, you will have limited liability and not be held solely responsible for the company's debts. However, you will pay federal corporate income taxes levied at a 21% rate and state corporate taxes that range between 0% and 11.5%.
Write Your Winery Business Plan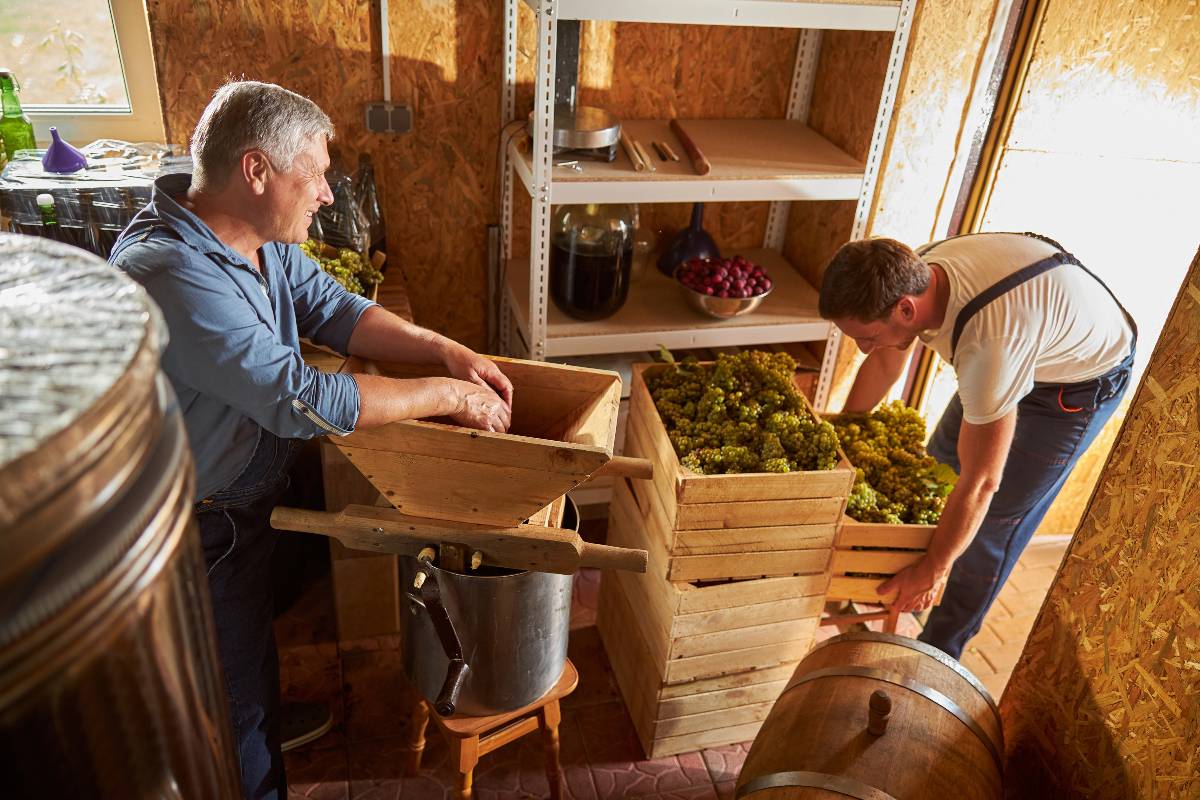 For any startup to succeed, it needs to have a practical business plan with a solid foundation. The business plan must include extensive research about the wine industry and your short and long-term goals. After deciding on the grapes, location, and the number of vines, research the maturation process and the duration of wine production.
The primary purpose of writing a business plan is to guide you in the winemaking journey. The winery business plan may include the following information:
Summary of your business
Mission and vision statement
Market analysis
SWOT (strengths, weaknesses, opportunities, and threats) analysis
Specifics on your product
Production, distribution, and operation costs
Financial projection
Your competition
Your niche
Advertising and marketing plans
Your business plan should be updated as your company grows. Consider every factor that may influence your business's growth and tackle them in your plan. This information will play a crucial role when applying for funding to start your winery business. When you present your winery business plan to the bank or a potential private investor, you may significantly increase your chances of receiving financing. If your business is in trouble or needs help with business planning. In any case, you should be ready for everything, even the fail of your business. In that case, you need to know how to save a failing business.
Get the Required Licensing and Permits
Businesses that deal with alcohol require a vast amount of licensing and paperwork. First, you need to be licensed at the federal, state, and local levels. Then, you need to register your business with the Bureau of Alcohol, Tobacco, Firearms, and Explosives (ATF) and complete all required licensure. Once the previous steps are completed, you will need to obtain permits and licenses from the Alcohol and Tobacco Tax and Trade Bureau (TTB).
Licensing requirements vary depending on the state you will operate in. Additionally, you may need further licensing if you plan to sell wine at your vineyard. Authorities will inspect your facility to ensure that standards are met and maintained, including safety and health regulations.
The wine industry has some strict regulations and requires different types of licensing and permits to operate. Below is the list of some of the paperwork you may need to complete before opening your wine business.
Business license
Registration with the Food and Drug Administration (FDA)
Label approval from TTB
Liquor license (winery license)
Certificate of Occupancy
Trademarking your wine label
Employer Identification Number (EIN)
Purchase Your Winery Equipment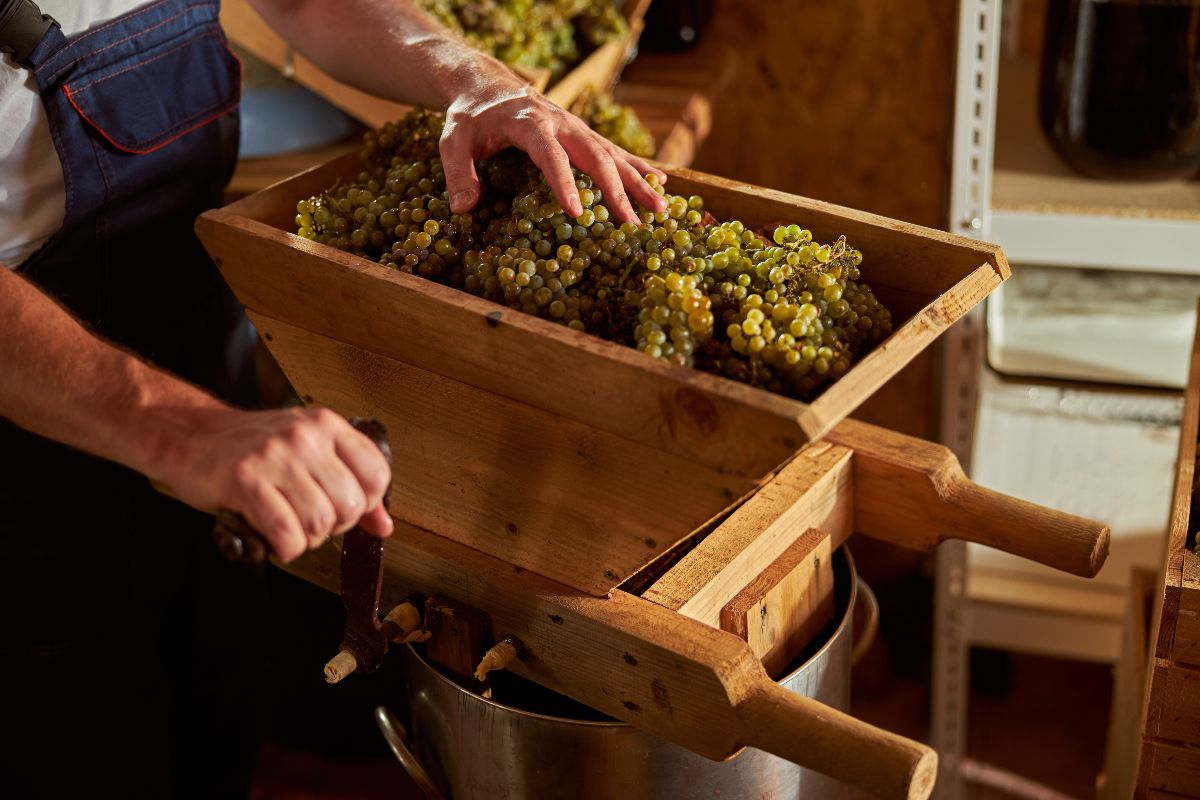 It is no surprise that you need winery equipment to turn your grapes into wine. Commercial winemaking equipment can be costly; therefore, before buying equipment, consider the following:
The size of your winery
The quantity of wine you want to produce
The size of the storage room
Once you have those figured out, you can purchase the necessary winery equipment suitable for your needs. The essential equipment for operating a winery may include:
Grape crushers
Fermentation tanks
Filtration system
Bottling, corking, labeling, and packaging system
Piston pumps
Temperature control system
Winery POS system
Get a Certification
As a new wine business owner, you need to master some skills and techniques to run a successful business. Consider acquiring professional qualifications and enroll in training courses related to the industry. This will help you gain more knowledge and be an expert in your field. There are many courses and certificates available for those who want to be viticulturists or enologists.
A viticulturist is a person who is responsible for choosing the type of grape and harvesting it. An enologist is a person who is responsible for making the one and supervising the process of fermentation. You can also get a certificate to become a sommelier and work in various aspects of the business, such as sales, marketing, and distribution.
A handful of courses offer certificates in enology and viticulture, such as the Washington State University and the Viticulture & Enology Science & Technology Alliance (VESTA). The duration of the programs varies from 18 months to two years.
Below is a list of reputable organizations that offer certificates in the field of wine and spirits:
Wine & Spirit Education Trust (WSET)
Society of Wine Educators - Certified Specialist of Wine (CSW)
International Sommelier Guild (ISG)
Court of Master Sommeliers (CMS)
Branding and Marketing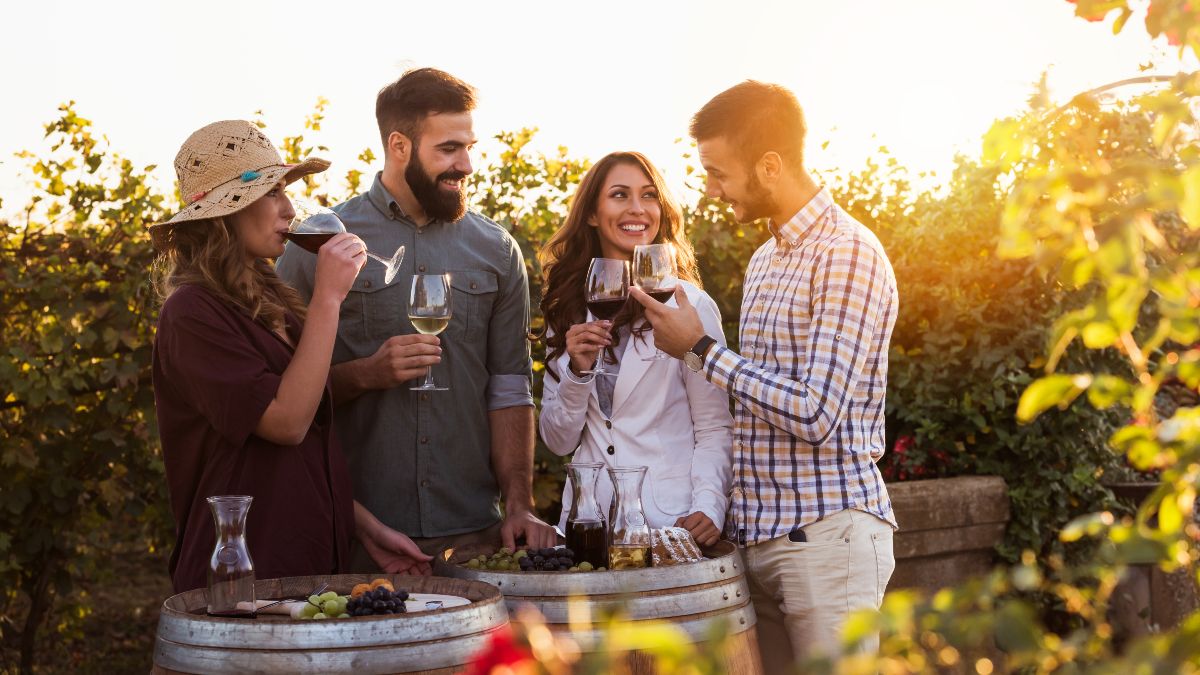 Your brand is a powerful business tool because it describes the personality of your business. It makes you stand out from your competitors and be more attractive to potential customers. You can market your brand through your name, logo, colors, fonts, and packaging. Consider working with a branding agency at this stage to help bring your vision to life.
The wine industry has a lot of trademark and copyright laws when it comes to building your brand. To avoid paying legal fees, make sure to do your research with the help of the branding agency to ensure that you are uniquely branding yourself.
Once you have your brand established, it is time to market your product. Print, broadcast, and billboards are traditional advertising methods that can help reach a local audience. Additionally, new online marketing methods utilize social media to reach a larger national audience.
Wine clubs are also an effective way to integrate yourself with the wine community and gain a client base. They provide members exclusive pricing on wines, access to limited releases, free tickets to wine tasting events, and free delivery. This is an excellent strategy to attract regular wine drinkers. Promote your wine club on your label and watch your client base grow.
Understand Your Target Audience
To market your product effectively, you need to understand your target audience. To determine your target audience, you need to perform market research. You can distribute customer surveys to get to know your target audience better and understand their:
Geographic location
Demographics (age, gender, education level, income, profession)
Psychographics (lifestyle, social status, interests)
Behaviors
This information will help you make more accurate decisions about your customers.
How Much Does It Cost to Start a Winery Business?
The winery business requires investing serious capital. The most considerable cost would be your vineyard. Starting a vineyard in the U.S. costs between $35,000 and $45,000 per acre. But your expenses regarding the land don't stop there. To keep your vines healthy, you may invest another $15,000 to $20,000 per acre within the first three years.
The second most expensive investment would be constructing the vineyard facility, wine tasting rooms, and administrative buildings. This could cost around $200,000. Additionally, the electronic equipment and furniture for the offices could cost around $15,000.
Moreover, licensing, insurance, and permits can cost around $5,000. Effective marketing can start at $3,500 per month and grow much higher depending on your goals.
Other startup and operational costs to consider include hiring employees and applying for intellectual property rights.
The cost of equipment to produce wine can be upwards of $500,000. Ultimately, an estimated $1.5 million may be required within the first five years of starting a winery.
Hire Employees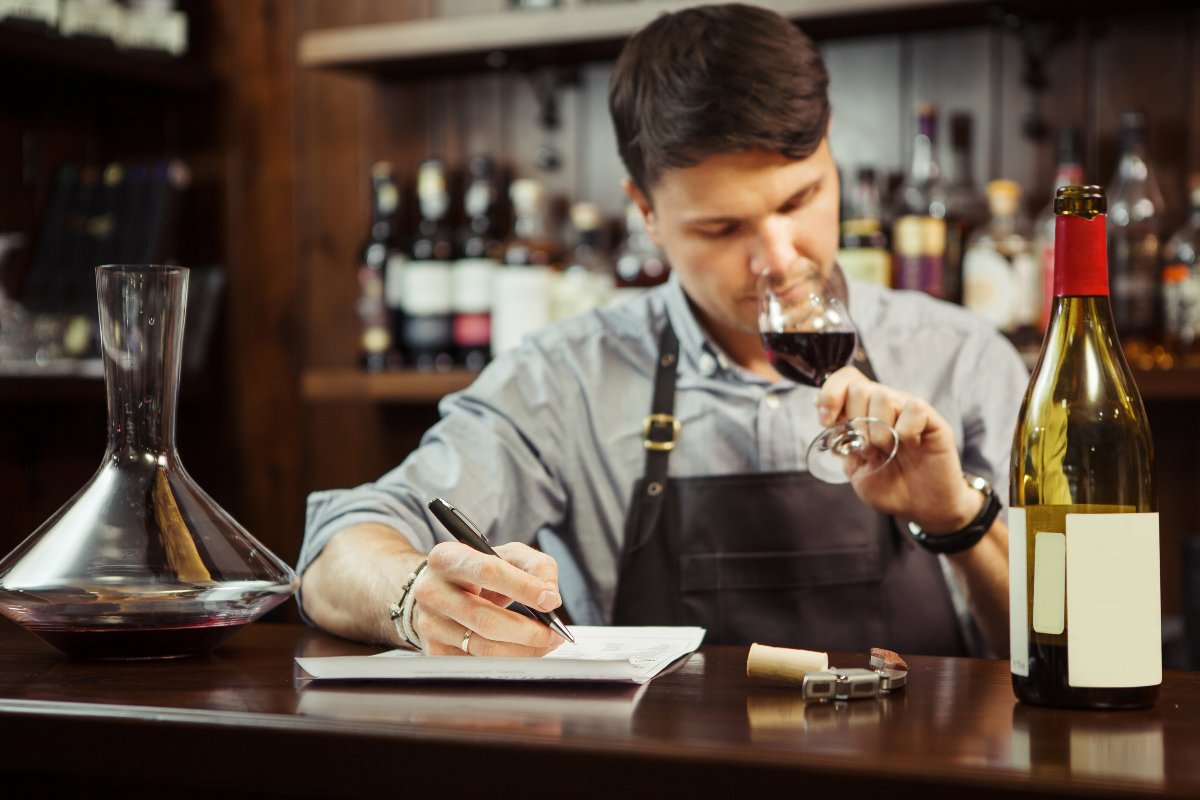 For your business to grow, you need to hire competent and qualified people. Qualified employees and specialists in the field may include winemakers, managers, tasting room attendants, harvesters, delivery drivers, and distributors.
Apply for Intellectual Property Rights
To avoid issues such as copyright violation and trademark counterfeiting, you should consider applying for intellectual property protection. The goal is to prevent other people from wrongly benefiting from the ideas that you have developed. To begin the process, complete the application form from the United States Patent and Trademark Office (USPTO) and have your trademark reviewed by lawyers.
Inventors, designers, developers, and authors can protect the ideas they have developed, for instance by means of copyright or patents. The aim is to prevent others from wrongly profiting from their creations or inventions.
Choose Your Insurance Policies
Having the proper insurance for your business is critical to protect it from damages or losses. It is best to hire a qualified insurance broker to evaluate your business and suggest the right insurance policy.
Winery businesses usually obtain the following insurance policies:
General insurance
Liability insurance
Business owner's insurance
Risk insurance
Workers' compensation
Health insurance
Bodily injury and property damage liability
Insurance can cost upwards of $5,000 per year.
Get Funding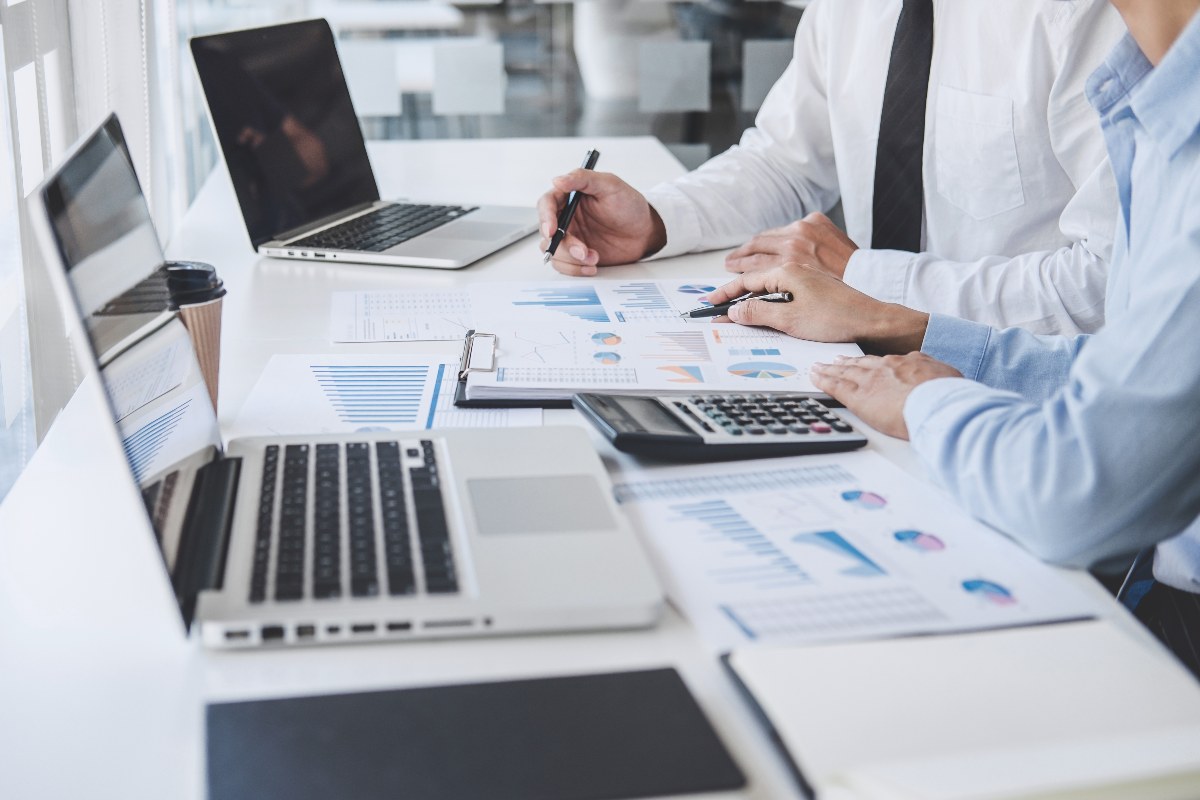 The majority of aspiring vintners don't have $1.5 million to open a winery. That's why they turn to some form of startup funding, crowdfunding, and private investors. There are also different types of loans that you can apply for, such as a bank loan, equipment loan, business line of credit, and business credit card. No matter which option you choose, you will have the best chances of approval if you have a high personal credit score and a strong credit history. Of course, a solid business plan may also increase your chances of approval.
Bank loan
Getting a bank loan from your community bank or credit union may increase your chances of approval and land better terms than applying for a loan from a large national branch. No matter which type of bank you choose, both may require a sizable down payment and high-interest rates because they consider the wine business a risky industry. You may be able to use the amount borrowed to fund your startup business, purchase vines, land, equipment, and more.
Due to the increasing popularity of wineries, some banks have established loan programs tailored for startup winery businesses. So, make sure to do your research and find the bank that offers the best terms.
Equipment Loan
You can't turn your grapes into quality wine without the proper equipment. Luckily, qualifying for equipment financing may be easier because the equipment itself acts as collateral. If approved, the lender may give you up to 100% of the cost of your equipment, which you have to pay back over time with interest.
Business Line of Credit
A business line of credit could be helpful when experiencing a revenue gap. For example, you can use your line of credit to buy grape inventory or in cases of emergency. Qualifying for this type of financing is relatively easier. You can utilize what you need (without exceeding the credit limit) and only pay interest on your used amount.
Business Credit Card
Business credit cards may come in handy when paying for smaller expenses such as utilities or office equipment. Look for a card with a long 0% APR period to help you carry an interest-free balance. A 0% APR is also helpful when carrying a large balance when first starting your business.
Sum up
Starting a winery can require years of planning and saving. It also requires patience, a tremendous amount of work, and determination because you may wait for a couple of years more before you start turning in a profit. You may not make money overnight, but the winemaking industry is very profitable for some. Make sure that you have a solid business plan, get the required licenses and permits, and get the right type of loan for your business's needs.