How to Start a Fitness Clothing Line
How do you start your own unique and successful clothing line?
Over the past few years, the fashion industry has been experiencing some serious shifts in everyday wear. Activewear has suddenly become the go-to apparel for any and all outings — from running errands to attending meetings. With this unprecedented change of clothing choice, even luxury brands such as Gucci have joined the wave of activewear clothing lines.
Request Funding Today*
By clicking "Get Started", I consent and agree to the
Privacy Policy
and
Terms of Site Use
.
*By filling out the form above, you will be routed to Lendza's funding request form.
According to Global Industry Analysts Inc., sports and fitness clothing will be valued at $231.7 billion worldwide by 2024 — a serious jump from the mid-2010s.
While the big names in the industry, such as Nike and Addidas, may have a grip on the market, there is still room for newcomers to create their own hype. However, keep in mind that people usually buy with their heart and justify it with their heads, so you will need to add a never-before-seen product to the mix. This is true to any market nowadays, which may make it daunting at first, but once you have caught on to your niche, you are good to go.
Step-By-Step Guide to a Fitness Clothing Line Launch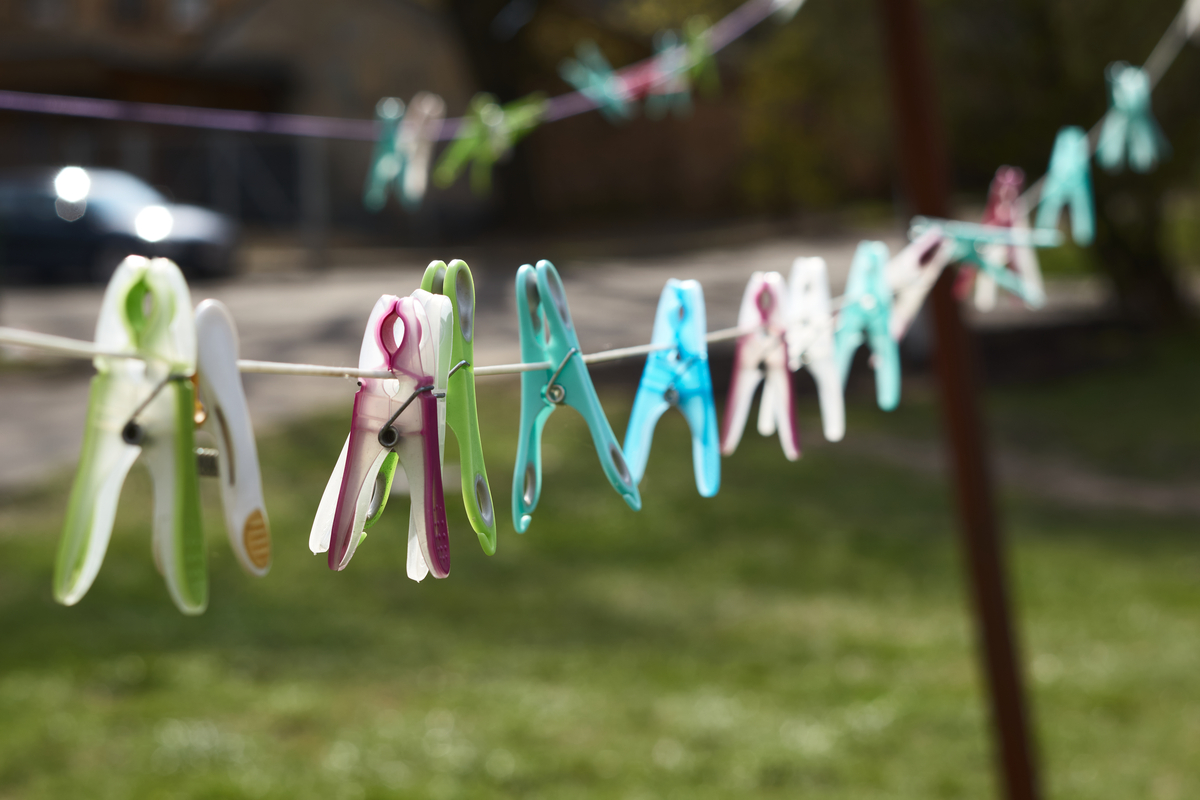 Launching a new business is like sprinting the 100-meter dash in clogs; you're going to fall down a few times. To help you avoid a few stumbles, we have designed a comprehensive guide to help you through the process of how to start a fitness clothing line.
1. Conduct Adequate ​​Research of the Industry and Target Market
Keep in mind that you will be up against the giants of the industry, such as Nike. Therefore, you will have to find a profitable niche.
Much like any other new business, it is essential to understand the market you are about to enter. Another key ingredient to success in any market is knowing your customers. This also falls under market and industry research.
If you are opening a physical shop, it's also important to choose a good area populated with the right clientele. According to Entrepreneur.com, here are some of the most important demographics to consider when opening a business:
● Age
● Income and employment status
● Transportation access
● Is your location already a consumer hotspot?
Bear in mind that the current sportswear fashion focuses on comfort and functionality as well as looking good.
Activewear vs. Athleisure
There is a big difference between activewear and athleisure. Activewear is mainly defined as the clothes one would wear to work out and sweat in. This can include sports, exercise, and outdoor activities. It is typically lightweight, sweat-resistant (or dry-fit), and form-fitting. It should allow free movement and comfort above all.
Athleisure was made with a completely different mindset. This niche lies at the intersection of activewear and recreational wear. It can be worn any time of day or night. The hype around athleisure took a boost when celebrities and influencers took activewear from the gym to the streets and everywhere else in between.
As you build up your fitness clothing line, you may need to decide whether you want to focus on activewear or athleisure.
2. Establish a Niche Market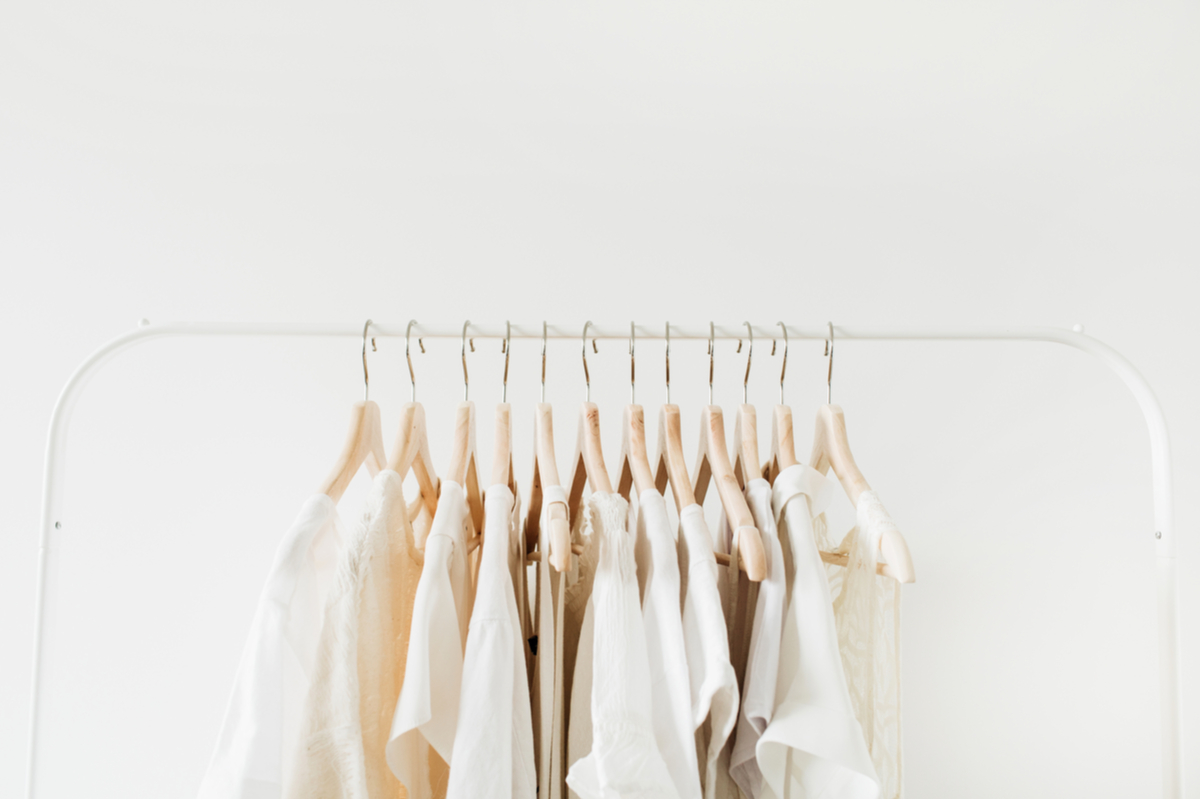 When entering a congested market, it is important to look into niche gateways in the industry. This means that you will want to stand out from your competitors and offer your targeted customers something new.
A small start-up business in the ferocious fitness clothing industry will definitely need to create a niche market for a shot at success. You will need to use your previously acquired research information and resources to define your target audience. After that, you can start by putting the ideas you've gathered to the test and design fitness clothing that matches the description of your potential customers.
In order to determine the ideal target audience for your business, a trick that works the most is narrowing it down to a singular individual. Simply visualize your ideal client, the one that you would like to have walk through your store doors. Once you have their characteristics pinned down, you can start by expanding on that and creating a slightly broader spectrum for clients.
Within the niche falls the design of your clothes as well. When creating the initial designs of your fitness clothing line, you will need to determine your designs, materials, and styles. These three factors will help bring forth a view of your final product.
Moreover, you can decide on your styles based on demographics. For instance, if your area has a huge baseball presence, make sure to include baseball-themed apparel in your line.
If you are launching your business in a cold area, then it is important to introduce thicker materials in the mix.
Understanding Your Materials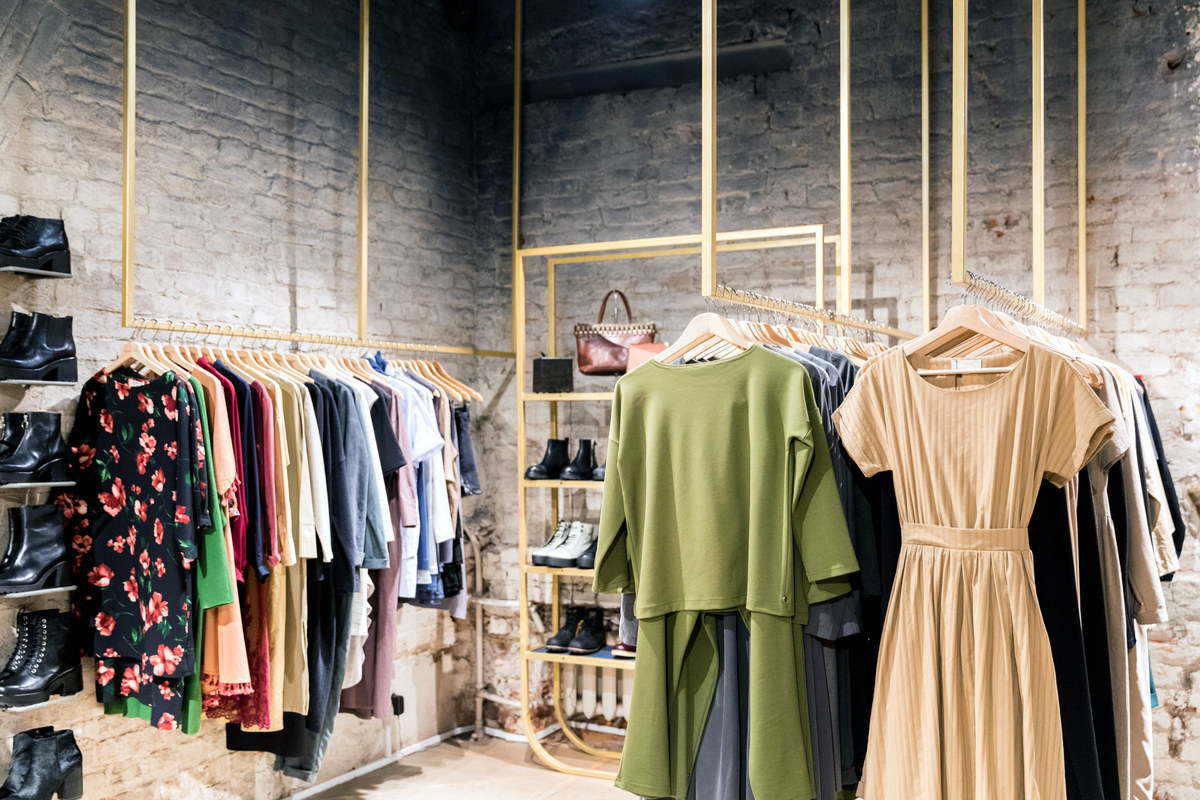 If you are a newcomer to the world of clothing and athletic wear, here are some small tips to help you understand what you will be working with.
● Fabrics
Examine the type of activities your customers participate in and pick fabrics wisely.
● The fit
This part falls under your idea of athletic wear and the lines you are looking to produce. If you are producing solely for workout purposes, compression is an important part of the design. Compression provides a variety of advantages such as reduced muscle fatigue, strain prevention, and increased power and movement. However, for a more leisurely line, you can opt for loose-fitted clothing.
● Fabric weight
Fabric weights depend on the season and region you are designing for. Naturally, summer fitness clothes will be more lightweight than winter. Additionally, if you are designing for certain activities such as running, you will have to create your line purely from lightweight fabrics for better movement.
● Reflective details
Reflective details are not a second thought to the design process. Currently, many buyers like to have light-reflective designs on their apparel. Additionally, if you are designing for people who enjoy nighttime sports, light-reflective prints are definitely the way to go for safety reasons.
● Ventilation
Ventilation plays a significant part in blood circulation. For fitness clothing lines aimed at extreme sports, it is important to design with elements such as cut-outs and mesh paneling in strategic areas.
3. ​​Prepare a Business Plan
A staple across all business ventures is to have a solid business plan. Creating a business plan will help you figure out important things about your company. It should help you organize a business model.
A business model represents the basis of how a company creates, delivers, and captures value in economic and social contexts. The process of creating a business model and modifying it accordingly is a crucial part of a business strategy or plan.
A business plan can help jump-start your fitness clothing line. Additionally, having a business plan is a must when looking to receive a startup business loan. Further, you can also look into professional help when drawing up business plans.
For extra resources, you can also check out books such as The Secrets to Writing a Successful Business Plan: A Pro Shares a Step-By-Step Guide to Creating a Plan That Gets Results by Hal Shelton.
4. Find Funding
Unless you are getting your cash from a family member or a friend or your savings, chances you will need some sort of financial assistance.
Financial institutions provide loans to help business owners. For example, you can apply for a business line of credit, a merchant cash advance, or a small business loan to get your fitness clothing line up and running. A business line of credit and a merchant cash advance may be options. Additionally, these loans may not require collateral. On the other hand, small business loans from banks may need to be secured.
The amount offered through any type of loan depends on your personal credit activity. Keep in mind that, with consistent repayments, you may be able to improve your credit and stretch your loan limits.
5. Choose The Right Activewear Manufacturer
There is an abundance of activewear manufacturers on the market with various levels of experience. It is important to choose the one that can fit your needs the most.
After you have conducted the necessary research and feel confident enough to approach manufacturers with your specific designs, make sure they are well-equipped to execute it for you down to the tee.
Here are some tips to help you recognize a good manufacturer:
● Ensure that the activewear manufacturers you are meeting with have experience in the field, specifically in fitness clothing. A skilled activewear manufacturer can also provide valuable input to your fabric choice and design. They can implement relevant recommendations when need be.
● It is all about the machinery. Sportswear manufacturers need a certain type of machinery in order to fulfill unique material designs. Various materials stick and attach to each other differently, so it is important to work with manufacturers with various ranges of machinery.
● Ask about the brands that they have worked with.
● Consider their sustainability.
● Make sure that they give you samples before agreeing to a full-fledged contract. When you do receive the samples, perform a thorough quality assurance check. Examine the seams and stitches. Complete wash tests to check for color fade or spill. Also, make sure you ask the manufacturers to perform stretch and recovery tests for further assessment.
There are many circumstances that play a role in the manufacturing process of your fitness clothing line. Consequently, spending countless hours testing out fabrics and manufacturing processes is the chief part of launching a successful fitness clothing line.
6. Start Branding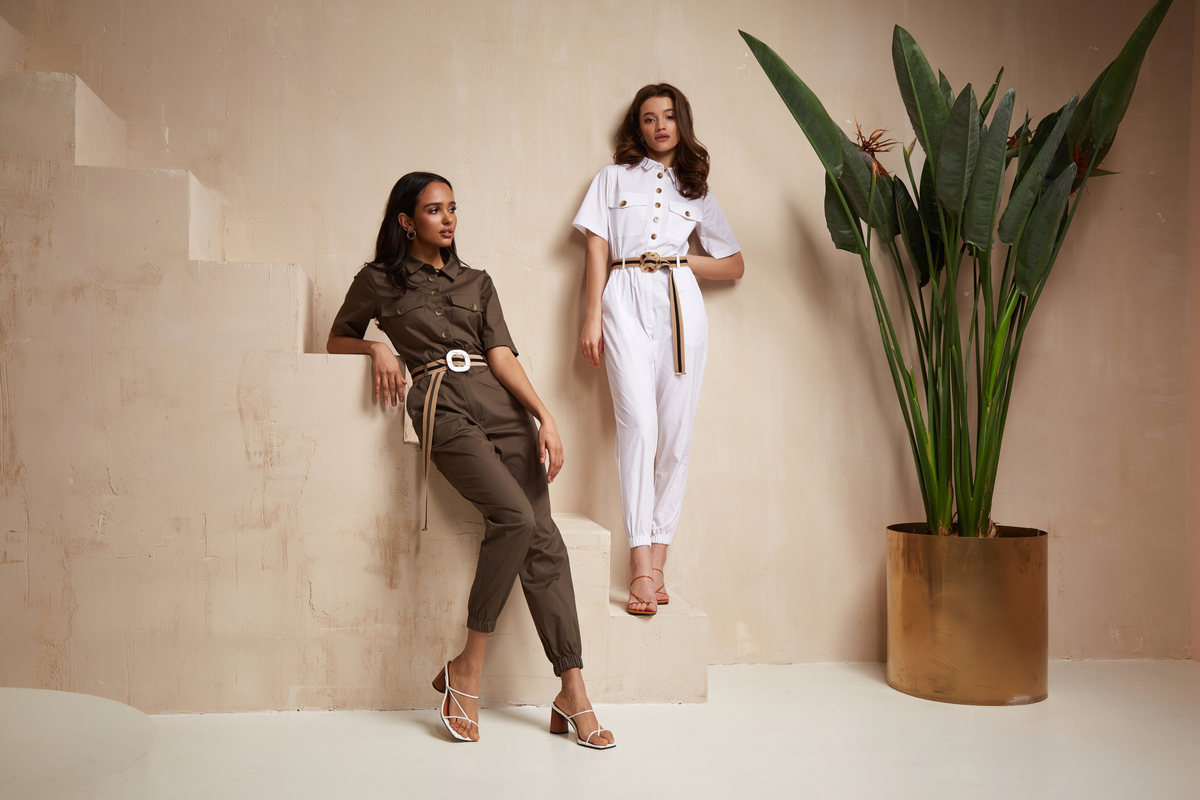 ● Pick a Brand Name
Your fitness apparel brand name should perfectly describe what your business is all about. Think about your brand values, ethics, and images, before deciding on the name. Or, just choose something that sounds cool. That worked for Adidas.
● Create a Logo
Once you have settled on a brand name for your fitness clothing line, you will have to create at least a first draft of your logo. Don't tie yourself to the first design. Your logo will likely evolve as your company grows.
● Build Your Website
After defining your brand and logo image, you can set sail on your business website. An online appearance is a must in current times, which is why building a well-functional and user-friendly website is essential.
The whole point of branding is getting your name out there. That means advertising. Try to establish a presence on major social media platforms such as Facebook and Instagram. Make sure your first set of devoted customers talk about you on those platforms.
We're big fans of fitness fashion here at Lendza headquarters. So, please drop us a line when your duds are ready, as we'd love to be one of your first customers. Until then, we wish you the best of luck as you start your fitness clothing line.