How to Start a Courier Business: Consider These Tips to Reach Success
Are you looking to become your own boss and own your own business? Consider starting a courier business. Read on to learn more about how you can get started.
The remarkable rise in e-commerce stores and international logistics has created an opportunity for entrepreneurs. If you live in a city, you'll no doubt be familiar with a wide variety of pushbikes, motorbikes, and vans that are dropping items from point A to B.
If you want to be your own boss and work flexible hours, you may want to know how to start a courier business.
Request Funding Today*
By clicking "Get Started", I consent and agree to the
Privacy Policy
and
Terms of Site Use
.
*By filling out the form above, you will be routed to Lendza's funding request form.
This guide will take you through everything you need to know about starting a delivery business, from the paperwork you'll need, the different business models, and some tips to help you create the best courier service business.
Form and Name Your Business
Starting a courier business means you'll need to come up with a name. The name you choose for your company is essential. It communicates what your business is and how you want to be seen. So, look for something that captures the sort of service you wish to provide.
Register Your Business
Next up, you need to register your business. If you're going to be the sole owner of your courier service business, a sole proprietorship might be your best bet.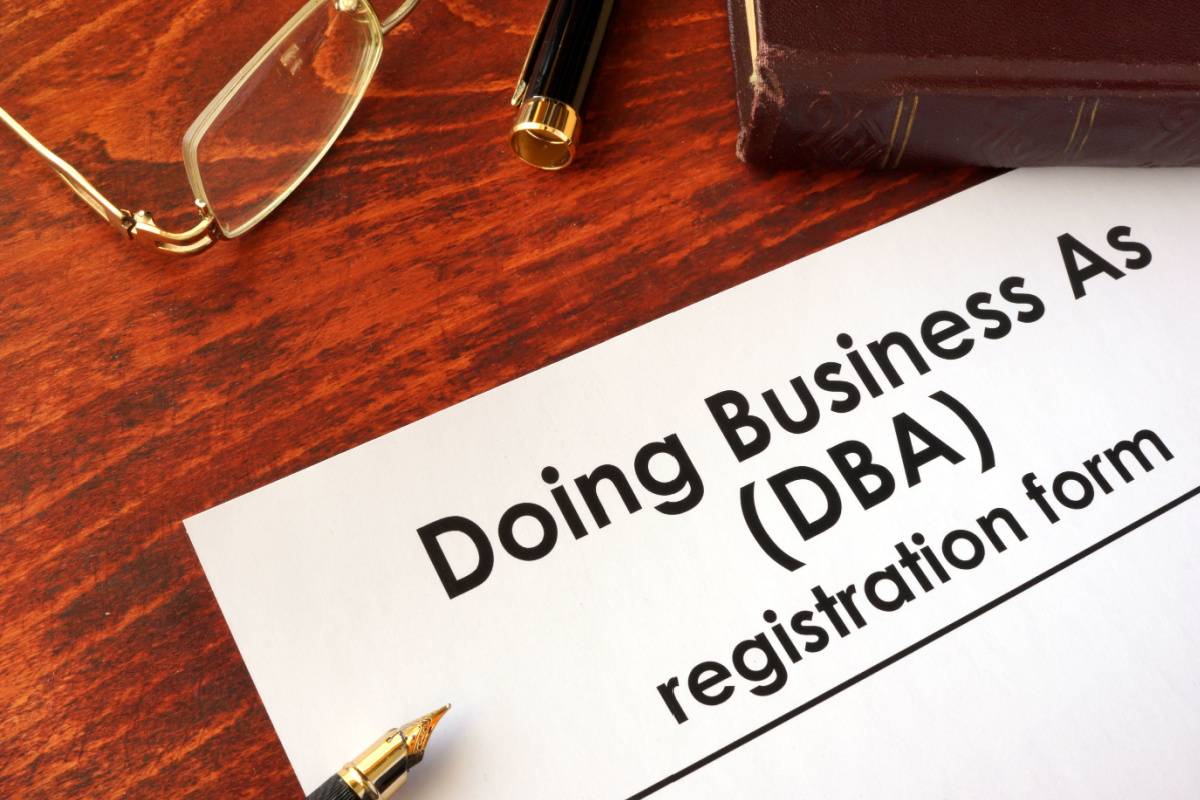 Under a sole proprietorship, you will be afforded unlimited control over the company. However, you may also be subject to unlimited personal liability. This is because your business assets are not separate from your personal assets.
Nevertheless, a sole proprietorship may be the best option because it can be easier to form when your business is a startup.
However, if you have business partners or investors, you should consider opening your courier service business as a limited liability corporation or LLC. This structure offers tax flexibility while also protecting you against personal liability. Consider forming an LLC if your courier business begins to scale.
Apply for Licenses and Permits
A courier service business will need specific licenses and permits. These requirements depend on local city or state rules. The best thing to do is speak to the business license bureau in your local municipal government office. They'll tell you how to start your own delivery business in your city and inform you of any requirements you need.
Additionally, you will need to apply for a business license to legally operate your courier business. State and federal regulations apply. Therefore, it is best to conduct thorough research before completing and submitting any form. A business license will usually take around 10 business days to obtain.
Get Insurance
The bad news is that you're likely required to get insurance. The good news is that it helps out in more ways than one. Here are some of the reasons to get insurance:
Liability Coverage: Liability insurance protects the business and its customers in case of any damage or loss to goods while they are in transit.
Professional Appearance: Having insurance coverage portrays a professional image of the courier business. It shows that the business is responsible and prepared for unforeseen circumstances, which can enhance customers' trust and confidence in the service.
Risk Mitigation: Insurance is a form of risk mitigation. It demonstrates to customers that the business has taken steps to address and mitigate risks associated with the transportation and delivery of goods.
Competitive Advantage: In a competitive market, having comprehensive insurance coverage can provide a courier business with a competitive advantage. Customers may prefer to do business with a courier service that offers better protection for their goods.
Customer Reassurance: Knowing that their goods are insured provides reassurance to customers. It can alleviate concerns about potential loss or damage during transit.
Compliance and Industry Standards: Insurance may also be a requirement for compliance with industry standards or regulations, further enhancing customer trust and satisfaction.
Find Courier Business Financing
A central part of your courier business plan should be where to find funding. You'll need a startup business loan to cover the costs of fleet, equipment, and perhaps even business premises.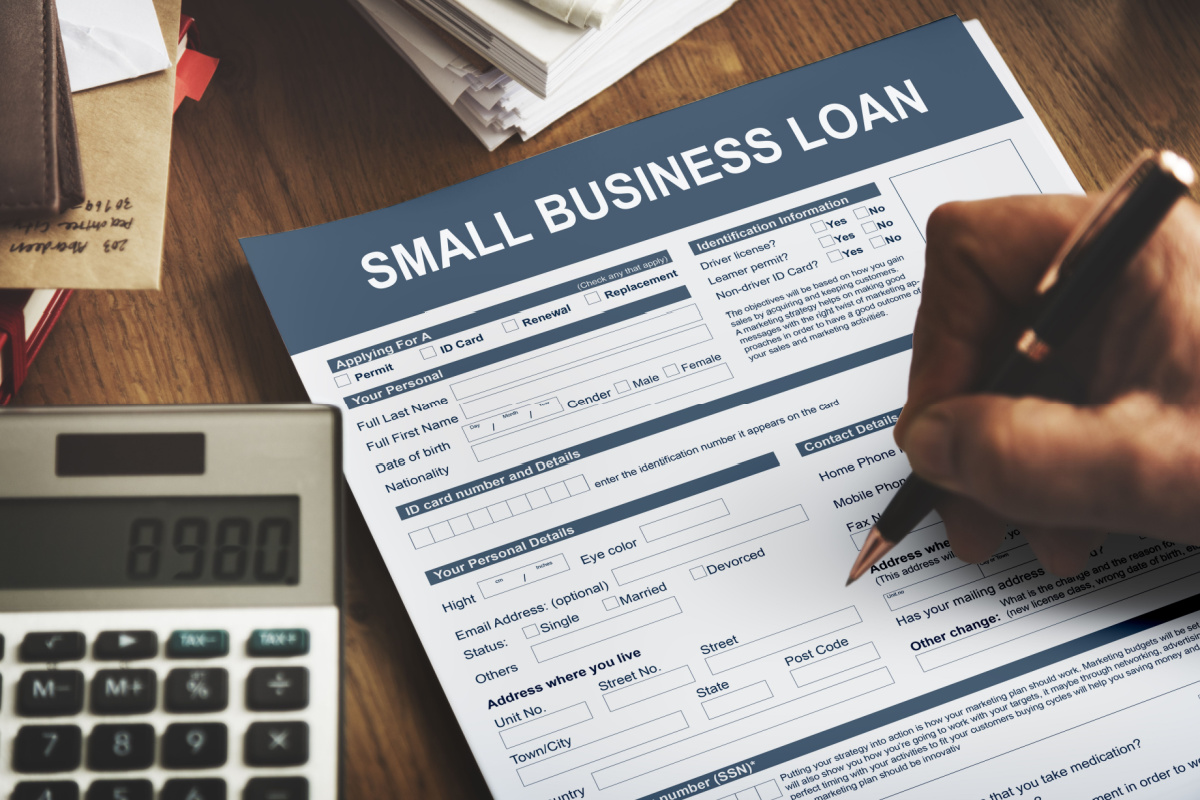 While overheads for starting a courier business are lower than many other businesses, it can be challenging to find funding at the start. Courier companies are cash businesses, so they don't have many assets to borrow against.
To qualify for a small business loan, you'll need to have good credit and may be required to invest a portion of the startup costs yourself.
Types of Courier Services
One of the questions you need to answer when starting a delivery service is what kind of service you will be able to provide. Here are some options:
Pushbike Courier
Pushbike couriers are best suited to cities because they can only travel limited distances and carry smaller packages. As a result, they are typically best employed in A-to-B-type situations, such as picking up from one client and delivering to the next.
While you can use them to deliver items from your depot to other addresses, these addresses would need to be close to your depot. However, push bikes are hard to beat for quick delivery times within a busy city.
Motorbikes & Scooters
Motorbikes and scooters offer a bit more flexibility when you're starting a courier business. For starters, most bikes come fitted with a "top box," which means they can carry more items.
Additionally, depending on their engine size, these vehicles can travel long distances. Again, these types of bikes can be suitable for busy city environments where traffic is one of the main obstacles.
Vans & Trucks
Vans and trucks are a great overall option. Though slower at getting around a city than bikes, they allow you to transport far more goods at one time. This extra capacity opens you up to a broader range of customers. Additionally, vans and trucks are a better option when you want to send items longer distances.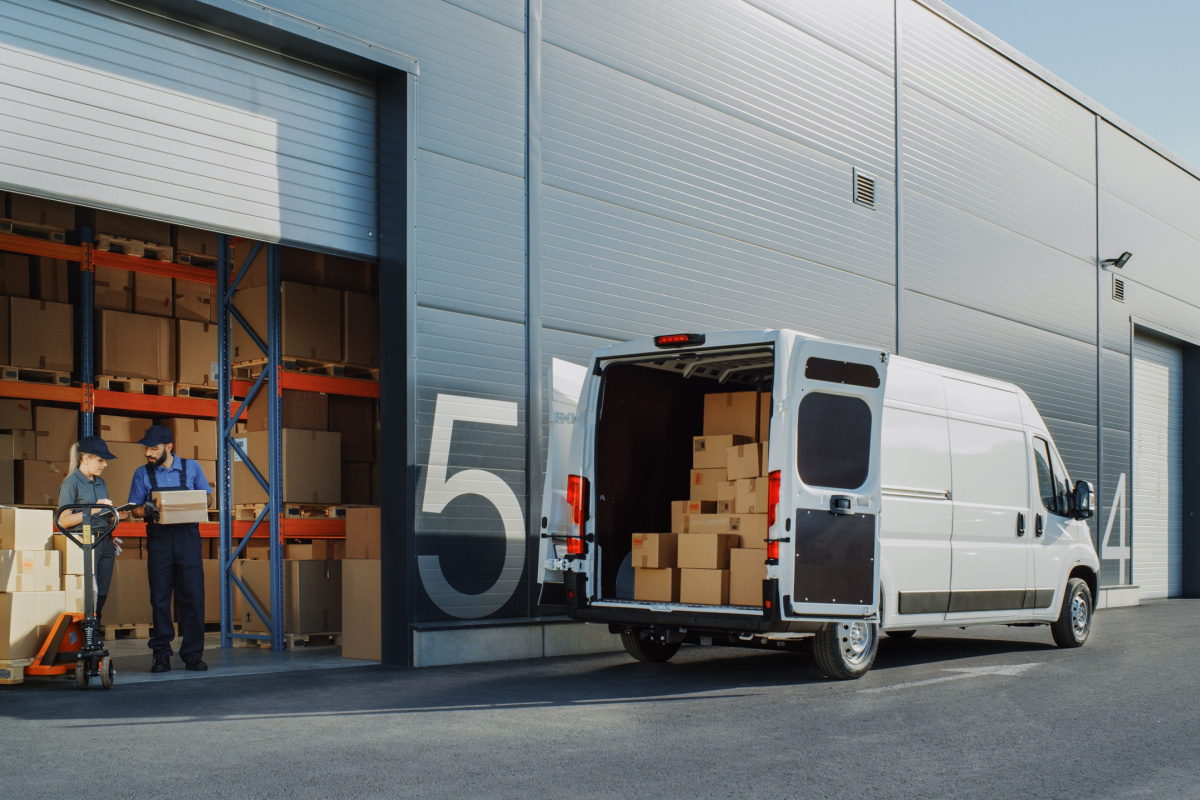 Of course, these vehicles are more expensive to buy and run. So, these additional costs will need to be built into your pricing.
There are several different types of vans that you can choose based on the number and size of your deliveries. For example, parcel vans are suitable for archive boxes, whereas transit vans can carry more items. However, a box truck is best for heavier goods carried over longer distances.
Special Delivery
A special delivery courier service can be a lucrative niche. Some companies need to transport things like gas canisters, medical supplies, hazardous materials, or items that need to stay below a specific temperature.
Providing these services means that you can charge a premium; however, it's probably best to know you can secure these types of contracts before rushing out and buying a refrigerated van.
Additionally, a special delivery courier business typically requires higher startup costs. These costs may include specialized licenses, trucks, or insurance.
Consider These Types of Business Models
When you decide how to start a courier service, it's essential to identify what business model you will use. Choosing your business model will depend on your region, circumstances, and what niche you'd like to serve.
Here are a few of the different courier service businesses you can choose from:
Business-to-Consumer
Thanks to the growth of eCommerce and remote work, business-to-consumer courier services are in high demand. Shops and online retailers need quick and reliable methods to deliver their goods to homes and offices.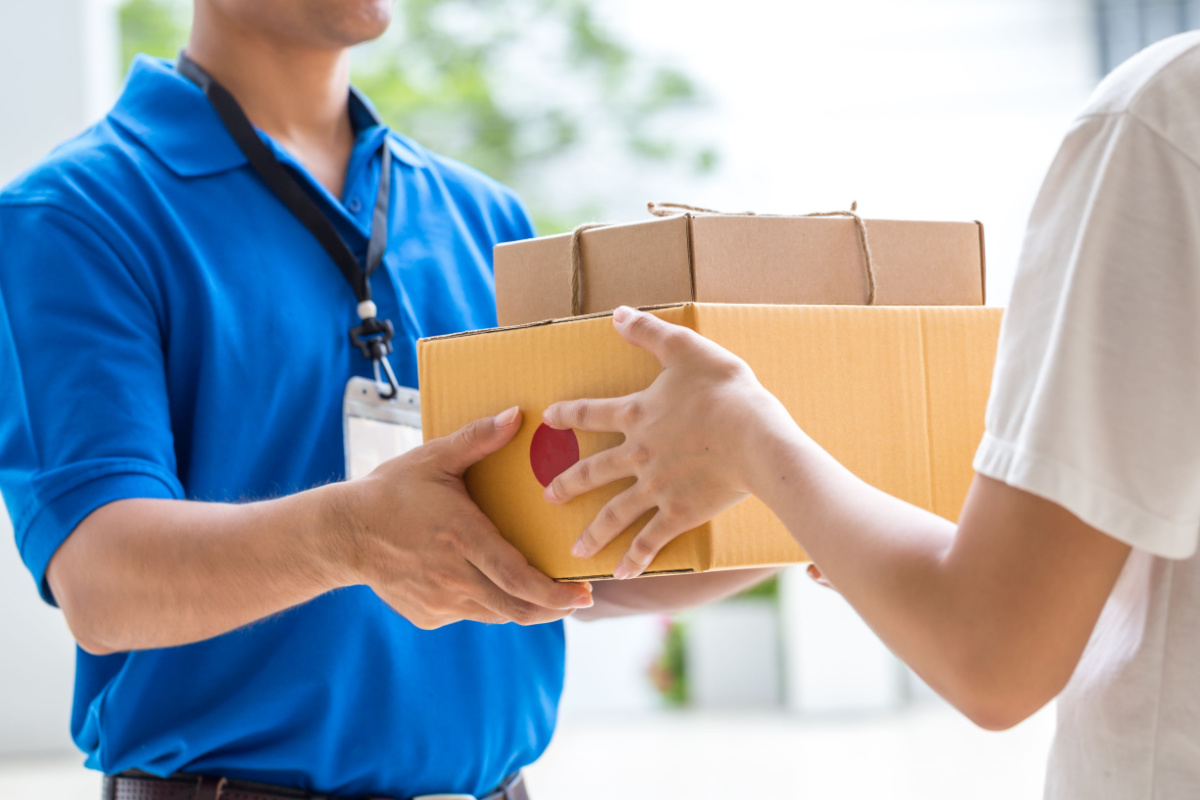 An example of this type of model could be phone repairs or replacements. Consumers send their phones in to be fixed, and once they're done, your company will arrive at the shop or depot and collect and distribute the phones.
Alternatively, you can collect bulk amounts of items from retailers, bring them to your depot, and dispatch them throughout the day.
Peer-to-Peer
A peer-to-peer courier service business can be thought of as something like Airbnb or Uber. You provide a platform that connects couriers with people who need items delivered. You don't need to have vehicles yourself with a peer-to-peer model.
Another similar model you can consider is speaking to local courier companies and working out what they charge people for one-off deliveries. Often, these figures are high and present an opportunity. If you negotiate an account price with the courier firm (based on bulk orders), you may be able to act as an intermediary between the public and the various courier firms.
Neither of these business models requires you to buy vehicles. Instead, your overheads will be on marketing and design for the platform. However, you should note that it's a competitive industry, and the margins will be tight. As a result, it may be challenging to turn a profit.
Business-to-Business
A business-to-business model is perhaps the most complex yet profitable service. It involves having several courier positions throughout the city and delivering goods from businesses to other businesses—for example, legal documents, hardware supplies, or catering supplies.
Subscription-based
While subscriptions are great for having a regular monthly income, they can be challenging to work for courier businesses. These models charge your customers a flat monthly fee for unlimited deliveries. Industries with a very regular number of deliveries are easier to service with these models. However, if the amount of work becomes too high, it can seriously eat into your profits.
Costs of Starting a Courier Business
All businesses require an initial investment. Depending on the scale of your operation, you could get it off the ground with a microloan or a startup business loan.
Having some starting capital will keep stress low while you wait for a courier service business to generate money.
Transportation Financing
There are several costs involved in starting a courier company. Transportation is perhaps the most significant one you'll face. Buying a fleet of vehicles isn't cheap, and to cover all these costs, you may consider commercial vehicle loans customized for these needs.
One other option you have is to lease vehicles. This method probably works out to be more expensive than buying your fleet. However, it does allow you more flexibility in case things don't work out as expected.
One other thing to consider is that many couriers have their own vehicles. These "owner-drivers" remove substantial liabilities from your company; however, they may also cost more to employ because they are in high demand.
Due to supply chain issues, the production of new vans and trucks has slowed lately. As a result, the used automobile market is booming. Used vans are going for around $30,000 to $50,000, depending on the model.
Gas and Vehicle Services
To keep the wheels turning, you'll need fuel for your vehicle. Gas prices are unpredictable, so it's important to factor this into your courier business plan. Remember, the busier you are, the more fuel you'll use.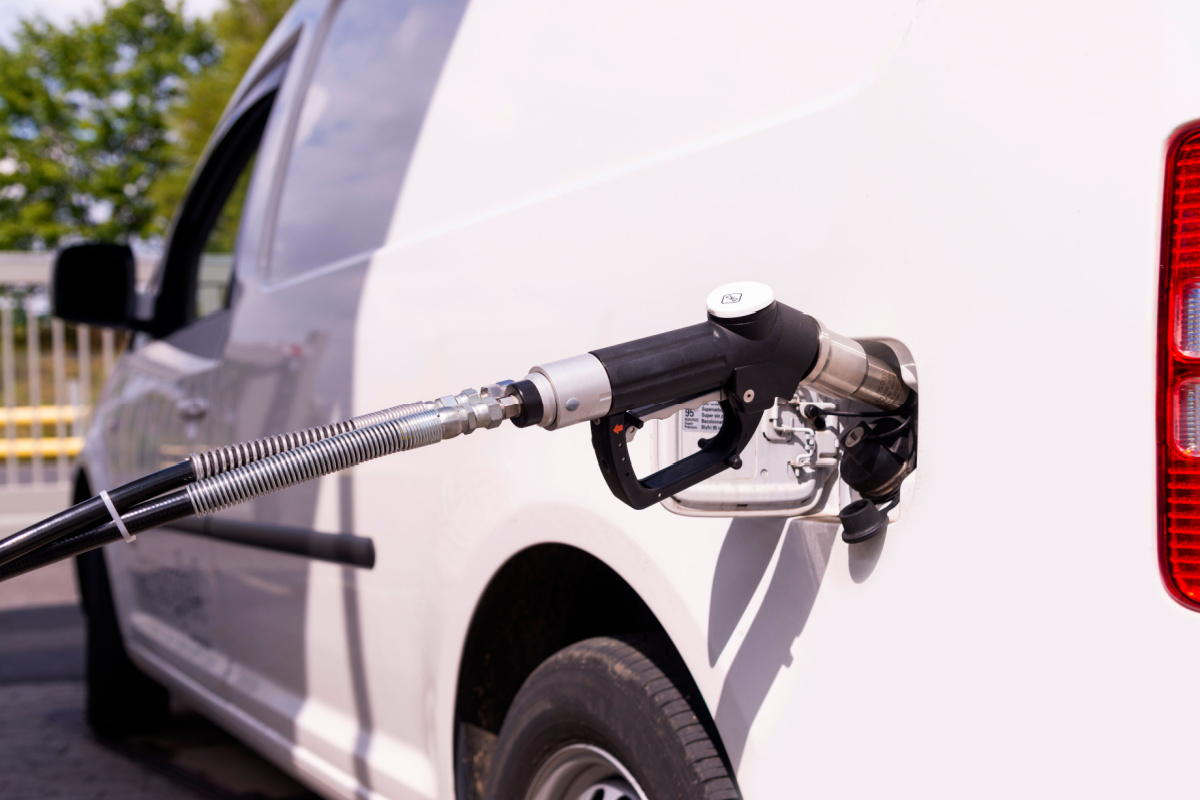 Additionally, being a courier is a busy job. You or your employees will be doing more miles on the road than your average vehicle, which means each automobile will need to be serviced more frequently. Your engine and tires will be under more duress, which means more parts and replacements.
All this wear and tear needs to be built into your running costs.
Equipment Investment
Depending on the type of clients you want to attract, you'll need to invest in some equipment. For starters, a SatNav is one of the best pieces of technology that a courier can have. However, most phones come with navigation via Google Maps or alternatives to save on costs.
Another cost to consider is software to track deliveries. This technology can help with several aspects of running a courier service business, like:
keeping track of invoices
processing digital signatures
GPS to track courier's whereabouts
While some of these features aren't strictly necessary for small operations, they will be essential if you want to scale.
Hire Employees
Next up, you'll need some employees. Many courier service businesses start with just the owner. This situation can be ideal as you work to grow the business. However, as you accumulate more clients and contracts, you'll need to add more couriers or office staff.
Salary.com reports that a courier earns, on average, around $34,000, but this can go as high as $43,000 or more.
However, it should be noted that many courier businesses use contractors. Regulations differ from region to region, so make sure you find out about contract employment law before jumping into anything.
As for office staff, you'll need to pay at least minimum wage, which may vary depending on the state you operate in.
Tips for Success in Your Courier Services
Here are some expert tips on how to get ahead and stay ahead.
Identify Your Location
One of the most important decisions you make is what location you want to serve. If you're going to serve a large city, you'll need to have a lot of couriers to cover this ground. For example, sending a courier to pick up goods across the city means you'll have a lot of "dead mileage," which will eat into your profit.
Assess Your Skills
One of the key things you can do as you decide how to start a delivery service is to assess your skills. Figuring out what you are good at and which areas you'll need help with is important for running any business.
That will work when your business is small, but you might run into issues when you scale. So, consider finding a partner who is strong on the administration and organization side of things.
Alternatively, if you're more into sales and marketing, you might find that partnering with an existing courier or hiring other couriers is your best move.
Marketing
Word of mouth, community message boards, and flyers can be successful, but digital marketing may be the best way to start.
Build a website and use it to attract people searching for a courier company. Something similar can be done with a social media account like an Instagram or Facebook page. However, you will want to have a website or platform that can take bookings.
Create a Scalable Business Model
Any courier business plan should be conscious of how you can scale your business. One of the best methods to use is the Ideal Delivery Model.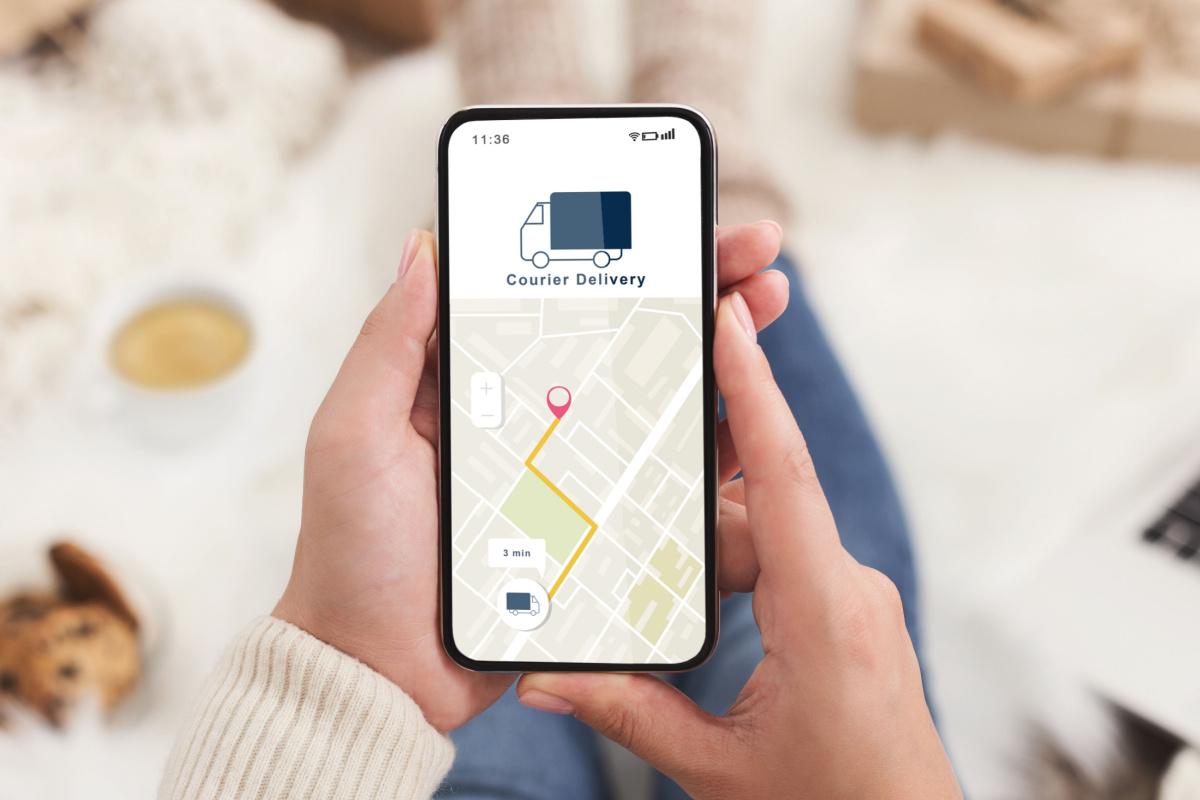 The Ideal Delivery Model is a scalable framework that looks at the core elements of a courier business:
Let's go into a little more detail.
Sell
This part involves marketing your services and getting orders from businesses or people who need deliveries. You need to offer options, reasonable prices, delivery tracking, and timelines.
Plan
Planning your deliveries is essential. To make a profit, you'll want to deliver as much as you can in a day. A scattershot approach won't do. Instead, you need to plan each driver's route as efficiently as possible. This process will involve splitting deliveries into various areas and never trying to overload an individual driver so that he can't complete his route.
Deliver
If you've planned your deliveries efficiently, this next step is purely about execution. At the start, you might not be too busy, so route optimization is something you can do manually.
Sum Up
Knowing how to start your own delivery business involves setting up a company and applying for any licenses that your state or city requires. From there, you need to figure out what type of businesses or clients you'd like to serve and what type of vehicles are appropriate.
Hiring premises, vehicles, and staff all cost money. So, make a courier business plan and apply for starting capital to get your business off the ground.
Setting up a courier service business requires a lot of work and effort. Finding and keeping clients in this competitive industry can be hard. But with the right effort, it can be a satisfying and lucrative move.