Franchise Funding
Franchise loans can help aspiring entrepreneurs fund their goals and bolster growth. Let's review all the options, terms, and restrictions of applying for various types of franchise funding.
Purchasing a franchise is one way to own a business without having to start a business. It expedites many of the growing pains of a small business, such as figuring out a business model and marketing strategies. Existing franchises already have an established brand, so the job of the franchise owner is not to create an original business idea, but to build on the success of an existing business in a new location. But first, you will need to finance the purchase. Franchise loans can provide you with the means to make that happen.
Request Funding Today*
By clicking "Get Started", I consent and agree to the
Privacy Policy
and
Terms of Site Use
.
*By filling out the form above, you will be routed to Lendza's funding request form.
What is Franchise Funding?
Besides providing alternative channels for funding small businesses, the Small Business Administration, or SBA, offers loans to prospective franchise owners. In fact, about 10% of SBA loans are issued to franchises.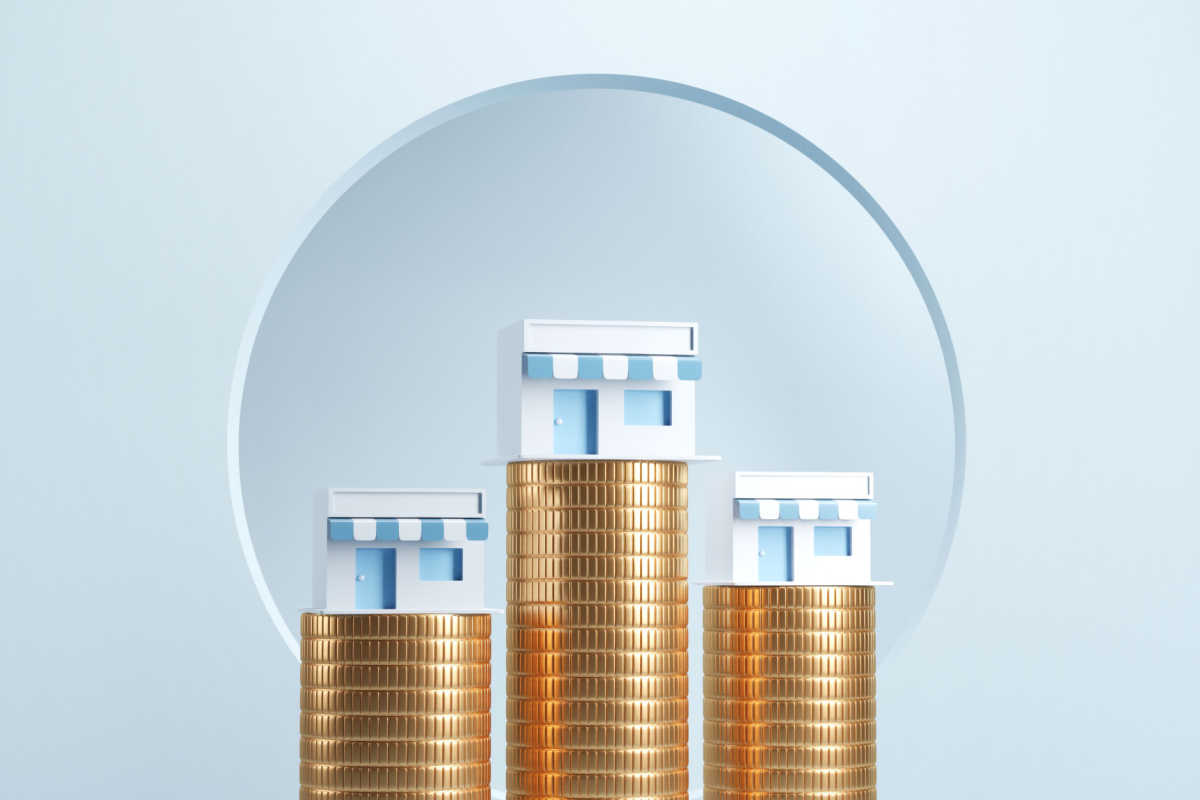 However, not all franchises qualify for an SBA loan. To find out whether a particular franchise can be funded through an SBA loan, check the Franchise Directory on the SBA website.
Franchise Funding Options at a Glance
There are many funding options to choose from, so it is best to do your research before jumping into any loan.
SBA Loans
Out of all the options on the credit market, an SBA loan is among the most secure and financially smart funding options for aspiring franchisees. The loans follow a similar path to the traditional lending system but have more affordable rates. The SBA 7(a) loan is likely your best option if you qualify for it. SBA loans have lower interest rates than other types of loans even when compared to traditional loans from banks or credit unions. This is because the SBA guarantees a certain portion of the loan (up to 85% for loans up to $150,000, and 75% for loans more than $150,000). That guarantee means less risk for the lender which translates to a lower interest rate for you. SBA 7(a) loans carry a maximum loan amount of $5 million with no minimum. The loan term can be up to 25 years.
One of the major disadvantages of franchise loans is that your provider may require you to pledge collateral. For SBA 7(a) financing, the value of the collateral doesn't have to equal the value of the loan as long as you pledge all of your available business and personal assets as collateral. High collateral is good for your odds of approval but also means you could lose everything if you default.
Franchisor Financing
Many franchises provide their own customized financing solutions for prospective owners of a new location. This is a common franchising practice adopted by many major companies, such as UPS. They offer this cash either through a partnership program with lenders or by directly offering the capital through the corporation. What better way to go than directly to the source?
Commercial Bank Loans
Another option is the traditional method of bank loans. In a traditional loan agreement, banks or financial institutions will offer the cash upfront. The borrower is expected to repay the loan through monthly installments plus interest.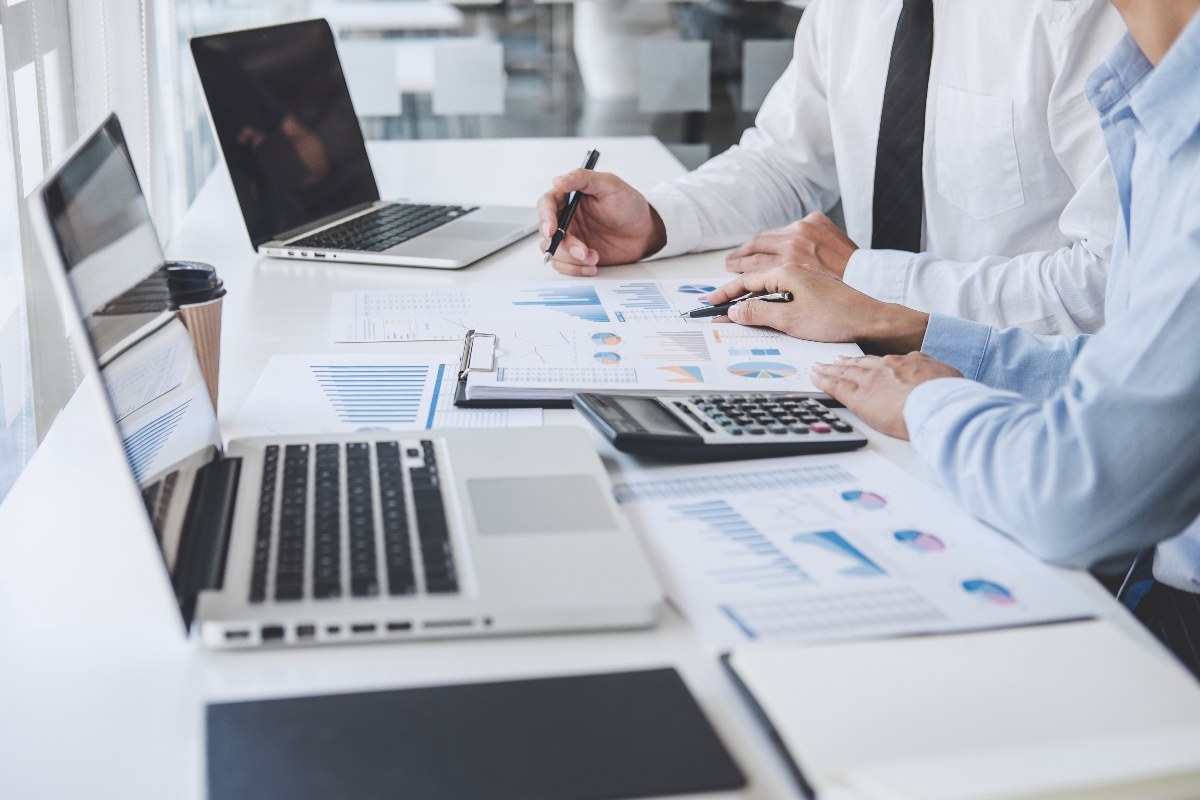 When applying for a commercial bank loan to buy your franchise, the bank will need to review your business plan as well as your credit score. This is to determine the borrower's creditworthiness and ability to repay the loan. If you have a pristine credit score, you may receive better terms and faster approval.
Alternative Lenders
If you do not qualify for a traditional loan product or an SBA loan, then alternative online loan options may suit your needs. Alternative loan products include everything from equipment financing to a business line of credit. Nontraditional loan systems offer more lenient requirements than you would typically find on the market. While these lenders do not impose strict qualifications, their loan terms are shorter. Due to their short terms and lenient requirements, these cash advances are more expensive than standard loan options. However, for their accessibility, convenience, and approval speed, the cost may be well worth it.
Crowdfunding
With the help of the internet, crowdfunding has made its way into many business models. A crowdfunded business shares profits at the end of the fiscal year with shareholders. The business owner will often offer initial perks to anyone who pledges money in a crowdfund to be an attractive business prospect. You can promote your business through a personal page or apply to be listed on a crowdfunding platform.
Borrowing From Family or Friends
If you have family or friends who are supportive of your new business venture and have the means to fund it, asking them for a cash advance might be a good option. The benefits of borrowing from family or friends is that in most cases, you will not have to worry about being bound to an official loan agreement. They may choose not to charge you interest, check your credit score, or ask for collateral. For these reasons and more, borrowing from loved ones is a fairly popular practice for those who don't have access to traditional channels.
Do You Qualify for Financing?
Before applying for franchise loans, consider the following qualifications:
1. Determine The Collateral
Take stock of your valuable assets to determine how much you are willing to guarantee for the loan. Business owners who can offer collateral worth 100% of the loan often have a better chance of securing the cash than those offering less-valuable assets. Assets are equipment, inventory, cash deposits, savings, property, or stocks.
2. Check For SBA Approval
If you plan to enter the franchise business world, you need to make sure that your chosen company is SBA-approved. An SBA-approved franchise will have more loan options for when your business is first starting out and in the future. SBA approval allows you to get initial funding through the SBA 7(a) loan, for example. Once your business is off the ground, you may be able to attain other types of SBA financing such as SBA 504s or microloans.
Steps to Obtain a Franchise Loan
The steps to getting a franchise loan are like any other business loan on the market.
Start by jotting down an engaging business plan.
Review your credit report to avoid surprises and determine your standing.
Narrow down the loan options based on qualification and what best fits your business plan.
Franchise Loans Wrap-Up
Although small businesses boast flexibility and freedom, franchising can be an excellent opportunity to expand your horizon and incorporate similar-minded entrepreneurs into your corporation.
However, there are a few questions you should consider before buying a franchise:
Is there a demand for a new location? Most companies require you to open in a location that won't compete with its other franchises. For major franchises, it can sometimes be difficult to find a location without an existing company presence.
What's the overall health of the company? You don't want to open a franchise with a failing company. We suggest meeting with an independent consultant to determine the financial outlook of the company you plan to buy a franchise from.
Do you have a business plan? Before you'll be able to qualify for most loans, including SBA loans, you will need to cut through a lot of red tape, including being prepared to present a solid business plan that projects the franchise's potential profitability.
Opening a franchise demands a large sum of capital to match the advertising power, and some business owners do not have that kind of cash. Banks and other financiers offer franchise loans for that precise reason. With so many great options available, you're bound to find a financing plan that will work for you and your new business.
Frequently Asked Questions
What are the Requirements for a Franchise Loan?
Most lenders will require the following information when applying for a franchise loan:
Signed franchise agreement
Personal and business financial statements
Personal and business credit history and score
Business license
Tax returns
Resume
Business lease
Can I Get a Franchise Loan for Any Business?
Before opting for business franchising, make sure to check the Small Business Authority's (SBA) franchise directory. You'll want to ensure that the business is listed in the directory and eligible for financing.
Is a Down Payment Required?
Generally, you will be required to put down around 10% to 30% of the principal. However, this amount will vary by the amount you are borrowing and the lender you are working with.
Is There a Minimum Credit Score Requirement?
Each lender will set its own credit score requirement for a franchise loan. In most cases, a minimum credit score of 660 is required.
Do I Still Qualify for a Franchise Loan with Bad Credit?
Each lender will have its own eligibility requirements and assessment process. In most cases, a very low credit score will result in an automatic denial. However, some lenders may be willing to offer shorter-term and smaller-sum loans to damaged credit applications. Keep in mind that you may be charged higher interest.