Commercial Construction Loans
Commercial construction loans can help you finance the construction of a new building or renovations to an existing property. Keep reading to learn more about the terms, conditions, and requirements of a commercial construction loan.
When your business has reached the point where it's time to set down roots, you will need to start thinking about viable options to get working capital. Whether you are building something new or looking to expand on your current building, a commercial construction loan can get you the funds you need.
What is a Commercial Construction Loan?
A construction loan is a short-term loan to fund the development of a new office building or expansion of old property. The contractor or business owner may apply for a construction loan to meet the costs of the plan before receiving long-term financial funding. Construction loans ordinarily possess higher interest rates than other traditional loans due to their risky nature.
Request Funding Today*
By clicking "Get Started", I consent and agree to the
Privacy Policy
and
Terms of Site Use
.
*By filling out the form above, you will be routed to Lendza's funding request form.
A construction loan is useful for covering the cost of the land, contractor labor expenses, cost of building materials, permits, and other important functions of the building. Furnishing expenses are not usually covered in a construction loan. Permanent fixtures like landscaping may be included.
The property is considered as collateral, in turn making the funding a secured real estate loan. A commercial construction loan is provided to business entities. These loans are intended to be used for property development to help a business generate more income. Commercial construction loans are generally applied to purchase or construct business-related structures, such as:
Office spaces
Retail locations
Restaurants
Hotels
Industrial buildings
How to Get a Commercial Construction Loan
Applying for a commercial building loan is a little more complicated than other small business loans.
Once you locate a lender suited for your needs, they will walk you through their application process. Lenders require applicants to provide financials, paperwork, and specifications about the property. Keep in mind that the process may be long and demand specific documentation.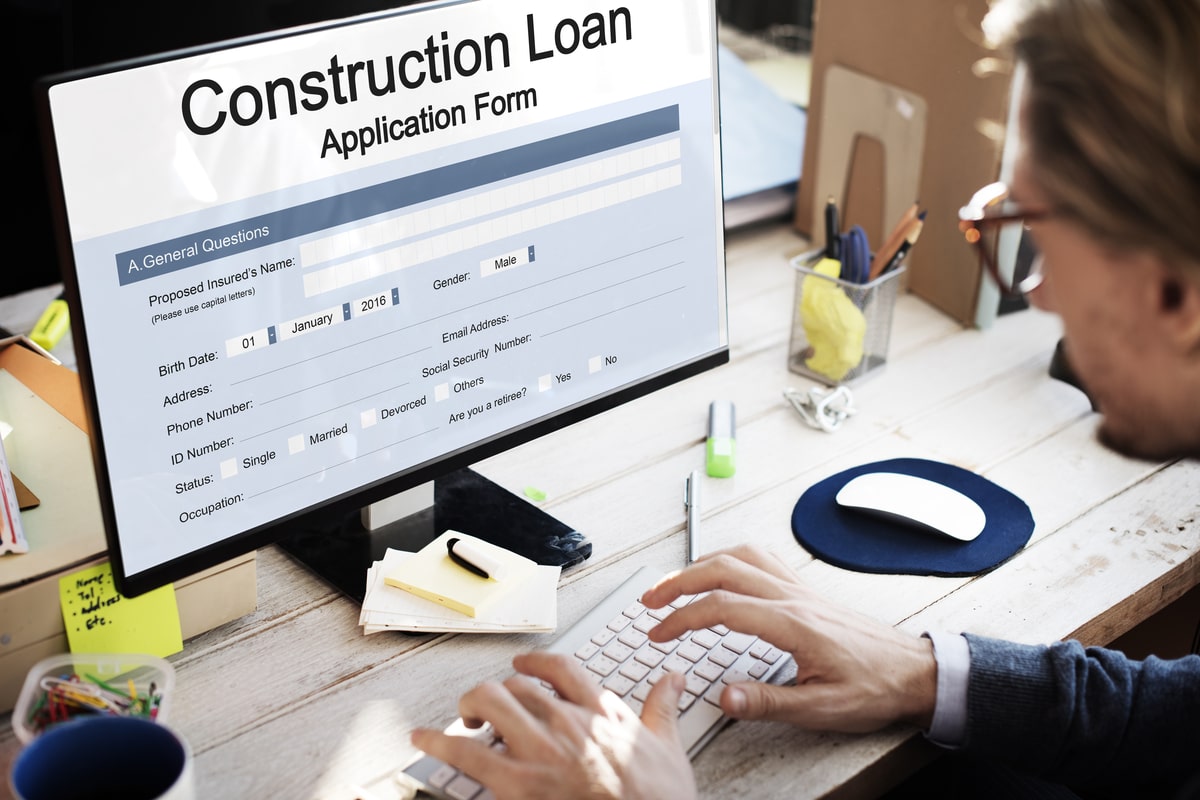 There are many lenders ready to help; however, applicants should be aware that commercial building construction loans demand that the small business occupy at least 51% of the building to be constructed.
What May Be Asked
Lenders may require specific documents to process the loan. Here are some examples:
Business and personal financial documents
The loan officer may ask for the applicant's business and personal financial documents. This can include tax returns, a profit and loss statement, and a business plan. Moreover, some lenders also ask permission to pull credit scores.
The lender may consider the applicant's debt-to-income ratio. This ratio depicts the relationship between the income and the debt of the business. Ideally, lenders prefer a debt-to-income ratio of at least 43% or less.
A more detailed construction plan is preferable. Lenders will want to review building plans and contractor bids.
Lenders may require an appraisal before processing or even approving the loan. This helps them to ensure the project under construction will be, at the very least, worth the value borrowed.
Important Notes
Strong credit may be required for construction loans. Also, a down payment will be necessary. Down payments range from 10% to 30% of the total proposed costs. Most lenders will revert to using a loan-to-cost calculator to decide the down payment amount. Some lenders will also check the credit and credentials of the builder hired for the project.
It is recommended to have a repayment plan. Lenders may ask if you plan to pay back the loan in cash or refinance when the building is complete.
Where to Get Commercial Loans
There are many traditional methods and alternative financing solutions for obtaining commercial construction loans. Make sure to consider the advantages and disadvantages of every lender before applying.
Banks
Most banks present commercial funding for different sorts of properties. Usually, the estate will have to be owner-occupied (meaning the building's owner is currently occupying the property) for it to fit for a commercial construction loan from a bank.
Pros
Banks provide reasonable rates
Long-term funding possibilities
Cons
Needs more documentation
The process is typically slower than other viable options
Banks tend to work only with borrowers with good or excellent credit scores
Alternative Lenders
Aside from banks, a number of non-bank lenders may provide commercial real estate construction loans. Borrowers should note that rates are usually higher. However, if you require a fast cash loan, then this could be a viable option.
Pros
More lenient regulations and standards
Non-bank lenders may offer faster approvals
Cons
Interest rates are higher than usual
These types of lenders typically offer loans with shorter terms
How Does a Construction Loan Work?
Potential borrowers should be aware that construction financing differs a bit from a traditional mortgage loan. Keeping that in mind, here are some of the key differences to look out for during your application.
Allotment and Payment Form
The most significant difference between a commercial construction loan and a traditional mortgage is the manner through which the cash allotment and payment are carried out. With a mortgage loan, the entire debt amount is paid out in one lump sum at closing. After that, the borrower has to start making monthly payments for both the principal and interest until the loan is completely paid off — this can expand over a few years.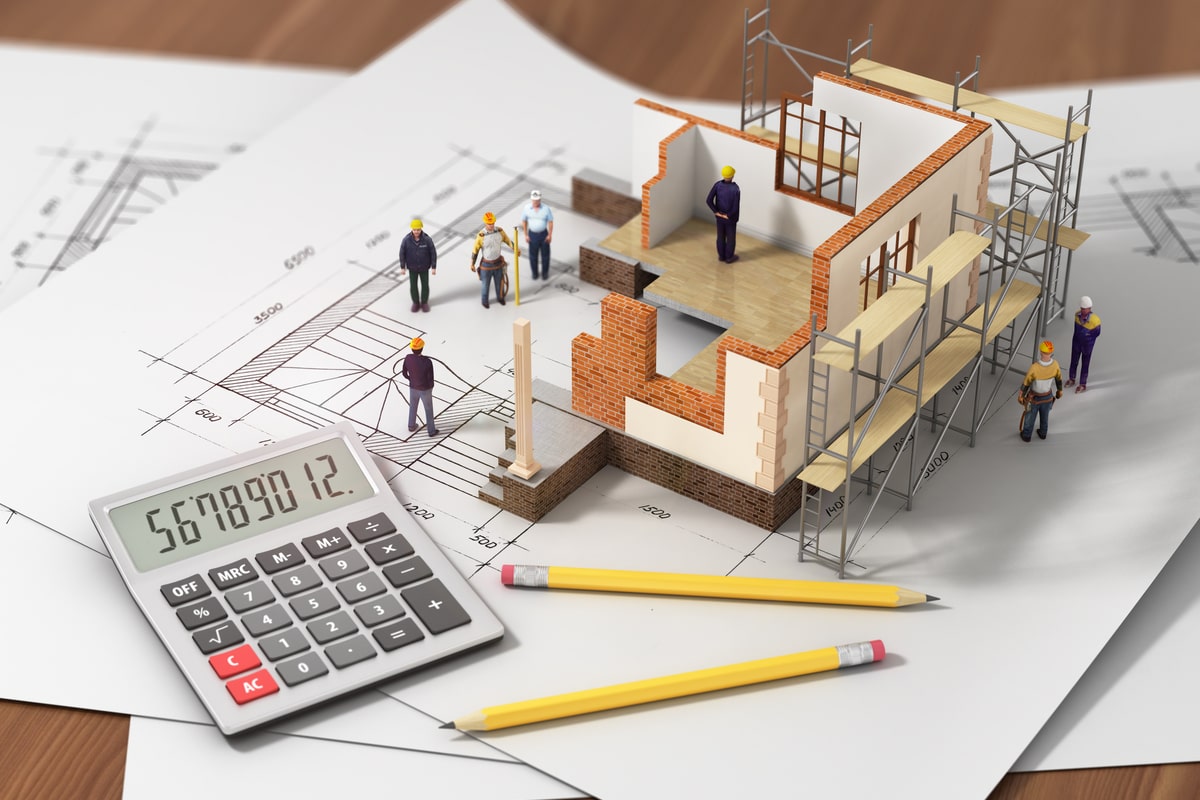 On the other hand, a commercial construction loan is paid out through the use of a draw schedule. A draw schedule is when the loan amount is paid off gradually as the construction reaches different milestones. For instance, the project's first milestone may be the purchase and development of the land. After the lender has performed all the necessary inspections, they may release another loan sum to buy materials and hire labor.
Also, the borrower is not responsible for making any payments on the principal amount until the loan is fully paid. The borrower only pays the interest on the amount that has accumulated over the draw period. The full principal payment typically happens after construction is completed.
Interest Rate
Interest rates for commercial construction loans may be higher than traditional home loans. Interest rates for construction loans may vary depending on current rate trends or the borrower's credit score and financial background. In general, interest rates range anywhere from 4% to 12%.
Fees
Commercial construction loans hold extra fees that are not likely to appear with standard mortgages. The fees are usually attached to the remainder of the closing costs, including:
Documentation fees
Project review fees
Fund control fees
Guarantee fees
Down Payment
When it comes to standard mortgages, the down payment can be as low as 3%. Commercial construction loans hold a higher down payment. The down payment requirement for commercial construction loans ranges anywhere between 10% to 30%.
What are the Requirements for a Construction Loan?
Many small business owners do not have the resources to cover the cost of a new commercial building project upfront, which is why many finance the project. However, keep in mind that it is typically more difficult to obtain approval on a construction loan since you will be asking for money on a building that does not exist yet. This is why lenders reserve the right to be cautious in offering this loan. Lenders may want to ensure that the borrower will place their trust in the hands of an experienced builder, and the property must hold a certain value once it is completed to be considered a good investment.
In order to process a reliable construction loan application, make note of the following standard commercial construction loan requirements.
Detailed Plan
One of the first requirements may be a detailed description of your plans. This will include everything going into your office or factory building project:
floor plans
cost and earnings forecasts
an anticipated completion date
inventory of materials to be used
suppliers and subcontractors
Qualified Builders
For a lender to fund your project, you must present and use the services of a reliable and authorized builder. If you are planning to be your own general contractor or even build with your own hands, you may need to include a rundown of any current or past projects that you have completed with profit or loss reports.
A Down Payment of at Least 10%
Some lenders may ask for as much as 30% to help ensure that you will be able to carry out the cost of construction, even if things do not go as planned.
Evidence of Your Ability to Repay the Loan
The lender will demand to see proof of income and good credit score standing in order to process your loan.
Property Value
The loan eligibility standards are dependent on the value of the completed project. Estimates and assessments are location-specific and also depend on market conditions.
Conclusion
New construction projects and renovations can be more expensive than obtaining an already existing and ready-to-go building. Many expanding businesses do not have the luxury to allocate thousands of dollars to property expansions. This is where commercial construction loans come in, with lenders providing just enough funds through the construction process to cover all necessities such as labor, materials, and land development.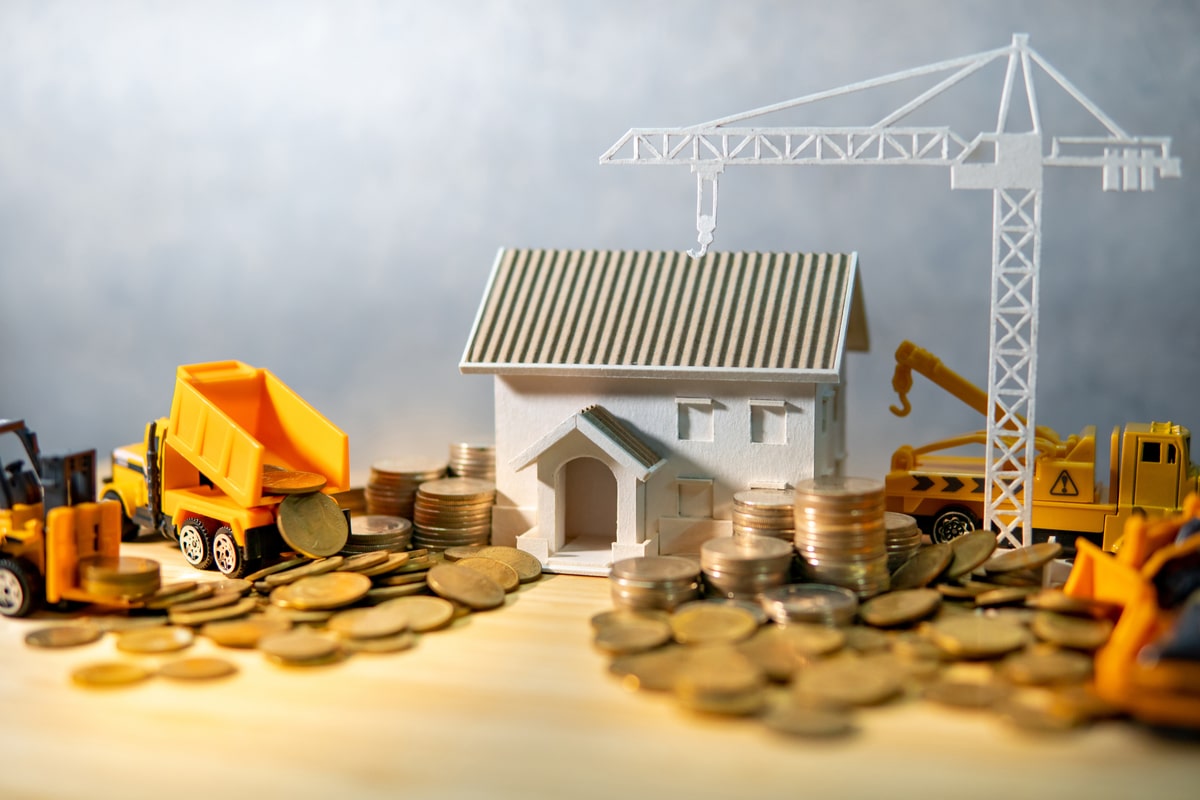 It is exciting to reach the point in a business when you are ready to expand. That said, it can be tough finding the cash to finance these projects. If your business needs to construct new buildings or renovate existing ones, then a commercial construction loan can make it less stressful.
Before you start building:
Check several lenders to receive details about their unique programs and procedures.
Do not forget to compare commercial construction loan rates, terms, down payment requirements, and other attributes in order to choose a loan suited for your needs.
Frequently Asked Questions
How Hard is it to Get a Construction Loan?
Commercial construction loans are harder to qualify for than traditional loans since they are considered higher-risk debt for the lenders. Applicants will need to hold a strong credit score and offer a down payment ranging between 10% to 30%. The lender will also have to check for the credit and credentials of the builder assigned to the project. The lender must assess past or current projects of the contractor to make sure they possess a reputable background.
Construction loans are considered a highly flexible type of fast cash; this is why they often come with higher qualifying standards.
Why Take Out a Commercial Construction Loan?
Business owners planning to purchase existing commercial properties can apply for a loan known as a commercial mortgage. On the other hand, if you are looking to renovate an existing building or even build one from scratch, a commercial construction loan is the way to go.
Commercial construction loans are unique from other loans on the market. Other loans provide the borrower a lump sum all at once, and the amount borrowed is paid back over an agreed-upon time. With commercial construction loans, the full amount of the loan is not handed over to the borrower upfront. Instead, the borrower must work with the lender to generate a draw schedule. In other words, the borrower will be able to "unlock" new amounts from the loan as they reach different steps throughout the project.
The draw schedule is highly beneficial for borrowers, as it helps them finance their projects without going overboard with the loan.
What is an Interim Construction Loan?
An interim construction loan is a type of commercial construction loan. It is a short-term loan fit for business owners who are currently in the process of construction. The loan is best used to help pay for the cost of labor and materials needed for a commercial building project. Just as the name suggests, this small loan complements a construction loan and is set to take care of small expenses. For instance, if you need money before your next draw period, you may use an interim financing and construction loan to fund the unexpected expenses.
Interim construction loans are usually paid back over 18 to 36 months.
What Can I Use the Funds For?
Construction Loans can usually only be used to develop or upgrade business-related property. This may include exterior construction, building offices, buying real estate, or purchasing materials.
What if I Go Over Budget?
If your final costs end up exceeding the construction loan amount, you will likely need to pay out of pocket. It is common for changes to occur during the construction process. However, you should immediately notify your lender of any changes that may impact your loan or finances.