Cash Flow Management and COVID-19: 4 Tips for Construction Businesses
Find out how contractors can manage construction cash flow during a pandemic.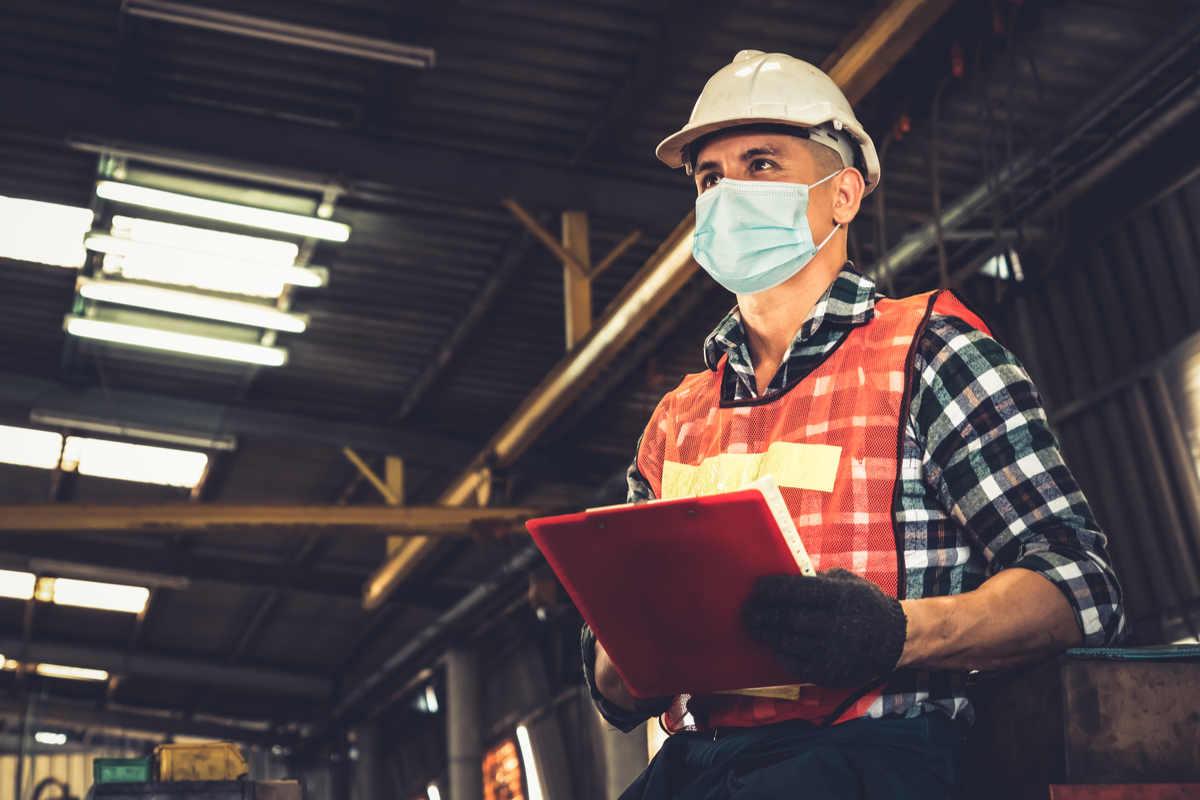 It will be an understatement to say that the COVID-19 crisis has been impactful to the construction industry and to the world at large. The unprecedented situation has paralyzed entire countries and disrupted the global economy. Several countries have implemented strict social distancing measures and enforced stay-at-home orders to slow down the spread of COVID-19. While some construction businesses were able to continue their operations remotely, others had to temporarily pause operations or even close permanently.
A few months after the first recorded case of COVID-19 in the country, many states have started to loosen up restrictions and many construction sites have reopened. However, construction business owners and project managers still face many operational issues due to the disruption in the global supply chain.
A recent study from the US Chamber of Commerce found that only 16% of contractors express high confidence in the market's ability to provide business opportunities in the next 12 months, a drastic drop from the optimistic 54% in the first quarter. Around 87% of contractors, meanwhile, report that they are experiencing delays due to the coronavirus outbreak.
On top of these issues, construction businesses also need to be prepared with their finances. It will be challenging to continue your business operations without assessing the full impact of the crisis on your finances and prepare a strategy to manage cash flow.
How The COVID-19 Crisis Affects Cash Flow
The most obvious impact of COVID-19 on construction cash flow is the reduction of sales due to lower demand for construction work. The viability and schedule of construction projects will need to be reassessed to account for the disruptions in the global supply chain and the availability of labor.
Aside from this, construction businesses also face challenges in collecting receivables. If you were not able to file a preliminary notice prior to the onset of the COVID-19 pandemic, you may not be able to collect payment through the use of the mechanics lien.
In terms of cash outflow, construction businesses may need to take a look at fixed recurring expenses. Rent, insurance, utilities, and employee salaries will take a significant chunk of your cash reserves. Carrying construction inventory also has its associated costs. With likely lower revenues over the coming months, these expenses will easily deplete a company's cash reserves.
Request Funding Today*
By clicking "Get Started", I consent and agree to the
Privacy Policy
and
Terms of Site Use
.
*By filling out the form above, you will be routed to Lendza's funding request form.
How to Manage Cash Flow During The COVID-19 Crisis
The unprecedented COVID-19 situation and the uncertainty that it brings have highlighted the importance of healthy cash flow. Construction business owners need to have a firm grasp of their cash inflows and outflows in order to have sustainable operations moving forward. Here are some tips on how to manage your cash flow during the COVID-19 crisis.
1. Ensure the availability of financing options
One of the first steps that you take when planning a cash flow management strategy is to analyze your current financial standing. You should focus on your current cash cushion and how long it will take before your expenses eat through your cash reserves. In addition, evaluate your sources of income and financing over the short term.
During these times, you should not assume that the financing options that you used pre-COVID will be available. Get in touch with your financing partners immediately to ensure the availability of credit in case of emergencies. You may also take this opportunity to explore other financing options to support your cash flow. For instance, you may consider factoring your receivables to generate cash quickly. Finally, if you planned to make some capital investments before COVID-19, you may have to reconsider until your operations have stabilized.
2. Implement a flexible work arrangement for employees
The government has imposed strict guidelines for social distancing in the workplace. It is highly preferred that people stay at home as much as possible. For construction projects, project owners need to plan how to address social distancing on the construction site. Continuing operations will mean optimizing the site layout, adopting staggered shifts to ensure fewer people on the site, and investing in hygiene supplies and better personal protective equipment.
The implementation of these measures entails additional expenses for your company. One way to soften their impact is to adopt flexible work arrangements with some of your employees. Construction employees whose presence on the construction site is not required may simply work from home.
3. Try to minimize your variable expenses
One of the best ways to immediately reduce your cash outflows in the short term is to revisit your variable expenses and aim to reduce them. For instance, reducing the need for in-person meetings as well as trips from one site to another can alleviate your cash woes while protecting the safety of employees.
Aside from this, you may temporarily reroute your discretionary funds to addressing crucial COVID-19 expenses, especially in support of your construction employees. Finally, you may also impose a freeze on hiring and reduce contractual work, which you can then redistribute to your permanent employees.
4. Optimize the collection of receivables
Construction business owners are usually lax about collecting receivables, especially when the economy is in good shape and cash flow is not that big of a concern. With our current circumstances, however, it is the perfect time to analyze how your receivables are managed. Poor accounts receivable management is the root cause of many cash flow issues, something you do not want to deal with during this crisis.
When optimizing your collections process, it is important to start during client acquisition. Before you sign the deal with a client, you need to first assess their credit rating and gauge their ability to pay for your services. Save yourself from the headache of dealing with a bad debt during this crisis. Aside from this, you should also optimize your documentation. One of the most common reasons for payment delays is wrong information in invoices that then leads to them being sent to the wrong recipients. Finally, always send your invoices on time. Sending your invoice sooner will lead to you receiving payment quicker.
The road to recovery from COVID-19 is long. For construction companies to thrive, it is crucial that business owners look for ways to manage cash flow effectively.
About the Author:
Chris Woodard is the Co-Founder of Handle.com, where they build software that helps contractors, subcontractors, and material suppliers with late payments. Handle.com also provides funding for construction businesses in the form of invoice factoring, material supply trade credit, and mechanics lien purchasing.