Why Amazon Never Has a Profitable Quarter
It's hard to understand why Amazon's stock price grows while the company posts such tiny profits. We'll try to explain.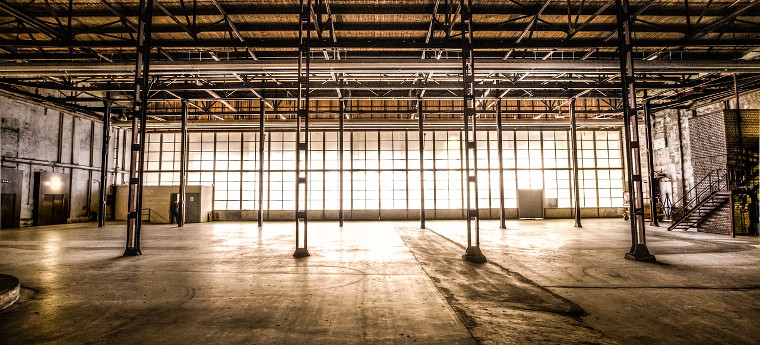 If you bought $5,000 worth of Amazon stock back in 1997, it'd be worth nearly $1 million today. But investors are still waiting for Amazon to be profitable.
Back in 2013, Amazon enthusiast (and former employee), Eugene Way tried to explain the company's business model by likening Amazon to a lemonade stand.
Request Funding Today*
By clicking "VIEW FUNDING OPTIONS", I consent and agree to the
E-Consent
,
Privacy Policy
,
Terms & Conditions
.
*By filling out the form above, you will be routed to Lendza's funding request form.
In Way's analogy, the curbside lemonade vendor sells juice for twice what it costs to make. Seeing that business is good, the vendor decides to branch out and capture more of the market. Anticipating serious growth, he purchases lemon groves and timber, which cuts into his profits.
If you knew the vendor, you would understand his vision and might even believe in it. On the other hand, the lemonade stand would look like a failure if judged solely on its profit margin.
Like the mighty lemonade stand, Amazon uses its profits to grow. Amazon's founder and CEO, Jeff Bezos, sees no reason to take his foot off the pedal as he races to take over as much of the market as he can. He invests in things like more warehouses, better warehouses, faster and cheaper delivery, grocery stores, original video programming, and much, much more.
Why do investors trust Jeff Bezos?
After Amazon posted its last earnings report, the New York Times noted that despite profits "less than a third of what Wall Street" had predicted, investors chose not to punish Amazon and instead give the company "several miles of leash."
The Times said that in similar circumstances investors likely would have turned on any other retailer. Amazon is different, they argued, because of its record of accomplishment in technology leadership and sales growth.
In its two-decades as a company, Amazon has only had a few profitable quarters. One risk of this kind of business model is losing the faith of your investors. To avoid that, Amazon has become a great storyteller.
Scott Galloway, an NYU business professor, attributes some of Amazon's success is Bezos's ability to "paint an extraordinary vision."
Investors believe in him. They believe that (for now) profit doesn't matter.
Does profit matter?
Venture capitalist and blogger Benedict Evans wrote, "As the saying goes, profit is opinion but cash is a fact, and Amazon itself talks about cash flow, not net income." If you follow the cash flow, you see Amazon pouring money back into itself.
The money is there. If the company wanted to generate a profit and line the pockets of its investors, it could do that right now by not investing in Amazon.
Will it last?
How long will Amazon do this? Evans looked at the U.S. retail market (sans the stuff that's impossible to ship, i.e., gasoline, timber, plants, etc.), and figured out that Amazon has about one percent of it by value.
Should Bezos give up now and leave the other 99 percent for his competitors? Or, should Amazon keep trying to take over as much of the retail market as possible?
Eventually, shareholders may insist that Amazon cash out and offer them a return on investment. For now, though, they seem happy to wait and see how much commerce Bezos can make flow through Amazon.
What investments?
Not only does Amazon compete with big box retailers like Walmart, Target, and Best Buy, its recent acquisition of Whole Foods and its AmazonFresh brand allow it to go head to head with grocery stores.
According to grocery sale estimates for 2017, Amazon is responsible for 4 percent of all U.S. grocery sales. That puts it at just about the same level as Albertsons and Safeway.
Amazon Web Services is its cloud computing arm, which competes with Microsoft, IBM, and Google. It brought in $12.2 billion last year.
Amazon Prime Video is an online streaming service that competes with Netflix and Hulu. Amazon Studios creates feature films and shows, which have won some of the industry's top honors.
To cut costs on delivery, Amazon has built warehouses closer to customers, started delivering its own packages, and is working on drone technology to make the process even faster and cheaper.
Amazon's Fire Tablets accounted for six percent of worldwide tablet sales during the first quarter of 2017. Amazon Basics is the company's private label used for consumer products ranging from batteries to tripods.
Those are just some of its well-known ventures. Amazon has its hand in office supplies, audio services, digital comics, independent publishing, and much more.
It's hard not to respect Amazon's ambition. But as it tries to conquer everything online commerce, it will continue to post pitiful profits. For now, the investors are happy to be along for the ride.