Examining Chipotle's Plan to Bounce Back
We search Chipotle's strategies for 2017 to see if it has anything useful for your business.
Best Practices
February 3, 2017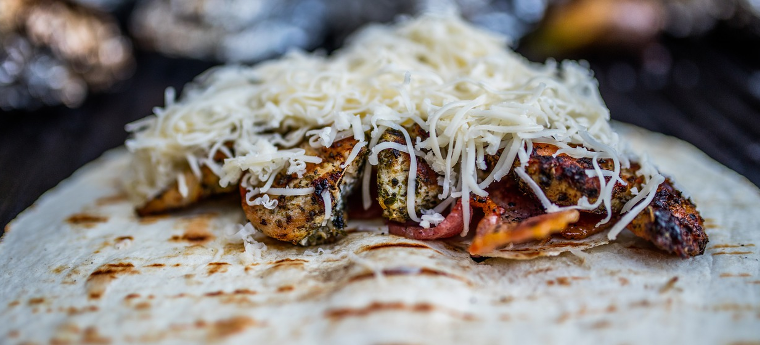 E. coli isn't good for business. Just ask Chipotle.
In October of 2015, its stock sold for over $730 a share. After the outbreak: about $400. Ouch.
But then this last December, Chipotle enjoyed its first positive sales month in over a year. It hopes to build on that success.
Request Funding Today*
By clicking "VIEW FUNDING OPTIONS", I consent and agree to the
E-Consent
,
Privacy Policy
,
Terms & Conditions
.
*By filling out the form above, you will be routed to Lendza's funding request form.
A recent article from CNBC looks at Chipotle's business plans for 2017. We found some smart tips you may be able to use for your business.
Simplify and Put the Customer First
Chipotle's employee standards proved to be too complex, misfocused, and time-consuming. Employees were expected to meet 27 measures, many not centered on the customer. This led to increased complaints about dirty stores and long lines as workers struggled to measure up to impossible metrics.
The arrival of a new set of standards should fix all of that. Instead of 27 tasks, the Chipotle crew will focus on just five – with most involving customer service.
When a business puts the customer service first, it usually increases its number of repeat customers.
Improve Digital Ordering
Customers who visit Chipotle during peak hours must deal with long lines that can snake around the entire restaurant. For them, digital ordering could be a real benefit.
During the first quarter of 2017, all Chipotle restaurants will allow for online ordering. Currently, about half of the stores already have this implemented.
The company's goal is to make digital ordering as inviting as possible. To do this, it will show a more accurate and exact pickup time, so customers have a better idea of when the food will be ready.
This plan helps both the customers and the company. An order made online is easier for the restaurant to fill, and it's a lot more convenient for the customer.
It should be noted, though, that Starbucks recently tried this. There was a problem. The pickup counter became too crowded, as more of its customers started ordering online. When a customer arrived for their online order, he'd see the line and leave without buying.
If you're ramping up your digital ordering efforts, you should be ready for it to work.
Chipotle is battling this potential problem by investing $2 million in additional labor specifically to deal with increased customer traffic from digital orders.
You can forgive even the most loyal customers for getting their burrito fix elsewhere after Chipotle's E. coli outbreak. While lost, they are not forgotten. Chipotle has a plan in place to get them back.
It will target the 60 million lost customers through a more consistent (but cheaper) ad campaign.
Maybe you should reach out to lost customers, too.
Remain Affordable
When labor and food prices go up, Chipotle eats the cost increases rather than passing them on to the customer. It's part of their strategy to remain affordable to the masses. The company's plan for 2017 doesn't change this.
It's important to know how much your customer is willing to pay. While you may need to charge more when you're spending more, the customer won't always agree with that decision. So try to keep prices in that sweet spot where you and the customer are both happy.
Chipotle may never get back what it lost. But its plan looks like a good one. And pieces of it may help your business as you plan for a profitable 2017. We wish you the best of luck.