Tips for Filing Your Annual Small Business Tax Return
Be ready for Tax Day 2018 with deduction recommendations, loan guidance, and advice on how to avoid an audit.
Financial Preparation
February 16, 2018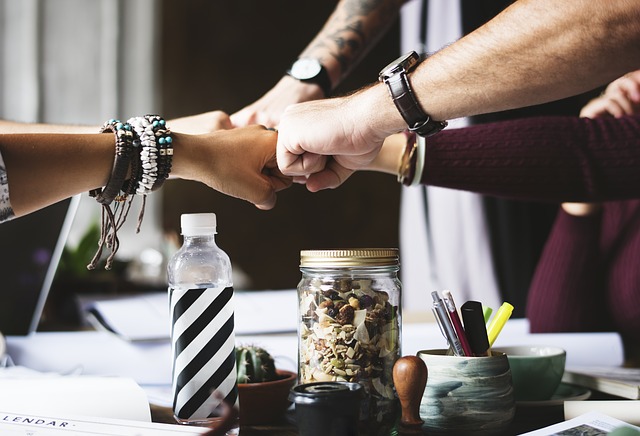 Tax season is upon us, and small businesses all over the nation are getting ready for April 17. Unlike filing a personal tax return, business taxes are more complex. In this article, we discuss different types of business taxes and offer some money-saving tips for small business owners.
Request Funding Today*
By clicking "VIEW FUNDING OPTIONS", I consent and agree to the
E-Consent
,
Privacy Policy
,
Terms & Conditions
.
*By filling out the form above, you will be routed to Lendza's funding request form.
Types of business taxes
The taxes you pay along with how and when you pay them depend on what type of business you run. The IRS lists five types of business taxes you might need to pay:
1. Income Tax - Except for partnerships, all businesses must file an annual income tax return.
2. Estimated Taxes - Using the previous year's tax return and the IRS worksheet found in Form 1040-ES, you pay an estimated one-fourth of what you might owe the IRS at the end of the current year. Small businesses usually need to make estimated tax payments if they will owe the IRS more than $1,000 when filing their returns. Since it is an estimate, you could overpay, but get a refund from the IRS later. However, you could also underpay and need to pay extra later.
3. Self-Employment Tax - If you work for yourself, you pay a Social Security and Medicare tax which contributes to your Social Security coverage. You must typically pay self-employment tax and file the IRS Form 1040 if your net self-employment earnings are over $400 or if you work for a church or a qualified church-controlled organization that chose an exemption from social security and Medicare taxes and also makes more than $108.28. The IRS defines self-employed as:
Doing a trade or operating a business as a sole proprietor or an independent contractor
Being part of a partnership that engages in a trade or business
Being in business for yourself (even if it is just a part-time business) in some other way
4. Employment Taxes - If your business has employees, you must pay employment taxes. These include Federal income tax withholding, Medicare and Social Security taxes, and Federal unemployment (FUTA) tax.
5. Excise Tax - Businesses that manufacture or sell certain products, operate certain types of businesses, receive payment for certain services, or that use various kinds of equipment, facilities, or products pay excise taxes. For example, there are excise taxes on vehicles which operate on public highways.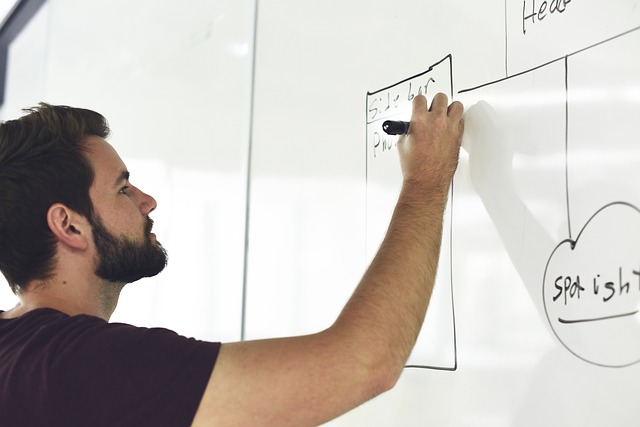 Annual taxes or quarterly taxes?
Every business is required to file an annual tax return. Some businesses also need to pay quarterly taxes. These payments are due April 15, June 15, September 15, and January 15.
As stated above, those who are self-employed or run a sole proprietorship that has operated for 12 months and is earning an income from the business must pay taxes quarterly based on the previous year's income. There are a few exceptions:
if you haven't been operating a full year OR
if you operate on a net loss OR
if you earned less than $600 the previous year from the business
Apart from paying quarterly business taxes, you may also need to file payroll taxes. If you have paid employees, you must withhold taxes from their paychecks. These taxes must be paid within a certain amount of time (depending on the amount), and you must file federal payroll tax returns. The most common tax form is Form 941. It must be filed within one month of the end of each quarter - April 30, July 31, October 31, and January 31.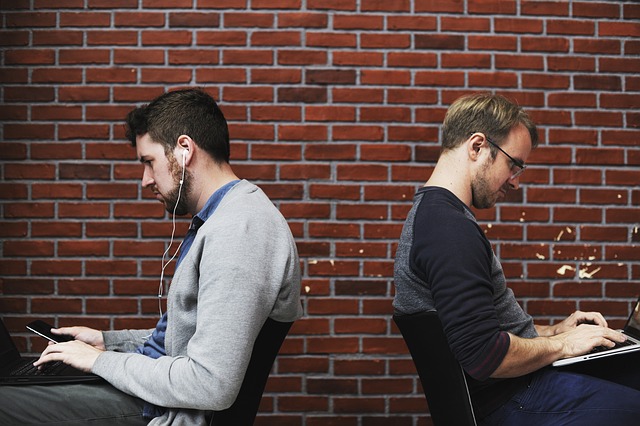 6 tips to help you save money on your small business taxes
Not every small business pays the same types of taxes or the same amount of taxes. Small business taxes for a restaurant cover certain items specific to the restaurant industry. In the same way, small business taxes for a contractor are different from small business taxes for a trucking company. Below are a few tips for saving money on small business taxes.
1. Claim your home as a deduction
Small business owners need every tax advantage they can get. Small business taxes for a home-based business can take advantage of the home office deduction. If part of your home is used for your small business, you might be able to use the home office deduction. It is available to both homeowners and renters. Costs like mortgage interest, utilities, insurance, repairs, and depreciation can be deducted.
2. Deduct the self-employment tax and health insurance costs
As stated above, workers who are classified as 'self-employed' must pay the self-employment tax. However, the self-employed can also deduct the employer-equivalent portion of the tax when calculating their adjusted gross income. The deduction does not affect either your net earnings or the self-employment tax, but only affects the income tax.
Small business taxes for the self-employed may also involve deductions for health insurance. According to Section 2042 of the Small Business Jobs Act, the self-employed can deduct the health insurance costs. If used, this deduction becomes a part of net earnings
3. Taxes on restaurant tips
Restaurant owners pay taxes on the restaurant's income as well as payroll taxes. However, since tips are usually subject to withholding, small business taxes for a restaurant also covers tips. You must claim and pay taxes on employees' income from tips. These can be collected either from wages or other funds that employees make available.
Your employees also need to report their tips to the IRS using Form 4070 (Employee's Report of Tips to Employer). It is due on the 10th day of the month after the month in which the employee received the tips. Unless an employee receives less than $20 in tips in a given month, they must report their tips.
4. Small business taxes for a trucking company
Individuals or small businesses who operate heavy trucks with a taxable gross weight of 55,000 pounds or more must file IRS Form 2290, Heavy Highway Vehicle Use Tax Return "the last day of the month following the month in which you first used the vehicle on a public highway during the taxable period." However, there are a few ways to get tax credits on heavy trucks:
If a vehicle is driven 5,000 miles or less (7,500 for agricultural vehicles) during the reporting period, you can claim a suspension. However, if the vehicle goes over that mileage, you must pay the taxes.
If a vehicle is destroyed, stolen, or sold, you can claim a credit for taxes paid on it.
If you are approved for and take part in a state vehicle replacement incentive program, you could be eligible for a tax credit or refund.
5. Be charitable (even to your yourself)
Giving is good for business, especially at tax time. You can take deductions for donating money, supplies, equipment, or property. In certain cases, gifts to employees, like bonuses, can be deducted. Also, money spent on personal enrichment for the sake of your business (classes, seminars, training), may be deductible.
6. Use a tax professional
Although the tips listed above helps with small business taxes, a tax professional offers additional expert assistance. Even if you have done your personal taxes your entire adult life, business tax returns are very different and more complex. As a result, it may be wise to use the services of a professional tax preparer.
When choosing a professional to help you with your small business taxes, check out their history and qualifications. Also, be sure to ask about their fees for preparing small business taxes. Once you choose a tax pro, you will need to hand over any records and receipts. In addition, always review any forms the tax preparer asks you to sign. Lastly, never sign a blank tax form.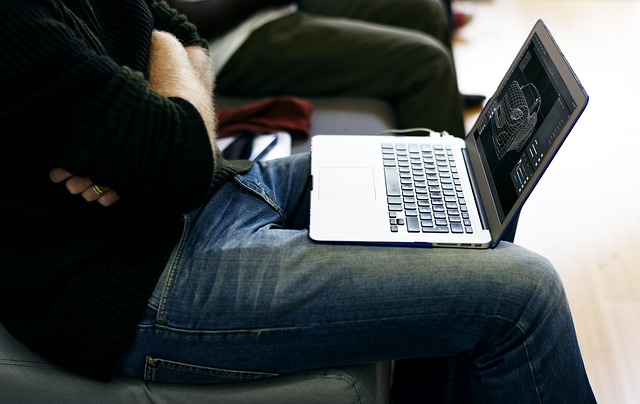 How to avoid an IRS audit
Few things strike fear in the heart of small business owners like the words IRS Audit. Although the government has every right to audit small businesses, it rarely happens. However, if you still have a nagging fear, here are tips to avoid an IRS audit:
Check the numbers - Making mistakes is easy, especially if you are a new small business owner and are unfamiliar with business taxes. Double check your numbers or a have a professional review them.
Maintain good records - Document everything and keep all business receipts.
Don't take illegitimate deductions - To claim the home deduction, you need a dedicated room that's used for business. Also, claiming excessive expenses could cause an audit.
Keep business funds separate - Consider opening a separate bank account dedicated to business expenses and income.
Pay your small business taxes - You should make quarterly tax payments if your business taxes exceed $500 by year's end.
IRS penalties and how to avoid them
If the IRS finds you noncompliant or negligent with your small business taxes, you could face a number of penalties, depending on the infraction. All of the following result in IRS penalties:
Underpaying - Paying less than 90 percent of your current tax bill.
Failure to file (late filing) - Not filing taxes by the due date brings a 5 percent monthly penalty which can add up to a maximum 25 percent penalty. Avoid this penalty by filing on time, even if you know you cannot pay all your small business taxes.
Failure to pay your penalty (late payments) - The IRS adds a penalty of 0.5 percent to 1 percent for every month that your tax bill is not paid on time.
Payroll tax penalties - Unpaid payroll taxes can bring three major penalties - failure to file, failure to deposit, and the failure to pay. These three could add up to about 33 percent (plus interest).
Inaccurate payments - Claiming invalid deductions that cannot be documented or failing to report all income can result in a 20 percent penalty.
Deduction errors - Making deduction claims you can't back up can bring a 25 percent penalty. Avoid this by keeping good records.
Tax fraud (civil fraud) - If the IRS believes you purposely and fraudulently underreported income, you will face a 75 percent penalty of the underpaid amount.
One of the easiest ways to avoid penalties is to double-check everything before filing your small business taxes. If you are still not confident that your business tax return is correct, consult a tax professional.
Lendza.com
If you own a small business, you can get up to $350,000 to purchase equipment, acquire property, or fund any number of other business projects. With our secure online funding request, you can get your projects funded in as little as three business days. The request is free with no obligations.
The process is simple. After you fill in our secure funding request, we do our best to connect you with one of our affiliate lenders. Once you are connected with a lender, they walk you through the process. The great news is that completing our form and submitting a funding request does not affect your credit score.
As a business owner, you need money to make money. Lendza is here to connect you with those who are ready to lend your business working capital. Even if you have already been turned down by a bank, you could still find funding. Our process was designed by real people who are experienced in the finance industry. We are ready to help you secure the small business funding you need.