Success Story: How the Owner of La Puente Car Wash used Alternative Financing to Save His Business
When the banks said no, Roland used an alternative loan provider to get the working capital he needed.
Success Stories
December 6, 2016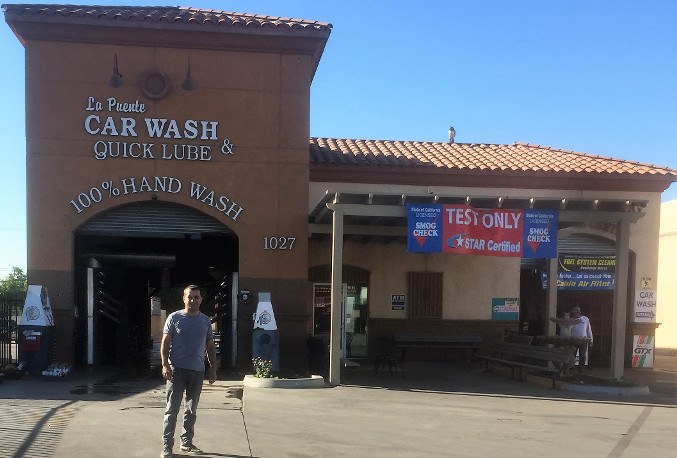 When we travel through east Los Angeles County, we always stop and see our friends at La Puente Car Wash. They greet us with warm smiles and top-notch service, but if the banks had their way, the station wouldn't be there.
The car wash almost had to shut down for lack of funds. This is the story of how the owner, Roland Hovhannisyan, found a way to keep it alive.
Request Funding Today*
By clicking "VIEW FUNDING OPTIONS", I consent and agree to the
E-Consent
,
Privacy Policy
,
Terms & Conditions
.
*By filling out the form above, you will be routed to Lendza's funding request form.
When the Banks Said No
Banks offer for little wiggle room in their risk assessment model. Either you have a strong credit history, or you don't get a loan.
"Using the bank for a loan was a nonstarter," said Roland. "They'd only look at a couple of things about me before dismissing me. I knew things would work out eventually, but I didn't like having to spend so much time looking for a loan."
Up until this point, Roland had never considered alternative business funding. He assumed, like many other small business owners, that a bank loan was the only practical solution. When that fell through, Roland was forced to consider other options.
Alternative Business Funding Saves the Day
Even though the banks wouldn't work with him, Roland found a loan provider with the resources to offer him financing. The crisis was successfully averted.
"The provider who worked with me took the time to understand my business. It was a more personal approach, and that's what I really needed," said Roland. "It was a serious relief when I got my loan offer. I knew I'd have to pay it back, so I was focused on that, too. But knowing that we had the money to stay in business was a major stress reliever."
A Brighter Future
Without the loan, Roland likely would have had to close his business. Instead, he received the funds, and his car wash has been able to thrive.
"Once we got the money, things started turning around," said Roland. "We had a good plan in place, and we were able to carry it out."
We love hearing success stories about small businesses using alternative funding. If you've used this kind of working capital to grow your business, please let us know. We would like to tell your story, too.
If you're looking for funding right now, fill out our brief questionnaire, and we'll try to pair you with an alternative loan provider today.