Glassdoor Announces its 50 Best Jobs in America
See where your company's open positions show up on Glassdoor's list of top-scoring careers.
Best Practices
January 26, 2017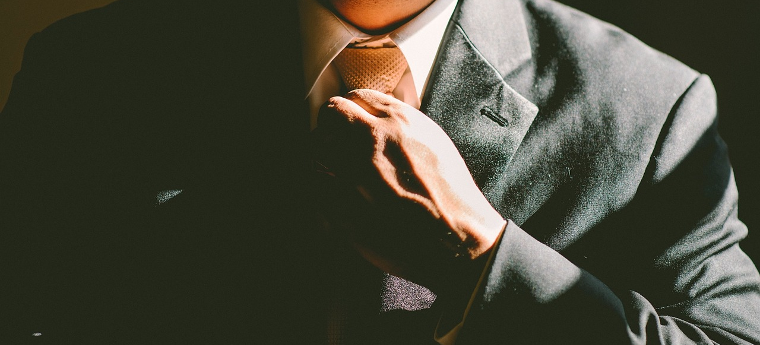 When you're looking for a new employee, it helps to know how popular the job is. That's why a list like Glassdoor's 50 Best Jobs in America can be so useful.
To compile the list, Glassdoor looked at each position's number of job openings, overall job satisfaction rating, and median base salary.
Request Funding Today*
By clicking "VIEW FUNDING OPTIONS", I consent and agree to the
E-Consent
,
Privacy Policy
,
Terms & Conditions
.
*By filling out the form above, you will be routed to Lendza's funding request form.
For convenience, we've included the list below, as well as our thoughts on why each position placed where it did. We've also included a brief definition of some of the lesser-known professions.
50. Construction Project Manager
This job pays higher than other gigs in the world of construction. Its job satisfaction rate is a little low, so I think the salary might be one of the major selling points of this position.
49. Physical Therapist
Again, the salary here seems to make up for a lower job satisfaction rate. It also has more open positions than the next ten on the list combined.
48. Dental Hygienist
The education requirements needed to become a dental hygienist are quite a bit less intense than what you need to do to be a full-fledged dentist. The salary is considerably lower, but still decent for the education required.
47. Business Intelligence Developer
A BI developer researches problems within a company and tries to find solutions. They build out a company's online analytical processing (OLAP). They need to have a considerable amount of education and/or experience, so the position doesn't come cheap.
46. National Sales Manager
When your business has a sales department, the salespeople are often the heart and soul of the company. They bring in the money, and they are respected and compensated for it. Surprisingly, though, it wasn't job satisfaction that pushed this job onto the list. The salary seems to have had more to do with it.
45. Supplier Quality Engineer
Those with an eye for detail will always be valuable to a company. Still, this is the lowest ranked engineer job on the list, and the list has quite a few engineer positions.
44. Pharmacy Manager
This job has one of the lowest job satisfaction rates on the list, but it's base salary his pretty high at $130,000. Demand for the job also seems to be high with a large number of job openings available.
43. UI Designer
Your software won't last long without a stable user interface. Those in this field seem to like what they do, as the job satisfaction rate is relatively high.
42. Business Operations Manager
A business operations manager helps make sure everyone is working toward their goals. The position doesn't necessarily require more than a bachelor's degree, and so the base salary is high compared to other similar professions.
41. Security Analyst
Your product is only as good as it is secure. Being the one in charge of checking it is a stressful job, which may explain why the job satisfaction rate is lower for this one. Still, with a large number of job openings, it's a field where demand outpaces supply.
40. Manufacturing Engineer
The base salary for a manufacturing engineer is lower than you might expect. The job satisfaction rate is relatively low as well. Our best guess for it making the list is its amount of job openings available.
39. Information Security Engineer
This is the second digital security position on the list. The reason this one is higher than the analyst seems to be because of a larger salary.
38. Accounting Manager
This one has one of the lowest job satisfaction rates on the list, as well as a lower base salary. So, the job openings seem to have pushed it higher up the list than it may have deserved.
37. Research Engineer
A research engineer looks for ways to decrease costs and improve your business's techniques and technologies. It's a high paid position with an average job satisfaction rate.
36. Civil Engineer
Chances are your small business won't need a civil engineer, unless you plan to design and maintain bridges, roads, dams, and the like.
35. Compensation Analyst
A compensation analyst can help you make sure your employees are getting the benefits and salary they deserve, which can create a happier office environment for everyone. The job satisfaction level is high for this job.
34. Physician
Job satisfaction is on the lower end for this position, but with a high base salary and plenty of job openings, it's no surprise that the job is as high on the list as it is.
33. Professor
The base salary here is misleading. Professors can make a wide range depending on the school and on the subject. Still, none of this matters because you aren't looking to hire a professor.
32. Product Manager
A good product manager can help take your small business to the next level. But they can be very hard to find. This position has more job openings than many others on the list, which means that many companies just like yours are hoping to find a product manager.
31. Intelligence Analyst
This is different from the other analysts on this list. It's also not the same as a business intelligence developer. An intelligence analyst works for the government and looks at data to help prevent attacks.
30. Hardware Engineer
A good hardware engineer can help improve your company's electronics.
29. Technical Account Manager
An account manager helps keep your clients happy by helping them with whatever they might need. But when your clients need specialized technical help, you need a technical account manager on board. Their base salary is less than you might assume, which may partially explain why the field has so many job openings.
28. Executive Assistant
It isn't the most glitzy or glamorous position, but a good executive assistant can help the entire organization move more smoothly. The base salary is one of the lowest on the list, and the job satisfaction rate isn't impressive, so it looks like its great Job Score relies mostly on a large number of job openings available.
27. Systems Administrator
Many small businesses don't have a dedicated systems administrator, instead choosing to hire a contractor whenever server maintenance is required. This can be a mistake. A system administrator can be a real boon to office efficiency by helping keep computer systems running at peak performance. That said, it appears this job made the list based solely on job openings.
26. Mobile Developer
Google cares more about the mobile version of your site than the desktop version. So if your website isn't optimized for mobile already, it should probably be a top priority. Just know that many other companies are on the hunt for a great mobile developer, too, which means you may have to pay a pretty penny for one.
25. Compliance Manager
I'm surprised to see this job on the list, especially so high on the list. From my experience, compliance positions are very competitive. Even experienced lawyers have a hard time finding a job as a compliance manager. Because of this, I'd think the Job Openings category would be lower than it is. If you are looking for someone to fill this position, you should know that the job market is more in your favor than this list might suggest.
24. Nurse Manager
We're willing to bet that you won't need a nurse manager at your small business anytime soon.
23. Controls Engineer
A controls engineer will try to help your business improve its flow regulation. What some employers do not understand is these engineers are different from process engineers.
22. QA Manager
A quality assurance manager can be your last line of defense between a faulty product and the consumer. A good QA manager will have a lot of experience and/or education, so you should expect to pay accordingly.
21. Communications Manager
One theme you may have noticed on this list is that it's filled with management positions. If you run a smaller company, you may not have need of many of these because you manage each of the departments yourself. Communications may be one area where you should splurge and get a professional, though. The voice of your company is one of the most critical pieces of the marketing puzzle.
20. Mechanical Engineer
A mechanical engineer will try to improve and maintain your mechanical systems. Their base salary is a tad higher than a controls engineer, and there are more job openings available to them.
19. Finance Manager
If you already have an accountant, why would you need a finance manager? Well, a finance manager will use the data gathered by your accounting team to plan goals and investment activities for your company. A finance manager's base salary is six figures, which makes up for its low job satisfaction rate.
18. Supply Chain Manager
A supply chain manager manages every step of your supply process, from the point of origin all the way to the point of consumption. They can help increase efficiency and cut costs throughout your entire supply process. You should expect to pay them a six-figure salary for doing so, though.
17. Corporate Recruiter
Chances are your small business will not need a corporate recruiter, as any recruiting activities will be handled by whoever oversees HR at your company. Still, job satisfaction for this position is one of the highest on the list, so it might be nice having someone at your business who likes their job this much.
16. Software Engineer
Most companies always have an active job posting for a software engineer. As businesses shift more and more toward digital, this position will become more and more important.
15. Nurse Practitioner
A nurse practitioner is different from a nurse in one major way: they can treat specific medical conditions without needing to be watched by a doctor. Chances are you don't need one for your small business.
14. Electrical Engineer
An electrical engineer can help you troubleshoot problems with your electrical equipment while also designing and developing new devices. It's as high as it is on the list mainly because of job openings.
13. Audit Manager
Who's making sure your financial reports comply with the most recent laws and regulations? If your heart just stopped, you might need an audit manager … or a doctor.
12. Occupational Therapist
This is another medical specialist that you probably don't need for your small business.
11. Marketing Manager
A good marketing manager will build on the best ideas of your marketing team. You'll find plenty of applicants who will claim to have experience in this field. Finding one who can perform is another story. Maybe that's why this position has such a high number of job openings.
10. Solutions Architect
A solutions architect will spend countless hours figuring out how to make your business more attractive to your customers, and then deliver a plan of attack to your project manager. They are result driven and expensive.
9. UX Designer
The backend of your software might be revolutionary, but it'll never catch on if you don't have a good user interface. A user experience designer makes sure the customer is satisfied with your product. They tend to enjoy their job.
8. Strategy Manager
A strategy manager looks at the big picture and helps implement the most significant initiatives of your company. Their job satisfaction rate is one of the highest on the list, as is their salary.
7. Database Administrator
You are wasting a certain amount of the data that your company collects. A database administrator tries to reduce that waste as much as possible.
6. HR Manager
More small businesses are doing away with the HR manager position. Since the HR department's primary goal is to help you avoid lawsuits from your employees, it makes sense to have your legal department act as your HR department.
5. Analytics Manager
If your business is struggling, it might be because you aren't getting the data you need. And without the proper training and expertise, no one at your company will be able to deliver meaningful analytics to you. That's one of the reasons an analytics manager can be so critical.
4. Tax Manager
Your tax manager can help save your company money, give you peace of mind about audits, and a bunch of other things the latest tax software can't do. Depending on the size of your business, though, their high price tag might not be worth it.
3. Data Engineer
At first glance, it can be hard to tell the difference between a database administrator and a data engineer. That's because their jobs are related. A data engineer will usually supervise a database administrator. The database engineer will develop the database that the administrator will manage. Their base salaries are comparable, but it's interesting to note that a data engineer has a significantly higher job satisfaction rate.
2. DevOps Engineer
A DevOps engineer will take a step back from scripting and coding to look at the bigger picture. They will help design a program using code readily available rather than building it from scratch. They are helpful in streamlining the development process. They also have a high job satisfaction rate.
1. Data Scientist
A data scientist will help you make business decisions by analyzing your company's digital data. A data scientist is similar to a data analyst in that they will both derive insights from data, but a data scientist will use more advanced statistics to acquire their data. Data scientists like their job as much as anyone on the list. The position is exploding as more businesses are looking to add one to their team.
So there are the 50 most popular jobs in the U.S. As you look to expand your company, let us help you find small business financing. You can request money through our site, and we'll try to match you with one of our lenders. Our form only takes about two minutes to complete, and you can get started right now.