Disaster Repair Loans for your Small Business
Follow our tips on what to do before, during, and after a disaster affects your company.
Financial Preparation
September 6, 2016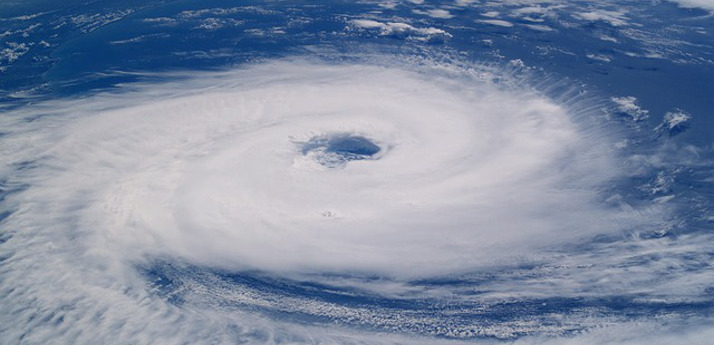 A disaster can throw off even the best businesses. Take the recent damages brought on by Hurricane Hermine. The Category 1 hurricane struck Florida late last week, and while it was weaker than expected, many businesses are still dealing with the expensive aftermath.
Request Funding Today*
By clicking "VIEW FUNDING OPTIONS", I consent and agree to the
E-Consent
,
Privacy Policy
,
Terms & Conditions
.
*By filling out the form above, you will be routed to Lendza's funding request form.
Tallahassee City Commissioner Curtis Richardson said it would have been difficult to anticipate the extent of the destruction, saying that "when 80-percent of your utility infrastructure is damaged, I don't know that anyone could have predicted that."
Chances are a hurricane-level disaster won't affect your business anytime soon. But there's always the possibility that an emergency will blindside you. That's why we wanted to provide you with some tips on how to get your business ready to survive a destructive event.
Before Disaster Strikes
We're not here to sell you volcano insurance. But if your business is next to a suspiciously steaming mountain in Hawaii, then you should probably buy some Volcano insurance. Insurance can help your small business be ready for an adverse event before it happens. But don't assume the coverage you already have will protect you against everything. Remember, those insurance companies make money when they don't have to pay out. That means they construct contracts to decrease the probability that you'll be able to take advantage of your plan. So, you may have to supplement your business insurance with items not included in your primary plan.
When you are determining which insurance coverage you should invest in, it would be a good idea to figure out your greatest potential for risk. After you get your insurance coverage set up, be sure to regularly take pictures of your building and your equipment so that the insurance companies will have something to go off of if any of these items get damaged.
You'll also need to look at how much cash you have on hand. According to Entrepreneur.com, a good rule of thumb is to make sure your operating account carries enough to cover whatever month has your lowest cash inflow amount. Then, you'll also need a contingency fund on top of that. This fund should have enough operating cash to last you three to six months. If you have more than that much cash on hand, then you might want to consider investing it back into your business.
If you can't afford insurance and aren't making enough to set up a decent contingency fund, then it might be time to reexamine your business plan.
The Eye of the Hurricane
There are things you can do to help mitigate a disaster. Here are some ideas:
Get in contact with your clients, customers, and everyone else who works with you. Let them know there may be an interruption in your service, but give them a timetable for when you'll be back at full capacity. Your goal here is to retain them throughout the disaster – communication will be essential if you want this to happen.
Suggest that your employees work from home during the disaster. It might be a good idea to plan out a telework policy ahead of the catastrophe.
Consider moving your business to an alternate location during and after the disaster.
All of these ideas can and should be worked on before they become necessary. You can include them in an emergency plan tailored to your company.
The Aftermath
Make sure your insurance company pays you what they ought to. Never accept the first offer. But before you hire an independent adjuster to work with your insurer, contact your state insurance department. An independent adjuster can charge you upwards of 15-percent, but your state insurance department should offer a free service to help navigate you through the claims process while making sure you get everything your policy entitles you to. Whether you go with an adjuster or not, we wouldn't recommend doing this on your own. Remember, it's your insurance company's job to try to give you the least amount of money possible. They expect you to fight for more if you want it.
While you wait for the insurance money to come rolling in and you're relying on your contingency fund to cover expenses, you may find yourself a little short on cash. If you need funding to bridge this financial gap, then we can help you try to find some money. All you have to do is fill out our short questionnaire, and we'll try to pair you with one of our funding providers.
After you get your business back on track, you'll want to revisit your emergency plan. Look at what worked and what didn't, and then revise the plan so you'll be better prepared for the next disaster.
We hope these tips help get you ready for a severe, unexpected event. We certainly hope you never actually need to use this knowledge, but chances your business will face some disaster. So it's best to be prepared. In the words of the Spanish playwright José Bergamín, "To be ready to fail is to be prepared for success."