Computer Repair Service Small Business Loan
We offer tips on how to prepare for your computer repair or IT consulting business funding request.
Loan Advice
November 6, 2017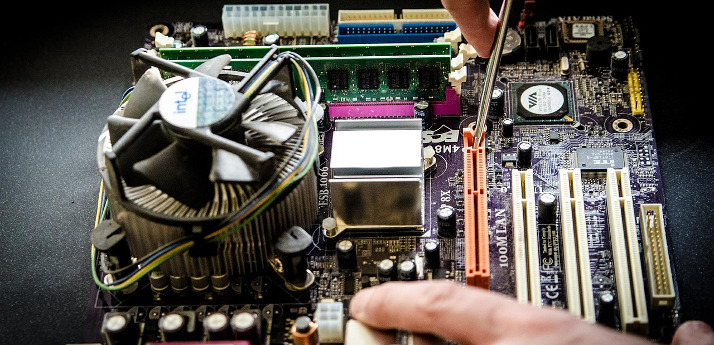 Computers are more disposable than ever. That makes it hard to keep a computer repair business afloat. If you've hit hard times and are looking for a little extra cash to stay in business, we can help you try to find that emergency funding.
Request Funding Today*
By clicking "VIEW FUNDING OPTIONS", I consent and agree to the
E-Consent
,
Privacy Policy
,
Terms & Conditions
.
*By filling out the form above, you will be routed to Lendza's funding request form.
It used to be that computers had identifiable and replaceable parts. If something went wrong with a machine, it was easier for the user to identify the problem and consider having it fixed. Today's tablets, notebooks, and some desktops (especially Apple's products) are so thin and sleek that they seem unfixable when they break.
I was recently speaking with a friend who'd just replaced their Apple iPad with a newer model. I asked him what had happened to his previous model, and he said that it had broken. He said, "It was past warranty, so I just had to chuck it."
"But what was wrong with it?" I asked.
Then he got a little sheepish and admitted that he didn't know what was wrong with it. He said, "You know, I didn't even think about having it repaired. It was a couple of years old, so I just figured that it had run its course."
His way of thinking is hardly unique. And it's taking a heavy toll on the computer repair business. Fortunately, there are solutions out there that may help you get your business back on its feet again.
Address a Gap in Working Capital with a Small Business Loan
If you think business will pick up soon, you may just need some extra money to help tide you over. We can help you try to find that funding. To get started, head over to our brief questionnaire. We'll ask you a few questions about you and your business, and within a few minutes, you should know if we were able to find you a funding provider.
Make Sure You Have an Online Presence
Google tends to favor local listings in its organic results. These will show up in a map near the top of the page just under the PPC ads. So if you have a physical location, you should make sure there's a page for it online. Here are some good sites to start with: Google My Business, YellowPages, Yelp, Facebook, BBB, Local.com, and Mapquest. You should know, though, that this will make it easier for customers to leave reviews. That can be a good thing if you can generate good reviews. So try to steer your best customers to your review pages.
Launch a PPC Advertising Campaign
Even a site with high-performing SEO won't rank for everything. There will be some terms that if you want traffic for, you're going to need to set up a pay-per-click advertising campaign. The good news is that you probably won't have much competition.
For instance, let's say you run a computer repair shop in Raleigh, North Carolina. If you Google search "computer repair Raleigh NC," you'll only see maybe one Google PPC result. So, in this case, it shouldn't be cost-prohibitive to drive traffic to your site through PPC. And that'll be even truer for long-tail keywords, like "fix my PCs optical drive in Raleigh, NC."
A word of caution, though: Nobody is going to drive across the country to have you fix your computer, so you'll want to geo-target for your area, so you aren't paying for unconvertible traffic. Also, double check and make sure none of your keyword phrases are competing against national brands that offer online help. Like, if you bid on something like "data recovery specialist," then you're going to be competing against a lot of online companies with big PPC budgets. Until you get the hang of this kind of marketing, you probably don't want to bid the big bucks on popular terms.
Consider Rebranding as an IT Consulting Business
These tips are great if your business is fixable, but what if your computer repair shop just wasn't meant to be? You might need to try something new. What if there's a market in your area for IT consulting? You already know how to fix a broken computer. Sure, there's more to running an IT consulting company than fixing machines. You'll also need to know how to set up and maintain servers, networks, phone systems, and pretty much any other tech-wizardry a company requires. If all that seems like it's in your ballpark, then you can follow all the tips listed above and apply them to your new business venture.
Of course, you won't want to alienate your current customer base. So maybe try making this shift just online at first, and maybe through a new website that you'll run alongside your current one. If it takes off, then you can consider a full rebrand.
Final Thoughts
This article is geared toward those who need a computer repair business loan to address a cash flow problem. But we are sure there are companies out there that need funding for other reasons (e.g., to buy new equipment). Whyever you need the money, we can help. And wherever you end up going to get your business, we hope you're able to find success.